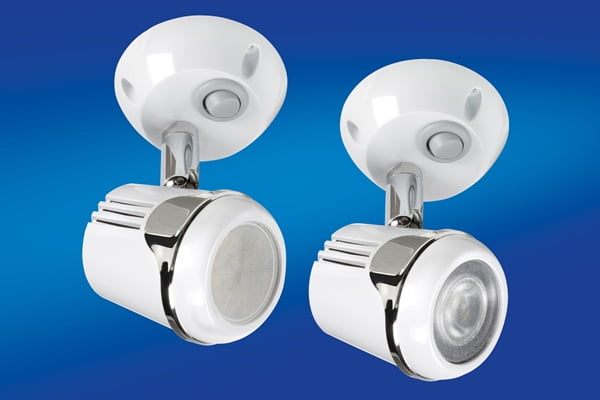 Adding a touch of class to any caravan or motor home are the new Narva L.E.D adjustable reading lamps each complete with an in-built switch.
Their contemporary design allows for easy adjustment with 350º rotation and 45º tilt ensuring each lamp can be positioned to provide illumination in the right area with ease.
Two versions have been designed allowing the purchaser to select either a 12 volt L.E.D lamp with a warm spread of light or a multi-voltage 9-33volt lamp featuring a powerful1W L.E.D producing a bright powerful concentrated light pattern ideal for working or reading. Both lamps feature ultra-low current draw making them ideally suited to caravans and motor home interiors.
Narva's latest contemporary design L.E.D interior lamps are available in attractive blister packs from leading automotive, caravan and recreational vehicle outlets.