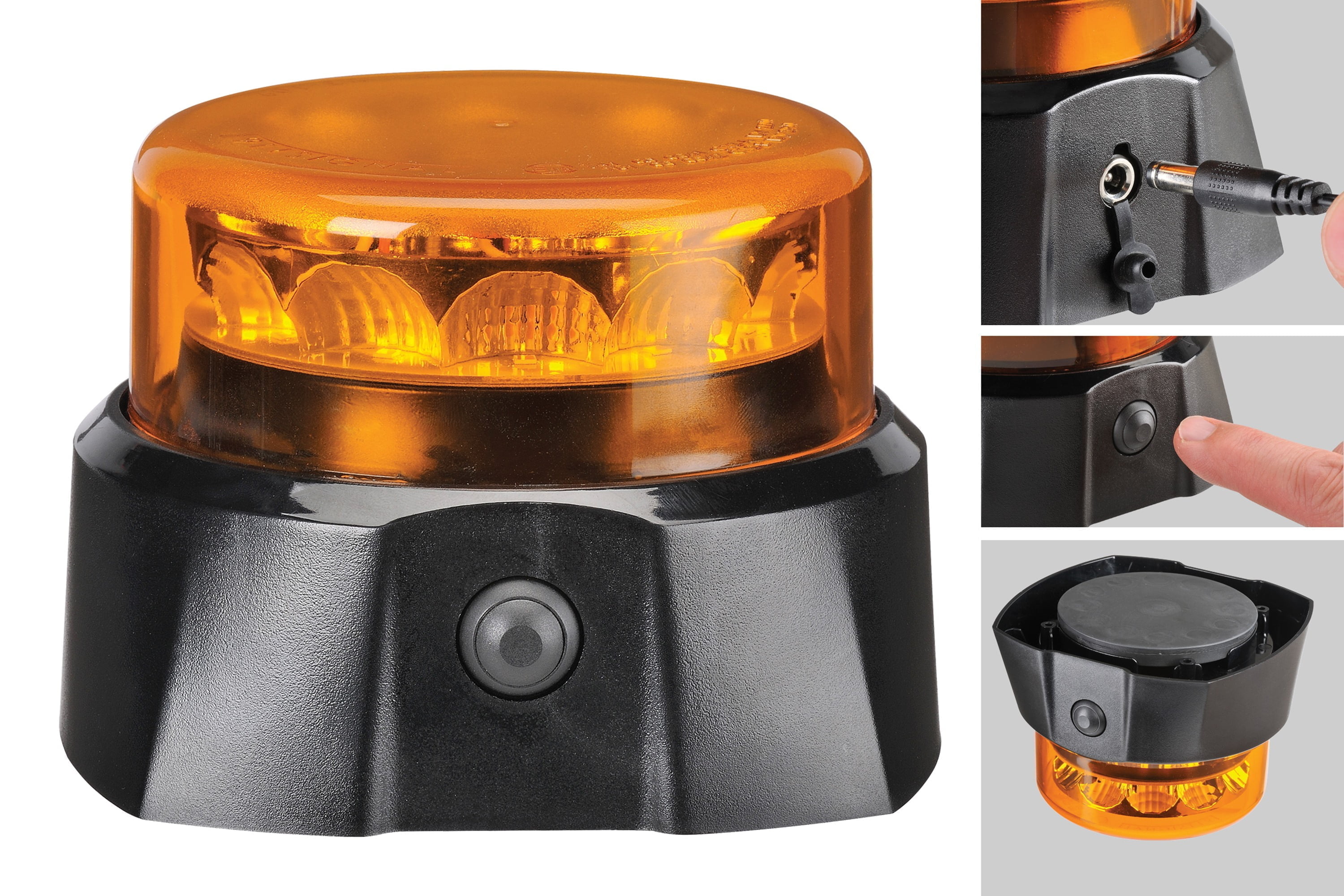 For occasional users of L.E.D strobe lights, there has always been some inconvenience in powering these lights via a cord into the vehicle's accessory/lighter socket. Often the cord can trail across the dashboard interfering with instruments and providing a messy driving environment.
Narva's new Sentry Pro amber strobe light (Part No. 85322A) combats this situation by providing the convenience of rechargeable, cord-free operation together with L.E.D performance and up to five hours of operating life courtesy of its high quality 2200mA Lithium battery.
The Sentry Pro features 12 high intensity L.E.D's providing an impressive light output that meets the Society of Automotive Engineers (SAE) 'Class 1' requirements under SAE J845, and is reported to be the first in Australia to achieve the highest possible rating.
Also aiding the light's performance is its strong, non-scratch, magnetised base which allows the beacon to hold fast in up to 120km/h winds, making it ideal for both outdoor and indoor use.
With its heavy duty, fully sealed (IP65) construction, virtually unbreakable polycarbonate lens, solid state circuitry and no moving parts, the Sentry Pro is well suited for use in the toughest applications including high-flow transport environments like warehouses, docks and railyards.
Recharging the Sentry Pro on the go is easy with the included 12V accessory/lighter socket cable, or alternatively a 240V charger is also available at additional cost (Part No. 85323).
For peace of mind, this strobe is backed by a 5 year L.E.D warranty and can be purchased from leading transport, automotive and four wheel drive outlets nation-wide.