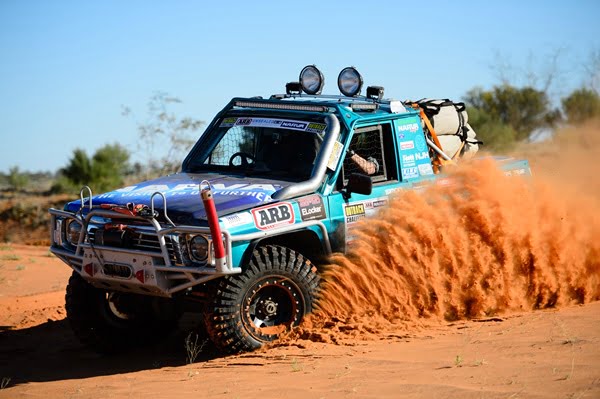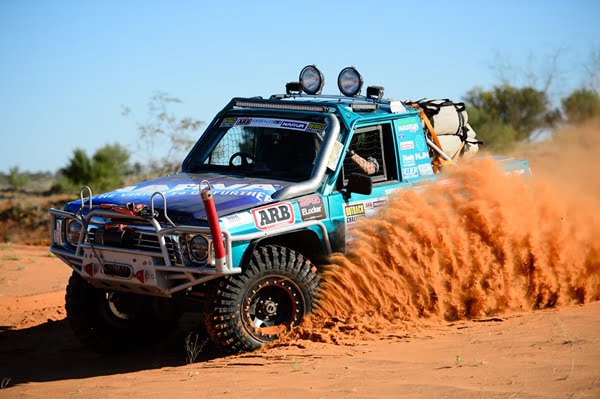 It's arguably Australia's most extreme 4×4 competition, pitting competitors against some of the most challenging conditions and terrain the Outback can muster – it's the 'Outback Challenge', and preparations are well underway for this year's instalment.
Held on private properties across the Broken Hill region from 23 to 30 September, the event which was first staged in 1999 has grown strongly since inception, particularly over the last two years.
The 2016 Challenge already has 35 teams confirmed from all corners of the country, with more expected to follow before registrations close at the end of July – the number is well up from the 28 teams that competed in the 2015 Challenge.
Plans for this year's competition began shortly after the curtains closed on the 2015 event, according to Event Director, Steve Tjepkema.
"It's a huge event to plan and we got underway almost as soon as last year's competition finished, and from around mid-March it's been a full time effort by the organising team," Steve said.
"This year we have access to two additional private landholdings and will be debuting eight or nine all-new stages, this will help level the playing field as there'll be less of an advantage for those teams that have previously competed."
Despite the race distance over the event's 21 special stages only being around 500 kilometres (plus an additional 500 or so kilometres in transition driving), the attrition rate is high thanks to the extreme conditions and the need for teams to be totally self-sufficient including their rig's mechanical maintenance and repairs.
Competitors will again face a mixture of low and high speed driving and navigational exercises covering a wide range of conditions from sand dunes and rock walls to water crossings and mud where their vehicle recovery techniques will be put to the test.
There are no tracks to follow, instead competitors navigate by GPS to find hundreds of virtual waypoints. Some of the stages will also be run at night making it even more challenging.
For the third year running Narva has thrown its support behind the event as one of two major sponsors, as well as partnering with husband and wife Shayne and Alison Barkley in the Team Narva GQ Patrol.
Driver Shayne competed in 2015 with a different co-driver to finish in a creditable 10th position overall and will be looking to go a few better this year while maintaining marital bliss.Steve says that along with increasing competitor interest in the event, the latest Challenge will also see and expanded sponsor list.
"Without quality sponsors, quite simply the event wouldn't exist. We're fortunate to have had excellent support from the likes of Narva and ARB for several years now and this year we've also welcomed a number of new sponsors," he said.
Narva Marketing Manager, George Davies, says that sponsoring the event further raises the profile of the Narva automotive lighting and electrical range amongst an important buyer demographic.
"Participants in the off-road competition scene are heavy users of automotive lighting products," George said.
"In these applications equipment must perform to the highest levels while also being durable and reliable, it's the perfect fit for Narva and also an ideal means for the brand to showcase its range in the Barkley's 'Team Narva' competition rig.
"For the last two years Narva has gained strong exposure from participating in the Challenge and with an expanded competitor list and new stages, we think this year's event will be the best one yet."
Competition aside, the 2016 Outback Challenge has again aligned itself with a worthwhile charity in the Royal Flying Doctor Service.
For more information about the 2016 Outback Challenge as a competitor or spectator, visit: www.outbackchallenge.com.au