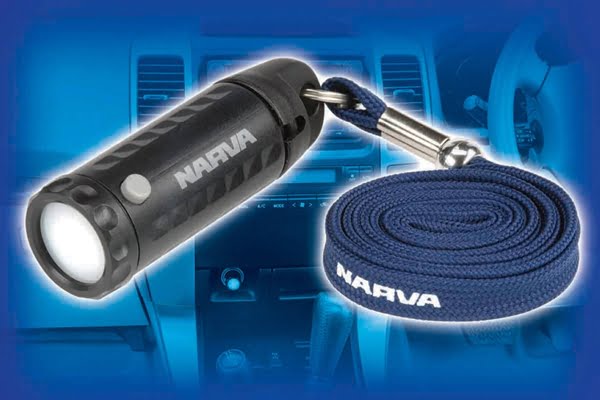 Convenient Mini L.E.D Torch From Narva – Ideal For The Car Glove Box
One of the most convenient accessories for the car has just been introduced by Narva in the form of a neat mini L.E.D Torch.
Featuring 4 ultra bright L.E.D's to provide wide angle illumination, this handy 12 volt torch is ideal for storing within the car's glove compartment, ready for any emergency.
Recharging is simply done from the vehicles cigarette lighter socket with the torch showing a red glow whilst charging is occurring.
Narva's mini L.E.D Torch comes in a blister pack complete with a lanyard and is small enough to attach to a car key ring with the clip lock supplied.
The Narva Rechargeable L.E.D Dash Torch is available from leading automotive outlets throughout Australia under Part No. 81036BL at a recommended retail price of approximately $14.95.