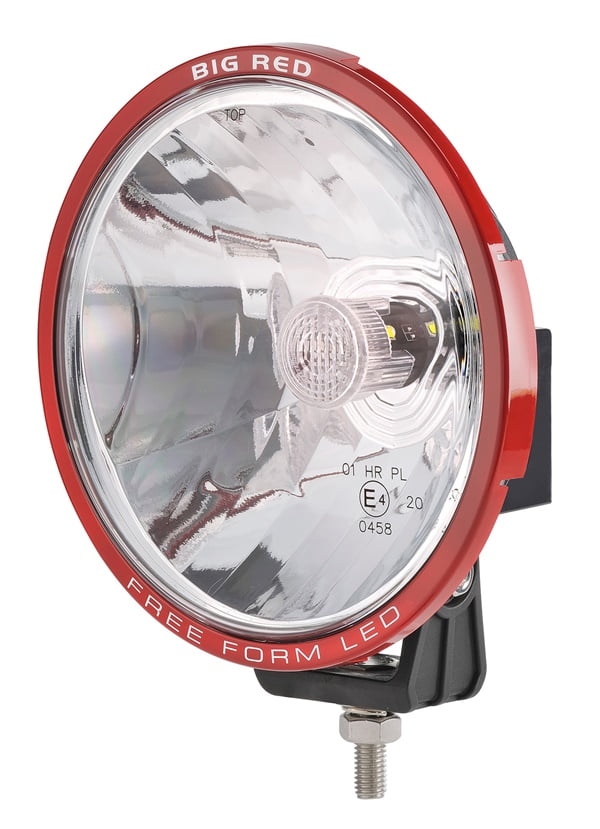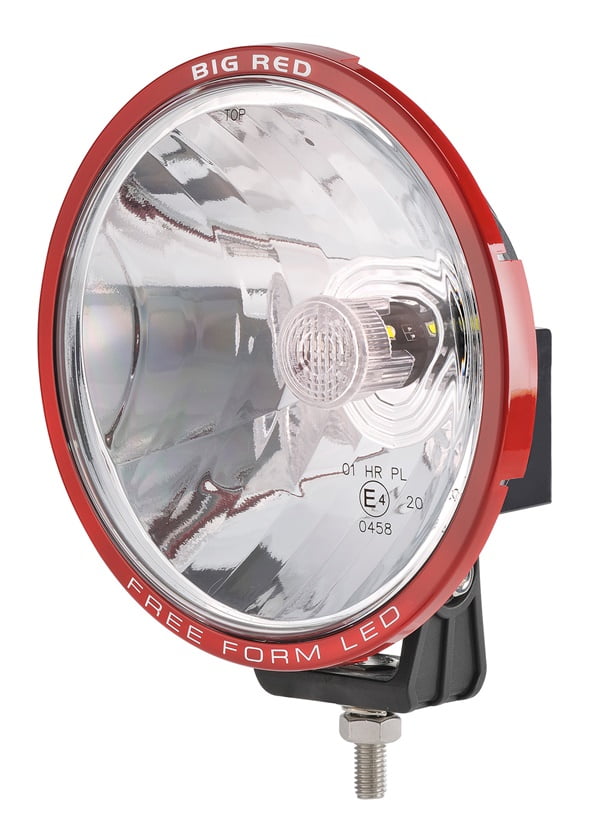 Big  Red has released a new 180mm L.E.D Free Form Driving Lamp boasting many of the excellent  design elements of its popular 220mm stablemate in a more compact and  lightweight package.
With its smaller  dimensions, the new lamp from Big Red is extremely versatile and suitable for a  wide variety of applications, from use on commercial vehicles to  four-wheel-drives and even passenger cars that perhaps couldn't accommodate a  larger diameter lamp.
Attractively priced, the  180mm Big Red Driving Lamp is equipped with free form reflector technology  coupled with the latest high output 3 x 10W XML 'Cree' L.E.Ds.  This combination allows the lamp to produce a  bright white light of approximately 6,000 Kelvin, yet only draws current of 1.0  Amps at 12V.
As well as developing  brilliant light, the Cree L.E.Ds are extremely tough, durable and virtually  maintenance-free, with a life expectancy of more than 50,000 hours, meaning  that they'll likely outlive the vehicle they're fitted to.
The sophisticated free  form reflector captures and focuses the light producing a powerful spot beam  combined with a smooth wide spread of light, making the lamp ideal for long  distance driving.
Other features of Big Red's  new 180mm L.E.D Driving Lamps are the use of durable, virtually unbreakable  polycarbonate lens and lens protector.   The lens protector's perimeter is red in colour and makes for a striking  appearance when fitted to the vehicle.
The Driving Lamps are ECE  and ADR 46/00 approved and suitable for both 12 and 24V applications. Fitment  to the vehicle is simple via the high-quality, stainless steel mounting  hardware and wiring that includes weatherproof connectors.
For added peace of mind,  all Big Red 180mm L.E.D Free Form Driving Lamps are covered by a three year  warranty.  The innovative new lamps are  available from all leading automotive, transport and four wheel drive outlets  throughout Australia, starting from a RRP of $249.00