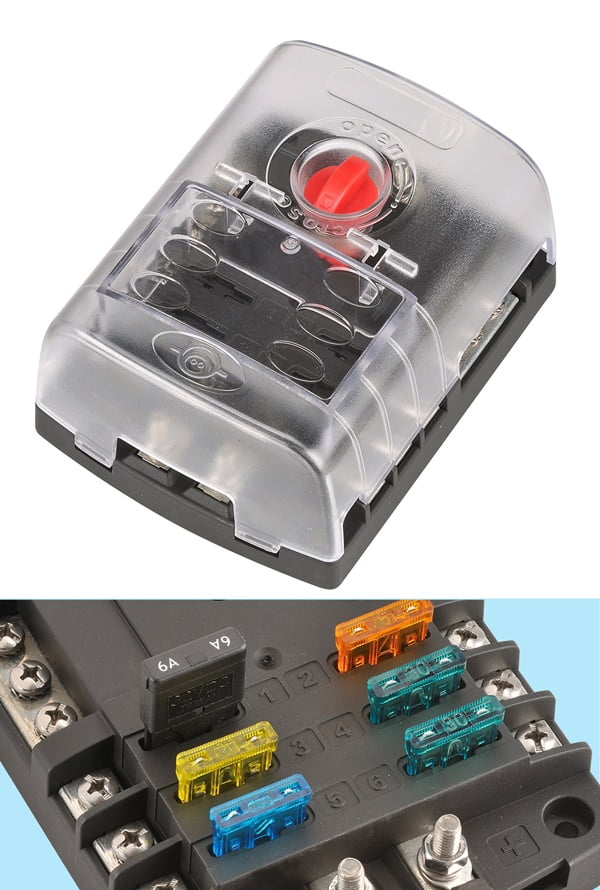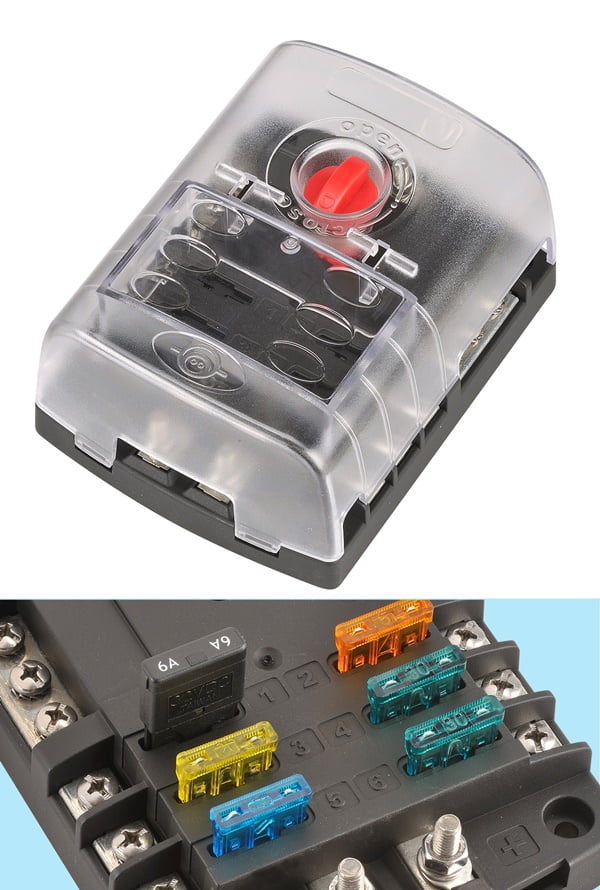 A new 6-way fuse  distribution box has joined Narva's popular 12-way product, providing all the  many great benefits of the larger box, but catering to applications requiring  fewer circuits. The 6-way box is a compact  and professional solution to eliminating messy wires particularly in RV,  caravan and marine applications where limited earth connections are available.
Among the features are  in-built common earth returns enabling accessories to be wired back to the fuse  box using a single negative feed point, connected to a vehicle's battery.
The unit also incorporates  dual power inputs which allow accessories to be run from two separate  circuits.  As an alternative, outputs can  be bridged to operate accessories from the one circuit or power source.
For great versatility, the  6-way fuse box is compatible with standard ATS blade fuses or plug-in type  circuit breakers, while providing protection from the elements and against  accidental shorting is a hardwearing, transparent and lockable cover.
The new box is simple to  install and maintain – each product comes with 84 adhesive labels of common  applications that are applied to the transparent cover and easily identify the  circuits.
Technical specifications  are: Max Amps per circuit – 30A at 12V; Max Amps per block – 120A at 12V and  Max Voltage – 32V DC.     The new Narva 6-way fuse box  (Part No. 54446) is available from leading automotive, four wheel drive and  marine outlets nation-wide.