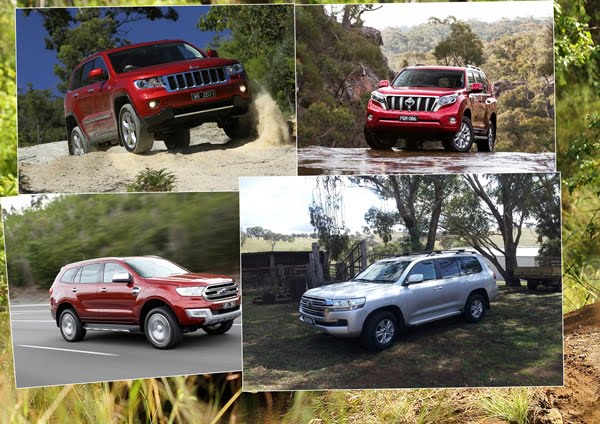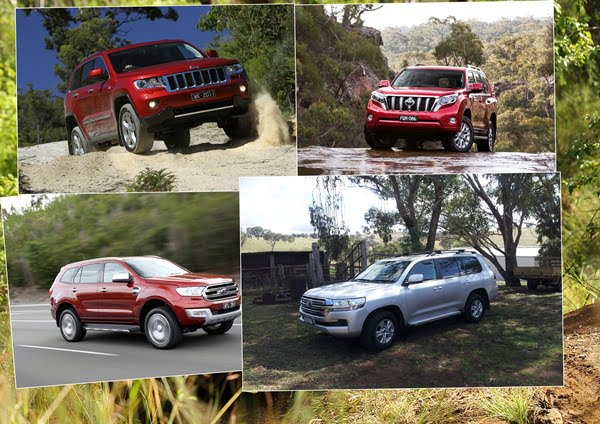 Although the sales numbers in this larger 4WD segment have been decreasing, replaced by smaller SUV's there is still a significant number of buyers still out there.
The market segment though is somewhat limited in depth. For this years contenders we have chosen the ubiquitous Landcruiser GXL, the popular Prado Kakadu, the new entrant the Ford Everest Titanium and the previous winner the Jeep Grand Cherokee Overland. Remember this was before the Grand Cherokee Trailhawk has arrived in Australia.
These represent two different philosophies, the traditional 4WD style like the Landcruiser GXL and the more car like but still robust 4WD in the Jeep Overland.