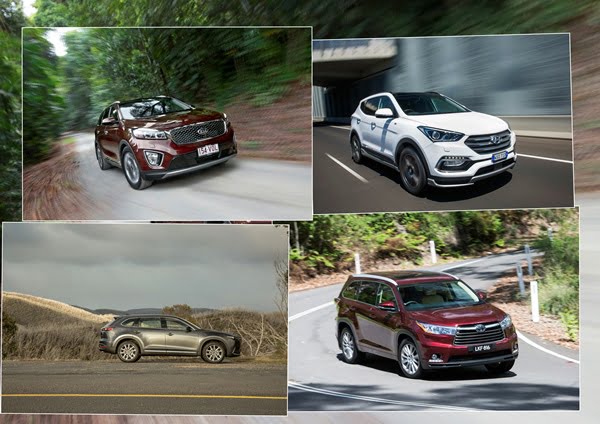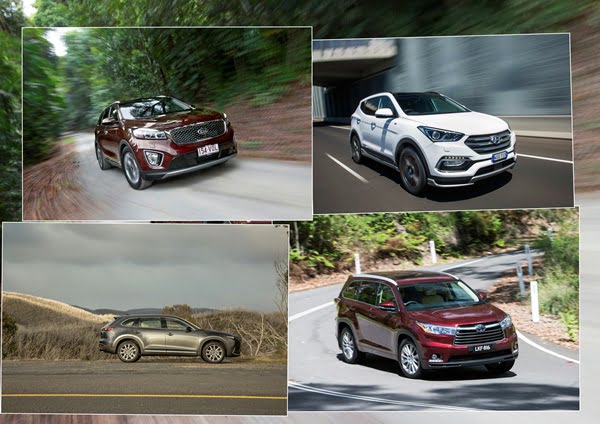 At the middle to upper end of the 7 seat AWD SUV market is the $60,000 – $80,000 segment. This is for the families that want more luxury and features in their vehicles. Ironically the final four contenders are the up market versions of the lower category.
Mazda's new CX-9 Azami , the top of the range. Kia Sorento Platinum 2.2 CRDi, Hyundai Santa Fe Highlander and Toyota Kluger Grande.
All full of features, luxuries and aimed at the well healed families that need 7 seats and have adventurous aspirations.