We are into the 4WDs now. Again only for those vehicles that have dual range 4WD capability. However there are a few more 'traditional' 4WDs in this category.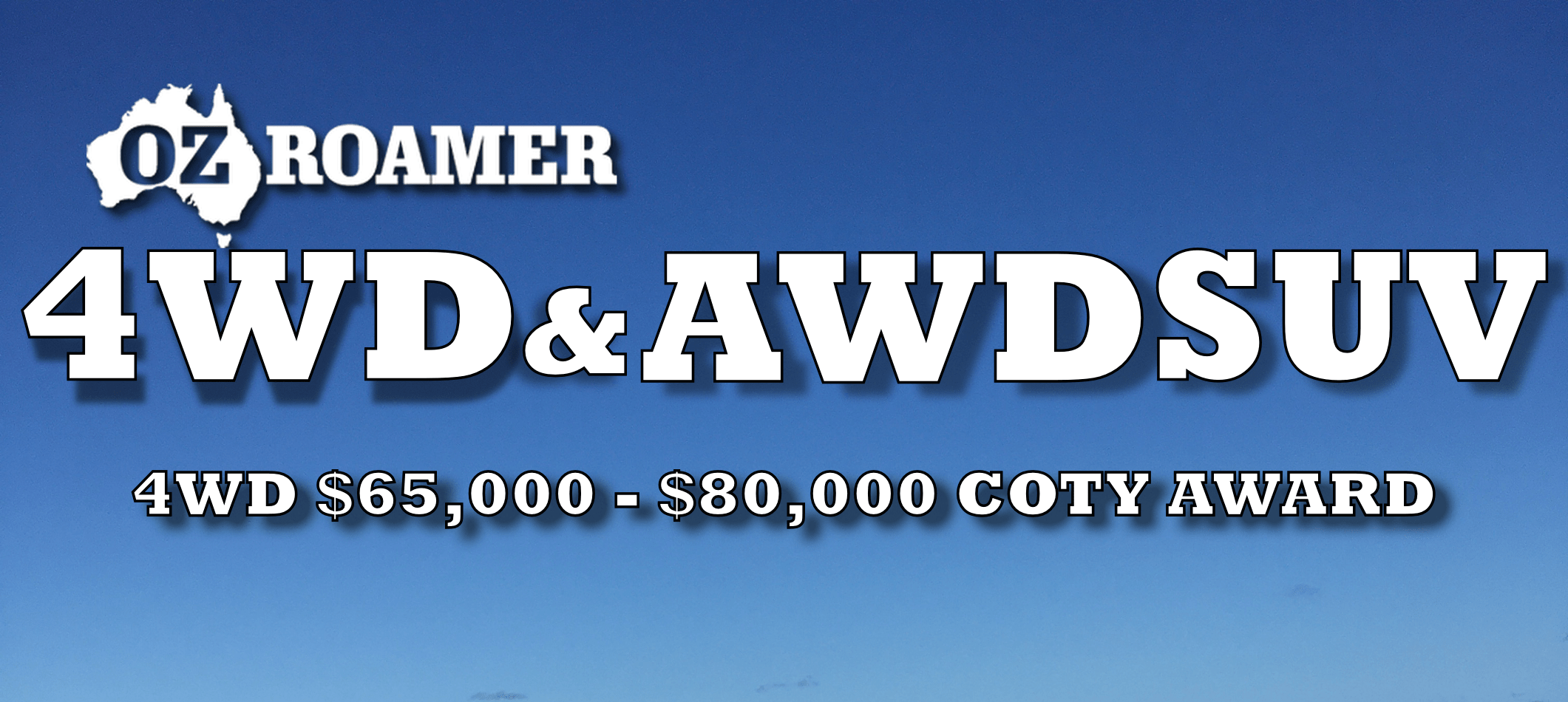 The number of available vehicles in this category is small indeed. It also includes more highly specked models of some in the lower price range.
These include: Jeep Wrangler Unlimited, Toyota Prado, Jeep Grand Cherokee, Ford Everest.
Soon the all new INEOS Grenadier will join this group and I'm looking forward to that.
Our final three nominees are:
Toyota LandCruiser LC70 Series
Toyota LandCruiser Prado
Jeep Wrangler Unlimited

Jeep Wrangler Unlimited – Winner
Jeep Wrangler seems like it has been around forever, probably because it has. It remains one of the last true purpose built 4WD vehicles and is an icon brand. It is popular with enthusiasts all over the world.
Jeep Wrangler Model Range
Jeep Wrangler Unlimited comes in three models the Night Eagle, Overland and the Rubicon.
All come with the one engine, the 3.6L Pentastar petrol as well as an 8 speed automatic transmission.
These are all four door models. The Rubicon also comes in a 2 door configuration.
Pricing is
Wrangler Unlimited Night Eagle Auto 4×4 $69,750 MLP*
Wrangler Rubicon Auto 4×4 $72,550 MLP*
Wrangler Unlimited Overland Auto 4×4 $74,850 MLP*
Wrangler Unlimited Rubicon Auto 4×4 $78,450 MLP*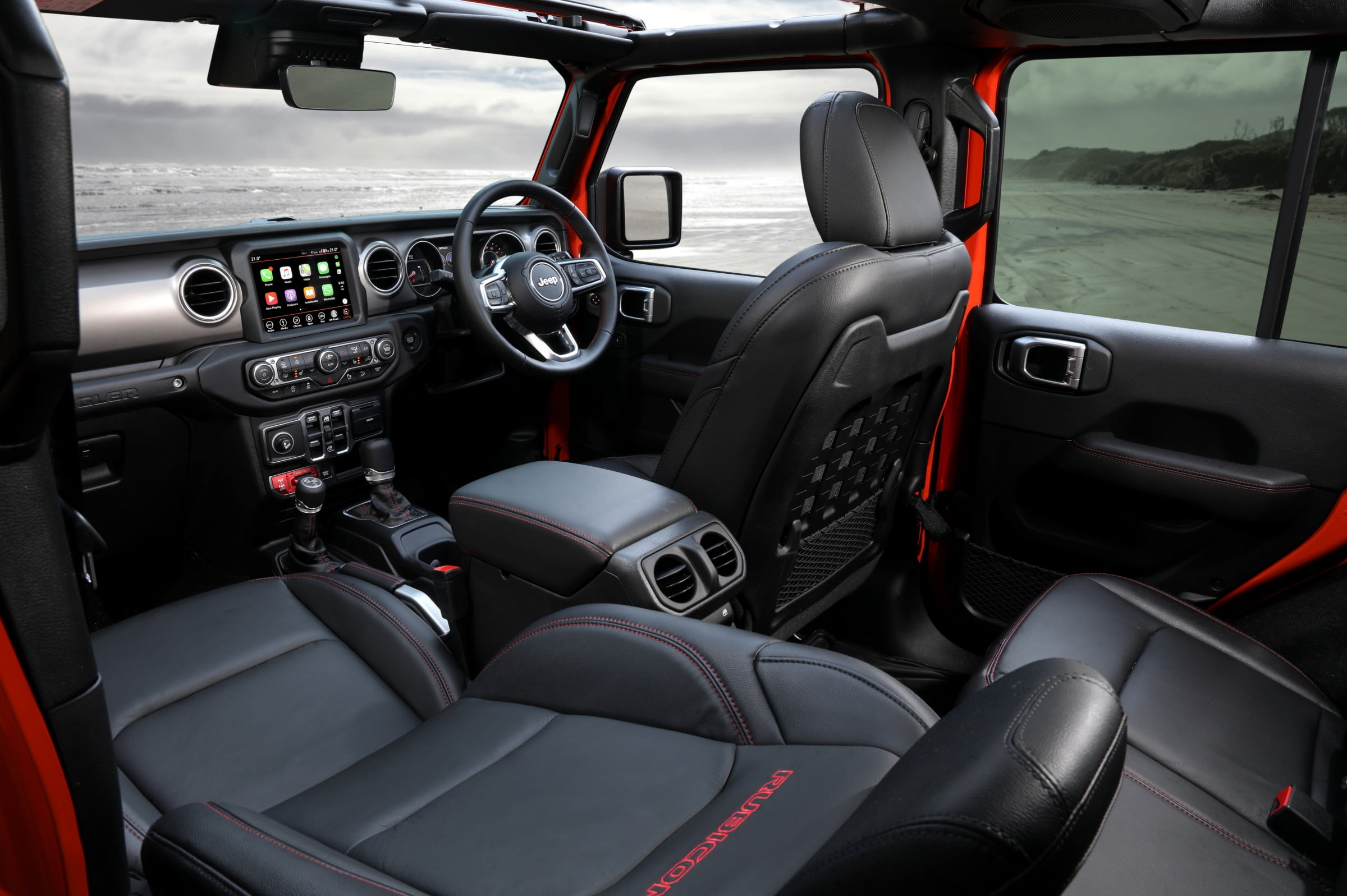 Wrangler General Thoughts
In general the Wrangler Unlimited is a purpose built 4WD that continues the tradition from the earliest days. The first vehicle I ever drove was a left hand drive WW11 4WD Jeep when I was 11 years old on the farm and I've been a fan of Jeeps ever since.
They have come a long way over the years, but if you are looking for a comfortable SUV style of vehicle then keep looking elsewhere.
If you are looking for an exceptionally cool, rugged 4WD that has a degree of comfort features then the Wrangler is for you.
The focus of this award is the Rubicon, yet the award goes to the whole range. Night Eagle is very well equipped with the same safety features as the Rubicon. The differences as you go up the model range is basically trim, comfort and improved 4WD capability.
Front seats are comfortable, with enough seat slide for taller drivers. However there are some quirks to live with. Seat tilt is by pulling a strap, raising the squab is by a rotating knob. However the seats are comfortable through the range. In the Overland and Rubicon they are leather and heated.
One issue that arises from the LHD to RHD conversion is that the left foot has nowhere to go as the tunnel intrudes on foot space.
Rear seats are ok as is boot area. If you take the hard top off while you are out forget about luggage.
What has certainly improved over the years is the driver ergonomics. In front of the driver is a twin dial driver instrument binnacle with a configurable MFD between.
The central screen is large, easy to use and has a heap of functionality which is a pleasant surprise. The central stack houses a bunch of switches for the diff locks, disconnect able front sway bars and a bank of auxiliary switches.
A couple of really cool features is that you can remove the hard top and even the metal doors for a completely open driving experience. The windscreen can fold flat and the engine bonnet fold right up against the windscreen. It's still a Jeep.
Driving the Wrangler has improved over the years as well and it's now a fairly comfortable drive on the freeway and around town. It can be a handful in tight car parks and inner city roundabouts.  It's reasonably responsive to inputs and It does get a little noisy inside at speed.

Jeep Rubicon Engine and Drivetrain
All the wranglers are powered by the 3.6 Pentastar V6 with ESS producing 209kW @ 6400rpm and 347Nm @ 4100rpm. They have an 8-Speed Automatic transmission and some form of dual range 4WD. It can certainly get thirsty around town, but isn't too bad on the freeway.
Wrangler Rubicon remains dedicated to the 4WD enthusiast
Rubicon goes the extra mile with 4×4 System Rock-Trac Active On-Demand 4×4 System [4:1 Transfer Case] and a super low 77.2:1 Crawl Ratio
In addition there are Tru-lok® front & rear locking differential, electronic front sway bar disconnect function, heavy duty front and rear Dana axles, heavy duty rock sliders w/step assist.
Tyres are a 32" BF Goodrich off-road style on 17" polished aluminium wheels with black pockets..
I have driven the Rubicon many times in all situations. Wrangler Rubicon easily goes where others fear to tread.
It's not until you drive the same track in another 4WD that you realise just how easily the Rubicon coped.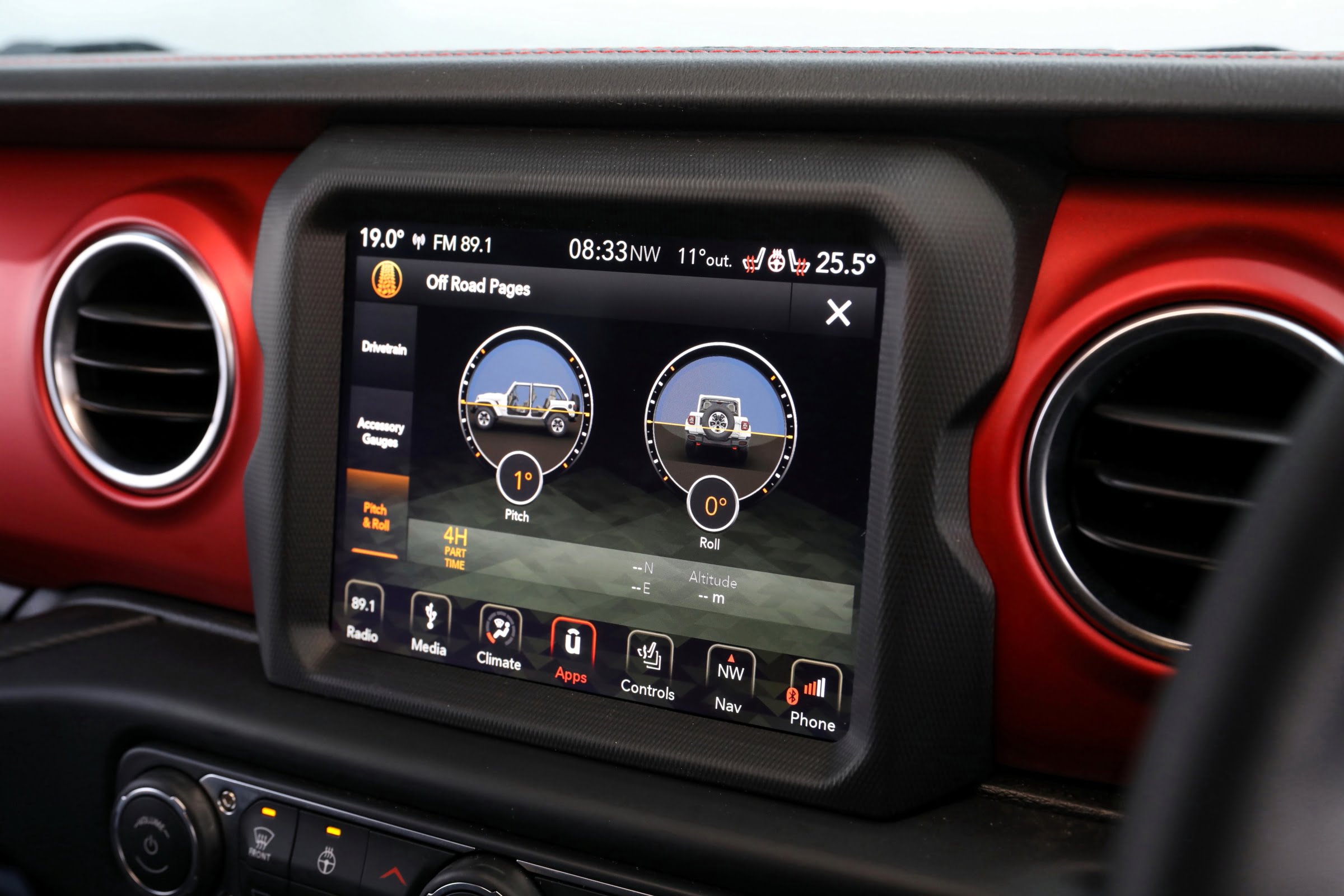 Jeep Wrangler Final Thoughts
There isn't a cooler 4WD on the market. It's a heap of fun to drive and gives you a great feeling.
When the road disappear and there is nothing but hard 4WD track in front of you the Rubicon is the place to be.
For its price there is no true 4WD better than the Wrangler Rubicon
In a world that is becoming increasingly sanitised with luxury SUV replacing true 4WDs its rewarding that the Wrangler still exists.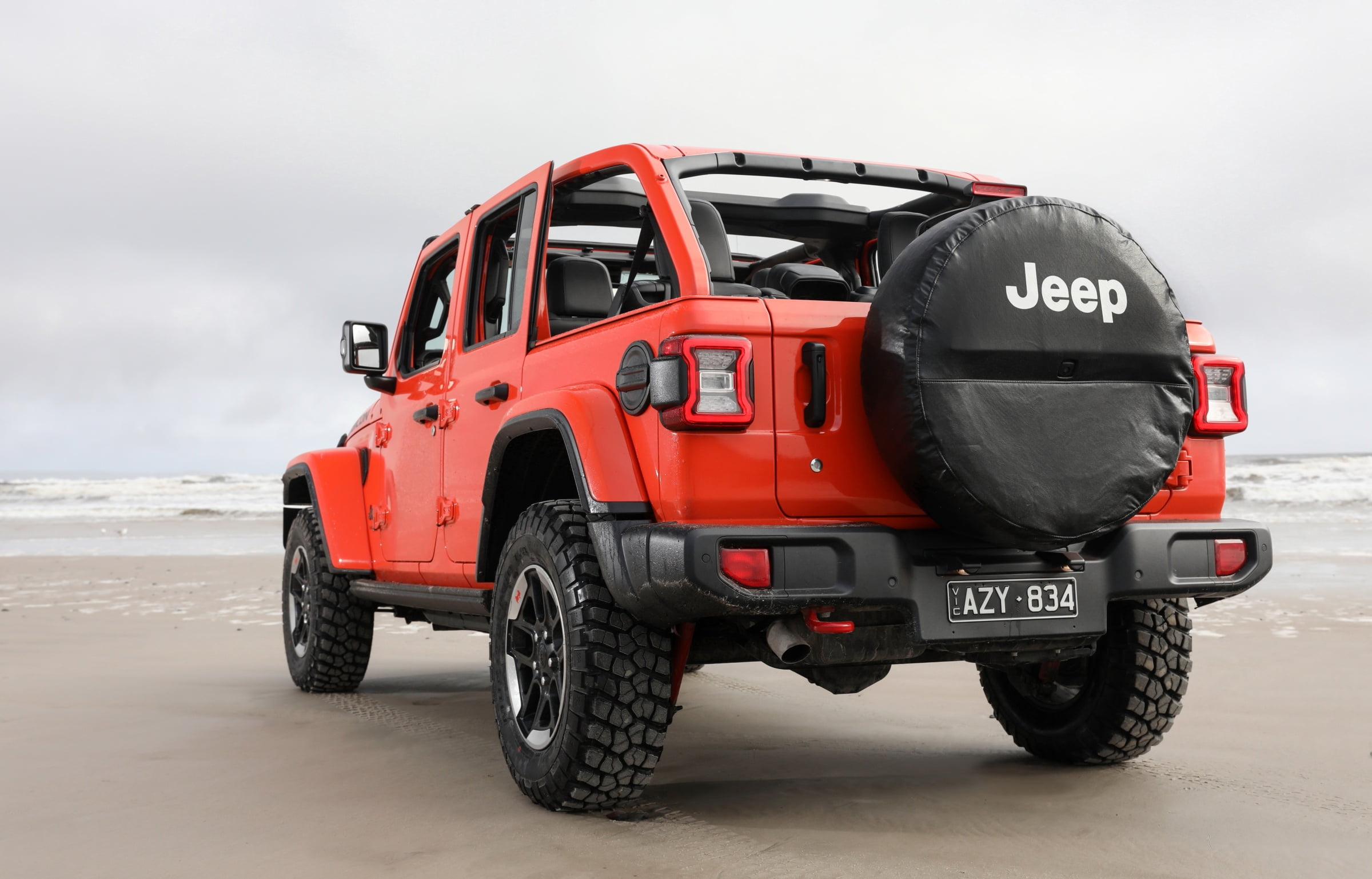 Jeep Wrangler Model Pick
Well this one is easy. The Rubicon, it's a step ahead pf everything else as a 4WD on the market for the price.
What is good?

What is not so good?

Class leading 4WD capability
There is nothing quite like a Wrangler
On road dynamics for a 4WD

Can be very thirsty
Towing capability
Missing some safety features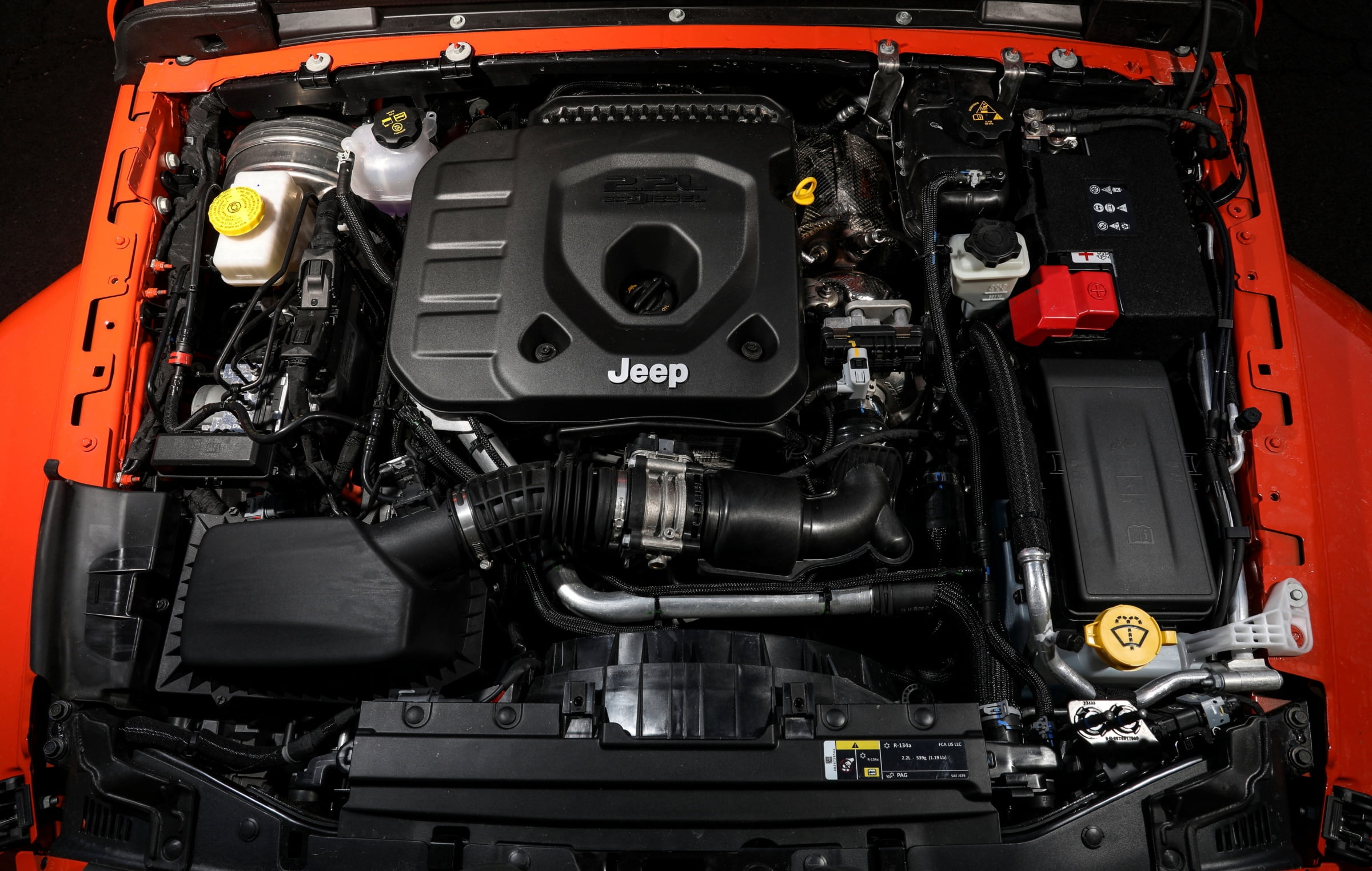 | | |
| --- | --- |
| Model    | Jeep Wrangler Unlimited Rubicon 4WD   |
| Model Price | $72,550 MLP* |
| Engine | 3.6L V6 Petrol |
| Drivetrain | 8 Sp AT 4X4 Rock-Trac Active On-Demand 4×4 |
| Power | 209kW @ 6,400rpm |
| Torque | 347kW @ 4,100rpm |
| Safety | 3 Star ANCAP (Tested Aug 2019) |
| CO2 Emissions | 235 g/km |
| Economy ADR/ Capacity | 10.1L/100km / 12.5L/100K on test / 66L |
| 0-100kmh/Top Speed | 7.9 secs / 180kmh |
| Servicing | 12 Mths / 12,000km |
| Warranty | 5yr/ 100,000 km with 5 Yr. conditional roadside assist |
*MLP Includes GST and LCT but excluding statutory charges, dealer costs and dealer delivery. See your dealer for RDAP. Does not include price of options. Some features mentioned in the article are options. RDAP means Recommended Drive Away Price (without options but including all other charges)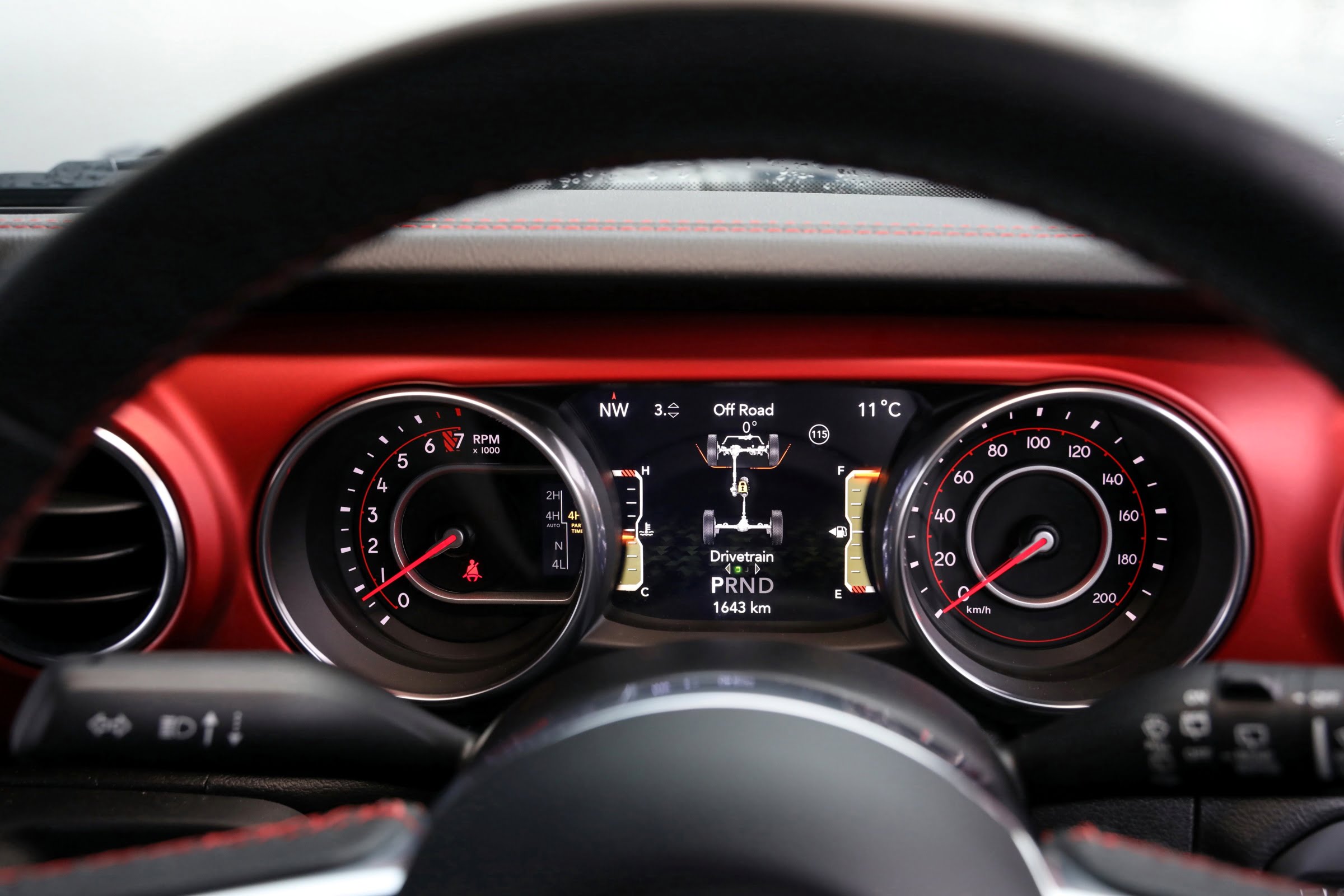 | | |
| --- | --- |
| Rubicon Overall Rating     | 88/100 |
| Behind the Wheel | 8 |
| Comfort | 9 |
| Equipment | 9 |
| Performance | 8 |
| Ride and Handling | 8 |
| Practicality | 9 |
| Fit for Purpose | 10 |
| Towing / AWD Ability | 8 – Towing 3/5 – AWD 5/5 |
| Technology / Connectivity | 9 |
| Value for Money | 10 |
*Towing and AWD Capability is compared to other similar vehicles in the same class.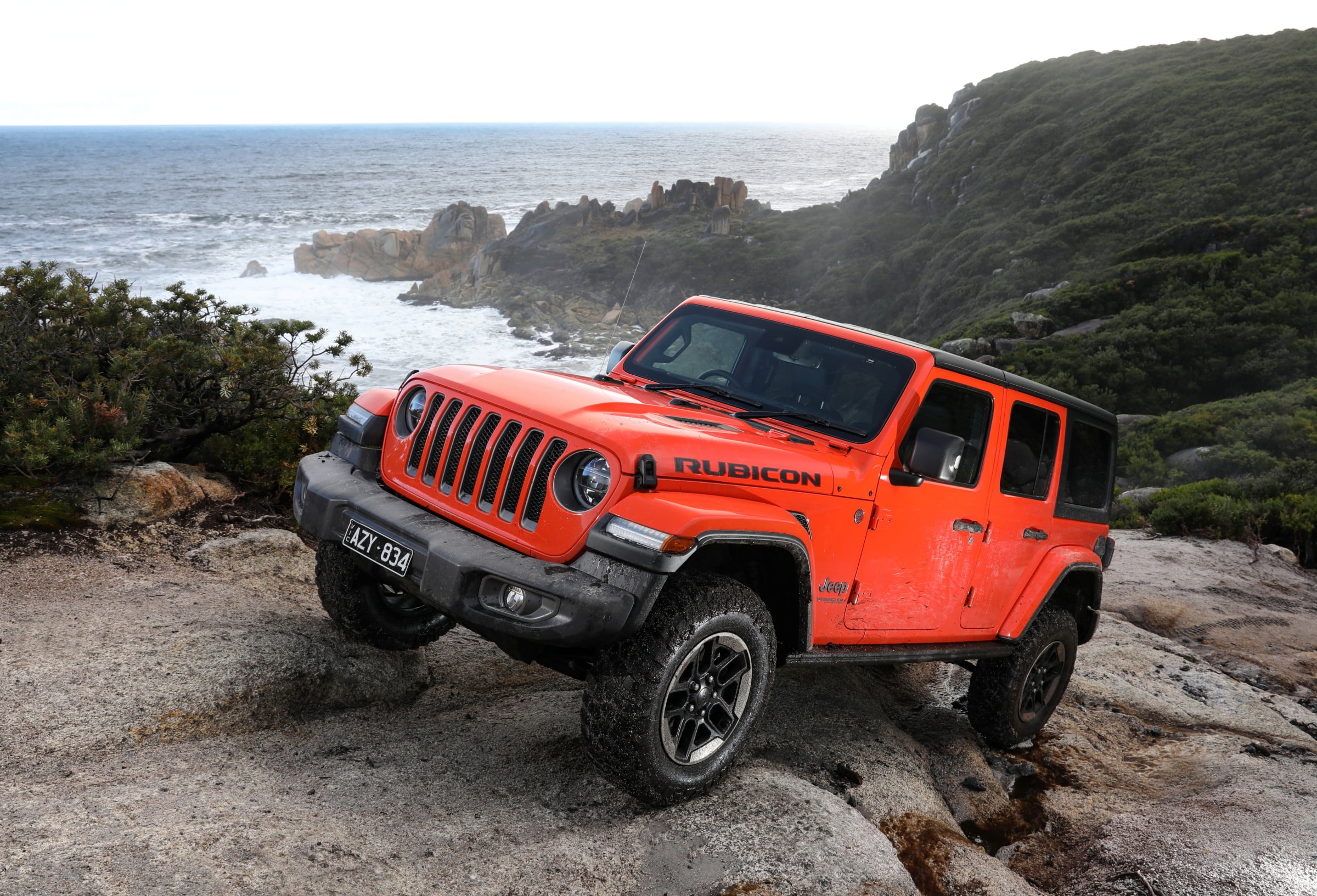 | | |
| --- | --- |
| Wrangler Dimensions |   |
| Overall Length | 4334mm |
| Wheelbase | 2459mm |
| Width / Height | 1894mm / 1841mm |
| Unladen ground clearance / wading depth | Up to 225mm / 760 mm |
| Approach / Rampover / Departure angles | 36.6 / 26.6 / 31.5 degrees |
| Fuel Tank  / Turning Circle | 66 Litres / 10.5mts KTK |
| Kerb Weight / Payload / GVM / GCM | 1992kg / 570kg / 2562kg / 4808KG |
| Towing Capacity / Tow Ball rating | 2495kg / 250kg |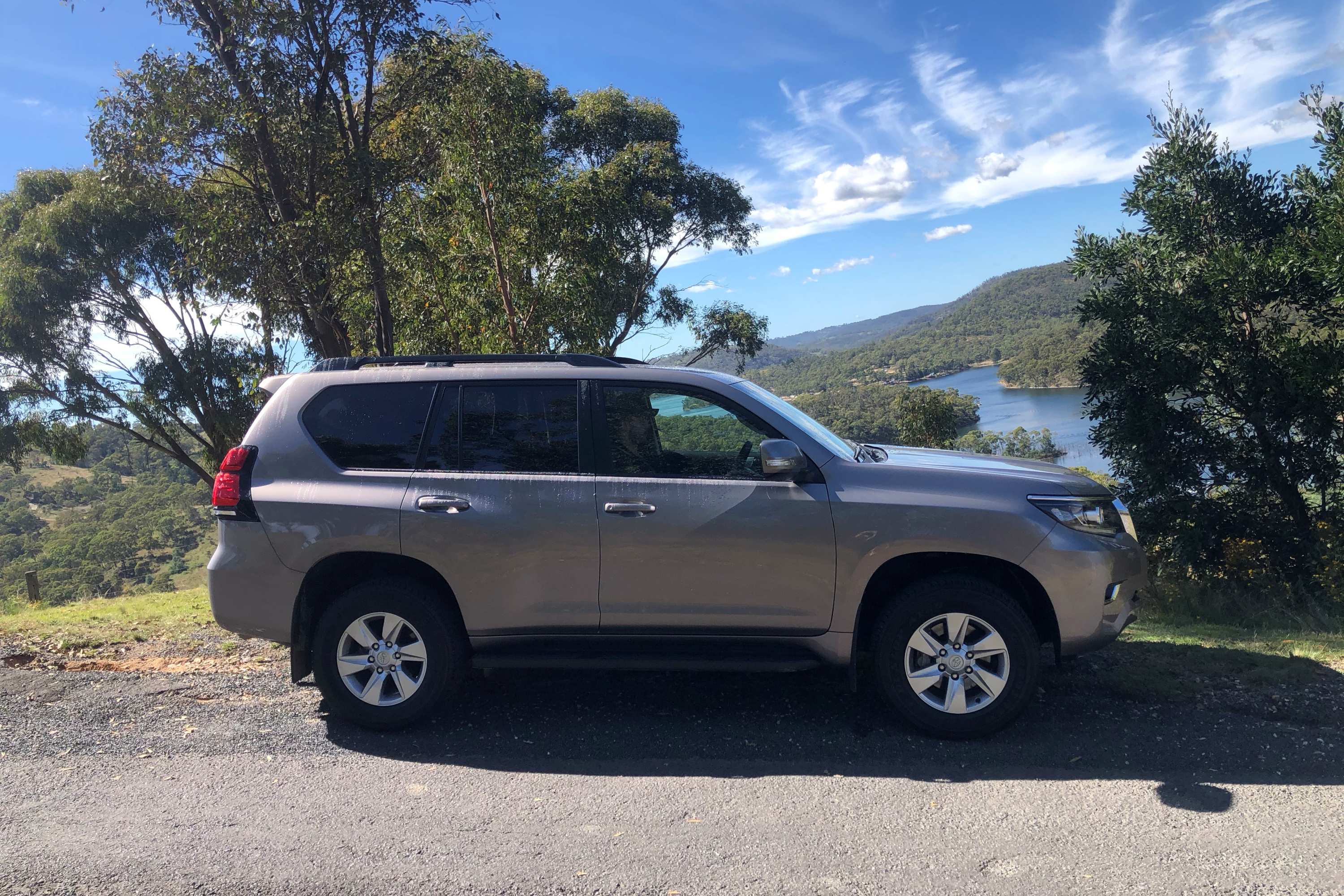 Toyota Prado – Finalist
Toyota Prado has been around for ages and has proved to be a perennially popular family 4WD. Most are used as urban run-arounds and linger family holidays. Few are used as a true 4WD.
The latest update was in late 2020 with improved power and torque outputs, improved safety and a new multimedia screen and connectivity. More details HERE
The Prado comes in four models the GX, GXL, VX and range top Kakadu. All have the same 2.8L turbo diesel engine and six speed AT that are seen in the HiLux and Fortuner as well. The GX is a five seat model and the rest 7 seat.
Pricing is from $60,830 MLP* for the GX through to $87,807 MLP* for the Kakadu.
Larger inside than the Fortuner the Prado is designed for the family first and as a 4WD second. There is plenty of room especially for the front two rows and the third row is in the occasional passenger space. Boot space is more than adequate.
Prado now has 150kW of power and 500Nm of torque from its 2.8L engine and it really shows both on and off road as well as better fuel economy. It has a permanent 4WD system with selectable low range as well as the 6 speed AT.
Towing capacity is now 3000kg and comes with a standard rear diff lock in all but the GX.
Like the Fortuner I've driven the Prado on outback roads, on the beach, forest trails, and heavy duty 4WD tracks, I've towed with it and driven it on freeways.
It's a great all round 4WD. It's good at everything without excelling at one thing.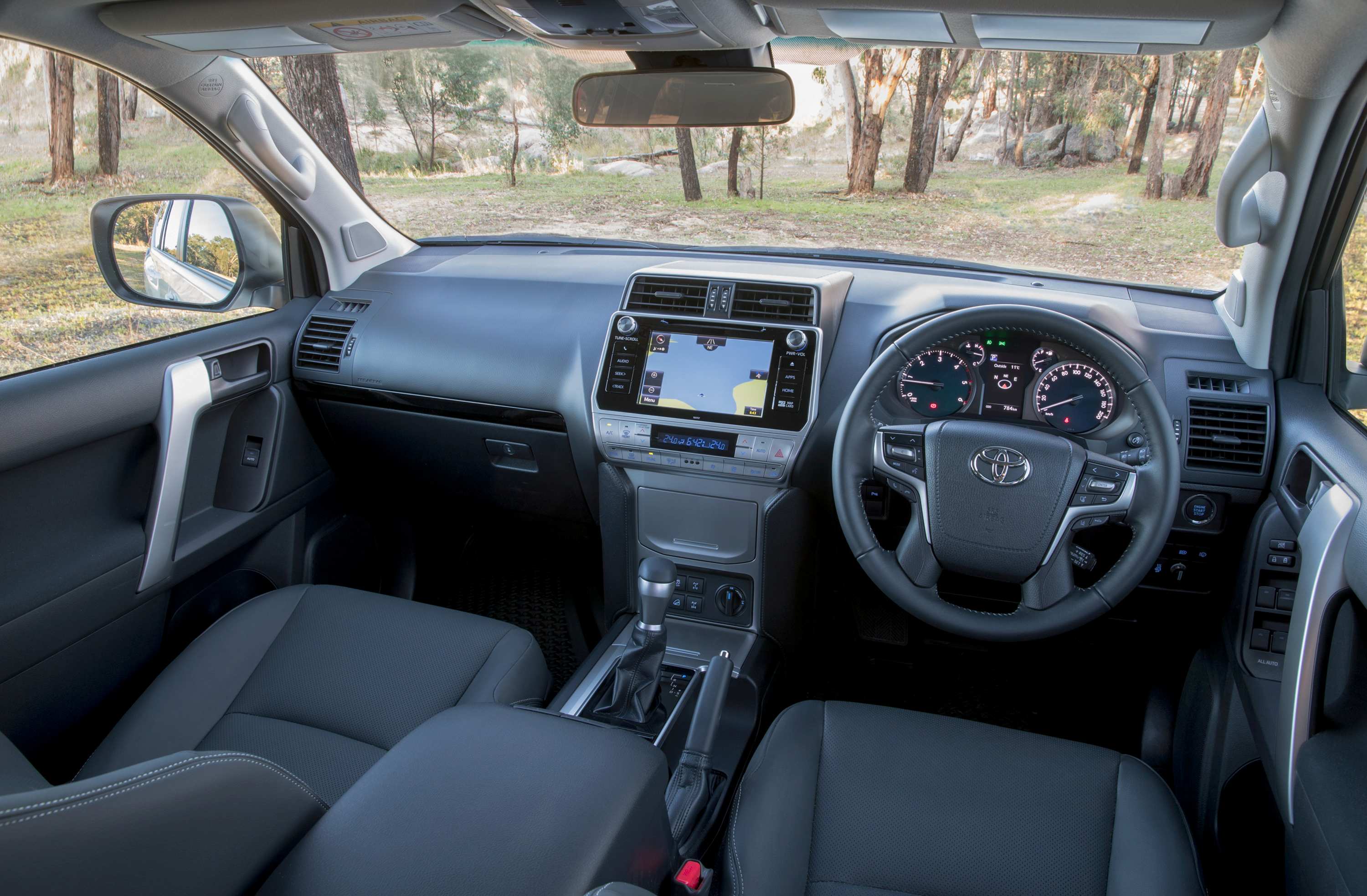 What is good?

What is not so good?

New engine power and torque
4WD Ability, rear diff lock
Reasonable levels of comfort

Behind on towing capacity
Scratchy Bluetooth
Can get pricey for the Kakadu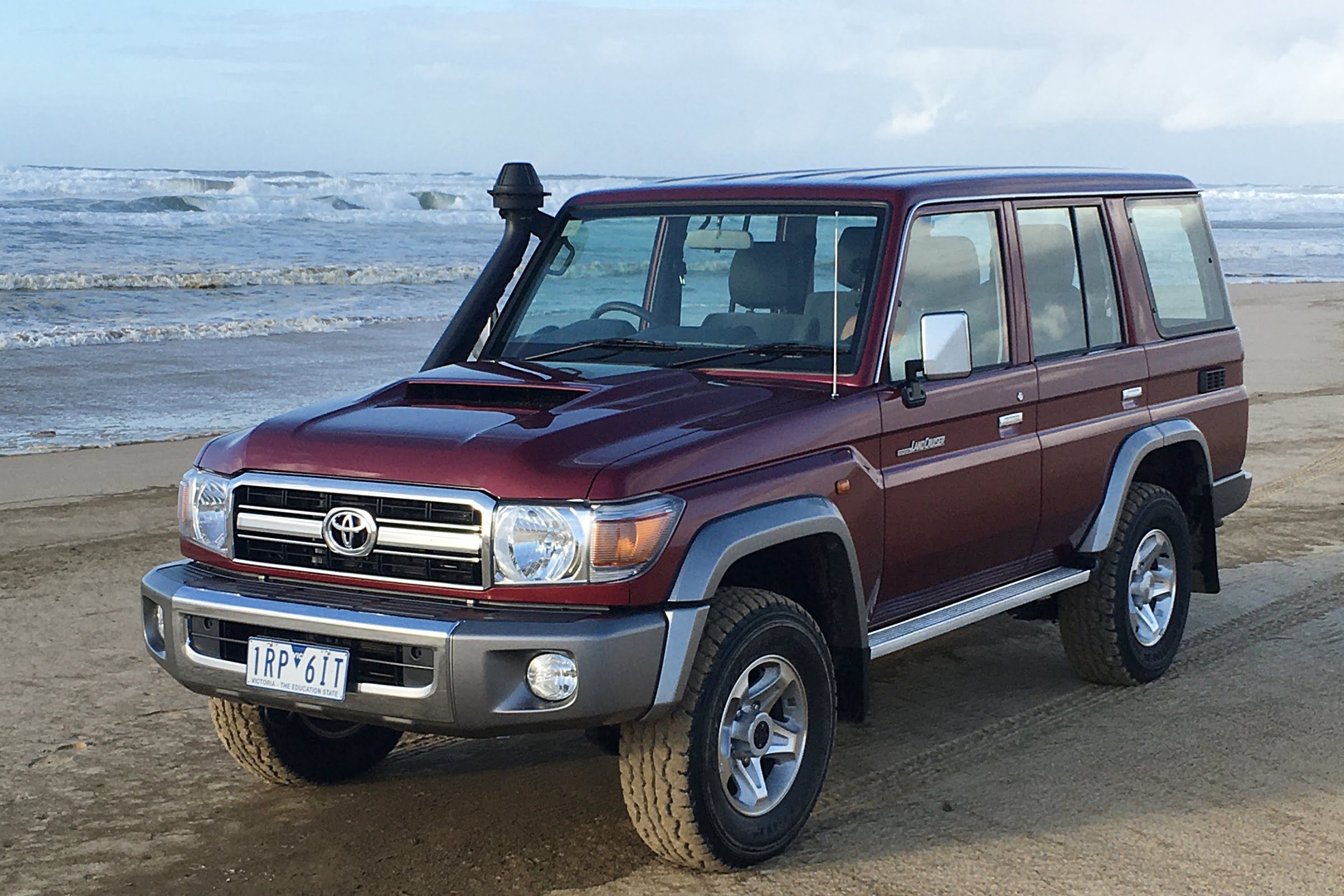 Toyota LandCruiser 70 Series – Finalist
In the world of 4WD Wagons Toyota LC 70 Wagon reigns supreme. From the outside the LC 70 series Wagon looks exactly like it should for what it is designed for.
A utilitarian workhorse that would last forever. It has a bold grill, snorkel, high roofline and sides. The front has single lights, lower fog lights and bold wheel arches.
Like the Wrangler I'm just happy that a 4WD such as the 70 series exists. The wagon comes in two models the Workmate and GXL.
Toyota's LandCruiser 70 Series models – in cab chassis, wagon and iconic Troop Carrier variants – provide new creature comforts for hard-core off-road enthusiasts who rely on the vehicle's outstanding 4WD capability.
It's not a soft place to live the interior of the 70 series, but there are now some concessions to comfort. However it's still not a lot different to my HJ60 Sahara from 1986 in some respects.
Front seats are reasonably comfortable but they make little concession to driver ergonomics. Overall visibility is great. Rear seats are spacious as is the boot room. The hose out interior shows what its meant for.
For the first time, all variants in the 4.5-litre V8 turbo-diesel workhorse range gain a multimedia system with a 6.1-inch touch screen that incorporates satellite navigation with voice recognition and Bluetooth connectivity.
Owners will also appreciate two front USB ports, a 12-Volt accessory power input, a larger smartphone holder and the addition of a cupholder in the passenger-door bin.
There really isn't much to say about the 70 Series other than it's a pure 4WD truck that has stood the test of time.
LandCruiser 70 Series Prices MLP*
Workmate single cab chassis $68,950
GX single cab chassis $70,950
GXL single cab chassis $73,050
Workmate double cab chassis $71,500
GXL double cab chassis $75,600
Workmate troop carrier $71,350
GXL troop carrier $74,550
Workmate wagon $67,400
GXL wagon $71,500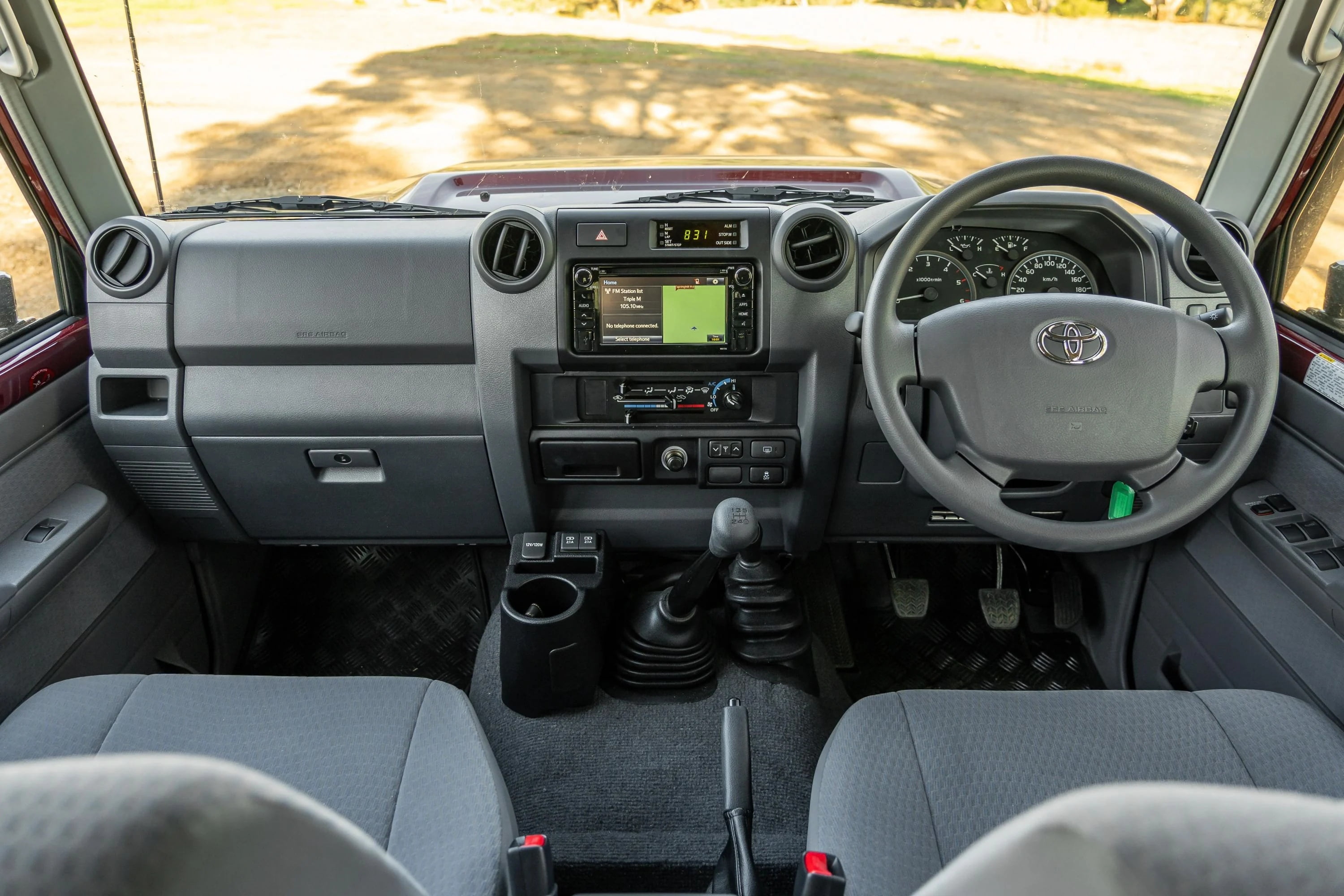 What is good?

What is not so good?

4WD capability
Robust design
It's an icon

Poor ergonomics
On road dynamics
Very expensive
*MLP Includes GST and LCT but excluding statutory charges, dealer costs and dealer delivery. See your dealer for RDAP. Does not include price of options. Some features mentioned in the article are options. RDAP means Recommended Drive Away Price (without options but including all other charges)