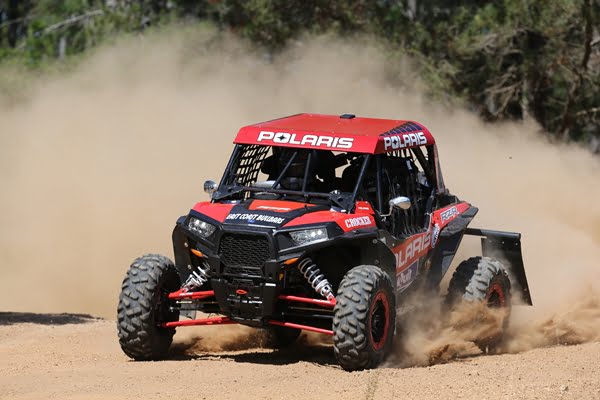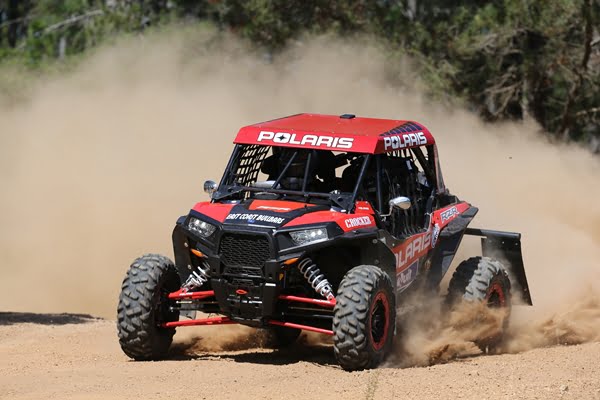 After recently winning the first round of the 2014 Australian Rally Championship (ARC) SXS (Side by Side) Challenge in Western Australian, Polaris Racing Australia is excited to announce our entry for the first time into the 2014 Finke Desert Race.
Rally legend four time Asia Pacific Rally Champion and Polaris Racing Team Driver Cody Crocker and Co-Driver Greg Foletta are excited to take on the Alice Springs desert race for their first time.
"I can't wait to spend two-days racing off road in the Finke Desert Race. It has been something I have wanted to do for a very long time and I am excited that Polaris has decided to enter Finke this year. At the recent first round of the ARC in WA I got to race for the first time the teams new Polaris RZR XP 1000, this machine is just incredible and I look forward to tackling the desert in it!" said Cody Crocker.
Last year twelve SXS raced in the Finke Desert Race eleven of which were Polaris RZR's. Polaris teams took out first, second, third and fourth places last year in RZR XP 900's and this year's event will see some competitors race with the all-new RZR XP 1000 launched late last year. To date eleven competitors have entered the 2014 Finke Desert Race, eight being Polaris RZR's.
It will be an exciting race on the 7-9 of June and all the action will be posted from the event on our Facebook pages being "Polaris Australia" and "Team RZR"