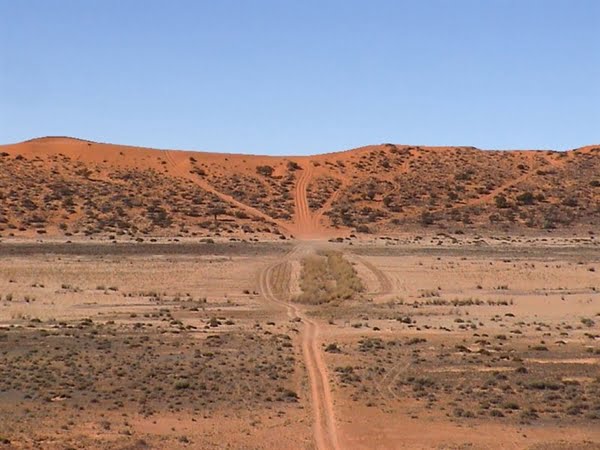 The time has come! The first trip of 'Project Pajero' is about to commence. Our revitalised 2002 Mitsubishi Pajero will be joined by a brand new Mitsubishi Challenger on their 6000km trip. Featuring the Murray River, Oodnadatta Track, Flinders Ranges, Birdsville Track, Cordillo Downs Track, Bore Track, Cameron Corner amongst others.
Packed to the rafters our trip will begin along the Murray River in Mildura and continue along to the beautiful gem of the Flinders Ranges. This national park offers magnificent landscape vistas and geographical formations that are over 500 years old. There is plenty to keep us occupied! Drive through the scenic Bunyeroo Valley to the magnificent Brachina Gorge or hike some of the many walking trails including Bunyeroo Gorge, Bridle Gap and the challenging St Marys Peak. No doubt nature lovers will be in awe of our photographs to come!
From the Flinders Ranges we will pass through Maree and start our trip up the Birdsville Track. A night of bush camping will surely bring some lovely surprises and allow us to get back to basics. The Birdsville Track is arguably the most iconic dirt road in Australia. Stretching 520km the track offers a variety of ruins and outback attractions along the way. Track conditions are generally extremely dry on a sandy base covered with large pebbles called "gibbers". While some more unexpected obstacles we may encounter include stray cattle and emus or kangaroos!
After travelling the dusty plains of the Birdsville Track, a welcomed drink or two at the Birdsville Pub will be in order! Spending a few nights in Birdsville, we will do what most 4WD's aspire to – climb Big Red. The famous dune in the Simpson Desert stands approximately 35m above the plain and is at its most striking at sunset. While in Birdsville we will also explore the Waddi Wood Groves and soak up the beautiful desert sky.
Pushing on we will tackle the 420kms of rugged terrain known as the Cordillo Downs track. A night of bush camping and we will be heading down to Inamminka and the famous Burke and Wills Dig Tree. This region of Australia is very remote and also requires a Desert Pass. While these roads are not to be taken lightly, when travelled with caution and sensible driving, you get the rare chance to experience the untouched outback of our beautiful country, all while having a bit of 4WD fun.
Swinging by Cameron's Corner (the point at which QLD, NSW and SA borders meet) we will continue down to Theldarpa Station – a 50000 ha sheep and cattle property located in the heart of the Corner Country. At the tail end of our trip, our last stop is Broken Hill. With an abundance of galleries, the Mundi Mundi Plains, Silverton and the Menindee Lakes National Park – there will be plenty to explore.
The one thing to remember when travelling to this part of our country is that road conditions and delays are unpredictable and you may need to be flexible with your schedule. Here at OzRoamer we are looking forward to getting out into the outback and enjoying nature at its finest and testing out some of the best 4WD products on the market!
Project Pajero Sponsors
Mitsubishi Motors Parts and Accessories
Opposite Lock Narellan
Pod Camper Trailers
Brix Camper Trailers
Hillbilly Camping
St John Ambulance
MaxTrax
Kizlyar Knives
Southern Cross Canvas
Caribee Camping
GME
Client Sat
Cooee Water
Projecta
Suttons Mitsubishi Arncliffe
Autofridge Australia