Riding a Motocross dirt bike is an experience that most people wish to have at least once in their lives. However, it isn't the easiest thing to pull off.
Even if you have been riding motorcycles for a long time, riding a DTB can be completely different.
That's why it's important to keep a few things in mind while riding a dirt bike for the first time. And in this post, we are talking about X of those things. So, buckle up, here are the pointers.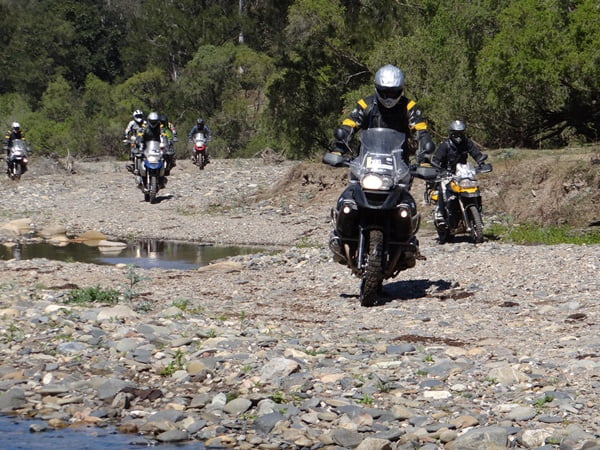 1. Acknowledge The Clutch's Difference
The first most important thing to note is that the clutch apparatus on a dirt bike is slightly different from that on a regular motorbike.
And what sets them apart?
POWER!
What may seem like a normal start on a regular bike can pop up a wild wheelie while riding a dirt bike. So, before you actually start a dirt bike and pull the throttle for the initial push, make sure you have tested the waters by accelerating when the bike is parked on a paddock or main stand.
2. Don't Sit Near The Tail of Bike
One common mistake that beginner riders may make is to sit near the end of the bike's tail.
This may look cool on a cafe racer or even on a regular bike. However, this seating position can be dangerous while riding a dirt bike.
It's also because the power of a dirt bike is way more than that of a regular bike of the same cubic capacity.
So, if you sit near the rear end, you may accidentally pop up a wheelie or may simply lose balance because of the initial wild punch.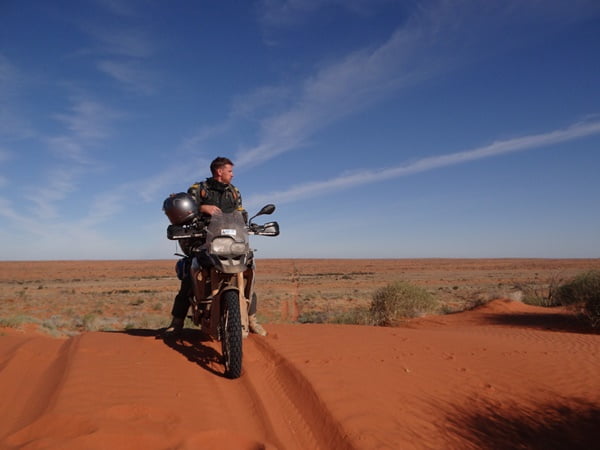 3. Challenge Yourself, But Not To The Extremes
You may have the dreams of becoming the best MX rider on the planet. But know that Greece wasn't built in a day, and nor was the world's most excellent MX rider.
Similarly, you may not be able to make a level 100 progress on day 1. Keep this thing in mind and move slowly towards bigger challenges. The idea is to be consistent and focused.
Also, going mountain climbing on day 1 of your motocross escapades may be tough on your health. Every single accident can be critical and must be avoided at all costs.
So, move slow. Don't burden yourself with all the challenges on the first day.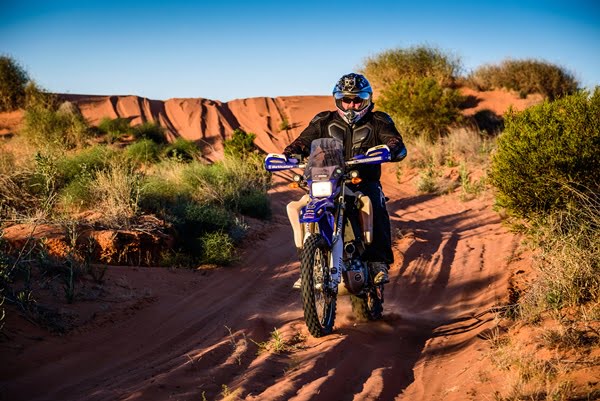 4. Safety Should Be The First Priority
Riding a two-wheeler is always risky. Even for the best and most experienced riders. This means that the risk of falling always remains. That's why, before we get on the dirt bike, we must make sure that we are wearing the right motocross gear to keep injuries at bay.
From a riding jacket to riding boots, riding gloves, a certified helmet, knee pads, and arm pads, each safety equipment is important.
Also, make sure that your helmet has a visor. The tracks for dirt bikes are too dirty (obviously), for a carefree ride or practice session.
Final words
Many of us may have dreams of riding motocross bikes like our favourite sports riders. But their skills have been built up over years and years of practice, mistakes, sweat, and blood. Clearly, every big thing has to be started at some point.
And for those who are planning to start dirt biking professionally or at least try their luck at the track, we shared a list of four beginner tips to keep in mind.
Hopefully, this was helpful.