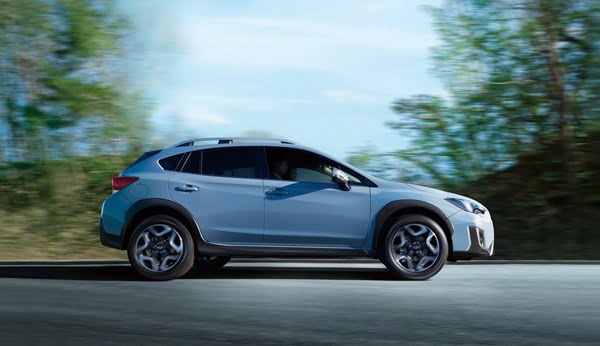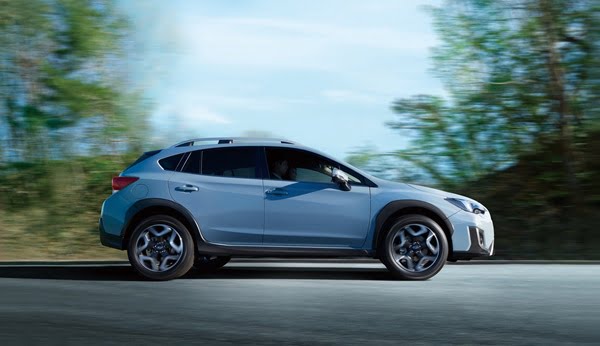 In a world where we are unfortunately all to accepting of continual price increases and usually less value, Subaru has gone against the trend, surprisingly, and is offering the XV AWD SUV at a lower price with improved specifications. WELL DONE SUBARU !!!
Subaru has revealed reduced entry-level pricing and added specification in its new generation XV All-Wheel Drive Sports Utility Vehicle (SUV) ahead of first customer deliveries in mid-June.
Despite added features and enhanced efficiency, entry-level Model Year 2018 XV 2.0i will be priced at $27,990* Manufacturer's List Price (MLP) – $1,250 less than the Lineartronic™ Continuously Variable Transmission superseded model.
While upper range variants add technology, they too offer savings, with 2.0i Premium priced at $32,140* – down $600 – and 2.0i-S $35,240, a $300 saving.
New XV also offers a 12,500 kilometre/12-month Capped Price Service program (CPS) –making the new generation a compelling package, following the hugely successful servicing trend set by new generation Impreza. This means servicing costs in the first three years of ownership drop from $2,125.76 to $1,298.19 – a 38.9% saving.
XV will launch with even more rough road credentials – and with 220 millimetres ride height will likely be a leader in its class.
Serious SUV kit includes X-Mode, enhancing driving performance on poor roads, through integrated control of engine, AWD, braking, and other functions on slippery surfaces. The hill descent control setting gives drivers greater peace-of-mind by maintaining low speeds on downhill slopes.
XV also adds Subaru's award-winning EyeSight® Driver Assist system to mid and range-topping variants – which will increase Subaru's market leadership with that type of technology.
EyeSight on XV includes the new Lane Keep Assist feature, which can correct a driver's unwitting drift into an adjoining lane.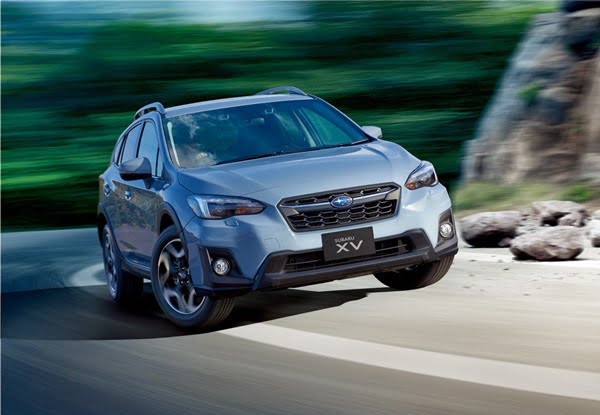 More than 70% of new Subarus sold in Australia will be EyeSight-equipped by year's end.
And in line with Subaru's ever increasing safety commitment, Reverse Automatic Braking is also added to the new XV ingredient list in the range-topping 2.0i-S, together with High Beam Assist.
XV will be available exclusively with a Lineartronic™ CVT.
It shares the all-new Subaru Global Platform that has already won acclaim in new generation Impreza.
The full range pricing* is:
| | |
| --- | --- |
| XV 2.0i | $27,990, -$1250 |
| XV 2.0i-L | $30,340, +$100 |
| XV 2.0i Premium | $32,140, -$600 |
| XV 2.0i-S | $35,240, -$300 |
Subaru Australia Managing Director, Colin Christie, said: "With almost 50,000 XVs sold since it launched in 2012, we have high hopes for this second generation, particularly given the addition of rough road kit like X-Mode.
"Extending EyeSight to the majority of Australian XVs will likely mean more than 70% of new Subarus sold locally this year will include the driver assist system – greater uptake of such technology than any other mainstream brand.
"We've had a fantastic response to the new generation Impreza extended service schedule, which was enabled by the efficiencies of the Subaru Global Platform, and we're now delighted to extend this to new XV too, making it an even more compelling package.
"The Subaru Global Platform takes XV's dynamic performance to the top of its class – ensuring sporty, fun, functional – and super safe – driving.
"Drawing on Subaru's signature contemporary design themes, XV achieves greater interior space, plus a sporty exterior presence.
"XV's use of the new Subaru Global Platform offers an enormous boost to the core values of safety and dynamic quality.
"With its newly developed suspension layout, it represents a formidable premium compact SUV package.
"Every aspect of XV is fine-tuned to provide drivers with a dynamic quality that leaves a memorable impression: straightforward, sporty on-road performance and genuine SUV ingredients for rough roads that, combined with excellent ride comfort, make the journey a relaxing one for all occupants.
"There are major enhancements to the interior and exterior design and it has the ability to attract a whole new set of younger customers, with a great combination of style, utility and versatility.
"New XV boasts build quality beyond its class.
"XV will only grow our already strong presence in the Compact SUV market.
"Just like new Impreza, new XV is a game changer – design, styling, safety, road dynamics, infotainment, quality, performance and innovation are stand-outs.
"Our opportunity with new XV is to attract new audiences, in particular, younger people (under 35s), especially females.
"With the new design and styling elements we have given ourselves every opportunity to broaden our audience. Additionally, our infotainment package is class-leading, buoyed by the availability of Apple CarPlay and Android Auto connectivity on even the base car.
"This will resonate with our younger buyers in particular."
The XV design is based on the Subaru philosophy of "Dynamic x Solid."
Subaru anticipates a high five star independent crashworthiness rating for occupant safety.