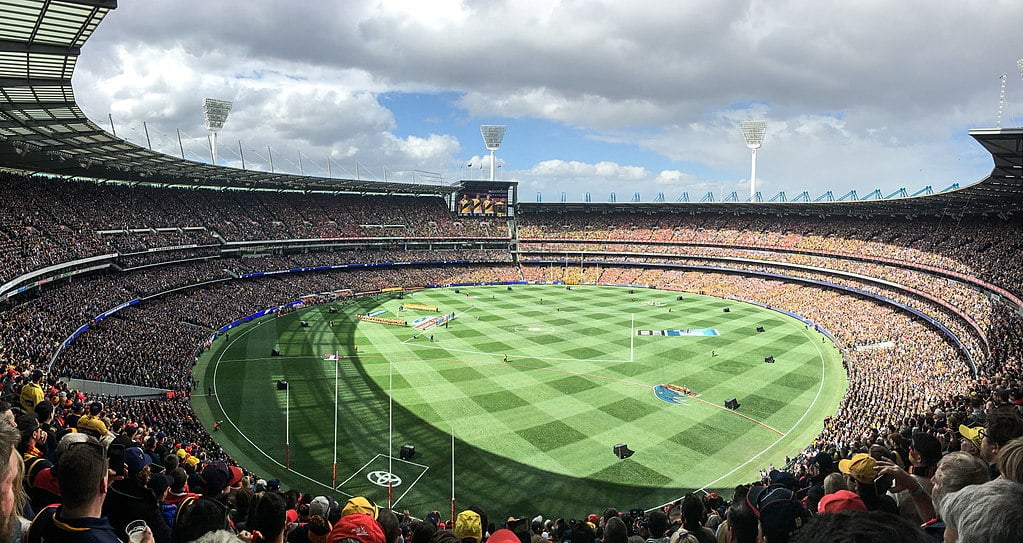 Whether you're thinking of visiting Australia for a holiday, or you're considering moving here altogether, if you're a sport fan, you'll be in heaven. Australia boasts some of the most exciting live sporting events on the planet.
They aren't only confined to one city or state, either. To get a feel for why Australians are quite literally sport-mad, be sure to make a trip to one of the following 'sporty cities' Down Under.
Melbourne: Widely Considered the World's Sports Capital
When you consider that Melbourne boasts a Grand Slam tennis tournament, a Formula One race, world-class cricket and Aussies rules football action, it's not hard to see why so many people revere Melbourne as one of the world's sporting capitals. The Melbourne Cricket Ground (MCG) is one of the largest sporting stadia on the planet, with its vast-yet-atmospheric venue home to the Australian cricket team as well as the Melbourne Aussie rules football club.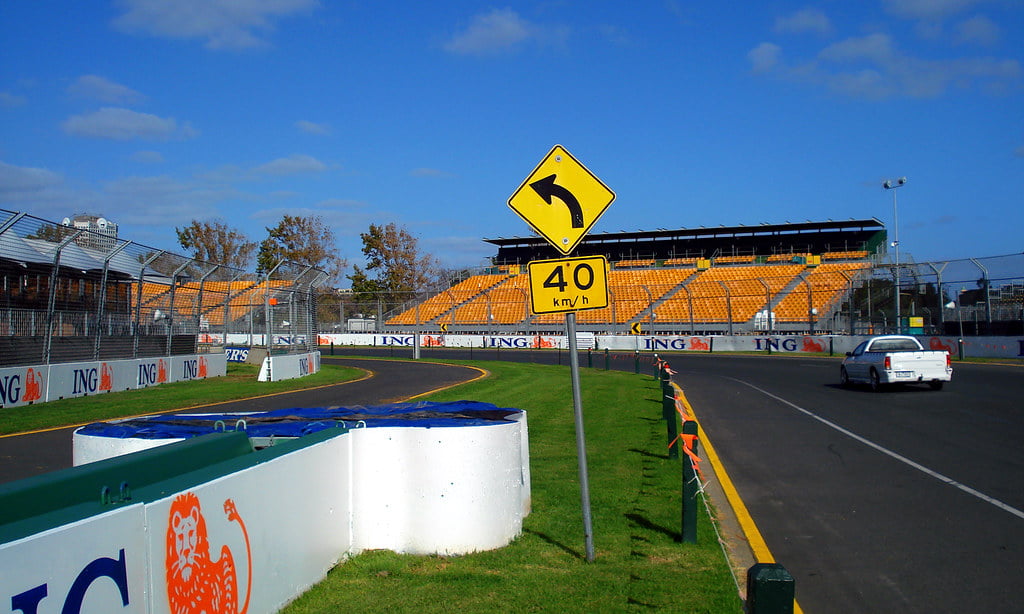 Albert Park's Formula One street circuit is in the heart of Melbourne's city limits.
The eyes of the Formula One world fixate on Melbourne's Albert Park for a week annually in March when the Australian Grand Prix takes place around this tight, unforgettable street circuit. It's one of the favourites among fans and drivers alike, and the entire week leading up the race is a great spectacle in Melbourne thanks to air displays and various other motor shows. The Australian Open is the first Grand Slam of the tennis calendar, with January an excellent time to head down to the Rod Laver Arena and watch some of the world's best male and female tennis talent on display. One can't discount Melbourne's rich horse racing heritage, either. The Melbourne Cup is one of the world's most prestigious race meetings, with a week-long festival of racing on offer. There's a lot going for this city even on a rainy day, too.
Sydney Also Pushes Close to Melbourne with its Sporting Calendar
According to the recent 2019 Ranking of Sports Cities by BCW Sport, Sydney is even sportier than Melbourne claims to be. The rugby league is the most popular professional sport among spectators in Sydney, with more than half a million attending National Rugby League (NRL) fixtures at Stadium Australia of the South Sydney Rabbitohs and the Canterbury-Bankstown Bulldogs. There are six other NRL teams in and around Sydney, too, so it's safe to say that Sydney is a hotbed for rugby league followers. Sydney is also rapidly becoming a mecca for soccer fans, with the Sydney FC and Western Sydney Wanderers FC two of the strongest outfits in the A-League, historically.
Watching live sport in Sydney wouldn't be complete without a visit to the hugely entertaining Big Bash League. Australia's Twenty20 cricket league sees the Sydney Sixers take part at the Sydney Cricket Ground (SCG) while the Sydney Thunder also play at the Sydney Showground Stadium. It's always a carnival atmosphere at Big Bash fixtures, so it's an atmosphere to enjoy whether you understand the rules of cricket or not. If you like a flutter on the short form of cricket, some of the most polished Australian sportsbooks offer market-leading bet promotions covering all the action, allowing you to maximise your wagers on your mobile at live events or on your laptop pre-game.
Sport is a Way of Life in Brisbane, Too
The capital of Queensland also ranks sport as one of its most popular cultural attractions. Brisbane boasts a myriad of professional sporting options for those looking to catch some live action while visiting Queensland. The Brisbane Cricket Ground or the 'Gabba' is Brisbane's primary cricket venue, often hosting the Australian national team as well as Australian rules footy team, the Brisbane Lions. Head into the suburb of Milton to find the Suncorp Stadium, which is another purpose-built arena for Brisbane's soccer team, the Brisbane Roar FC and the rugby union and rugby league sides, the Queensland Reds and the Brisbane Broncos.
Some states are more passionate about certain sport than others. For instance, Victoria, Western Australia, Tasmania and South Australia are all mad about Aussie rules football. Meanwhile, Queensland and New South Wales are more passionate about rugby union and rugby league codes, with the State of Origin series between Queensland and New South Wales now one of the biggest sporting occasions on the Australian sporting calendar. Whichever time of year you choose to visit, there's always something to catch the eye.