If your car or 4×4 is struggling to tow your new caravan or trailer up hills these days – or you're just in the market for a new car in general – you may be wondering where to start when it comes to finding an upgrade.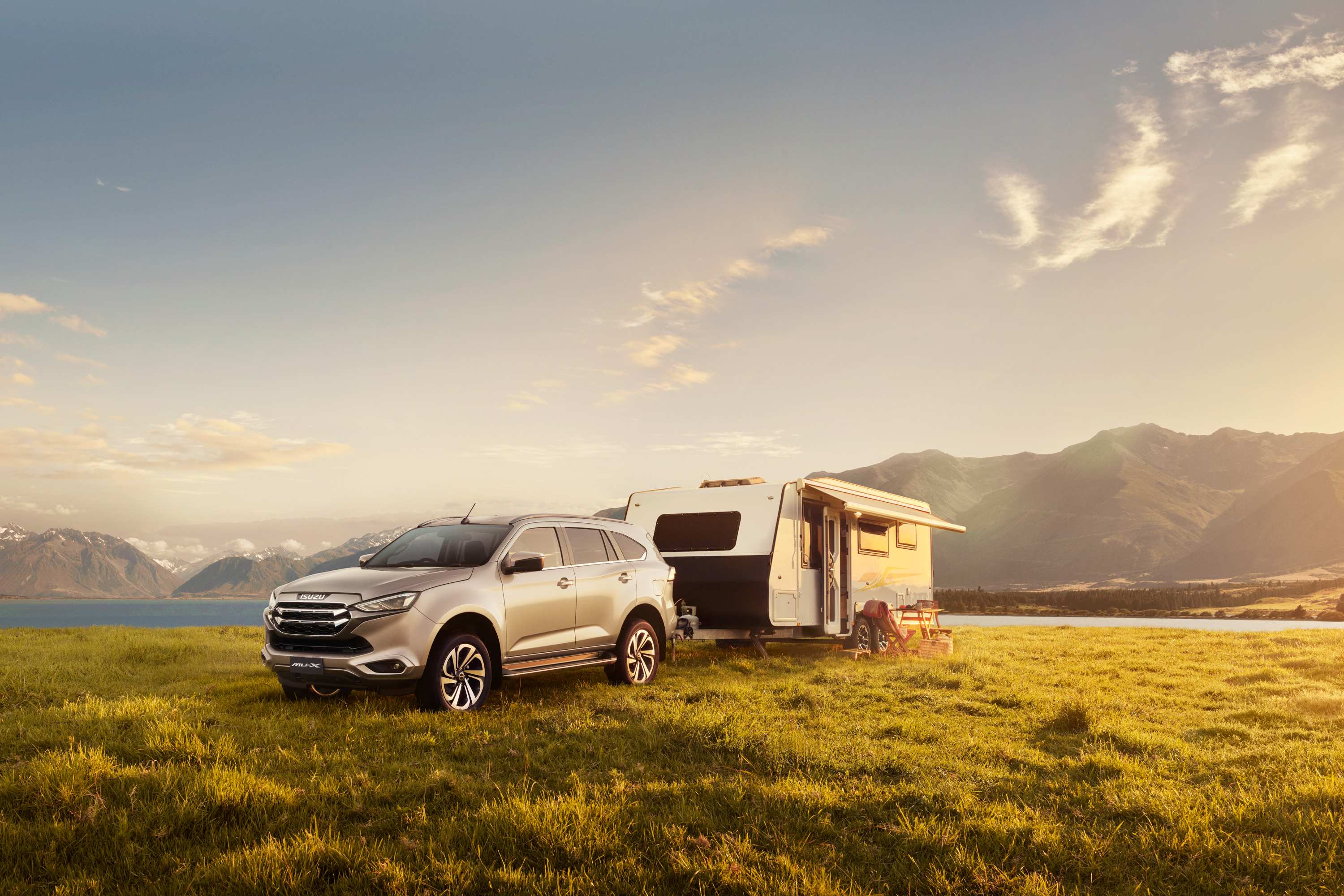 We've put together some great tips for choosing, finding, and financing your new towing vehicle so you have a smooth ride when exploring this Great Southern Land in 2022.
What's your caravan's GVM?
Just like buying your first caravan, the first question you have to ask what your caravan or RV's Gross Vehicle Mass (GVM) is. If you've gone caravanning more often than not, you already know this like your phone number! Even so, you should double check so your new vehicle can safely and legally tow your RV.
Upgrading for adventure
If you've been hitching your trailer or caravan to a powered site, it's likely been fine using a bog-standard sedan, wagon – or even hatchback in some cases. But if you've developed a taste for adventure, you will need something with more torque and towing capacity to maximise safety and reliability. Most larger 4WDs have a 3,500kg towing capacity and 350kg tow ball rating – and you may want to invest even more money into stronger suspension so it can take the more off-beat tracks.
Buying new or used?
Now comes the crucial part: should you buy new or used? Yes, new cars are expensive. If you spend $50,000 on a new car, it loses $10,000 of its value on the way home. But it is easier to finance than a used car or vehicle. Used vehicles have low residual value, no warranty to speak of, and you have to deal with private sellers who may or may not show up depending on their schedule (or if they just plain forget!) Since you're likely putting a used vehicle under more stress, you may need to shell out for costly maintenance or repairs sooner rather than later, too.
Financing your new towing vehicle
Like most major purchases, it's likely you'll have to finance your new towing vehicle. Look to compare car loans so you can get a good deal; you can also consult a car loan broker to help you find more loans from more lenders, which may give you an even more competitive rate.
Getting pre-approval is also advantageous. Pre-approval like having a car loan approval except you are yet to find your car. You get about a month to three months to find one and follow through on the finance. It gives you a price ceiling which a dealer or seller must match if they want to make a sale – which gives you the upper hand in negotiation.
Shortlisting candidates
When you have an idea of which vehicles you'd like to buy, try to arrange test drives so you get a feel for them and how they drive. If your dealer can arrange for you to test drive with your caravan hitched, more so the better. That way you can upgrade with confidence!
The advice here is general in nature; consult a professional financial adviser before committing to a loan.