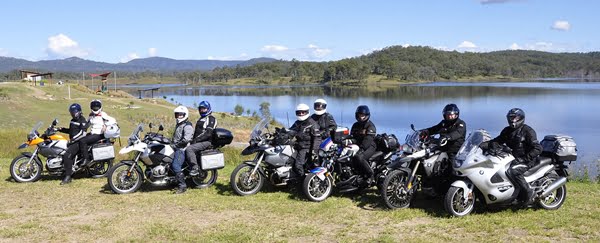 Places in the 2013 BMW TS Safari are filling up quickly. There are now limited places available.
This year's BMW TS Safari will set out from Warrnambool, the gateway to the magnificent Great Ocean Road on Sunday February 17 and wend its way to the stunning Yarra Valley on Friday February 22.
Through world-renowned coastal vistas, rolling farmland, towering eucalypt forests and even a cruise across the sometimes wild and woolly Port Phillip Heads, the 2013 BMW Motorrad TS Safari is sure to captivate and enchant all BMW riders.
At the conclusion of the Safari entrants will have the option of priority booking for the BMW Motorrad Hospitality Facility at the first round of the World Superbike season at Phillip Island. The perfect end to a great week of riding on some of the best roads Australia can offer.
With only limited places still available BMW riders should not hesitate any longer and avoid disappointment by booking their place in what promises to be one of the best BMW TS Safari's ever.
All detail and further information at the recently upgraded BMW Safari website. www.bmwsafari.com