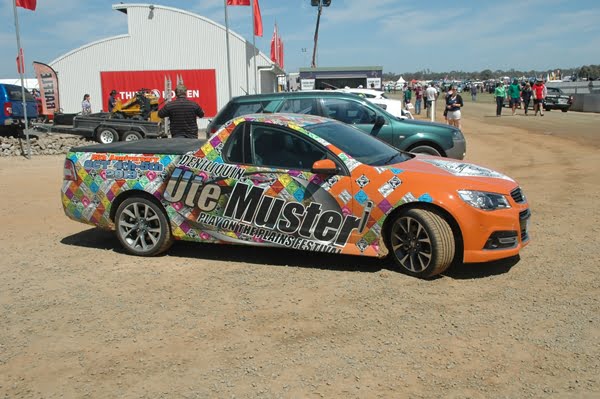 For 17 years the Deni Ute Muster has been the ultimate celebration of utes, music and everything unique in regional Australia and the 2015 "Muster" is going to be bigger and better than ever.  This year's Deni Ute Muster theme is "Australian Made" and we'll be celebrating all things Australian from music to food to circle work to whip cracking and, of course, the Ute.
Muster HQ are proud to announce the next round of Aussie artists set to join Birds of Tokyo, The Sunny Cowgirls and The Wolfe Brothers over the October Long Weekend starting with the one and only, Prince of Australian Country, Lee Kernaghan.
Since barnstorming his way onto the country music charts with the mega hit Boys From The Bush, Lee Kernaghan has notched up 32 #1 hits on the Australian Country Chart, won a staggering 33 Golden Guitars and has sold 2 million plus sales. His music gave birth to rural rock and songs like Hat Town, She's My Ute and The Outback Club gave voice to a new generation of country Australia.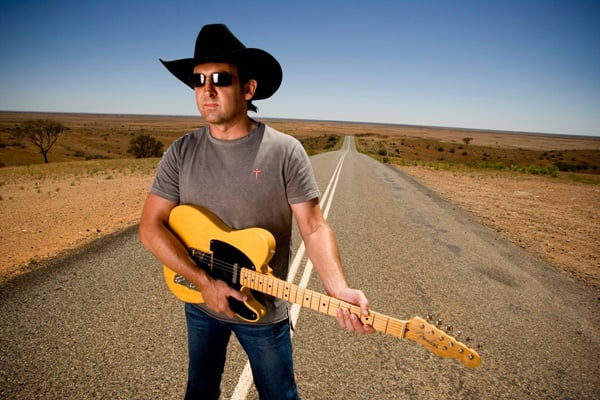 2015 is set to be another stellar year for Lee Kernaghan with the release of a very special and personal music project, Spirit of the Anzacs, paying tribute to our troops in a year that marks the 100th anniversary of the landing at Gallipoli.  Sheppard, Megan Washington, Guy Sebastian and Shannon Noll all contribute to the charity single which will raise money for Legacy and Soldier On.
Lee Kernaghan said today,"I played my first Deni Ute Muster back in 1999 and it's been a major highlight on my touring calendar over the years since.   The "Muster" is one of those events where you know there's is going to be a country crowd ready to party hard.   I'm looking forward to bringing the band back to Deni for this year's all Australian Made theme and to celebrate the "Muster's "17th Birthday by turning the "Muster" festival site into the centre of the country music universe for one big night."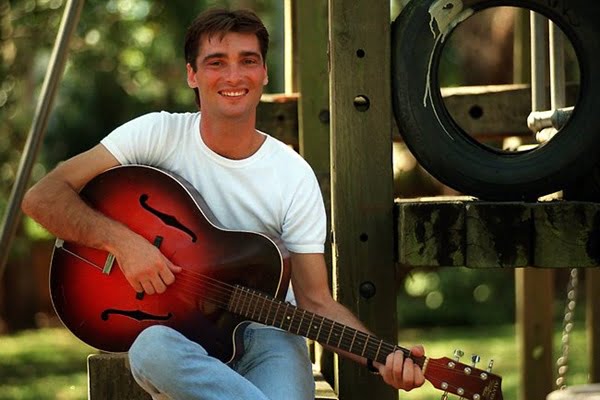 Whatever gives Aussie music its heart, Adam Brand breathes plenty of life into its soul. For more than fifteen years, Adam Brand has been one of Australia's best-loved and most successful recording artists and, undeniably, a fixture of the Australian music landscape. The versatile star has 3 Platinum and 5 Gold albums to his name, along with a massive12 Golden Guitar Awards, multiple Mo Awards and 4 ARIA Award nominations for Best Country Album.
In 2014, Adam Brand added yet another landmark album to his catalogue with tenth studio offering, My Side of the Street. A deeply soulful joint, My Side of the Street is sure to add further lustre to Adam Brand's already brilliant output and we can't wait for him to bring it to life at the 2015 Deni Ute Muster.
Also joining the line-up for the Deni Ute Muster's 17th birthday are those multi-talented, musical sisters from Grafton, The McClymonts.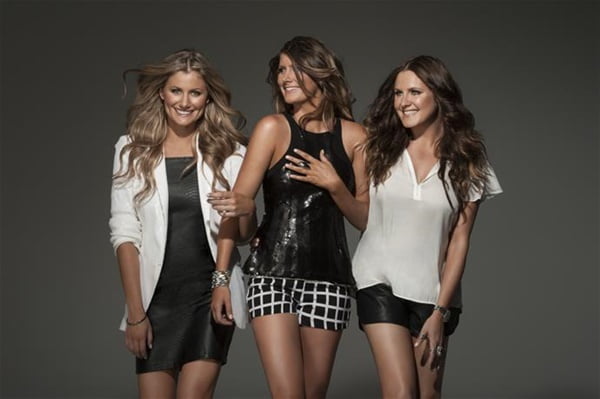 The McClymonts have come a long way since their 2007 debut album Chaos and Bright Lights, picking up 17 hit Country singles as well as 2 x ARIA Awards (2010 & 2012 for Country Album of the Year), 10 x CMAA Golden Guitar Awards, 7 x Australian Club Entertainers Awards and the 2013 APRA Award for Country Work of the Year. In between, they've toured Australia and the US extensively and have opened for the likes of Jason Aldean, Luke Bryan, Gary Allan and even Ozzy Osbourne!
With their exquisite three-part harmonies, soaring vocals and stunning onstage presence, The McClymonts have won the hearts of fans from Australia to the US.  After a short break away from the limelight, Brooke, Mollie and Sam returned in mid-2014 with their most personal album yet, Here's To You & I, which debuted at No. 1 and has remained in the ARIA Country Music Charts for the past 6 months.
When singer/songwriter Morgan Evans released his self-titled debut album in March 2014, it was the culmination of a musical journey that began when he started his first band at the age of thirteen.  It's a journey that has seen the Novocastrian tour with international superstars like Taylor Swift and Alan Jackson, play to over 50,000 people in Nashville at the world's biggest country music festival and build a large, devoted following as he's played the length and breadth of this wide, brown land.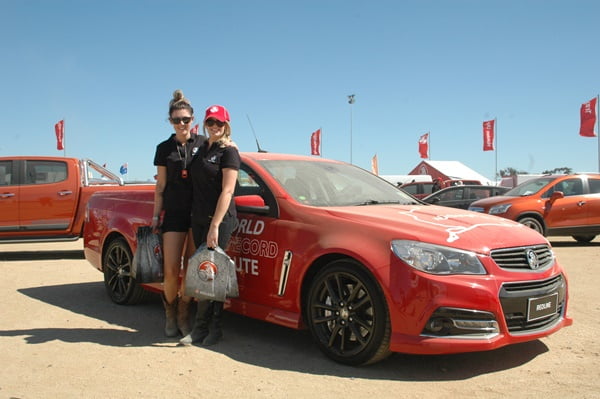 With his profile rising to new heights both at home and internationally, including winning the prestigious CMA Global Artist Award, hosting the 2015 Golden Guitar Awards and his work on CMC, 2015 is becoming yet another massive leap forward in Morgan Evans' incredible musical journey and we look forward to welcoming him back to the Deni Ute Muster stage in October.
Since their official debut at the 2013 Tamworth Country Music Festival, Adam Eckersley Band, have had a steep rise in popularity, firmly positioning themselves as the Australian band to watch.
To hear Adam Eckersley Band crunching through nimble rockers, fiddle-led stompers, reflective acoustic tunes and blistering country-rock, music lovers are reminded of the broad church that is known as country today. The musicianship, coupled with the gravelly emotive Eckersley vocals, makes clear why Adam Eckersley Band is setting fire to the pews.
The indisputable truth is Eckersley and his heavily bearded band of cohorts play and say what comes from their hearts and souls and with juice in the van and strings on the guitars, Adam Eckersley Band will leave Musterers cheering for more.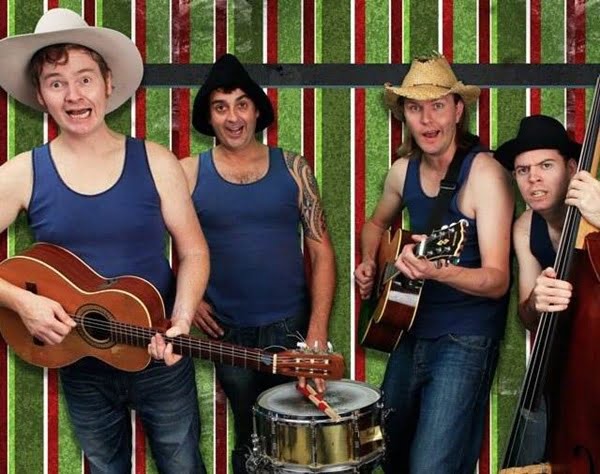 Last, but certainly not least, unashamed bluegrass sinners, The Pigs, will be bringing their supercharged hillbilly pop to the 2015 Deni Ute Muster.  The Pigs' ability to turn hit pop songs into downright foot-stompers is legendary. Their kooky original anthems like Macho Moisturiser and Hey Christina are sung from Berlin to Bendigo. On the band's latest album, 13 iconic Australian songs are reborn into The Pigs' twisted world of bluegrass and folk. From Cold Chisel to the Avalanches, INXS to Powderfinger, The Pigs' total reinvention of Australian music history is brazen to the point of lunacy, but it works and will surely have the Muster crowd singing right back at them.
Festival General Manager, Kate Pitt said "The Deni Ute Muster is a remarkable 2 day jam packed event. It transcends age & gender – its Australian to the core"
The Deni Ute Muster is on almost every local and international bucket list and with no rise in ticket prices, more music and more fun than your average long weekend can cram, our Australian Made special event will be one to remember for a lifetime so don't miss out – get your tickets today!
The Deni Ute Muster is proudly supported by the NSW Government through its tourism and major events agency, Destination NSW.