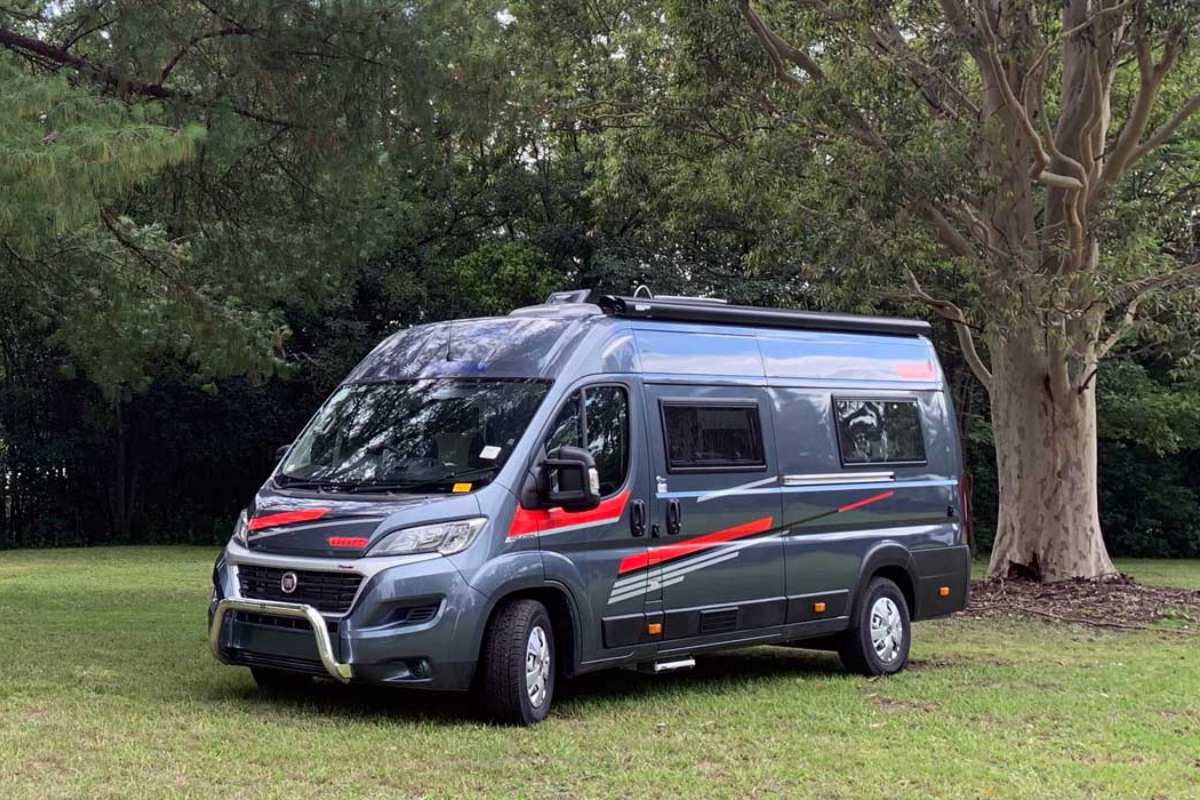 Escape to the far reaches of Australia after the Covid-19 lockdown with the latest Avida Escape Campervan.
These days you may find yourself wishing to circumnavigate the continent, dreaming about the many places that are available to discover right here in our own backyard.  Many leave their own country till last to explore but now we have been given an opportunity.
Jump into the compact Avida Escape and experience our rich history, magnificent beaches with crystal clear waters, arid outbacks, lush rainforests, blue skies by day, millions and trillions of stars by night.  Sit and relax by a warm campfire, sipping on a locally bought wine or brew.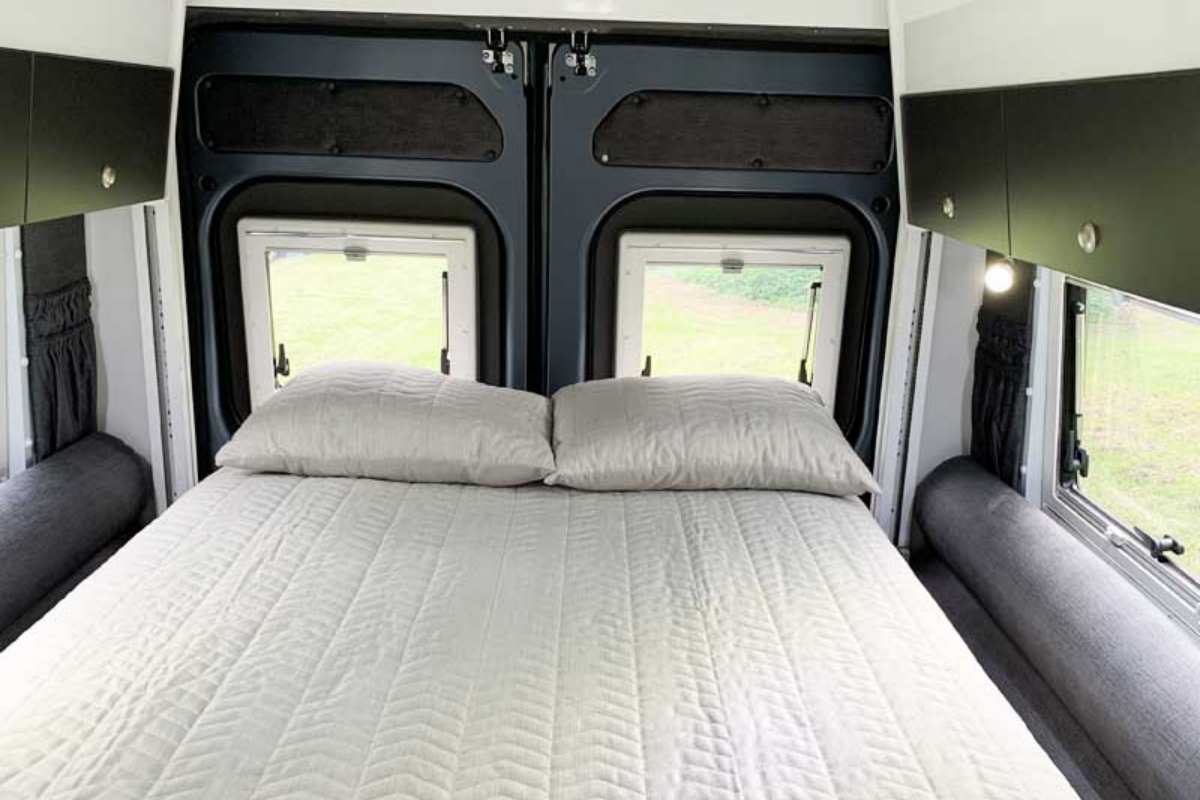 Now time to reflect on the day's exciting events as you step back inside to the comfort of the Avida Escape knowing you will be able to relax in the readymade comfy electric drop-down bed that pops down from the ceiling with one touch of a button.
The Avida Escape is a unique campervan in that it can accommodate four to sleep. It has its own shower and toilet with spacious two piece swing out bathroom system giving you plenty of room to shower and dress in such a compact campervan.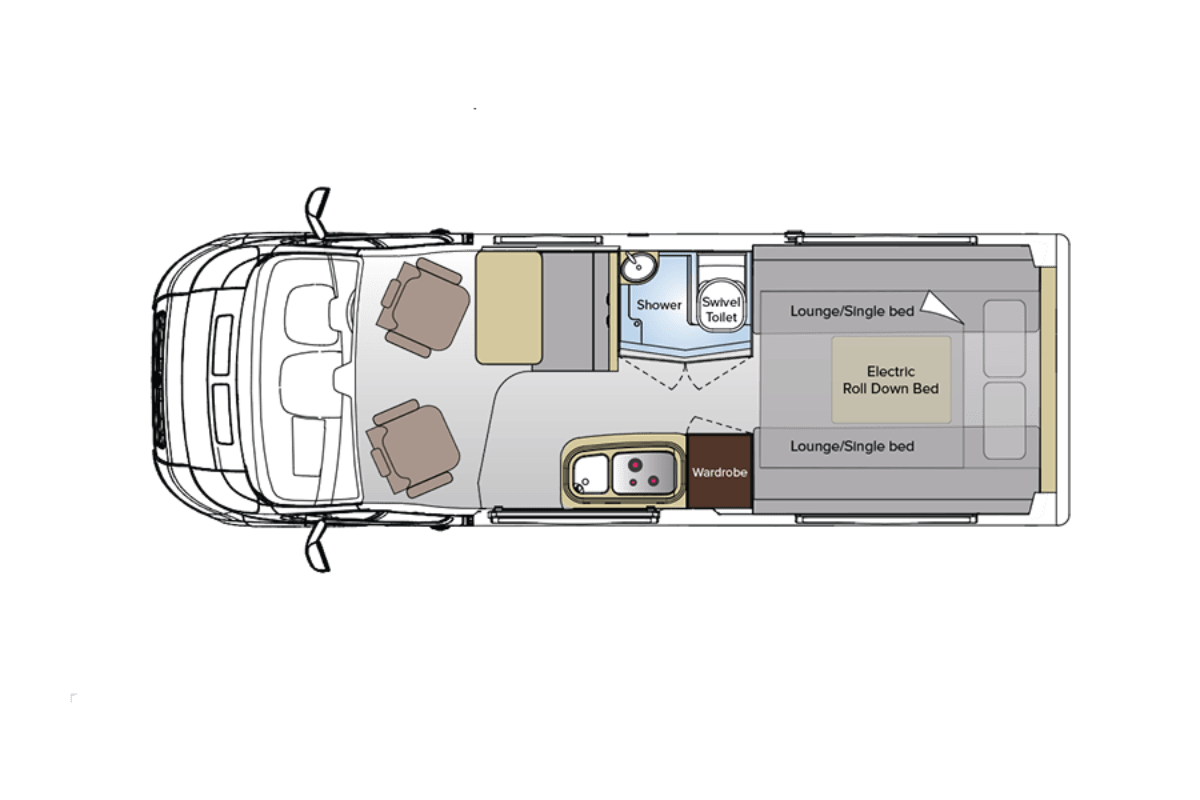 Avida's Sales and Marketing manager said "At just over 6.3 meters in length, the Avida Escape is effortless to manoeuvre in busy cities or comfortable to explore the outback. Perfect for solo, couples or family travellers".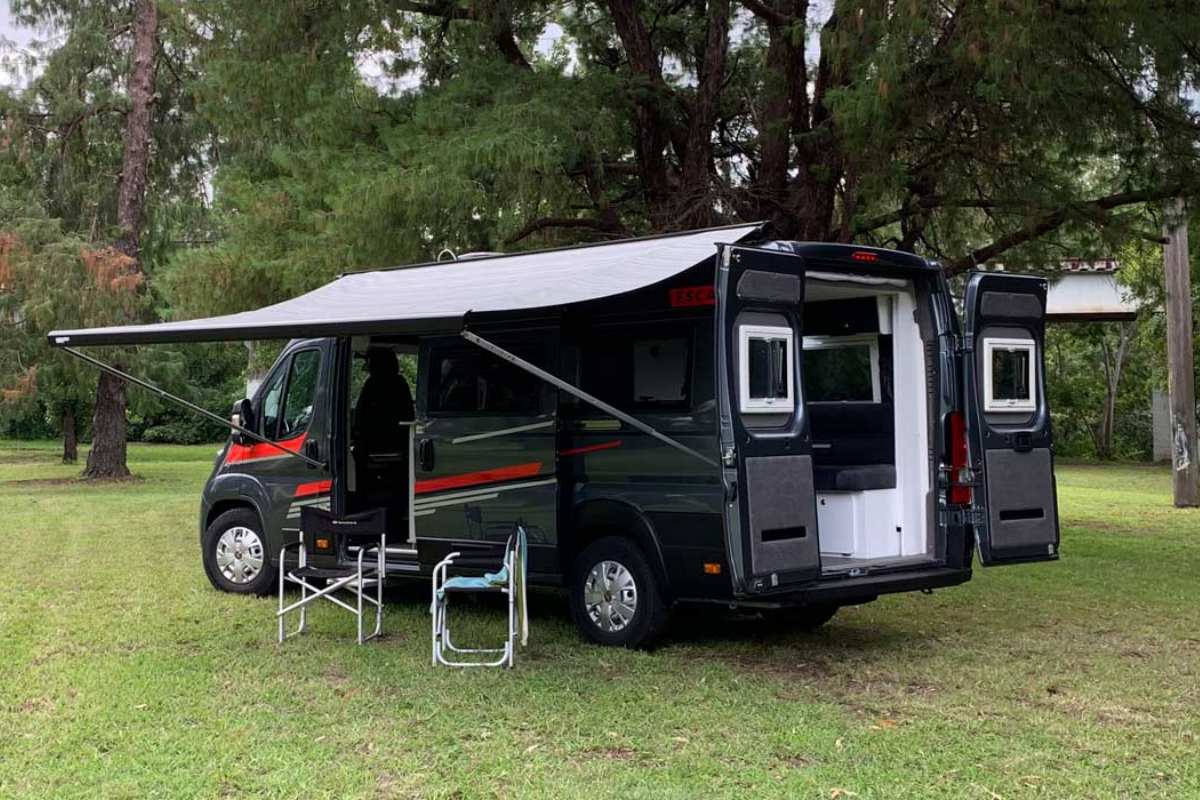 Why not call into farmers markets on your travels and cook locally sourced produce like a professional on the 3-burner gas cook top and microwave.   The kitchen even has a 90-litre compressor fridge/freezer to store all your goods. The two-way drawer system under the cooktop allows you to access the drawers from inside or outside.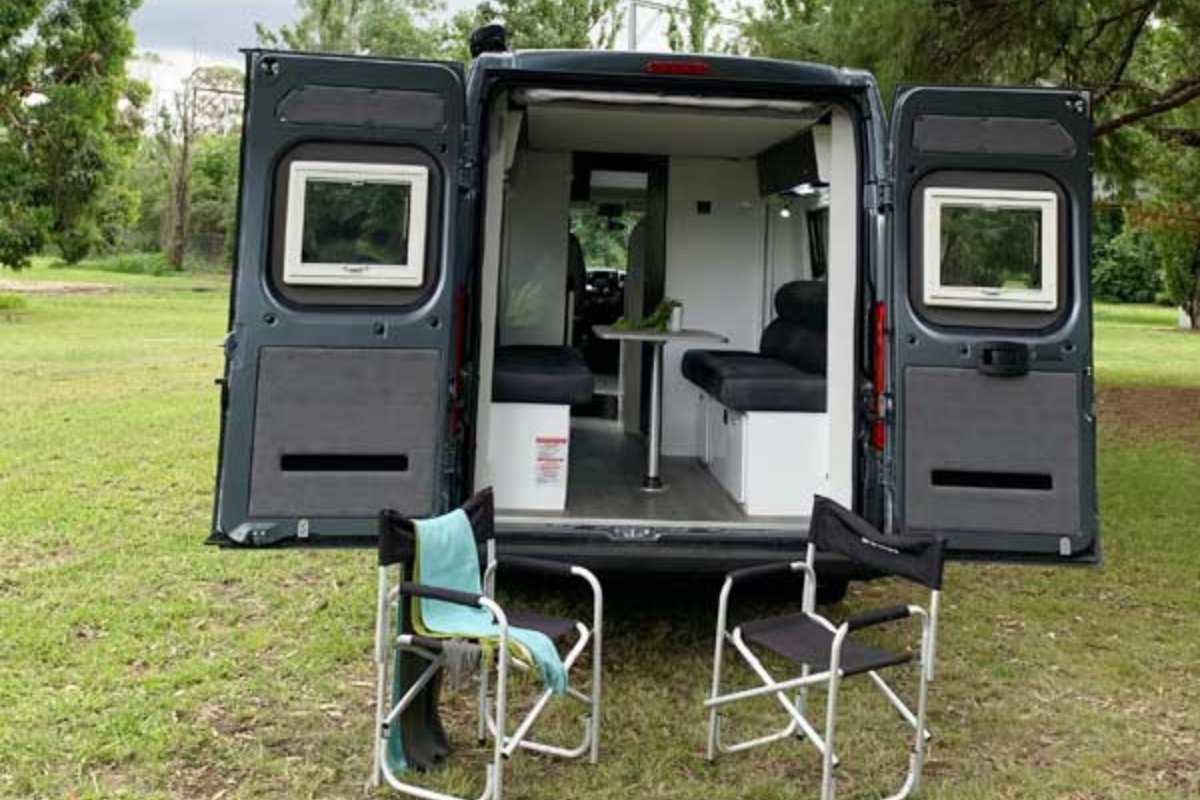 Mr Falconer remarked "Another wonderful feature of the Avida Escape campervan is being self-contained and being able to stop wherever you find a perfect location, fold back the huge rear doors to take in the view or sit back and watch your favourite show on the smart TV.  Can you imagine camping by the beach and going to bed with the doors wide open letting in the ocean breeze!"
An ingenious design feature allows you to take the table from the dinette and clip it onto the exterior to enable you to eat your meals outside under the comfort of your wind out awning.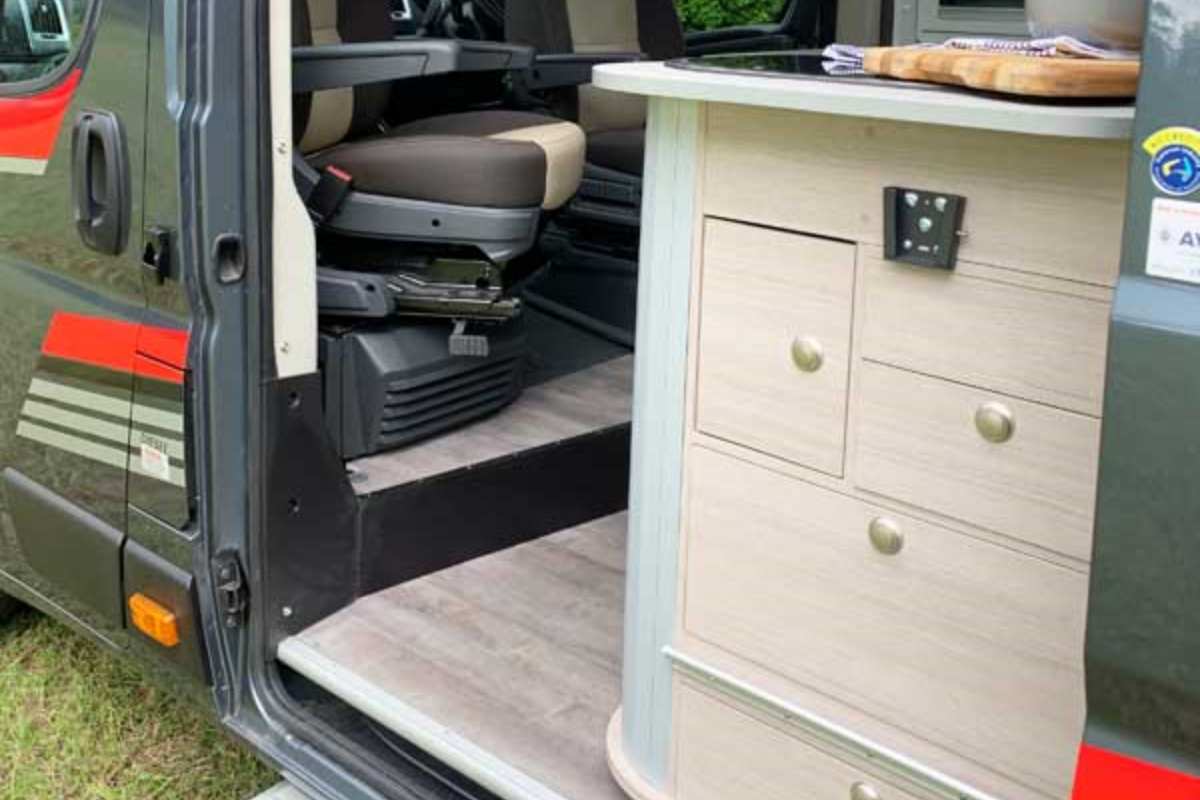 The Avida Escape has an eye-catching blue-grey exterior with 13 different decal combinations to choose from to make your campervan exclusive to you. Built on Italy's largest automobile chassis the Fiat Ducato with 160 horsepower, 4-cylinder turbo diesel, automatic transmission and amazing 130 kilowatts of power it will get you to your destination with ease.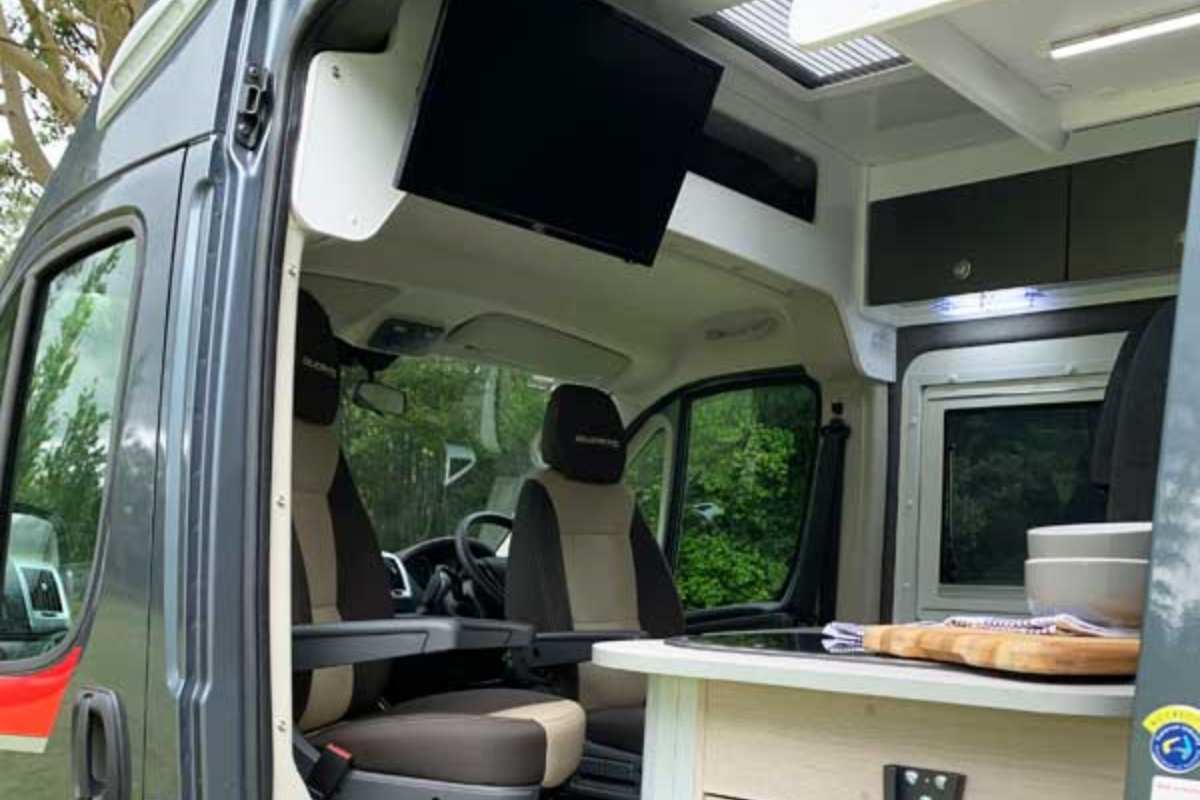 Compact, yet surprisingly there is plenty of storage under the rear dinette seats, wardrobe or modern contemporary overhead cupboards which allows you to take what you would like with you on your journey.
Every new Avida has a 3-year factory-backed warranty and 2-year emergency roadside assistance.