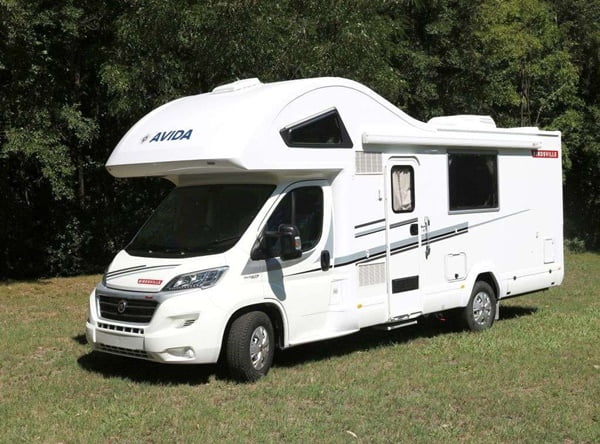 Avida have been manufacturing motorhomes in Australia since 1965 and throughout the years the Avida Birdsville range has had many popular layouts. Now available with 4 layouts including the popular large slide out models and the recently launched B7434 and C7436 models.
The new 2017 Birdsville models offer sleeping for 2 to 6 people and is available in a B-type with storage over cabin or a C-type with bed over cabin. It includes a new aerodynamic front nose cone, stylish rear moulds providing an all new fresh look for the Birdsville range.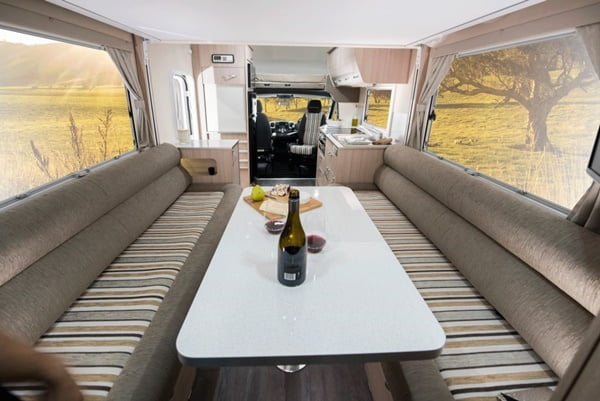 Built on the Fiat Ducato chassis, the Birdsville has an exterior length of 7390mm that can be driven with a standard car licence. The Birdsville includes a long list of standard features like the full rear ensuite, a fully equipped gourmet kitchen, large 2 door AES fridge and roof mounted air conditioning.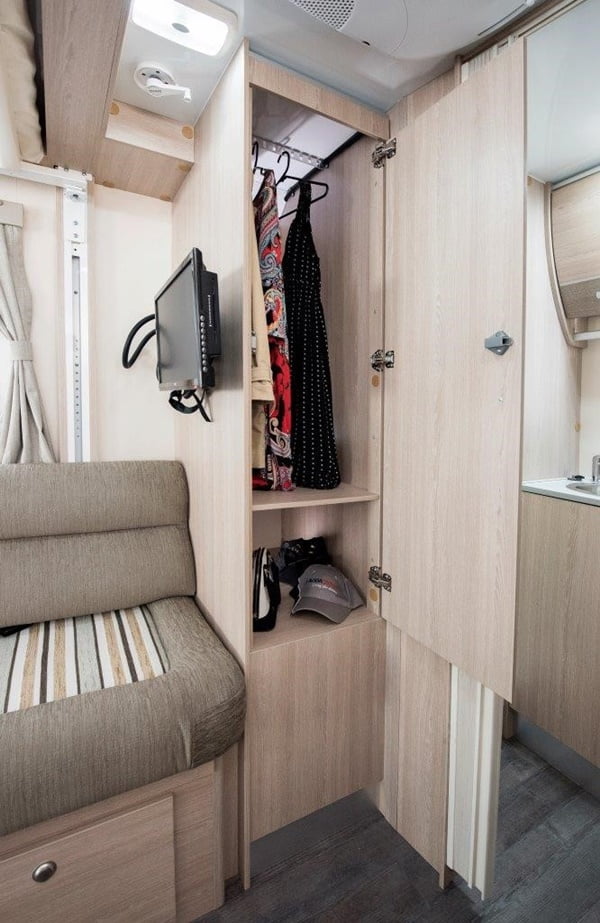 The B7434 and C7436 models offer a comfortable night's sleep with the choice of single lounges, single beds or choose the optional electric roll down bed which is operated with the push of a button and there is also the large bed over the cab in the C-type model.
There is also a new range of 2017 interior colours which allows you to personalise the Birdsville with a choice of flooring, splashbacks, benchtops, fabric collections and a huge range of external colour matched exclusive decal collections.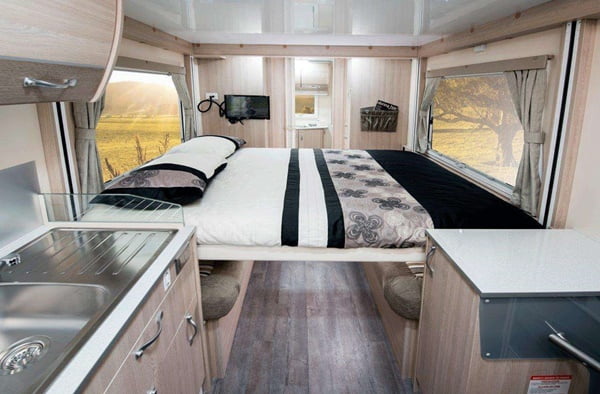 Avida's Sales and Marketing Manager Billy Falconer said, "The 2017 Avida Birdsville models added to the already popular range and the fact it caters to a huge range of customers with the different sleeping options for 2 to 6 people make it a winner".
When viewing the Birdsville, it's easy to see that the long list of standard features continues with items like the TV with DVD player, an extendable bench top, an electric entry step, a wind out awning, plus 2 x 4kg gas bottles, 124 litre freshwater and 124 litre grey water tanks.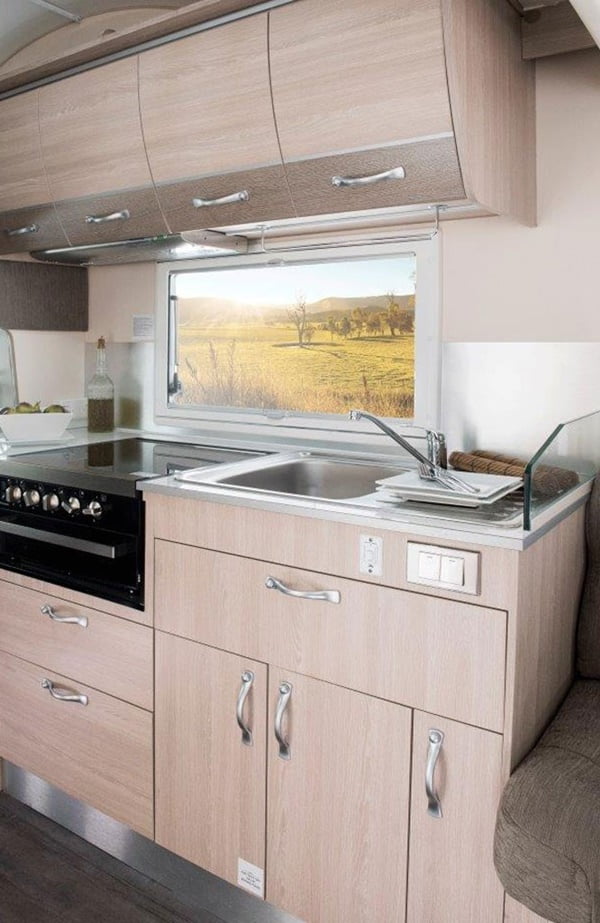 What is not readily apparent with the Avida Birdsville motorhome is the hours of engineering and design expertise that is put into all Avida products, the superior construction techniques and the premium quality materials used create the strongest motorhome with the thickest superlight sandwich panel construction and a roof panel strength strong enough to walk on.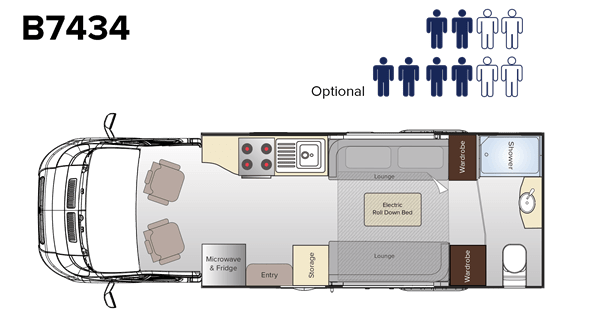 Specifications of the B7434 Birdsville motorhome.
| | |
| --- | --- |
| Model | B74 Series |
| Fiat Ducato 150hp | |
| Fiat Ducato 180hp | |
| Exterior Length | 7390mm |
| Exterior Width | 2320mm |
| Exterior Height | 3085mm |
| Wheel Base | 4035mm |
| Interior Height | 1973mm |
| Fresh Water Capacity | 124ltr |
| Grey Water Capacity | 124ltr |
| Black Water Capacity | 17ltr |
| Hot Water Capacity | 14ltr |
| LP Gas | 2 x 4kg |
= available this floorplan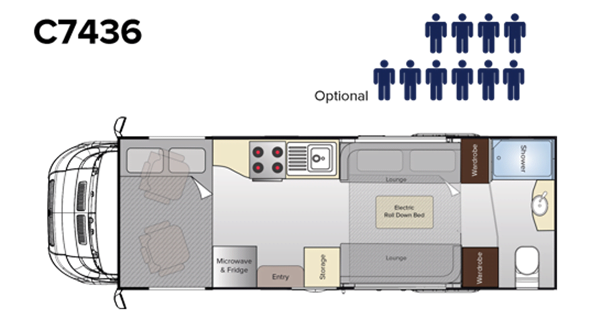 Specifications of the C7436 Birdsville motorhome.
| | |
| --- | --- |
| Model | C74 Series |
| Fiat Ducato 150hp | |
| Fiat Ducato 180hp | |
| Exterior Length | 7390mm |
| Exterior Width | 2320mm |
| Exterior Height | 3125mm |
| Wheel Base | 4035mm |
| Interior Height | 1973mm |
| Fresh Water Capacity | 124ltr |
| Grey Water Capacity | 124ltr |
| Black Water Capacity | 17ltr |
| Hot Water Capacity | 14ltr |
| LP Gas | 2 x 4kg |