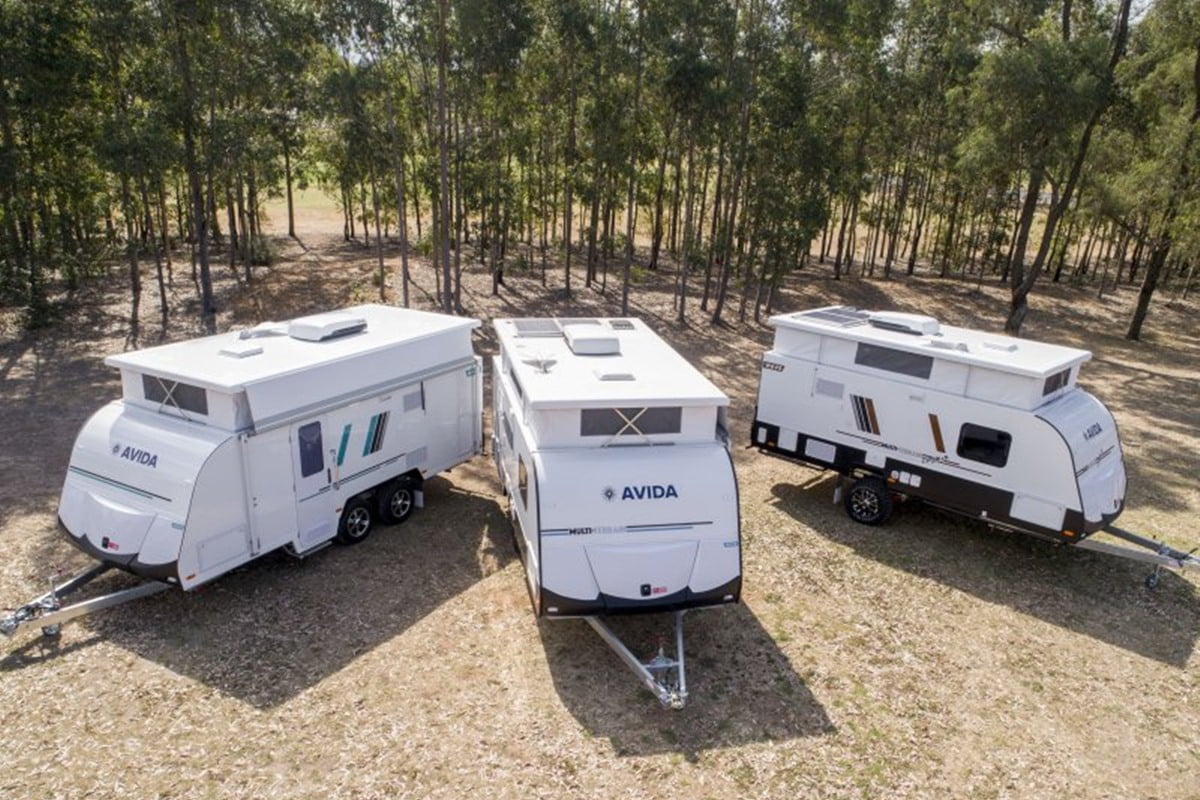 Avida Wave Pop-Top – Beyond the cluttered highways and the scattering of houses there lay toasted bare hills, far-off mountains, tranquil rainforests and lapping beaches waiting to be unearthed by the adventurer. The pull of a slower parallel road is calling, far from the speeding cars and the hustle and bustle, where sometimes in the Wave of change you will find your true direction.
If you are looking for something that is low profile, light weight and modern in design, then look no further than the electric roof raising Avida Wave Pop-Top. The Wave illustrated a new concept for Avida. Available in Tourer, Multi-Terrain or Explorer models, the Wave will have you discovering new ways to travel, turning a long day's journey into a starry night.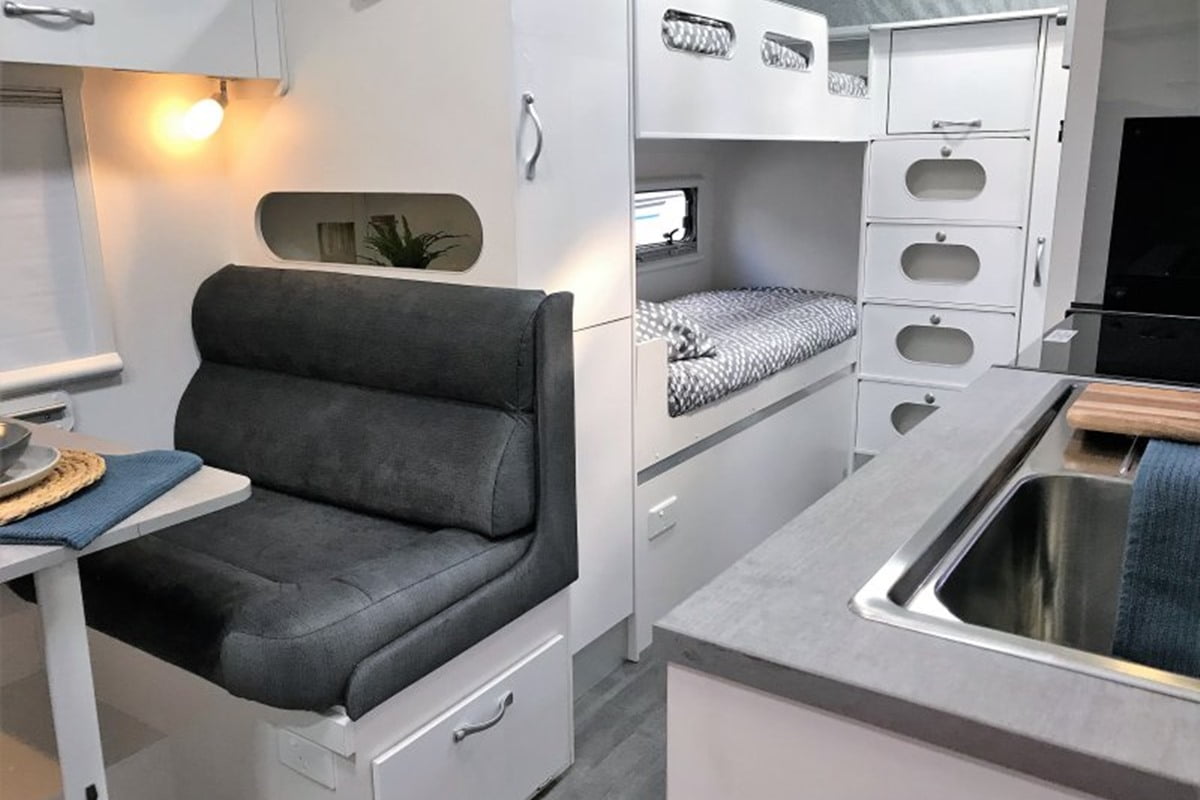 With its popular compact design, it's easy to see why people prefer the Avida Wave over its competitors. It is made with the most advanced technology in the industry, with its super light-weight unique sandwich panel construction, and thermal and acoustic qualities. With the addition of its easy towing capabilities, that offer the advantage of less wind resistance and better fuel economy, with more suitable tow vehicle options, it will make for a more sustainable driving experience.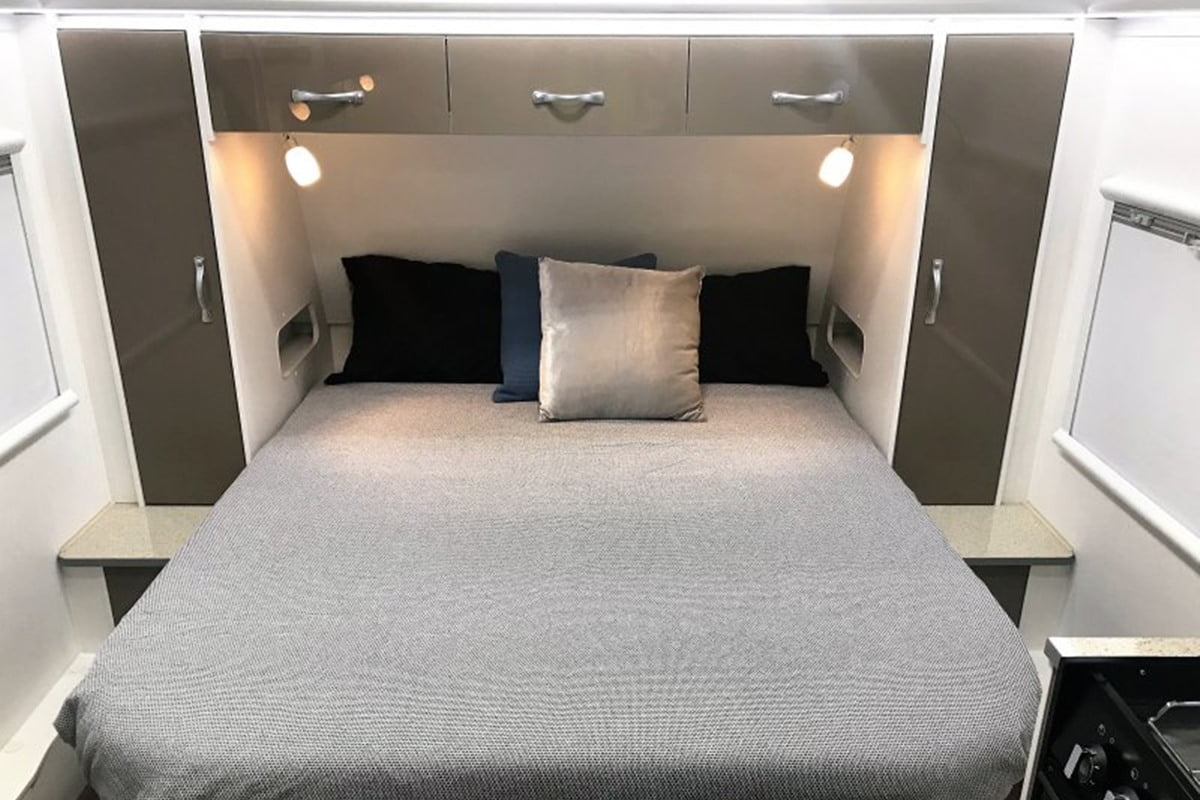 The Avida Wave is the ideal choice if you want to store it under a carport or in your garage when not in use. Its cutting-edge design is all comfort without compromising on style, built on the revolutionary hot dipped galvanised chassis, its built stronger to withstand greater stresses and the sometimes-harsh Australian conditions, with independent suspension, increased ground clearance and coil springs The Wave will have you burning up the dusty track in no time.  It can comfortably sleep 2-7 people, depending on the model you choose, and has been designed with every inch of space carefully thought-out. Your purpose will determine which upgrade pack you choose and which one of the three family friendly layouts you favour.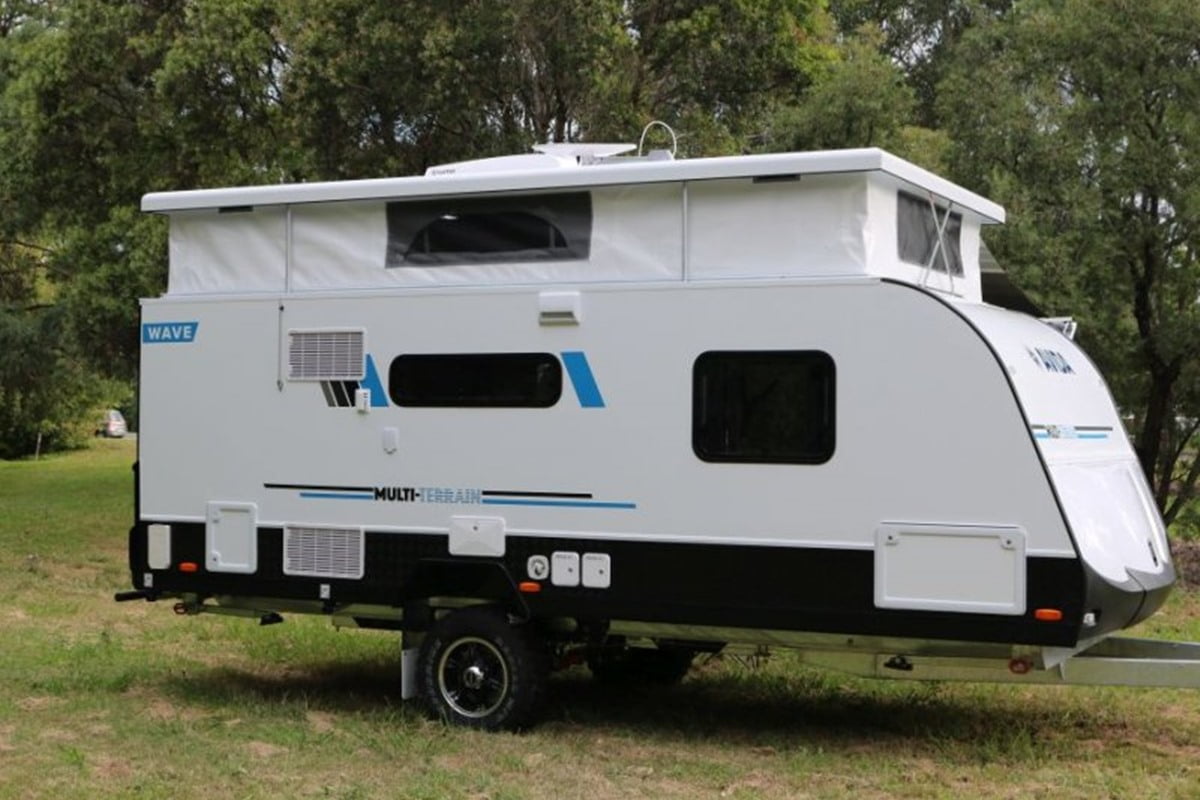 Avida's Sales and Marketing manager, Billy Falconer remarked, "These packs provide additional features for rougher roads, such as alloy wheels with off-road tyres, checker plate side wall stone protection and a higher ground clearance,"
It's true when they say that the best things come in small packages. The Avida Wave is contemporary and appropriately proportioned. The power assisted roof expands to a comfortable internal height of 2.13m at a touch of a button. Other distinctive features of the Wave include a stylish moulded front with a hard wall bathroom divider and aluminium framed shower door, integrated exterior LED's for atmospheric lighting and a "best in class" roof air conditioner.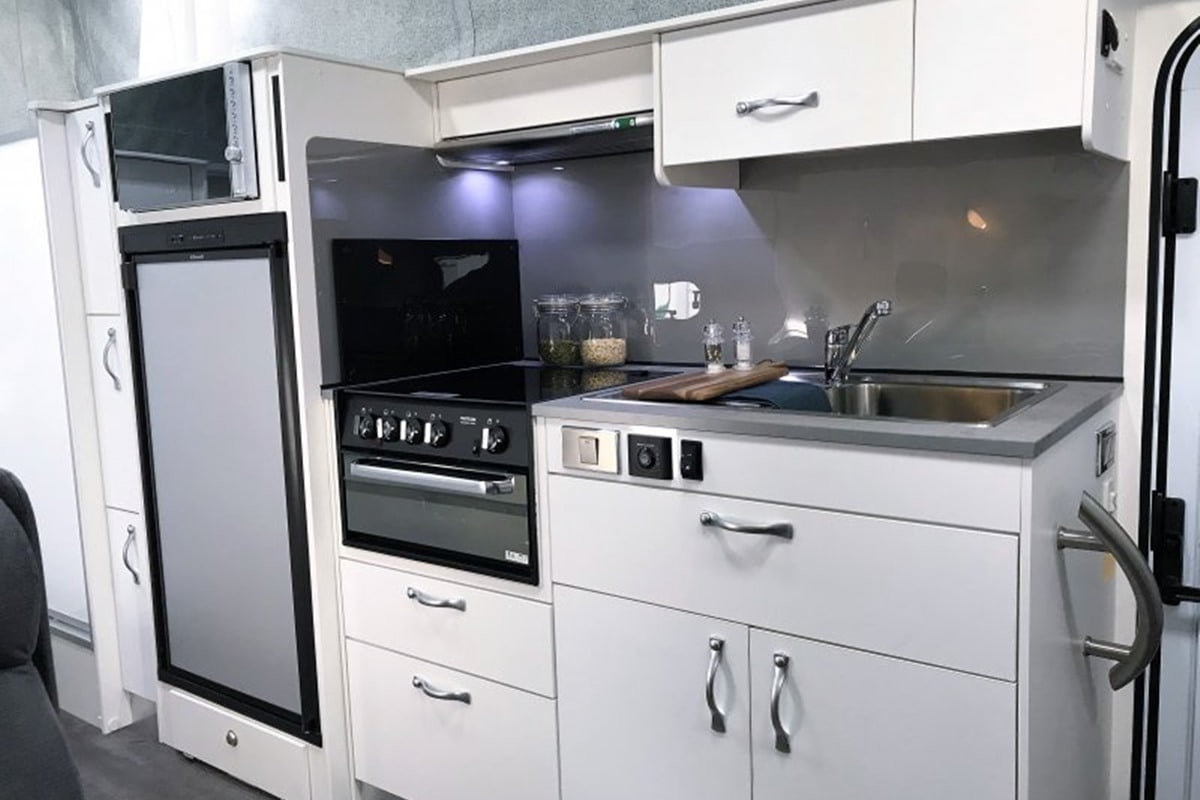 Mr Falconer said "The Avida electric pop-top range has been a long time in development as we wanted to produce something a little different and to make sure it had that 'Avida wow'".
The Avida Wave has cosy and warm neutral hues that create an inviting interior space, providing flexibility for you to personalise with layers of other neutral shades or by adding a splash of your favourite colour.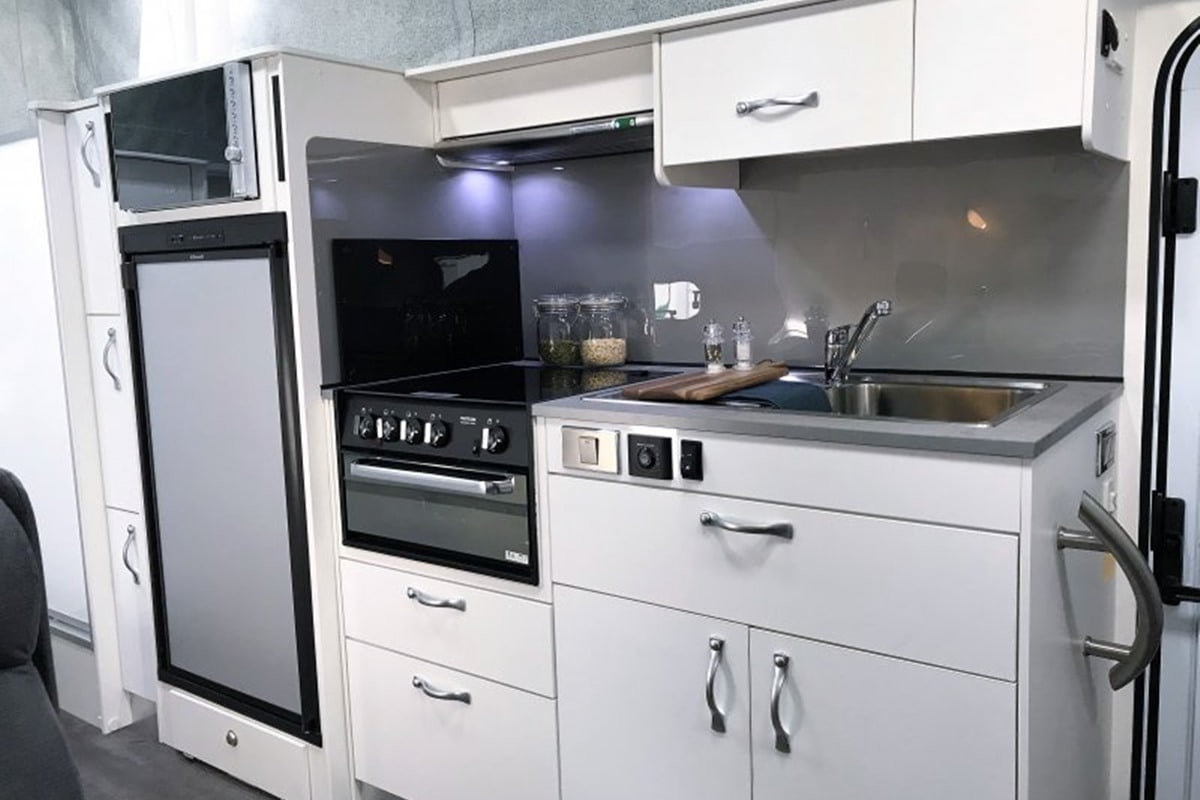 The kitchen, well specified and workable with contemporary cupboards, clever storage and deep pot drawers, it is augmented with the dinette seating area. It includes a four-burner cooktop with grill, a hinged glass lid for extra bench space, microwave, 150L fridge and stainless-steel sink with drainer. With the option of a slide-out external BBQ, it makes for living it large in a small space.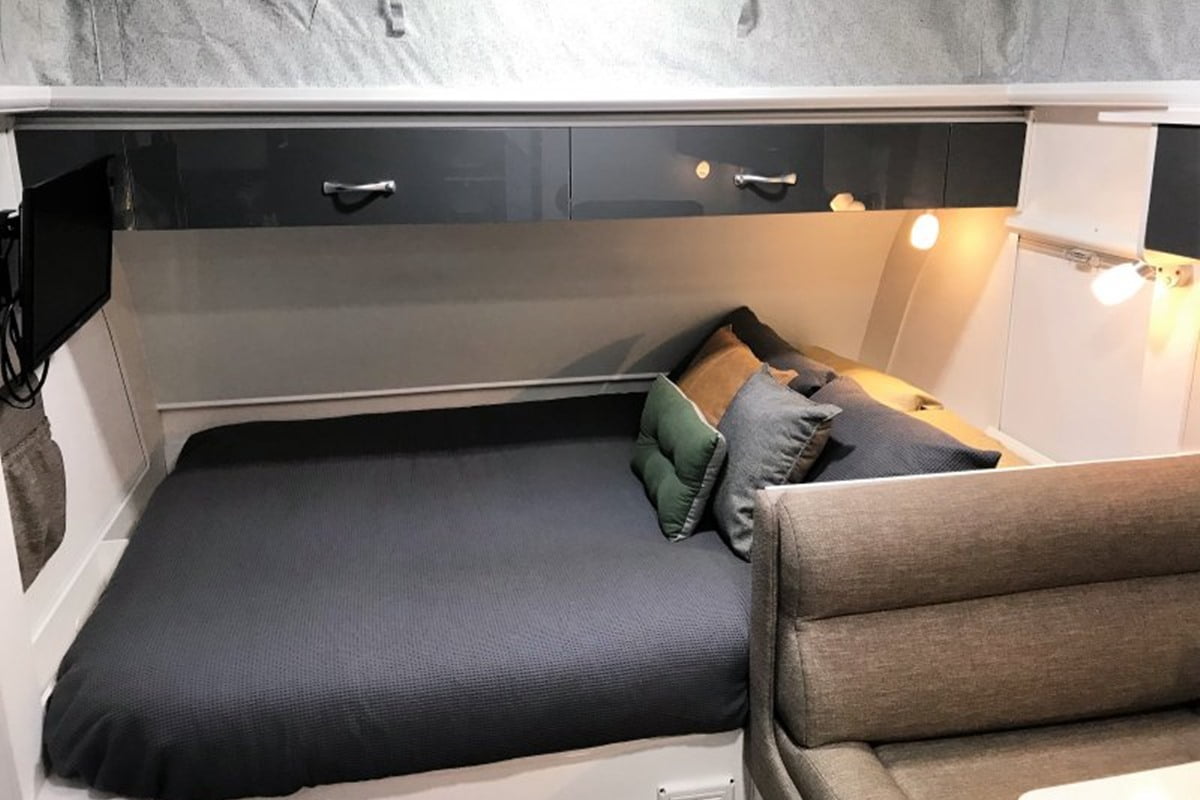 The Avida Wave has a neat and clean appearance, a build quality second to none and offers an immediate comfort. Avida has really thought of everything, from a memory foam mattress with a bed that lifts for extra storage space, concealed television, large internal speakers, USB ports and radio. The Wave also features an electric control panel, on demand hot water, 2 x 120L water tanks, enormous dual pane flush mounted windows with fly screens and block out blinds.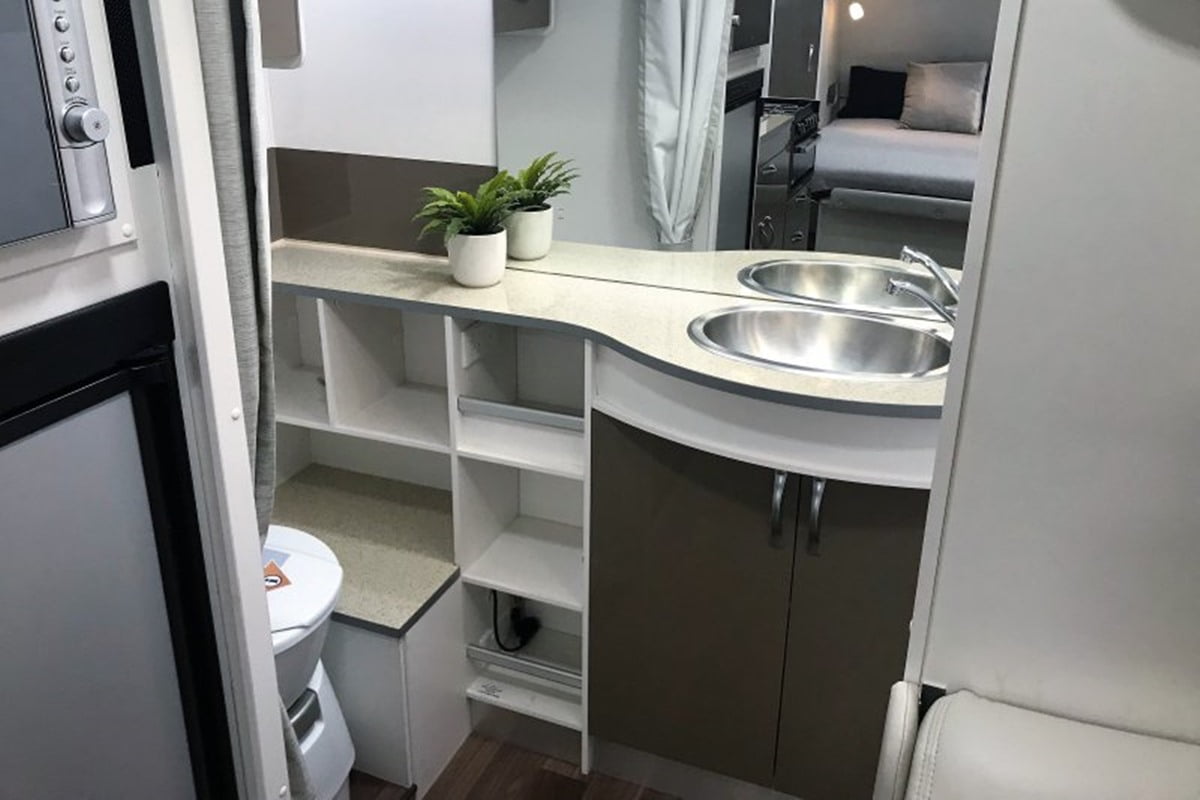 Mr Falconer says, "The Avida Wave is not like the traditionally built, clip in place manual lift pop-tops on the market. Avida has developed an exclusive electric lift mechanism that lifts and lowers the pop top at the touch of a button – no more struggling or sore backs. We have even added a 500mm lift to the interior which is higher compared to others on the market giving you even more space inside." He said.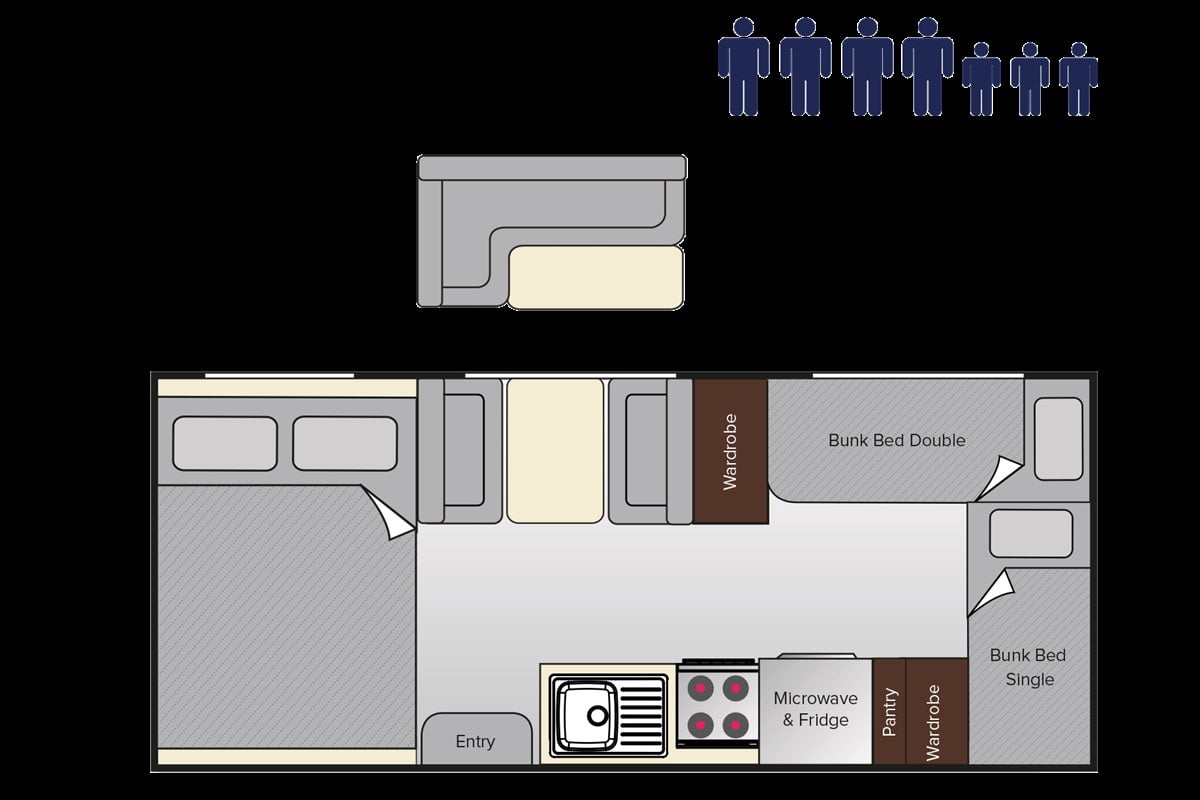 Other quality standard inclusions are the stylish 4-point security front door, premium stone guard protection and quality roll-out awning. With pass through tunnel boot storage, sports alloy wheels and 2 x 4kg gas bottles tucked away neatly  in the boot, this latest Wave will have you walking through the park with an exaggerated stride!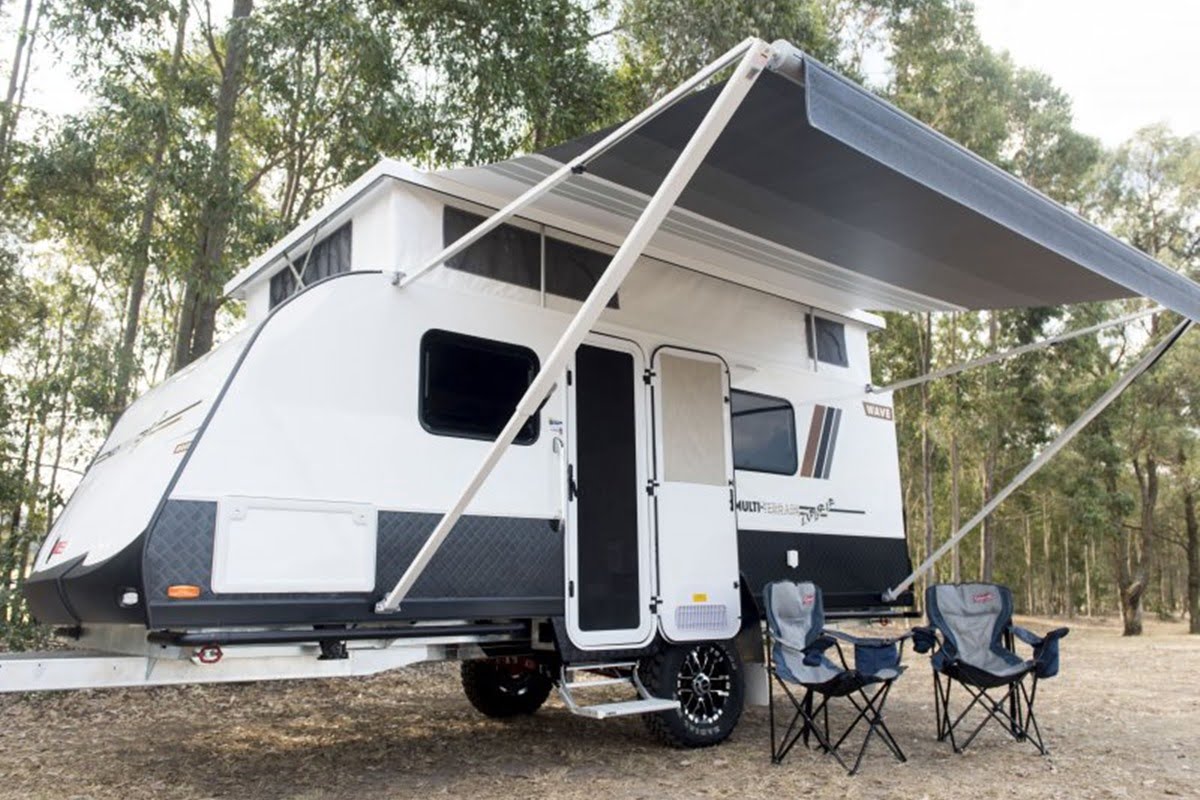 What is not readily apparent is the hours of engineering and design expertise that is put into all Avida products. Superior construction techniques and premium quality materials are used to create the strongest built Caravan in the industry.
Every new Avida has a very important attribute we simply call "peace of mind" with our market leading 3 year or 1-million-kilometre factory backed warranty, 5-year structural guarantee and 2-year emergency roadside assistance. Coupled with our comprehensive nationwide accredited service network, this ensures we are with you all the way.