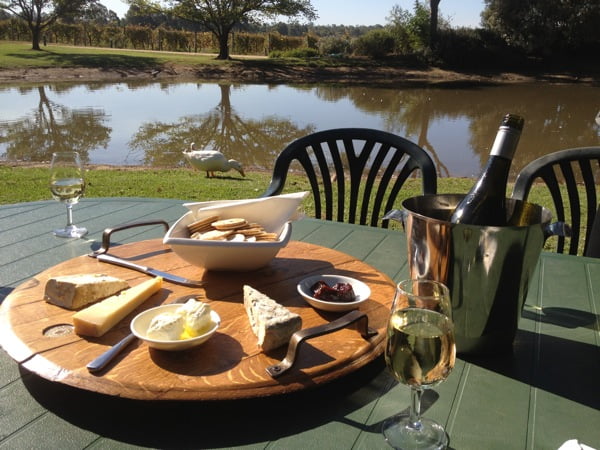 On the shores of the bustling Murray River in Corowa, NSW, is the welcoming family owned Bindaree motel & caravan park.
Located a 3.5 hour drive north east of Melbourne and a 35 minute drive from Albury, Corowa has a population of just over 5,000 people.
This little town has managed to maintain its country charm while being a gateway to the Rutherglen wine region and attracting visitors from all over Australia with the Murray River and its fishing and recreational activities.
When you're travelling around Australia it is always difficult to find a place to stay that is homely, safe for the children or grandkids, provides quality service and is centrally located, however Bindaree has managed to tick all the boxes.
Taken over by Steve & Tania Trembath in August 2011, there certainly has been a large injection of love into the park. Steve and Tania have travelled extensively over Australia for around 10 years and have their own children, twins Maddie and Jordan, who help run the business. With all this experience, the Trembath family certainly know what makes a good caravan park and how to successfully interact with their visitors. Bindaree has a strong focus on family orientated holidays and customer satisfaction.
Steve and Tania always go the extra mile to make their guests feel right at home. In my recent brief stay Tania gave a girls school staying in the motels the ice cream tub out of her own fridge to go along with their apple pies and she also cooked sausage rolls and pies in her oven for a visiting bowling club. With their children enrolled at the local school, Bindaree and its new owners are committed to community development.
Accommodation:
Bindaree offers a wide range of accommodation options to suit everyone's needs and budgets. There are 11 motel rooms, with both one and two bedroom styles available, that contain queen/double beds, single bunks, a fully functional kitchenette, lounge/dining area with TV and private ensuite.
There is even a lovely set of table and chairs on the patio and parking right outside your door. While many people worry about noise travelling in motel style accommodation, at Bindaree each motel is double bricked so noise is never a problem. These rooms are serviced daily and also offer breakfast and newspapers delivered to your door.
If you're looking for something stand alone, Bindaree offers a luxurious spa cabin and a further two standard cabins. These both offer all the facilities of the motels and more!
If camping is more your style there are 12 powered sites with plans to expand in the near future and virtually unlimited unpowered sites spread across 5 acres. To ensure a relaxed camping environment, these sites are unstructured and are along the banks of the billabong nestled amongst the trees.
Bindaree also offers over 80 annual sites for those who wish to create a more permanent holiday destination.
Facilities:
It's not always the location or accommodation that make a caravan park, it can sometimes be the facilities they offer. At Bindaree there are multiple BBQ stations, some that are portable, and they also permit campfires to keep you warm at night! Steve even sets up a fire drum on your campsite and firewood can also be purchased. Of course there are central amenities including clean male & female toilets, a baby room, laundry and clothing line.
For the kids there is an excellent playground, plenty of room to ride the bikes, large grassy areas to play some soccer or cricket, a pool with shallow baby pools on either side, a recreational room with TV and ping pong table and a giant chess and checkers board.
The kiosk is stocked with plenty of lollies, slushies, ice creams and milkshakes for the kids but it also offers the daily papers, bread, milk, marshmallows for the fire and all the essentials. The motel rooms also offer cooked and continental breakfast. To ensure a family friendly environment, pets are not permitted.
A crucial factor in deciding to run Bindaree was the fact it was right on the Murray River, one of Australia's best fishing spots. Steve is a keen fisherman who knows what he is talking about. He is frequently featured on iFish and his team placed 1st in this year's Barramundi Fishing Tournament. So it is only fitting that Bindaree has its own private boat ramp and fishing & tackle shop. Steve sells everything from lures, bait, yabbie nets and even rods. For those who don't have their own gear, why not hire some from the shop. Steve is always on hand to give the best advice and tips for catching the perfect fish and he even offers fishing orientated packages.
One of the biggest draw cards is the 3 hour limo winery tours that Bindaree offers. With the Rutherglen Winery Region just around the corner, Bindaree takes you on your own tailored tour tasting some of the best wines Australia has to offer in luxury.
Steve and Tania Trembath have big plans for Bindaree Motel & Caravan Park. As I mentioned earlier they plan to expand their powered sites and they also intend to create a decked BBQ area with a concreted chess and checkers board. Every improvement all strives towards encouraging families to visit Bindaree
Why visit Corowa?
If you need some motivation to visit Corowa in the first place, let me give you some! The Rutherglen Wine Region has over 15 famous wineries offering the best wines and local produce. Why not visit All Saints, Pfeiffers, Cofields, St Leonards, Campbells and Valhalla Wineries just to name a few.
The Murray River is home to the famous Murray Cod, Callop, Catfish, European Carp (also known as Yellowbelly), Redfin, Perch and the Murray Crayfish. There is nothing better than catching your own fish and cooking it over the fire.
While in Corowa visit the famous Chocolate and Whisky Factory that was once the old flour mill. Corowa is also close to Rutherglen, Yarrawonga, Wangaratta and Albury so check out the local attractions in these towns too.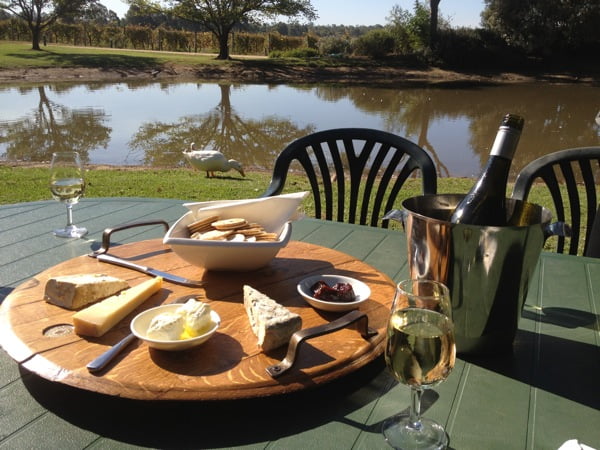 So if you're looking for your next family holiday, check out Bindaree Motel & Caravan Park on the Murray River, Corowa.
For more information visit: http://www.bindareeonthemurray.com/