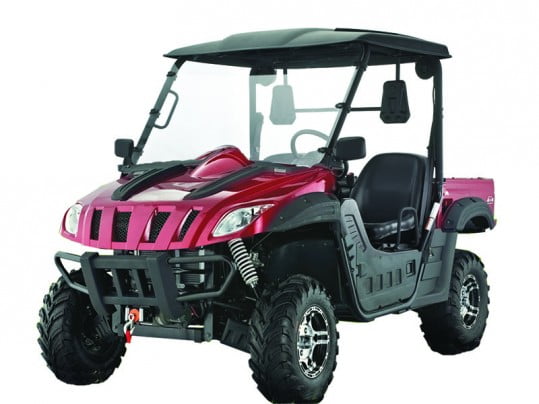 Brumby Equipment is excited about the release of the EFI Series UX7.
Having been tested assessed and approved by Surf Life Saving Australia the UX5 has already proved to be a reliable UTV model. Brumby Equipment UX7 EFI models have been released for 2013. The UX7 EFI Series has incorporated the improvements from customer feedback from the UX5 and continuous Research and development with the Factory. Two years in development the bigger engine and EFI has pushed the Power to 42 Horsepower and 62 Nm of torque.
It also has previous improvements such as changes to the Chassis to strengthen the front of the Chassis where the winch is fitted, The engine has Electric Fuel Injection larger Engine and some improvements to the CVT system, Warnings for Engine cut off, the engine can be started by depressing the brake instead of having to be neutral. The engine cover now has a inspection tab to make it easier to check oil levels daily.
The Guards now are fitted standard with flares to reduce sand and mud from being ejected by the tyres. The headrest has been moved back to accommodate the wearing of hat or helmet comfortably, the bonnet has some additional covers.
Work has also been done in Australia to soundproofing the engine cover to prepare the units for full covers including a full rigid cover with Air conditioning that should be released later 2013.