In an Australian-first travel initiative, leading over-50s resort developer GemLife is providing its residents with access to a purpose-built fleet of motorhomes to stoke their wanderlust and allow them to explore our spectacular backyard.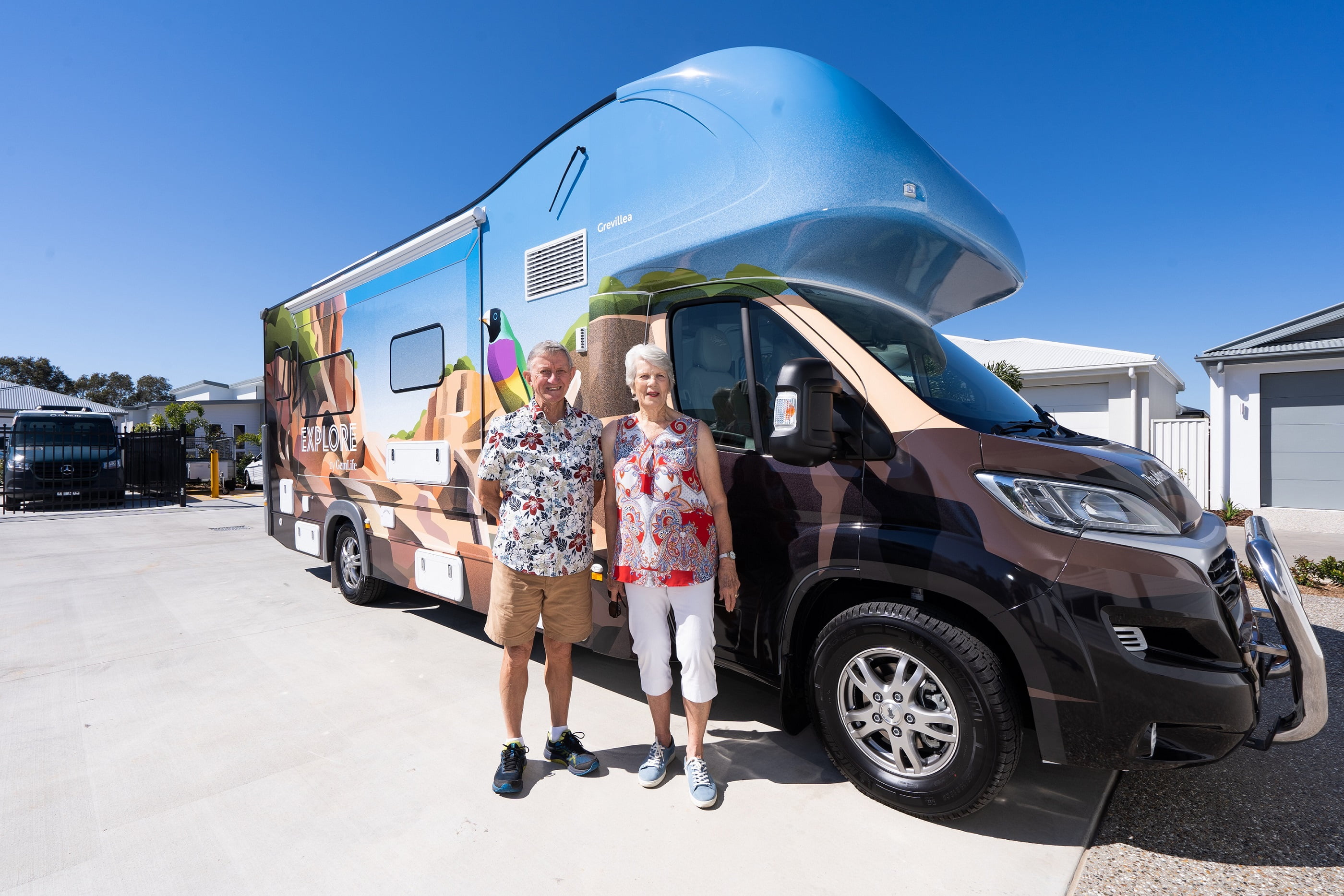 The Explore by GemLife initiative means residents can hit the open road regularly, without the costs associated with owning and storing their own caravan or motorhome, supporting the increasingly active lives of over-50s and their desire for travel.
GemLife is launching five luxury Jayco Conquest DX motorhomes across its south east Queensland and Victorian resorts, with plans to extend its fleet as new communities along the east coast reach completion over the next 24 months.
One motorhome will be based at each resort and is available exclusively for homeowners to hire at just $130-$150 per night, well below the typical market rate, which can be up to triple the cost, and conveniently located for pick-up and drop-off.
GemLife Director and Chief Executive Officer, Adrian Puljich, said the one-of-a-kind initiative recognised the importance of travel for over-50s.
"Travel is a huge passion and big part of the lives of so many of our residents, which sparked the idea for the Australian-first Explore by GemLife initiative," he said.
"A lot of residents own motorhomes or caravans but haven't been on the road as much as they expected, while others like the idea of owning an RV but have hesitated because they're unsure if they will use it enough to justify the cost and ongoing maintenance.
"We devised Explore by GemLife to solve that issue, giving residents the option to sell their existing motorhome if they wish, knowing they'll be able to hit the road when they want and continue to enjoy the lifestyle they desire."
GemLife Pacific Paradise residents Desley and Keith Smith were the first to use one of the motorhomes, spending a week travelling from their home on the Sunshine Coast to Woodgate and Bargara, just north of Bundaberg, in mid-September.
Ms Smith said the couple, who had owned three caravans and travelled around Australia extensively, signed up for the initiative as soon as they heard about it and shortly after moving into GemLife Pacific Paradise earlier this year.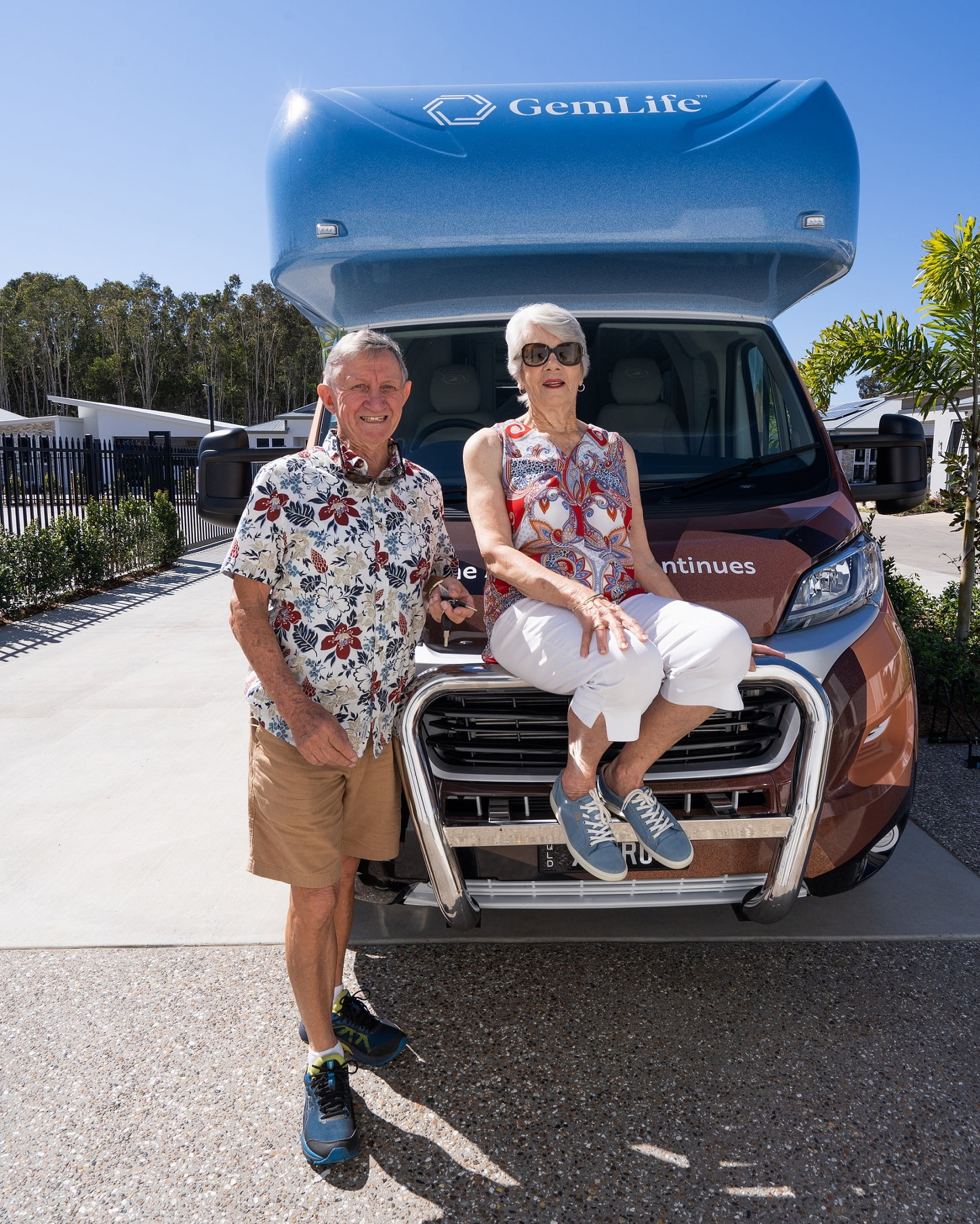 "My husband was like a boy in a toy shop looking at all the ins and outs of the motorhome and we immediately jumped in and said we'd hire it," she said.
"We will certainly use it again. Having had caravans before, we found it so easy to drive and park and it would be wonderful for long haul trips, where the distance between towns is too far to complete in a day and you need to park for the night at a roadside stop.
"Our next trip would be further afield for a longer time, to either central New South Wales and northern Victoria, where we haven't travelled a lot, or to north and west Queensland.
"The motorhome is very comfortable and such a big asset for residents. If we had a motorhome or caravan now, I'm positive we would sell it. Being able to use this once or twice a year is all the caravanning we need and I know a lot of others would feel the same."
Each of the motorhomes features a commissioned illustration by in-demand international artist Owen Gatley promoting an iconic Australian destination, including the Great Ocean Road, Daintree Rainforest, Glass House Mountains and Nitmiluk National Park.
Inside, the Jayco Conquest DX motorhomes offer a spacious living layout with an electric slide-out for extra room, a double bed, full ensuite bathroom with separate shower, a functional kitchen with gas cooktop, grill, oven and microwave and a washing machine.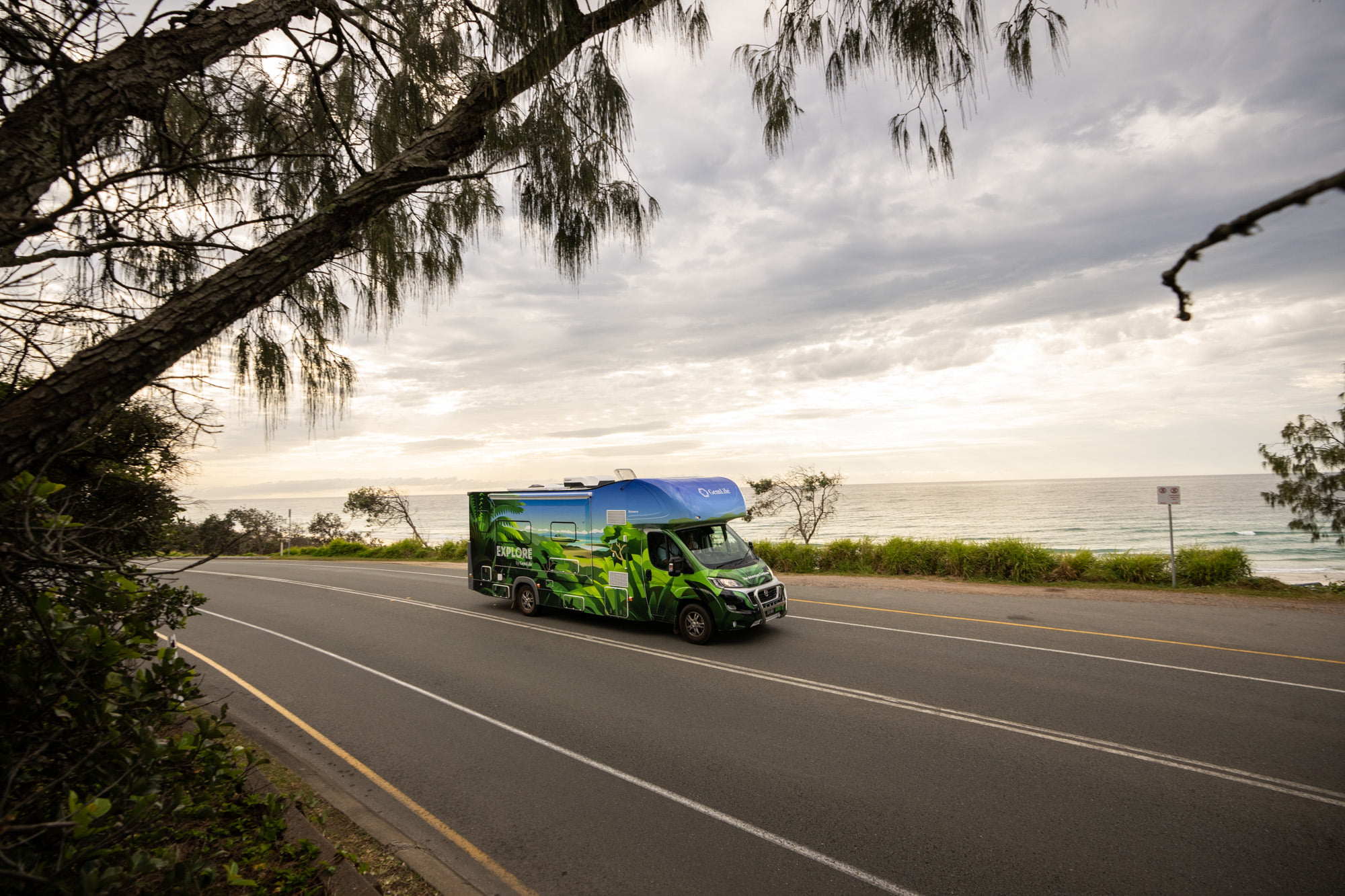 Mr Puljich said, for additional comfort and luxury, GemLife also included a suite of upgrades such as premium leather seats, water filter, barbeque and solar panels.
"We want to make the experience as enjoyable as possible for our residents, with an electric awning for alfresco dining and entertaining, retractable picnic bench and premium entertainment system with outdoor speakers to listen to music," he said.
"We know over-50s are healthier and more active than ever and this initiative is just another way to add to the fantastic lifestyle on offer in our resorts, including facilities such as country clubs, summer houses and off-leash dog parks."
GemLife has two resorts on the Sunshine Coast – Maroochy Quays and Pacific Paradise – along with a resort at Bribie Island, Highfields near Toowoomba and Woodend in Victoria. A further five resorts are currently being developed, with more in the pipeline, across Queensland, New South Wales and Victoria