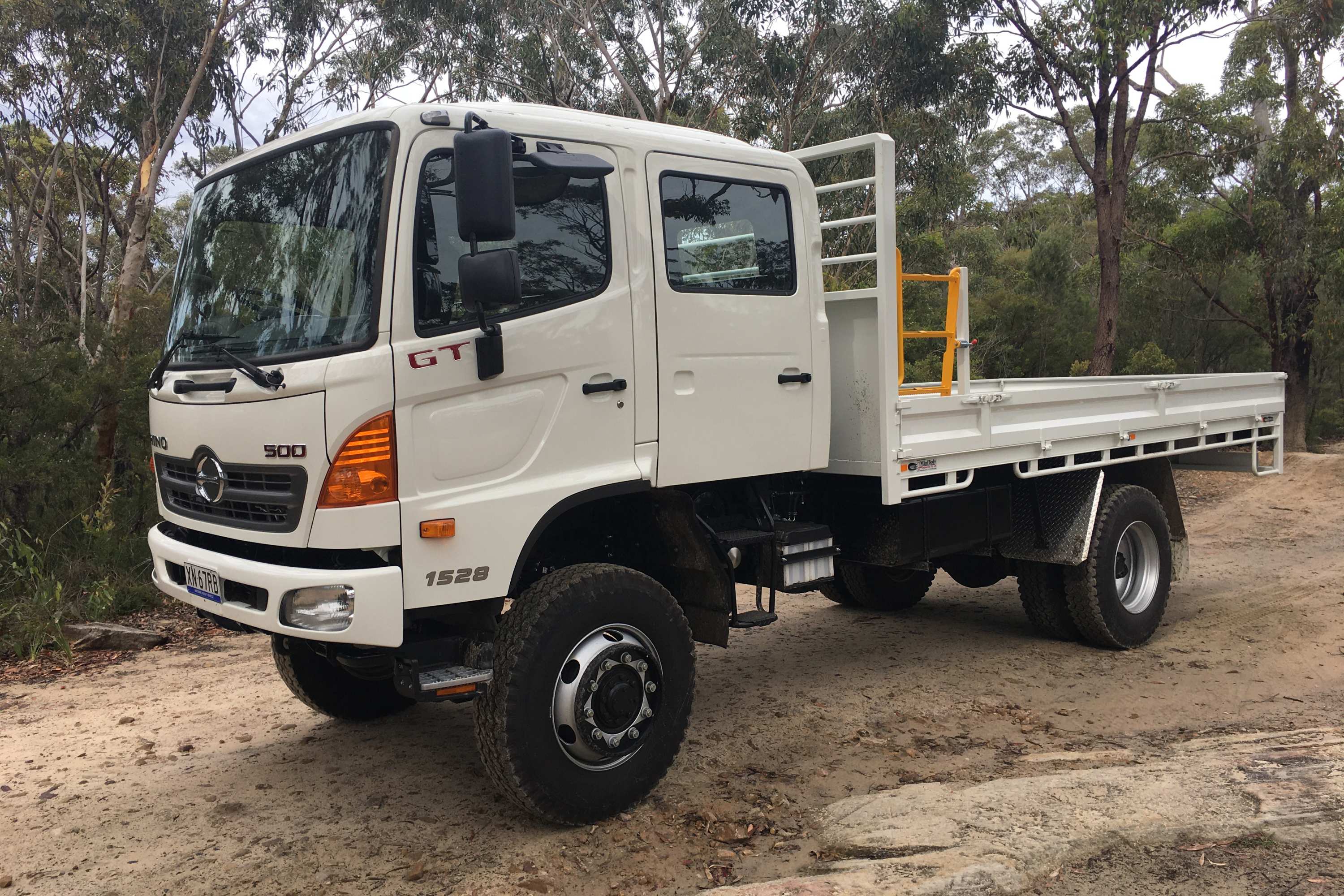 In the world of medium size trucks the HINO 500 GT 4X4 Crew Cab holds a strong position for versatility, practicality and reliability. It's a 4X4 on steroids.
I had the opportunity to take one for a test recently and managed to actually take it off road to a favourite track where we often take the 4X4 Utes.
The results were quite surprising.
But first lets have a look at the 500 GT 4X4 in a little detail.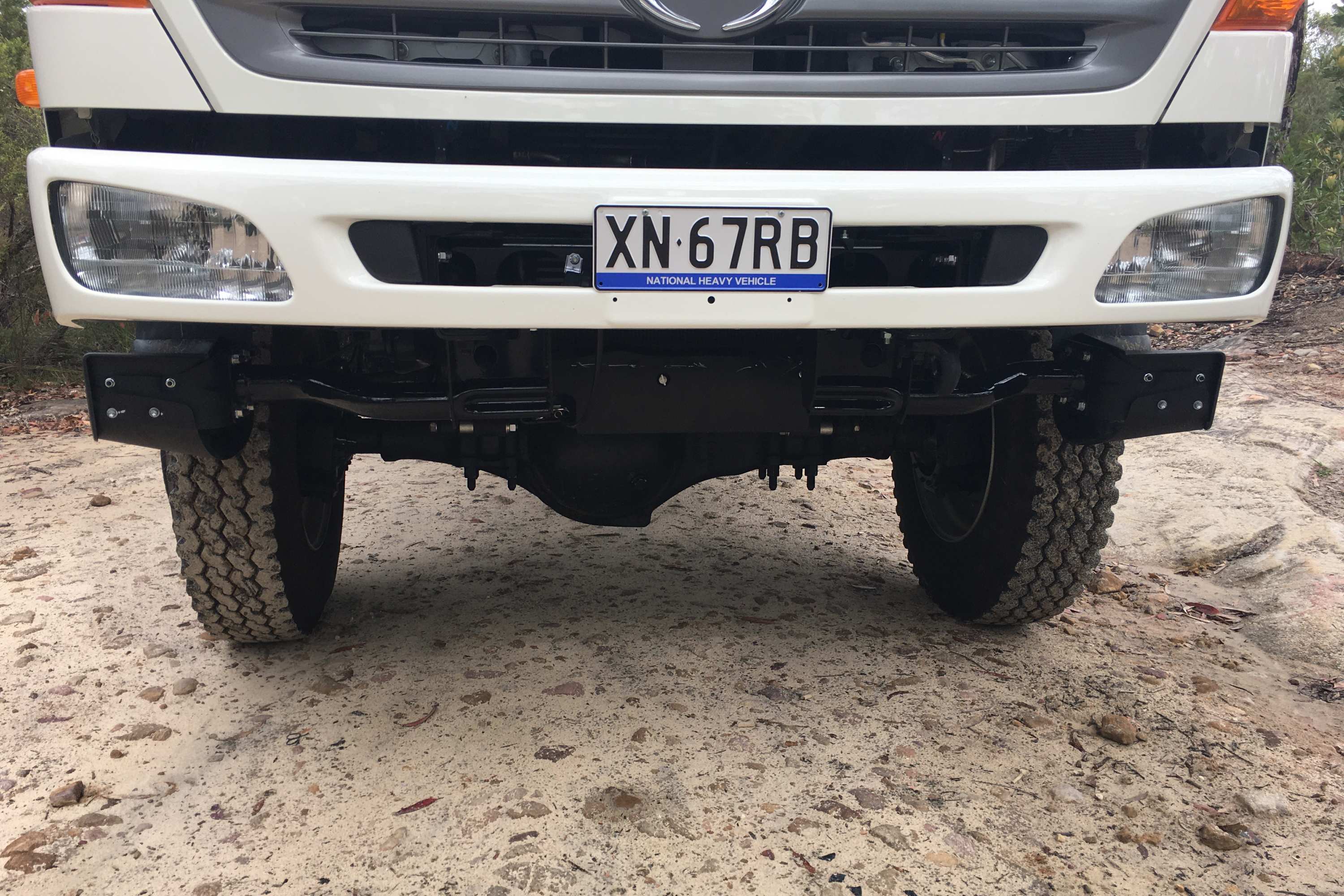 HINO 500 1528 4X4 GT Crew Cab External
First thing I noticed was just how tall it was. It was a real climb up into the driver's seat. Yet despite its size it only looks big when you're next to it, otherwise the proportions seem to shrink its footprint in looks, which is a good thing.
The version I had was the Crew cab with a drop side tray on the rear and a handy set of steps to access the tray. The truck was empty and I had no opportunity to load it for the test, hopefully another time.
I guess it's hard to make something big like a truck look good. Scania manage to do it well. The HINO 500 GT is appealing. It's not beautiful yet more stylish than some. I actually liked it.
It sits on single front and dual rear tyres. Wheel is 10-Stud disc wheel (ISO type) PCD 335mm, rim size is  7.50" x 22.5" Offset 162mm and tyres are 11R22.5–144 /142.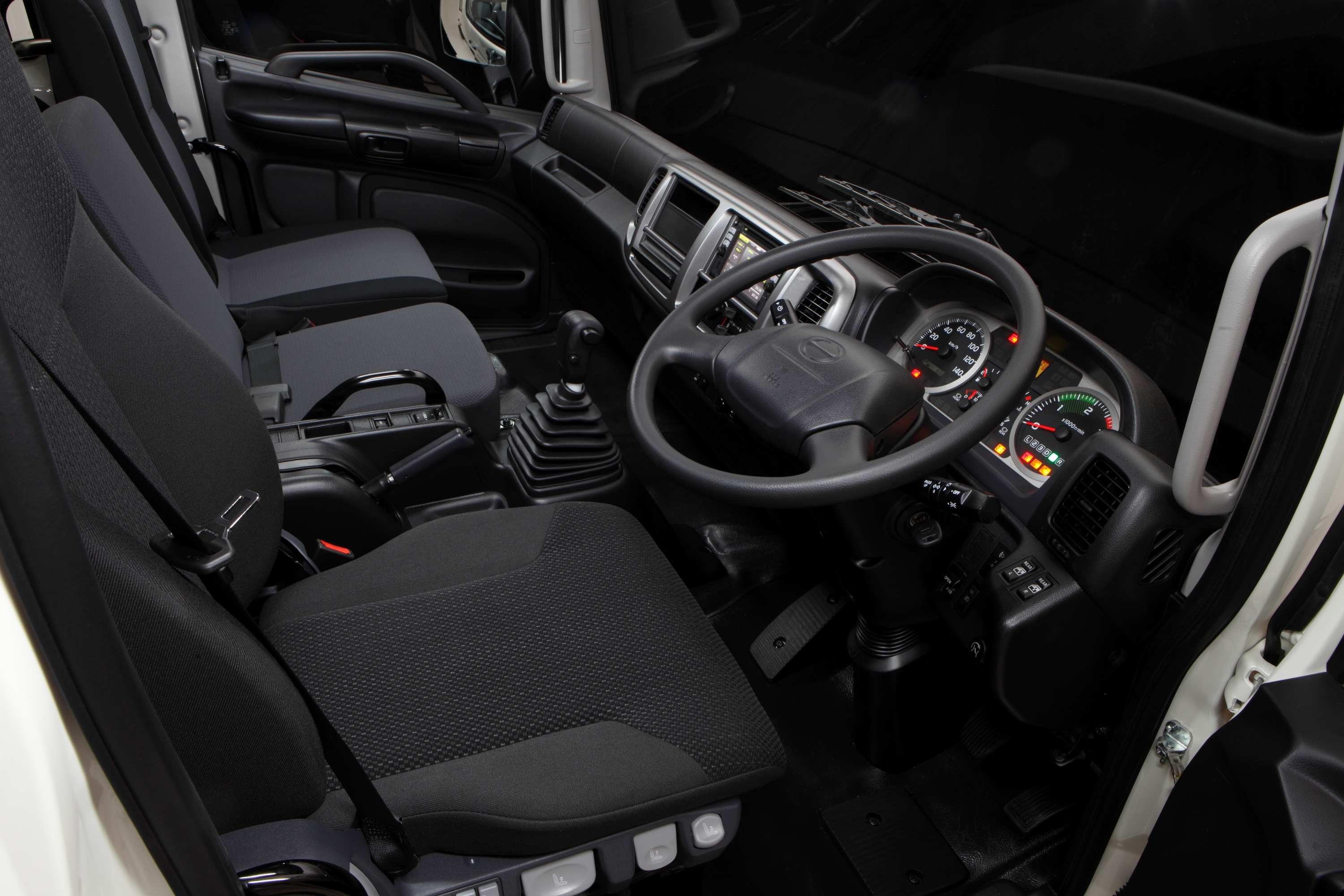 HINO 500 1528 4X4 GT Crew Cab Internal
It's a long climb up into the cab of the 500 series. Once placed in the multi adjustable suspension driver seat everything is pretty comfortable. I'm a little tall and bigger than the average bear so I struggled a touch for knee room and the relationship between the seat and accelerator meant that my foot sat at a slightly awkward angle. An issue that doesn't affect 95% of the population.
In front of the driver is a well laid out instrument binnacle with two large outer dials, four smaller dials and a useful MFD above them. Below this are the   switches for rear diff locks, fog lights and electric windows.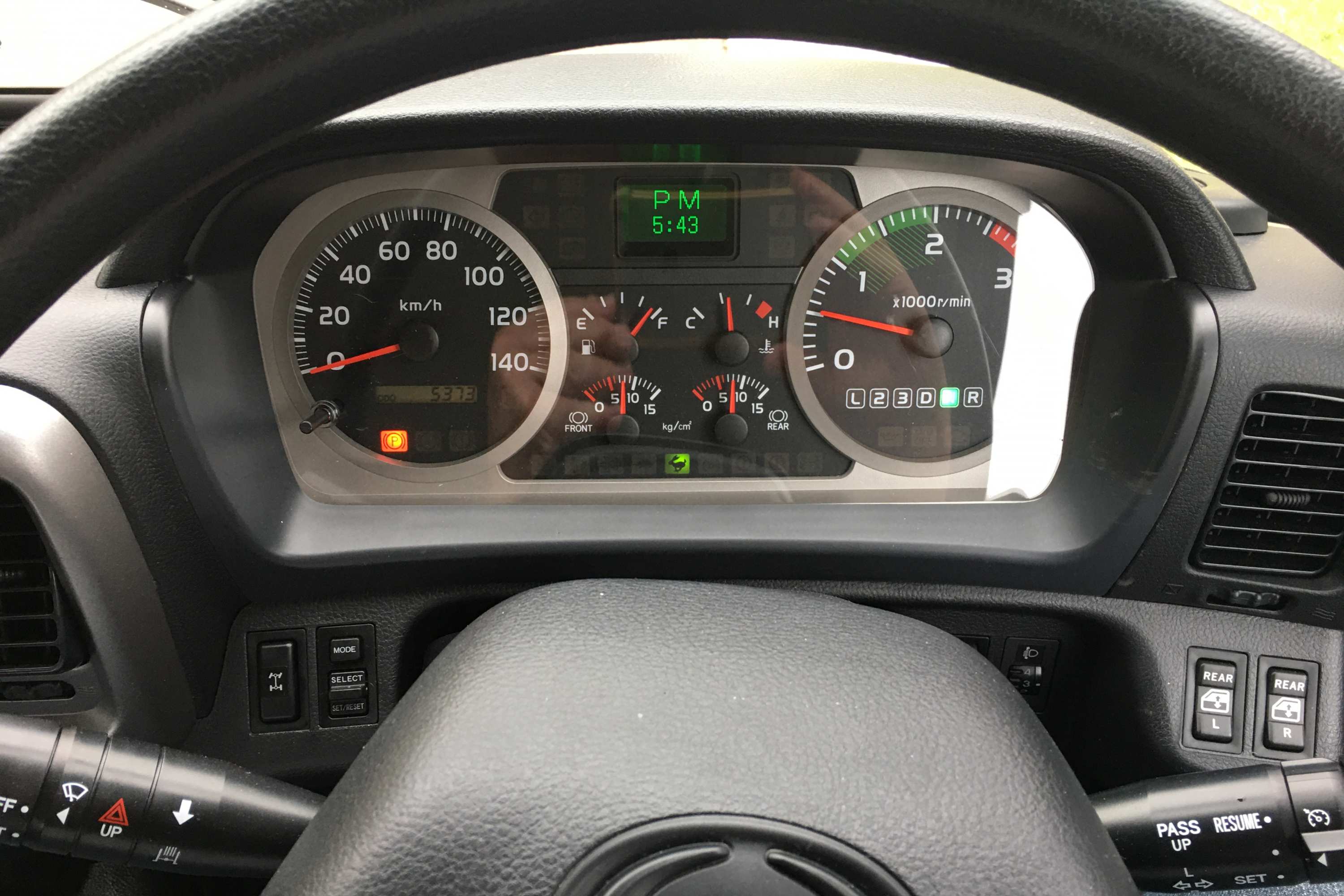 The large steering wheel houses the cruise control, lights, indicator, wiper washer stalk and exhaust brakes. Central stack houses the A/C controls and a 6.5" LCD, HD touch screen display with DAB+AM/ FM radio, AUX input, Bluetooth4.1, Android 6.0 CANBUS connected & Wi-Fi enabled
Screen resolution is ok, connectivity could be better as could the user interface. Bear in mind I'm coming from the perspective of normal vehicles. The technology is there, it's just that buyers haven't demanded the advanced functionality yet.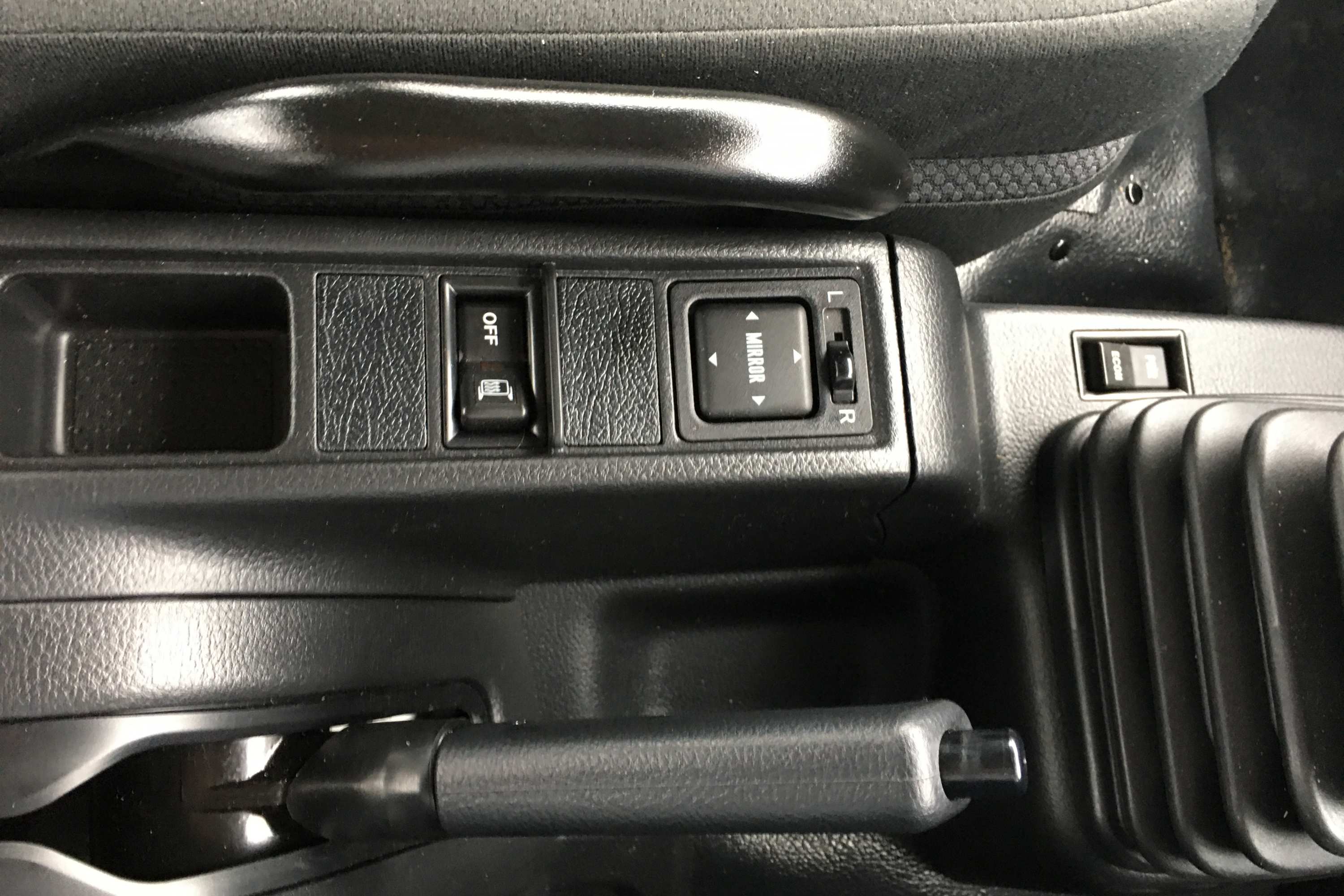 Inside there is plenty of storage areas, large pockets in the doors and glove box and overhead bins.
Seating is for three or seven. In the case where the vehicle is converted to a 4X4 motorhome, seats are almost always replaced and unless there is a specific reason for the rear seats usually the front ones are only used.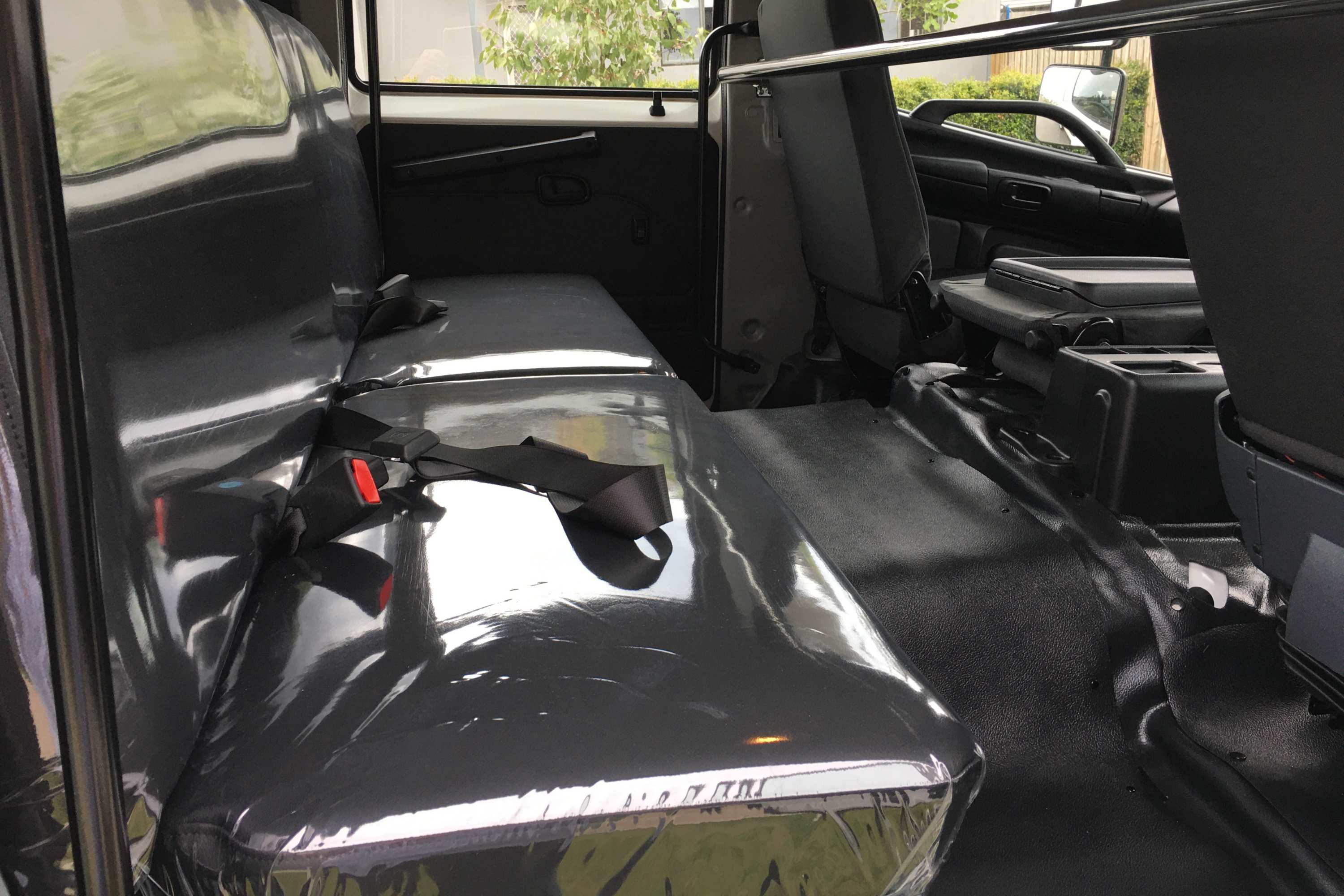 However the rear seats are as you would expect, utilitarian and plain.
I would suspect that any coach builder would do quite a bit of work inside to make it more luxurious.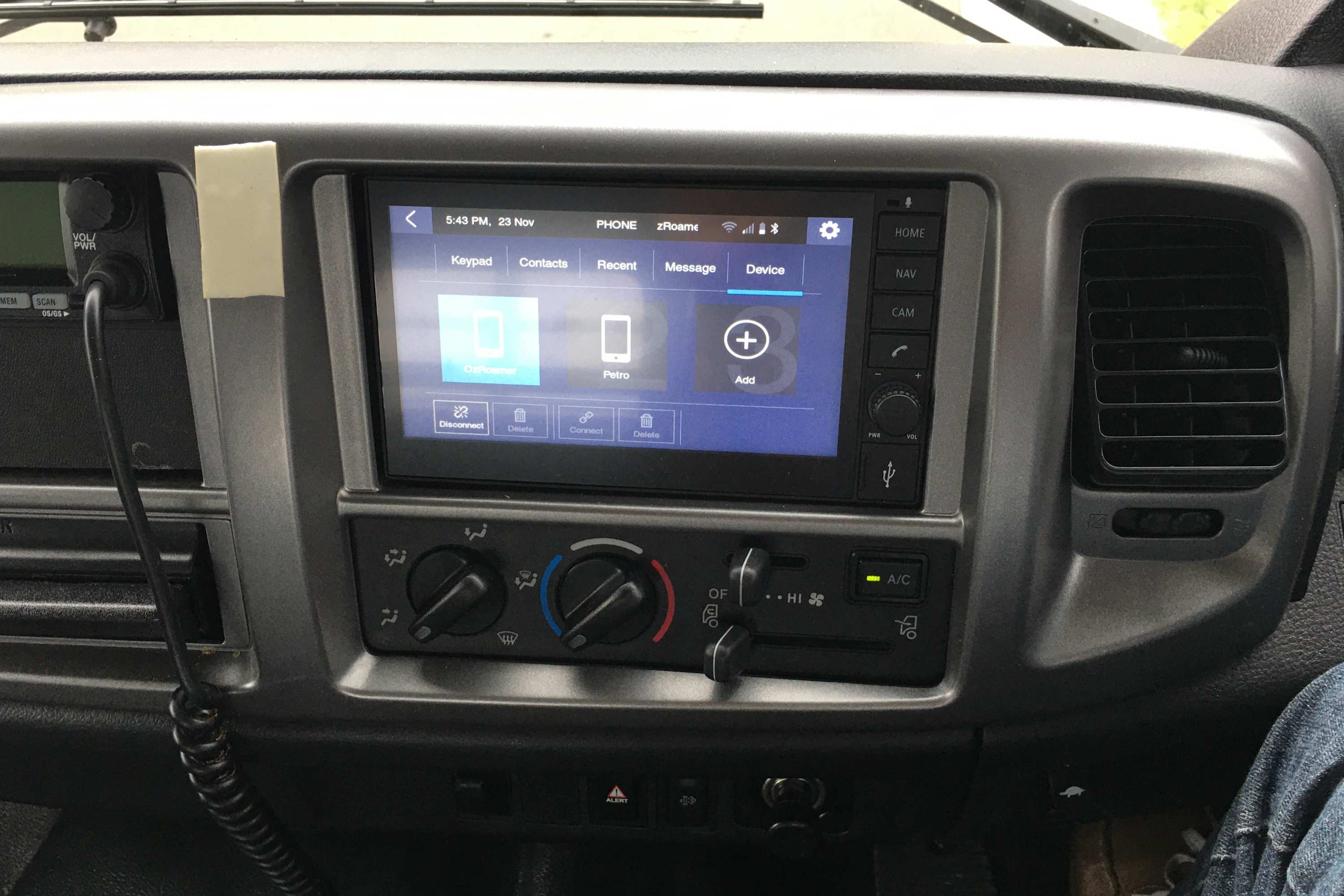 HINO 500 1528 GT 4X4 Crew Cab Features
As far as this class of truck goes the 500 is well equipped with features such as:
Heat absorbing laminated glass
Central locking,
Power windows,
Cruise control, cup holders,
HINO 500 1528 GT 4X4 Crew Cab Safety
When chatting about safety, truck features lag dramatically behind passenger vehicles and Utes. However when compared to other trucks the HINO 500 series is well equipped.
Safety features include:
ABS brakes,
Reversing camera, and buzzer
Driver SRS airbag
Fog lights (with LED Driving lights as an option)

HINO 500 1528 GT 4X4 Crew Cab engine and drivetrain
Powered by a 6 cylinder intercooled turbo Euro5 diesel engine that produces power of 206 kW @ 2400 rpm and torque of 824Nm @ 1500 rpm. Maximum engine revs is 2500 rpm and speed is limited to 100 kmh.
There is a smooth 5 speed Allison single overdrive automatic transmission with electronic 4WD dual range selection.
Vehicle has a GVM of 14500kg (12000kg optional) and a GCM of 15000kg
There are drum brakes front and rear, exhaust brake and
HINO 500 1528 GT 4X4 Crew Cab 4WD Capability.
A quick appraisal would be –"pretty bloody good"
Features that make the 4X4 ability good include:
Huge 800Nm plus of torque available from 1500 rpm,
Electronic transfer
excellent tyres with deep lugs,
selectable 4X4 with a low range ratio of 2:1,
approach angle of 39 degrees,
ramp over of 156 – 159 degrees (depending on wheelbase) and
departure angle of 26 degrees
ground clearance of 255mm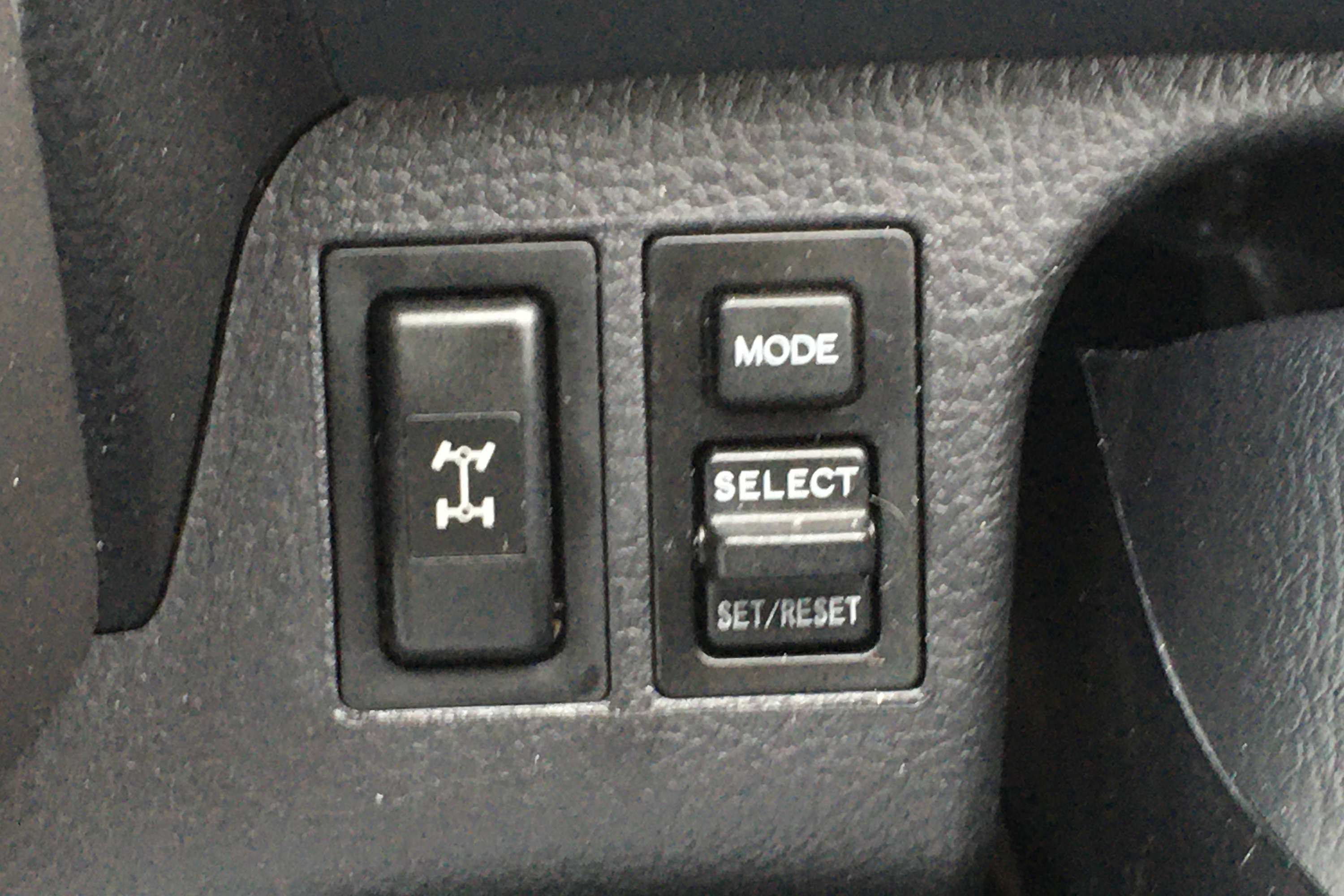 Driving around a favourite track we use often, the ridiculous ease with which it pottered around reinforced just how capable it is. The electronic transfer is easy to use once you get the hang of it.
Large tyres with deep lugs and an impressive approach angle mean that climbing up rock shelves was a piece of cake. Likewise driving through water. The huge torque of 800 plus Nm at 1500rpm also means that the driver can make progress smooth.
One issue is the suspension, that is designed to carry a load, can be a little bouncy, but it does provide reasonable articulation.
The sheer size of the 500 means that you need to be aware of where you are going and how tight the tracks are. Also the turning circle at 18m plus is quite large as you would expect, so tight tree lined trails with hairpin turns are a natural enemy.
Outback touring, remote access and fire trails are a happy hunting ground.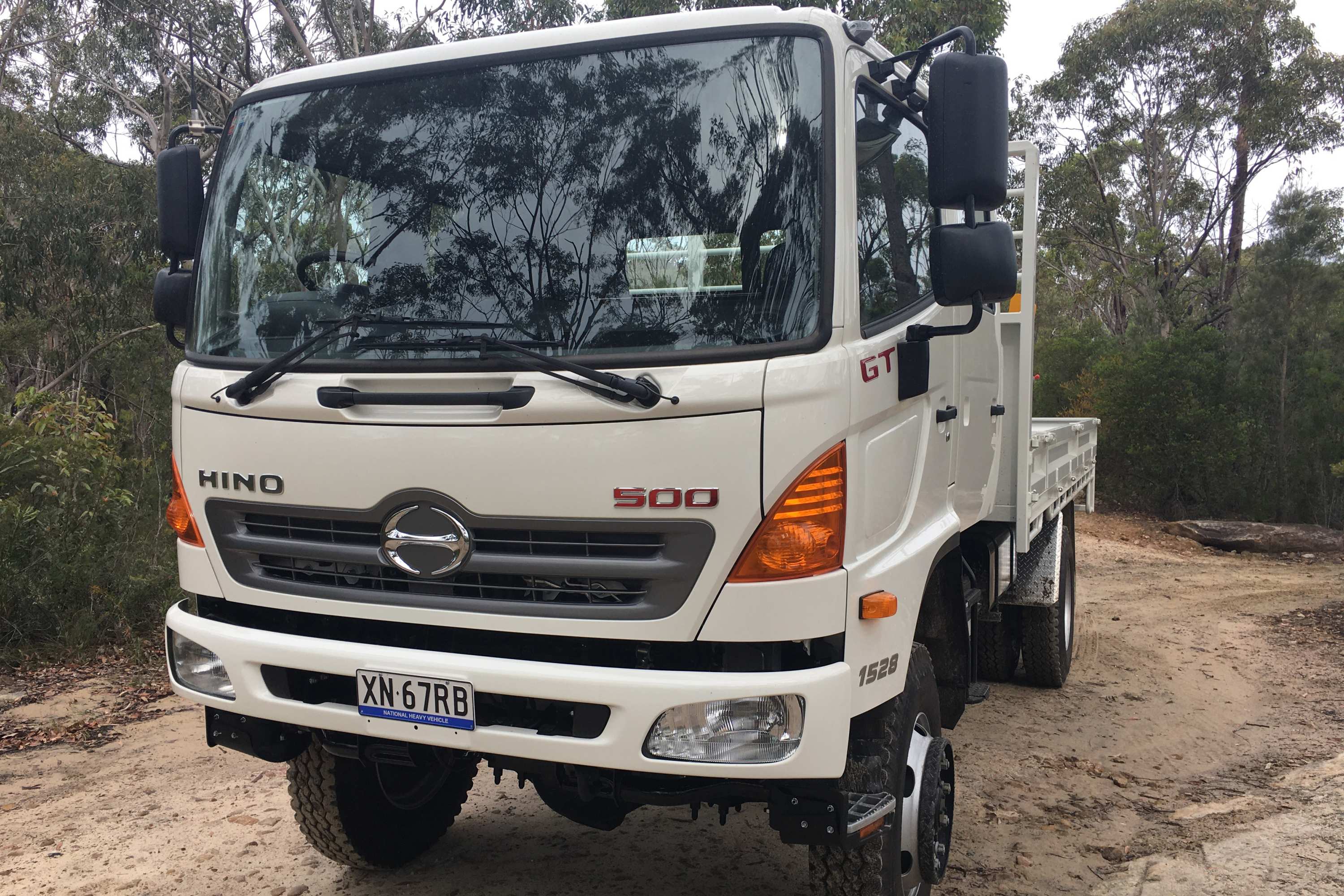 HINO 500 1528 GT 4X4 Crew Cab fit for purpose.
The ability of the 500 series GT 4X4 as a work truck is unquestioned. It been in use over many years in Rural Fire services, in the mines and remote construction companies and as a transporter to remote areas of Australia etc.
Unlike many truck reviews, my approach is how useful is the HINO for building an expedition vehicle on. True 4X4 motorhomes are becoming more popular and with recent global events, the enquiry for a larger, fully self-contained expedition vehicle has exploded.
There are a number of exceptional coach builders in Australia for such a vehicle and the HINO fits nicely into the mix as a base vehicle.
There are a couple of features that make it suitable:
The ease of use of the Allison 5 speed automatic with overdrive,
Standard reversing camera,
Excellent visibility all around and heated external electronic mirrors
Choice of single or crew cab and short or longer wheelbase
Reasonable internal comfort features (but a long way short of even high range Utes)
Informative instrument binnacle
Cruise control
There is enough payload at 9T to build what most owners would want as a self-sufficient expedition motorhome.
I would choose the single cab shorter wheelbase as the base. There is room behind the front seats and the combination I feel provides the best balance between potential room and manoeuvrability.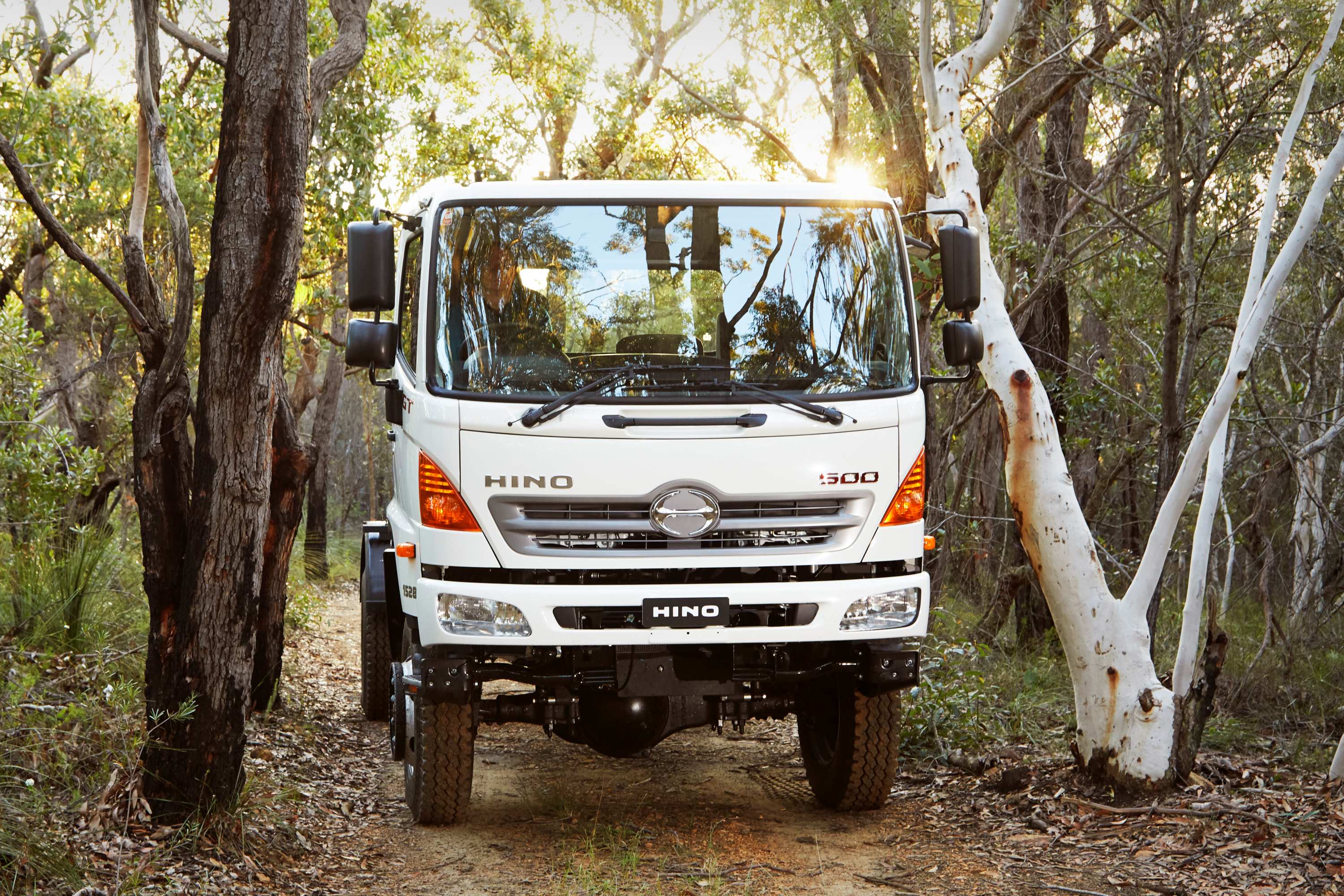 HINO 500 1528 GT 4X4 Crew Cab final thoughts
The latest version is a much improved vehicle that continues the workhorse tradition of the 500 series.
It will continue to sell well into the remote construction industry, mining, rural fire services etc.
However at $196,500 RRP* It's also not too expensive as a 4WD Motorhome base compared to the likes of a UNIMOG and is a step up from the Mitsubishi Fuso or Iveco 4X4 bases.
Like all Hino products, the 500 Series GT 1528 will be supported by a suite of business solutions, designed to reduce costs over the life of the vehicle.
Hino Advantage provides customers with 3 years or 150,000km standard warranty (whichever comes first) with the option of extending the warranty to 5 years.
Capped Price Servicing is also available in addition to 3 years free roadside assist 24 hours a day, 7 days a week, and access to a dedicated in-house Customer Care Centre.