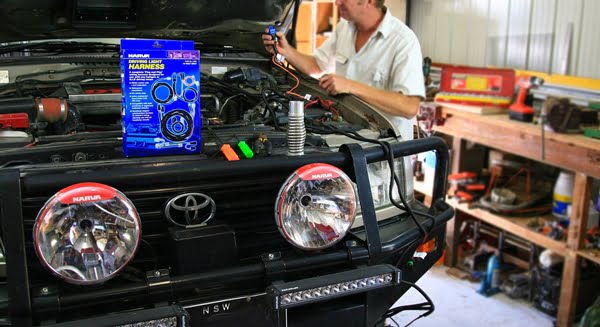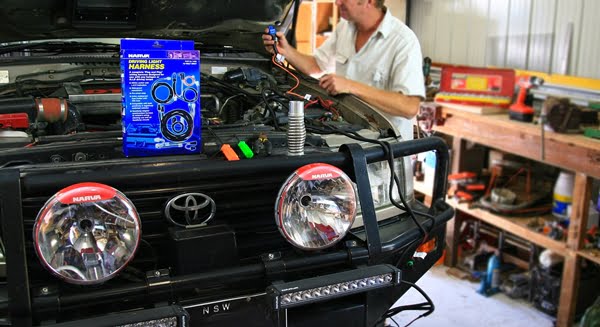 Narva has upgraded its do-it-yourself (DIY) 'plug and play' driving light harness kits to be easier than ever, still compatible with halogen, H.I.D or L.E.D and available for 12 volt (P/No. 74402) and 24 volt (P/No. 74402-24) vehicles. They remain the ideal solution for four wheel drivers and truck drivers alike looking to improve their vehicle's lighting with auxiliary driving lights.
Purchasing this all-in-one kit offers customers ease-of-installation and cost savings of up to 50 per cent on the price of purchasing all the necessary componentry to do it from scratch, and with no tools required the generation two kit allows drivers to simply 'plug and play' − without needing to cut or splice wires to connect to the vehicle's headlight circuit.
The driving light harnesses also offer complete versatility, with additional connectors provided with the kit to allow easy interactivity with any other brand name halogen, H.I.D and L.E.D driving lamps.
Simple to install, a clever adaptor piece is supplied and plugs directly into the vehicle's headlamp circuit, suiting H4 and HB3 globes found in most vehicles. Additional headlamp adaptor kits for H1, H3 and H7 can be purchased separately (P/No. 74416).
For further ease of fitment, the kit includes an on/off mouse switch with L.E.D indicators and adhesive back. The kit also includes a 30A fuse, waterproof fuse holder, relay and relay block, and all cables are insulated with corrugated tubing to ensure longevity.
Allowing for completely DIY installation, the driving light harness is compatible with both positively and negatively switched vehicles thanks to intelligent electronics, so no longer is the task of wiring up a set of driving lights a daunting one.
Four wheel drive enthusiasts will benefit from the optional panel mount heavy duty sealed rocker switch, complete with a driving light symbol and illuminated blue screen (P/No. 74414). A standard rocker switch (P/No. 74410) is also available as an optional extra. Both rocker switches come with pre-wired fitting for direct connection to the driving light harness.
Narva's 12 and 24 volt driving light harnesses are available from leading four wheel drive, transport and automotive outlets throughout Australia and retail for $99.