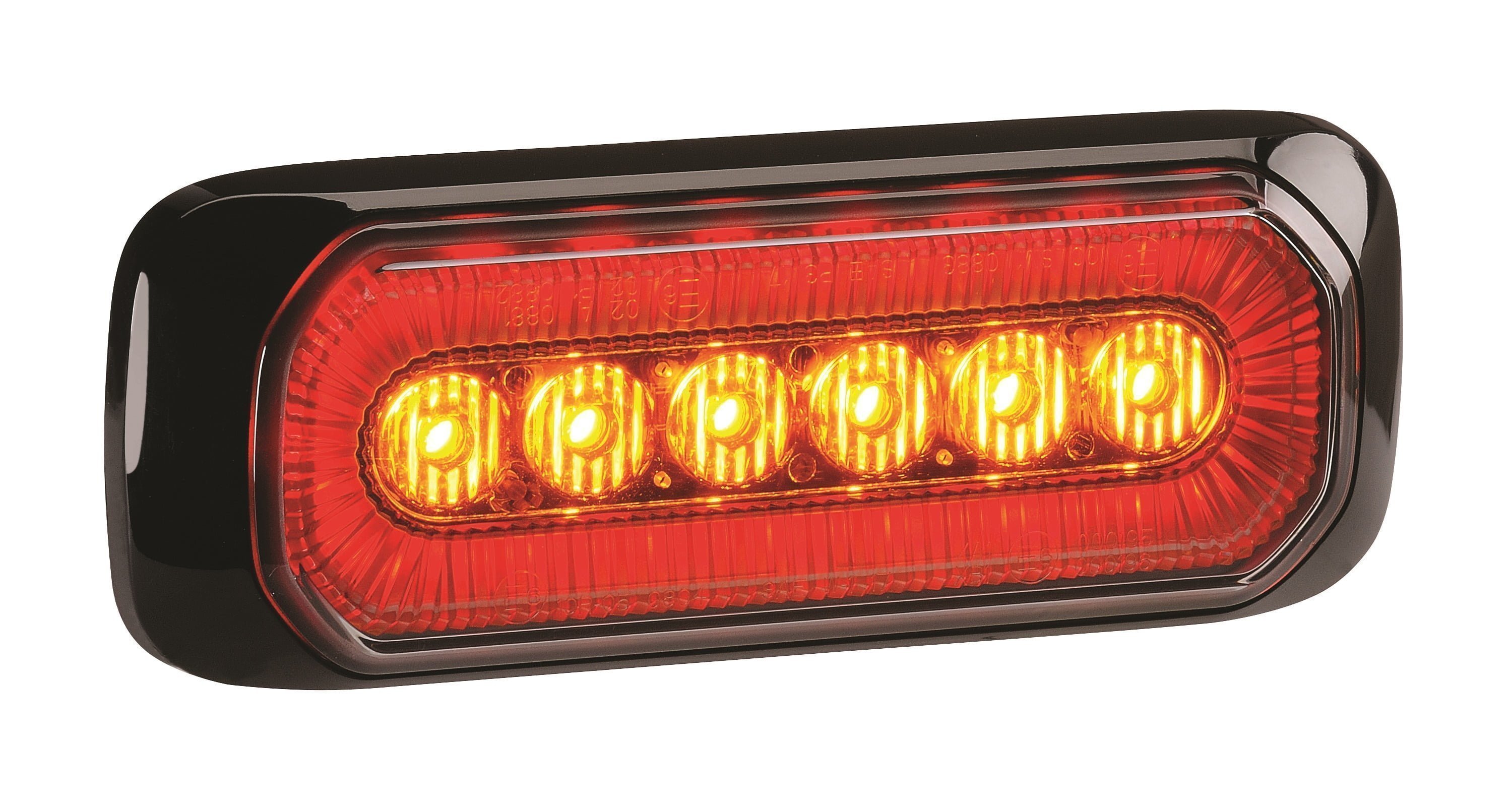 In an Australian first, Narva has launched its unique new range of 'Halo' L.E.D warning lights, providing the versatility of a self-contained warning light and an ADR-approved marker light in the one product.
The Narva 'Halo' range combines a bright, eye-catching Class 1 SAE-approved amber warning light function in the centre courtesy of six high power L.E.Ds, while an outer marker ring that's available in a choice of amber, red or clear illumination, provides options to use the Halo as front, side or rear markers.
With the choice of multi-unit synchronisation in simultaneous or alternating flash patterns and featuring a fully weatherproof (to IP65) and vibration-resistant design, the Halo model line-up is well suited for use on a variety of vehicles and applications.
As well as providing great functionality and light output, the 12/24V multi voltage 'Halo' range also benefits from a modern, compact and streamlined design (only 19mm high), while custom bezels in black, white or chrome finish allow more seamless integration into the vehicle to which they're fitted. The range also enjoys a modest peak current draw of only 1.35A at 12 volts and is available in Red (Part No. 85220AR), White (Part No. 85220AW) and Amber (Part No. 85220AA).
Narva's new L.E.D 'Halo' warning lights are backed by a 5 year L.E.D warranty and can be purchased from leading automotive and transport outlets throughout Australia.