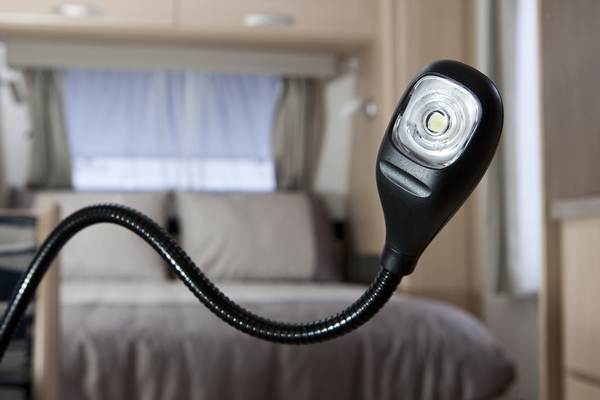 After a fun filled day of adventuring or simply relaxing, do you want to spend some time reading, but just don't have the right set up? Well Narva's New Stylish, Powerful and Flexible L.E.D Map/Reading Lights might just be your answer.
Narva has introduced stylish, powerful L.E.D interior map/reading lights with strong flexible arms, ideal for a wide range of applications.
Available in 15cm or 40cm flexible arm lengths, each light features a powerful 9 -33 multi-voltage 1W L.E.D providing a crisp white light output designed to reduce eyestrain when reading. The light is activated by an ON/OFF touch switch integrated into the lens whilst the sturdy flexible arm enables quick and easy light adjustment.
Ideal for permanent mounting in caravans, camper trailers and trucks, the new lights provide illumination exactly where it is required with handy flexibility.
Attractively packed in clear blister packs the new Narva map/reading lights are covered by Narva's 5 year L.E.D warranty and are available from leading automotive, recreational vehicle and transport outlets at prices starting from approximately $79.95.