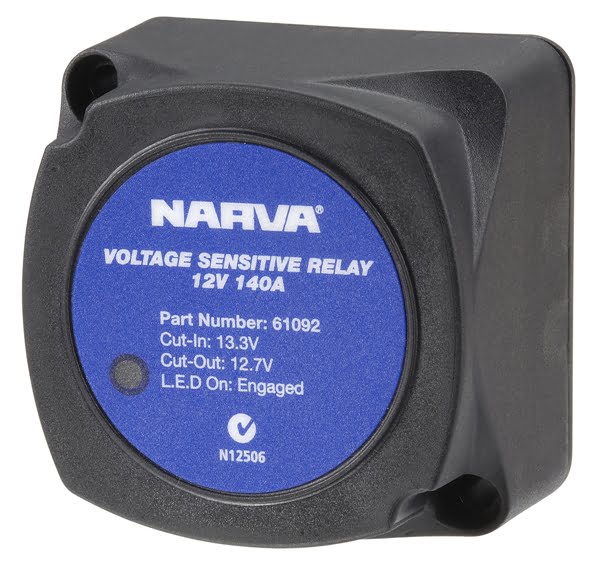 High quality 12 and 24 Volt Voltage Sensitive relays have been released by Narva to cater for a wide variety of applications in both voltages.
The new relays are designed to sense the input voltage generated and automatically connect/disconnect the appliance at pre-set voltages, eliminating the possibility of discharging the primary starting battery.
Constructed with a weatherproof body to IP65 rating and complete with durable silver tipped contacts, the VSR units also feature surge protection plus an L.E.D indicator designed to alert the user when the relay is engaged.
Narva's VSR's are ideal for dual battery set-ups as they enable two batteries to be charged at the same time, isolating the batteries once the vehicle is turned off, thus ensuring the starting battery is always charged and ready to go.
Narva Voltage Sensitive Relays come attractively blister packed and are available from leading automotive, transport and 4WD outlets.