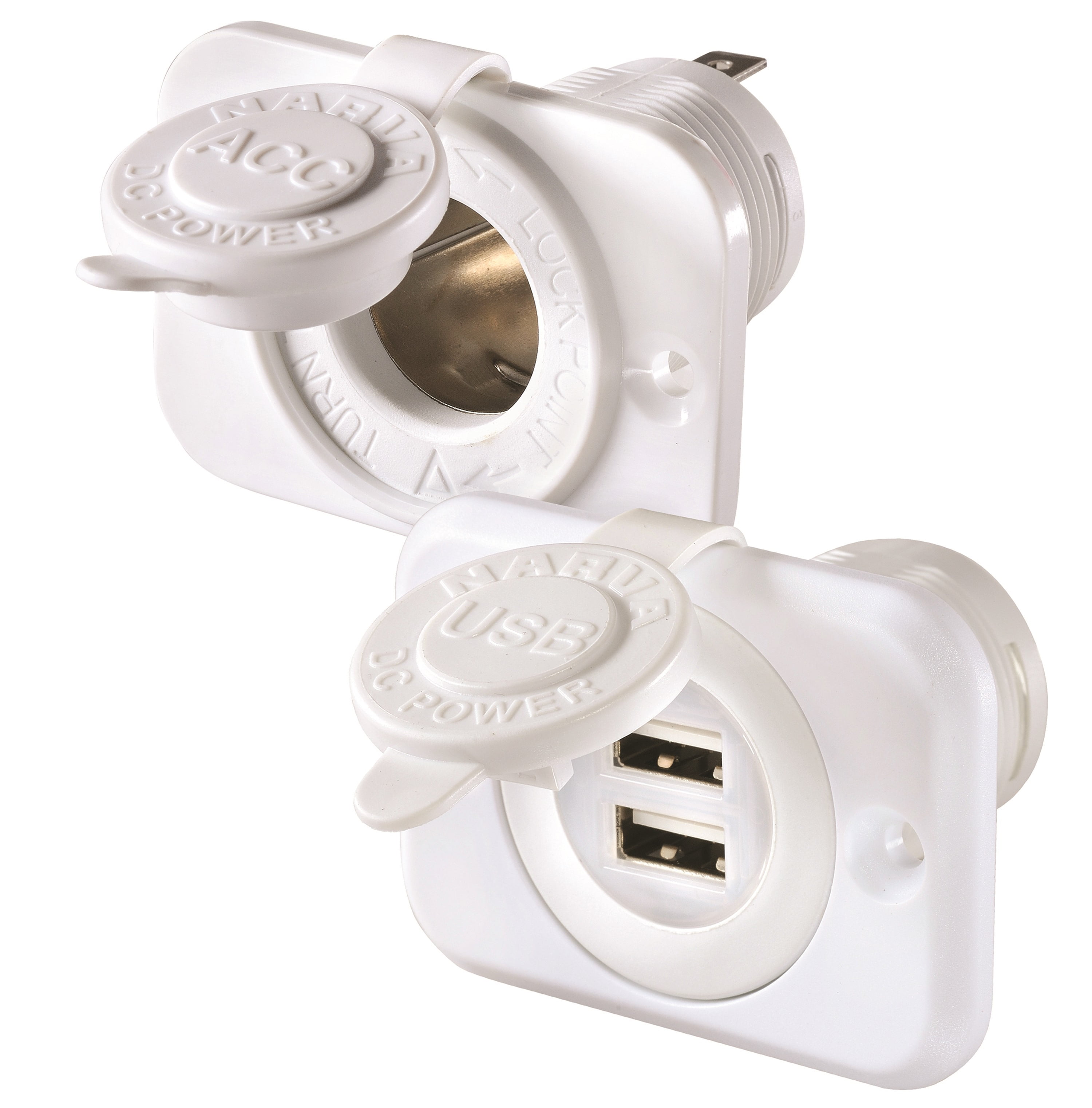 Narva has added to its impressive range of existing Heavy-Duty RV (HDRV) products with the introduction of new Accessory and Dual USB Flush Mounted Sockets.
With their durable hard plastic construction and white finish, the new sockets are ideal for marine and RV applications and are suitable for both interior and exterior fitment.
For improved performance, both models feature a dustproof cover to protect the socket areas and also come with a stylish, surface mount plastic housing. The sockets can be installed with this mount or without, to create even more of a flush factory appearance.
The Accessory Sockets are available in both black and white (Part No. 81026WBL-White) 20A at 12V and 10A at 24V while the USB Socket (Part No. 81134WBL-White) has an output of 5V at 2.5A. Both products provide reliable performance and safety for charging or powering accessories and devices on the go.
All Narva products that carry the 'HDRV' logo are constructed for constant, daily operation so users can rest assured of superior, long-term performance.
These new models along with other Narva HDRV sockets are available from leading automotive, transport and four wheel drive outlets nation-wide.