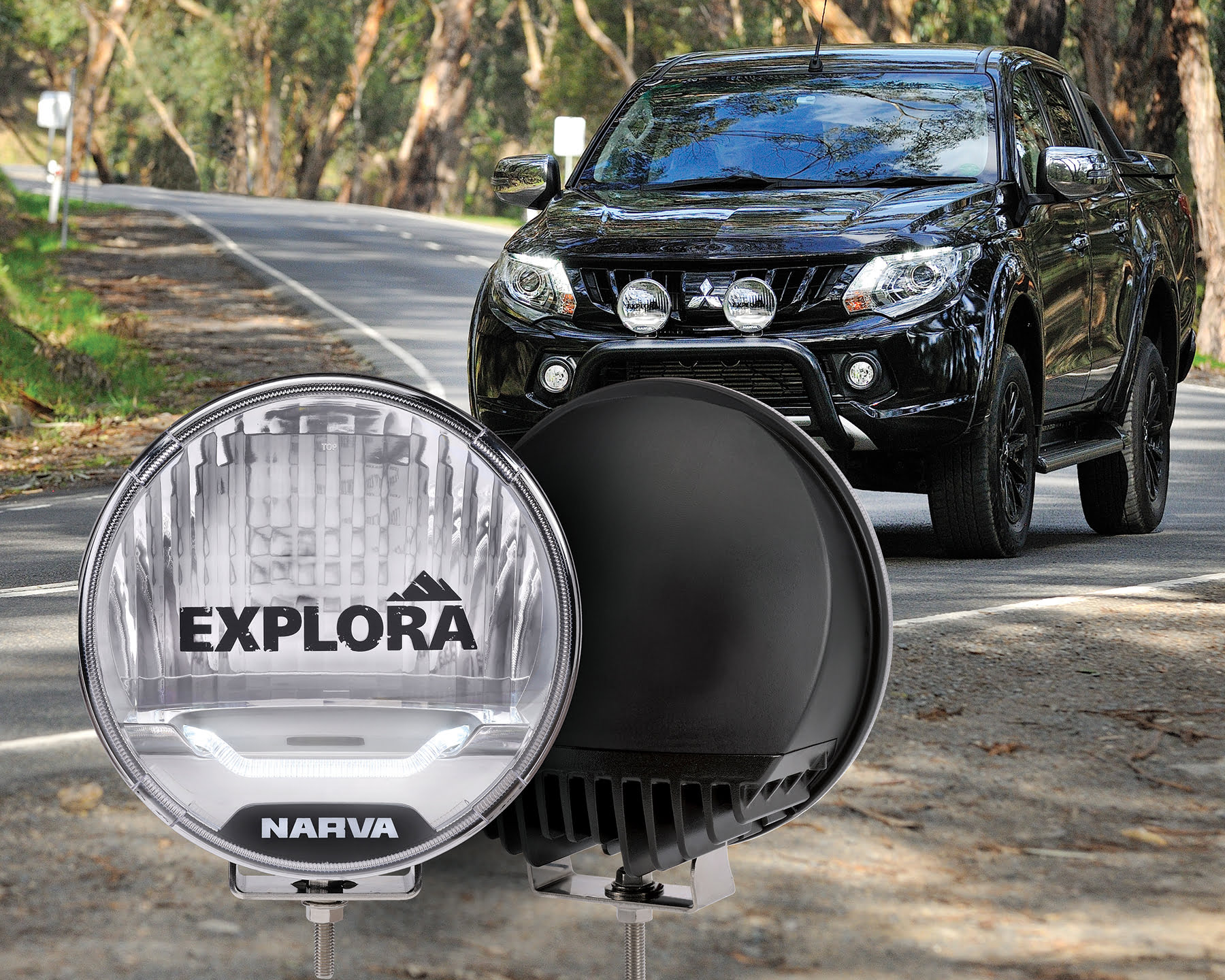 NARVA – With anticipation of COVID-19 restrictions lifting and expectation that international travel will come much further down the track, many Australians are seizing the opportunity to explore the great outdoors, planning their holidays and long weekends around touring and four-wheel driving here in Australia.
Preparing your vehicle for such an adventure can be a costly process and difficult to justify for once-off or occasional use. NARVA acknowledges these customers with its Explora line up of L.E.D driving lights and light bars, suggesting this range strikes the perfect balance between cost, performance and reliability.
Whilst NARVA's flagship Ultima 215 light is designed for dedicated off-road and transport vehicles in need of immense amounts of light, NARVA says the Explora range will appeal to customers whose vehicles spend most of their time on bitumen with the occasional weekend away, wanting powerful lights in a compact design. "Explora lights are designed for easy fitment to any SUV, passenger vehicle, work ute or small car whilst further enhancing the look of the vehicle. Our 175mm lights have a slim profile that will fit within almost any bull bar, whilst our 14″ light bar comes with a number plate bracket, so installation is a breeze on any registered vehicle and the bar is very subtle in appearance", says Marketing Manager Jake Smith.
When quizzed on performance, Jake warns that the Explora range is no slouch. "A pair of Explora 175's put out 3,800 lumens of 5000k light, for 1 lux at 535 metres. What that means is, from 535 metres away, you'd have enough light to read a newspaper". The 175mm driving lights are the latest addition to the Explora family, aimed at those who enjoy the traditional look of spotlights. With an L.E.D light pipe position indicator, the classic round appearance takes on a modern look without overstating their presence when switched off.
The Explora light bars are equally impressive in performance; with the number plate mounted 14″ bar pushing out 6,000 lumens and the 22″ double row bar an enormous 18,000 lumens. NARVA credits this punch-above-their-weight performance of Explora lights to "Optic Drive Technology" which the company employs across the range. Utilising a specially designed reflector, this technology allows Explora lights to produce 20% more light output compared to more traditional free form L.E.D driving lights and light bars of a similar size.
"The Explora range is proof you don't need to spend a fortune to get solid performance from a top quality product, supported by local stockists and backed by a local warranty, from a trusted name in automotive lighting", says Jake. NARVA's Explora driving lights and light bars can be purchased from leading automotive and transport retailers at pricing for the 175mm Explora Driving lights at approximately $299.00 for a pair and the 14″ Light bar with the number plate bracket at approximately $250.00.