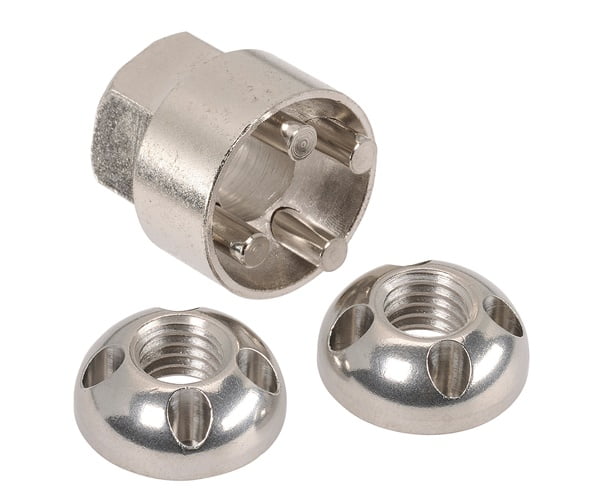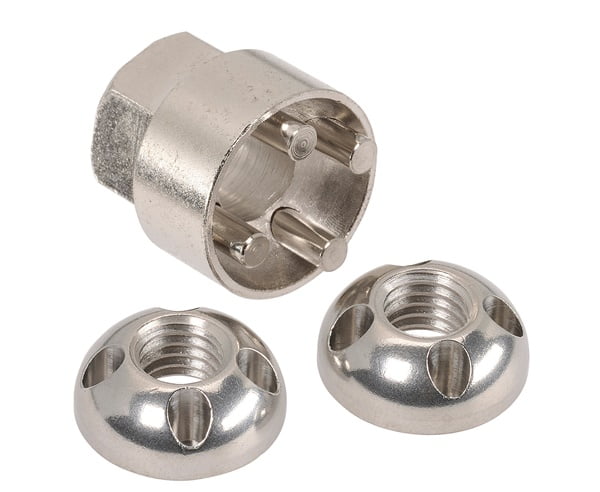 The launch of Narva's new Anti-Theft  Lock Nuts is providing driving lamp owners added protection against thieves  looking to help themselves to lights straight from the owners' vehicles.
Constructed  of high quality stainless steel, each pair of lock nuts also comes with a high  strength carbon steel keyed tool, designed for specific fitment with the  supplied lock nuts.
The  lock nuts come in thread sizes ranging from M6 x 1.0 up to M12 x 1.75 and are designed  for universal fitment for a wide range of lighting applications including  driving lights, L.E.D driving light bars and work lamps.
Available  from leading automotive, transport and four wheel drive outlets nation-wide under  Part No. 74424 at a recommended retail price of approximately $58.00, Narva's  new Anti-Theft Lock Nuts are an affordable way for owners to protect their  lighting investment, particularly for vehicles that are parked on-street or sometimes  left unattended at camping grounds.