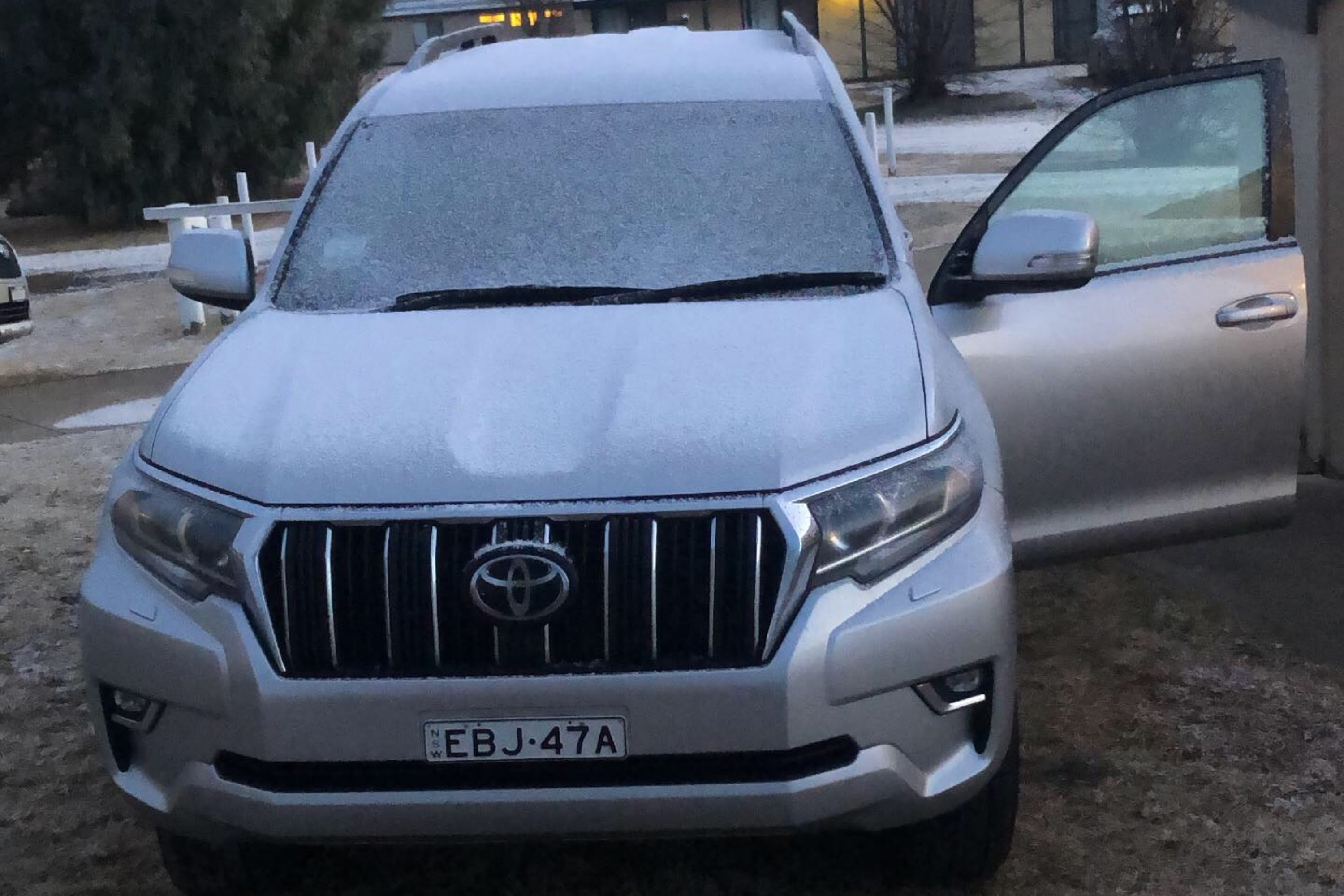 Part One of our epic group trip to Thredbo in the Toyota Prado GXL can be found here
Day 3 – Battling Traffic and Hitting the Slopes Again
We got up a tad earlier than the day before being a Saturday morning to ensure we got ourselves a car spot as Thredbo on a weekend is very busy and more often than not the carpark fills up by 9am!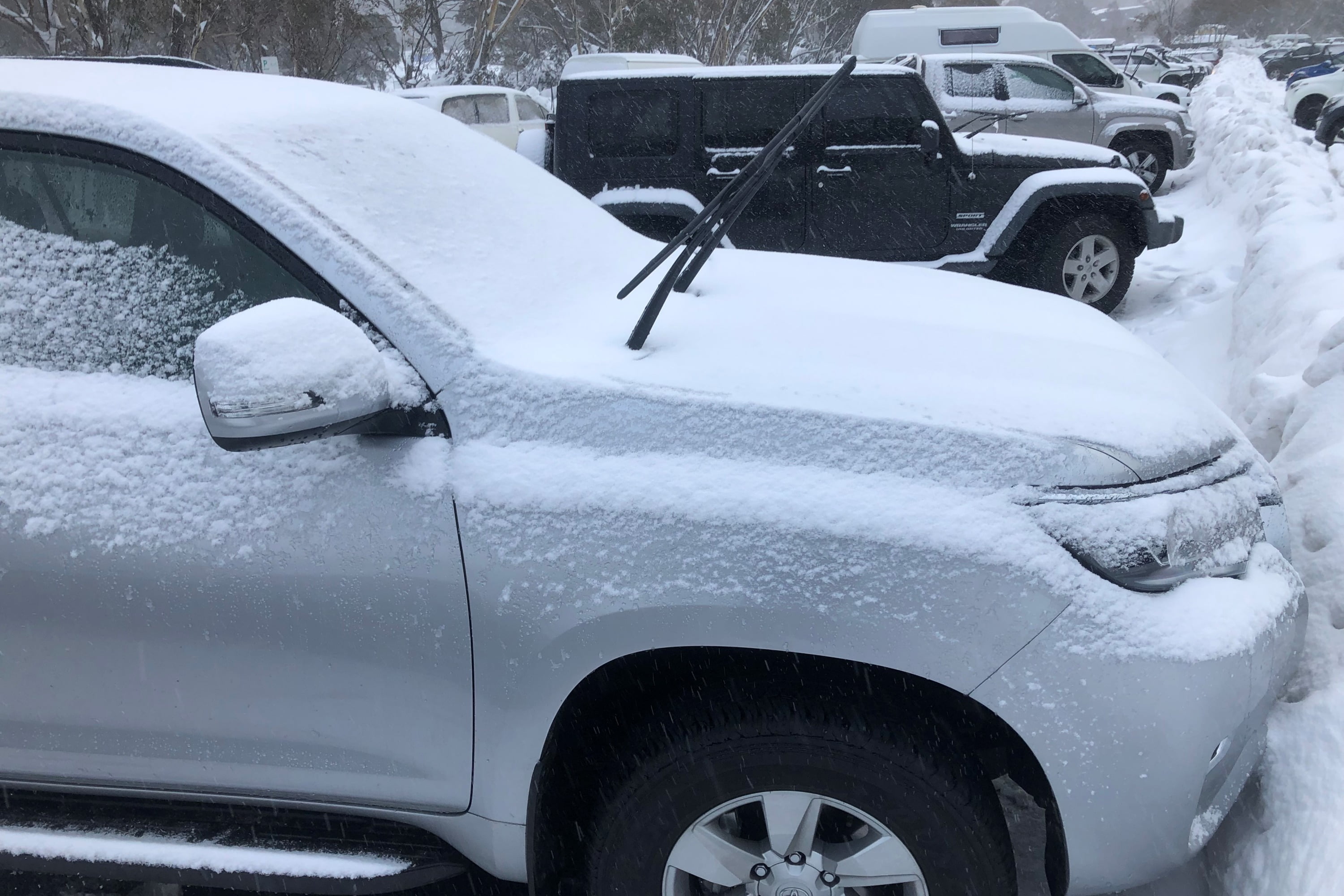 We were lucky enough to get one of the last five car spots and that would be all thanks to not needing to stop and put chains on the car, we were able to get ahead and just get a spot before they open the far away overflow car spots, we knew it was going to be a busy day on the slopes.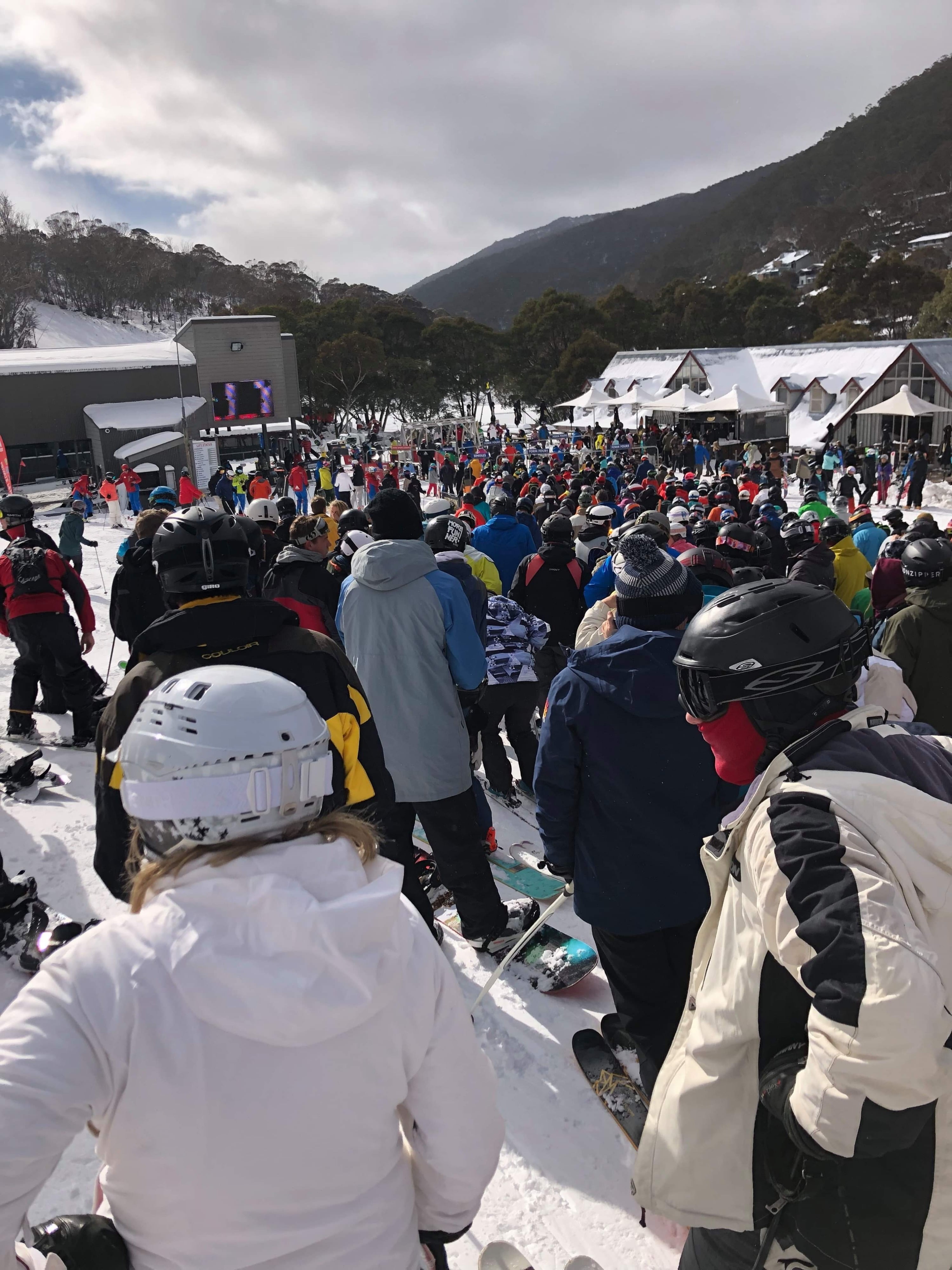 We pulled in just after 8am which gave us plenty of time to get a big brekky in again and some coffees before the chair lifts open at 8.30. We decided to head up the Kosciusko express chairlift to the top of the village trail run and spent a good chunk of the morning gradually coming down as we took in the views.
We stopped multiple times to have spontaneous snow fights and general play in the thick soft snow. When we eventually reached the bottom we headed in again to the River inn for a hearty lunch and well-earned hot drinks all around.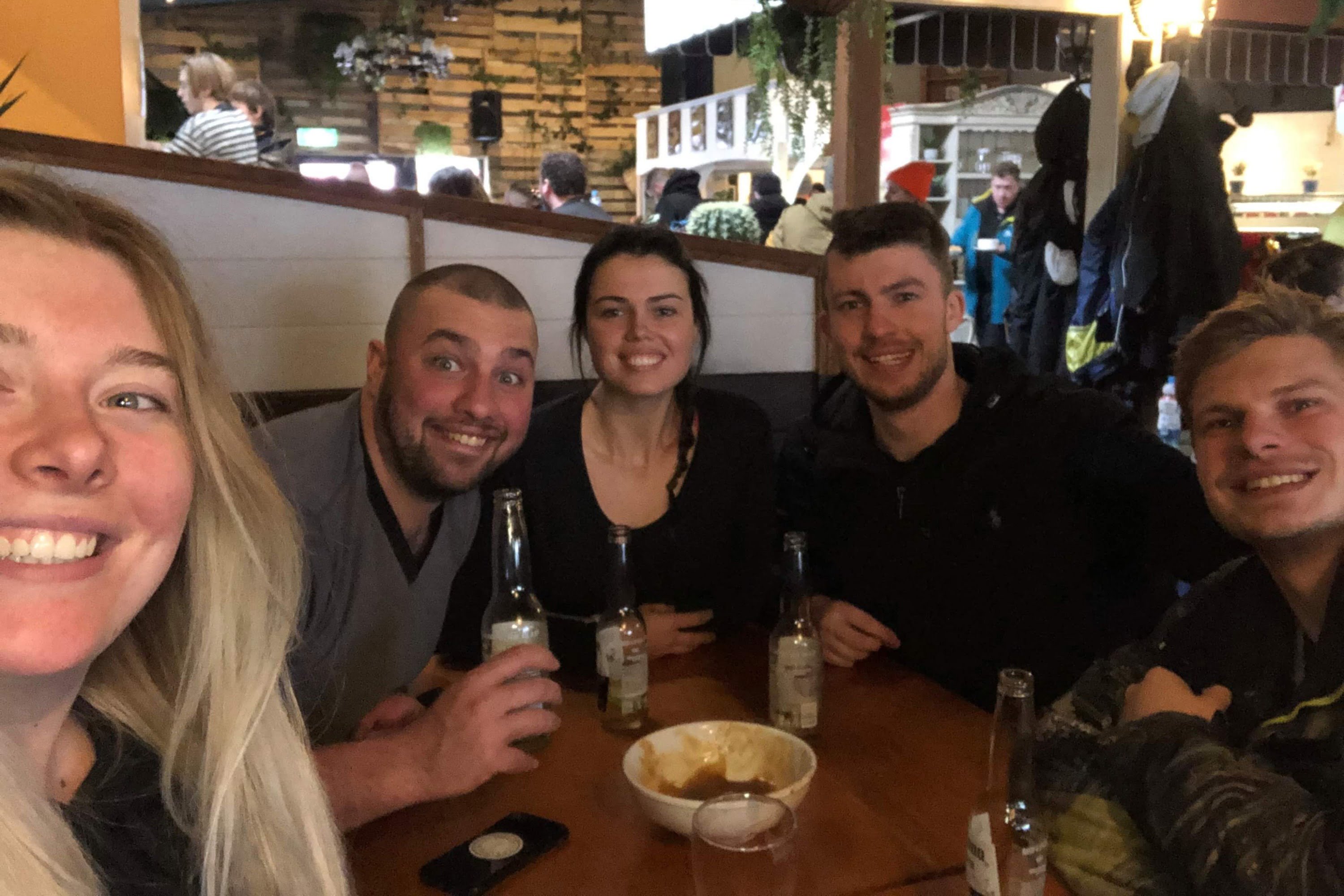 We spent the rest of the afternoon going up and down the Merits side of the mountain, casually enjoying the amazing snow and exploring alternative paths through the middle of snow covered gum trees.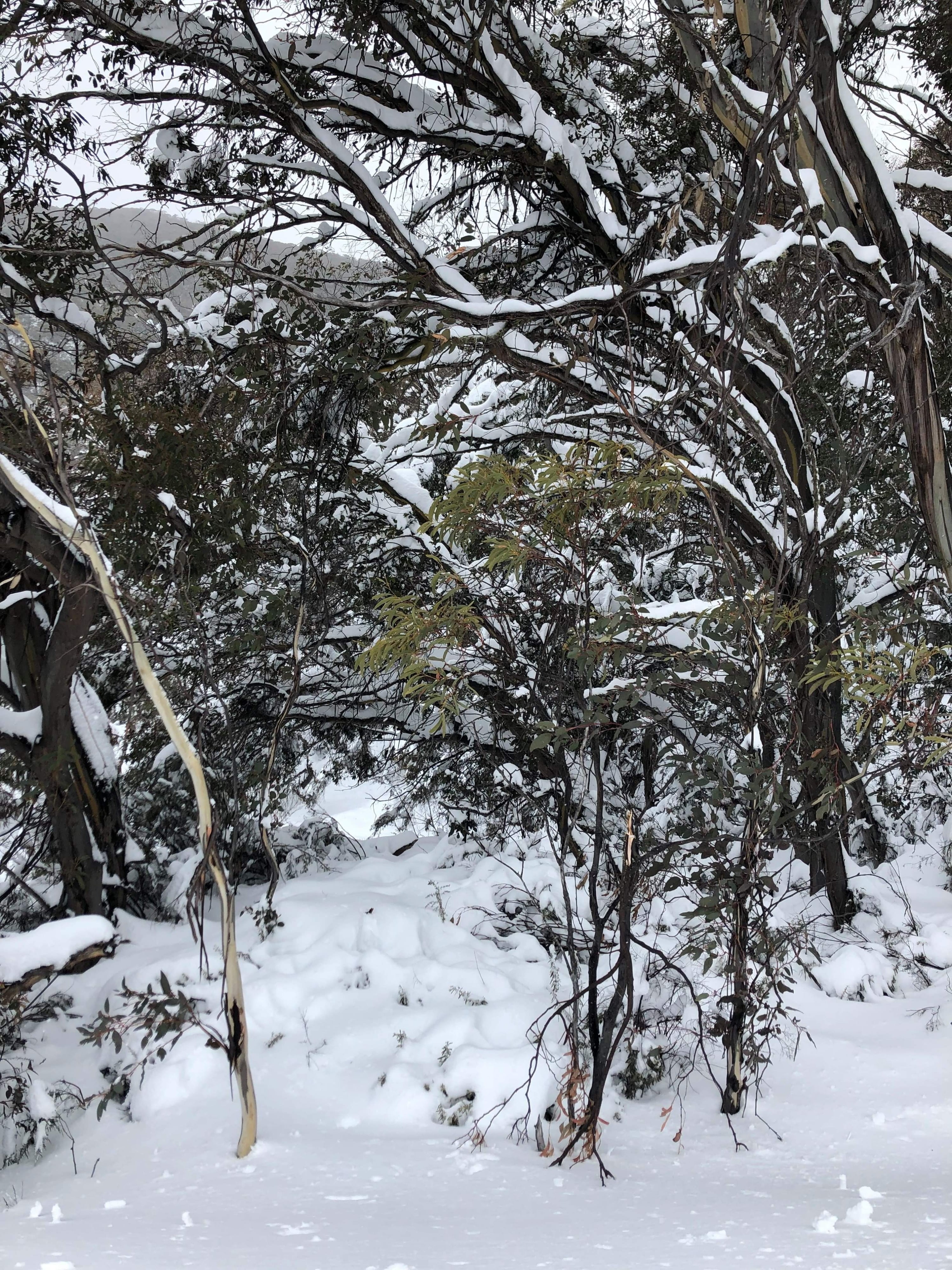 At the end of the day, cold and slightly wet, we once again rushed into the car taking advantage of the much appreciated climate control features and media system to play some fun tunes.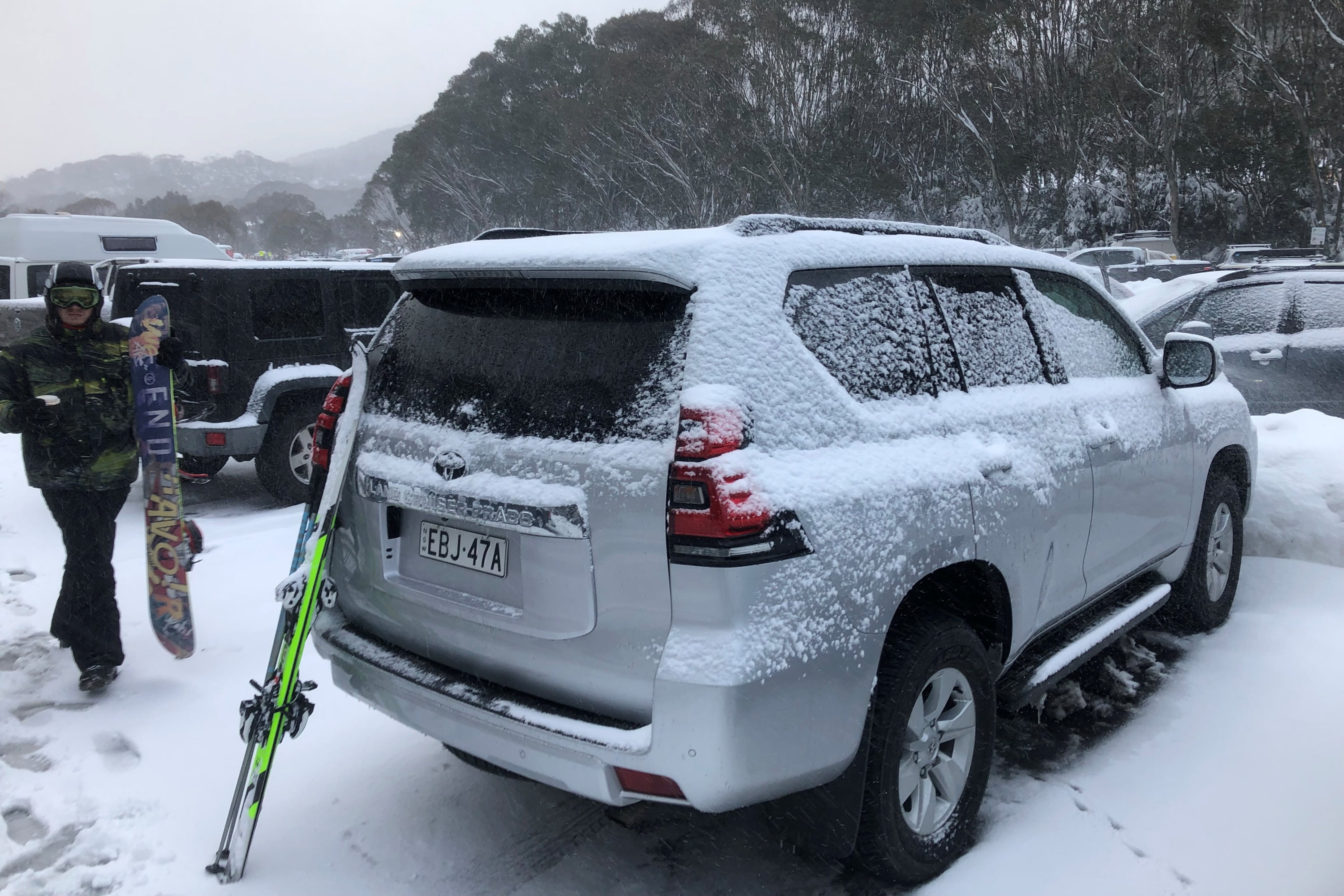 That night we headed into Jindabyne for a more lively dinner/drinks session and had a great time exploring pubs, playing many games of pool and dancing the night away!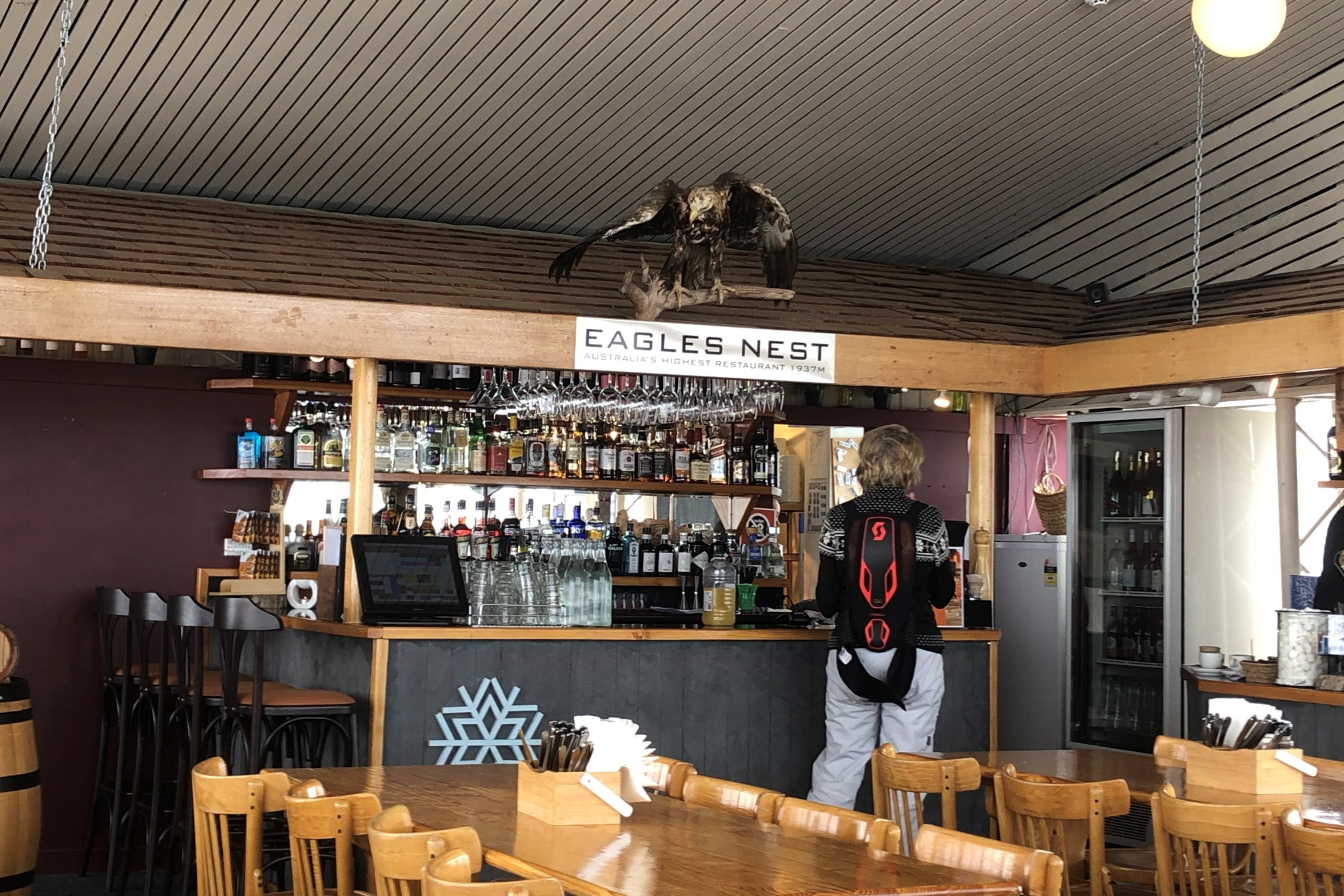 Day 4 – Perfect Weather
Today was the busiest day due to the perfect weather, our first day of blue skies with the thick snow. Again the car park was full early on and we were reminded how lucky we were that we didn't have to pull over to put chains on. By this stage putting them on and taking those off each day would have been a total pain in the ass.
The music was pumping, the heating was blaring and we were keen to make the most of our last day of snow. We decided to head up Mt Kosciusko for our breakfast at Eagles Nest, Australia's Highest Restaurant 1937 meters above sea level.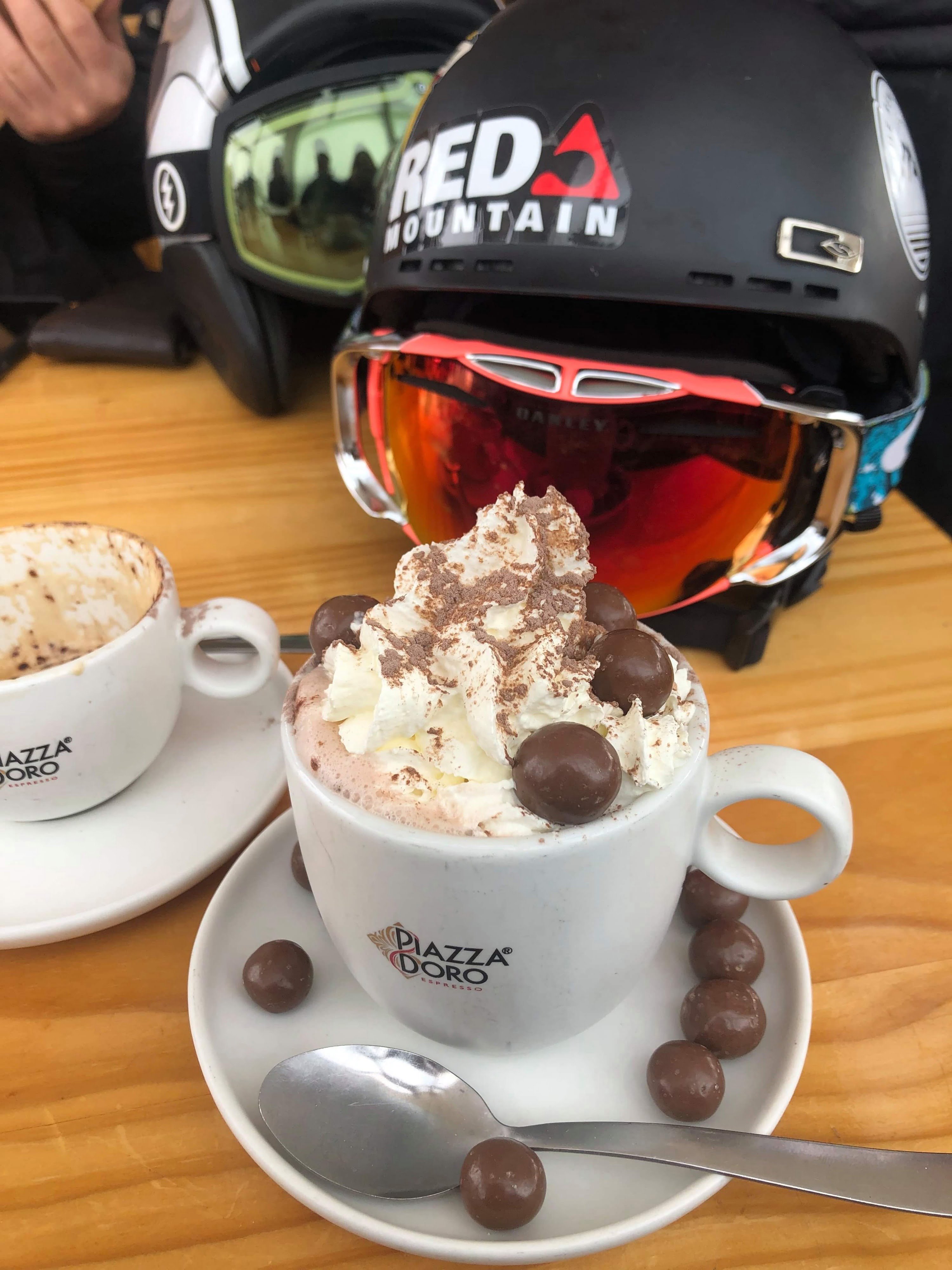 We all enjoyed the best indulgent hot chocolates, choc mint, Nutella, malt and white chocolate. Next was their yummy breakfast burger and then to ski off the calories back down the mountain.
Once we got down we headed back up to do the longest ski run in Australia at 5.9km and ring Thredbo's Community Bell at the top of Karels T-Bar, 2037 meters above sea level, the highest lifted point in Australia.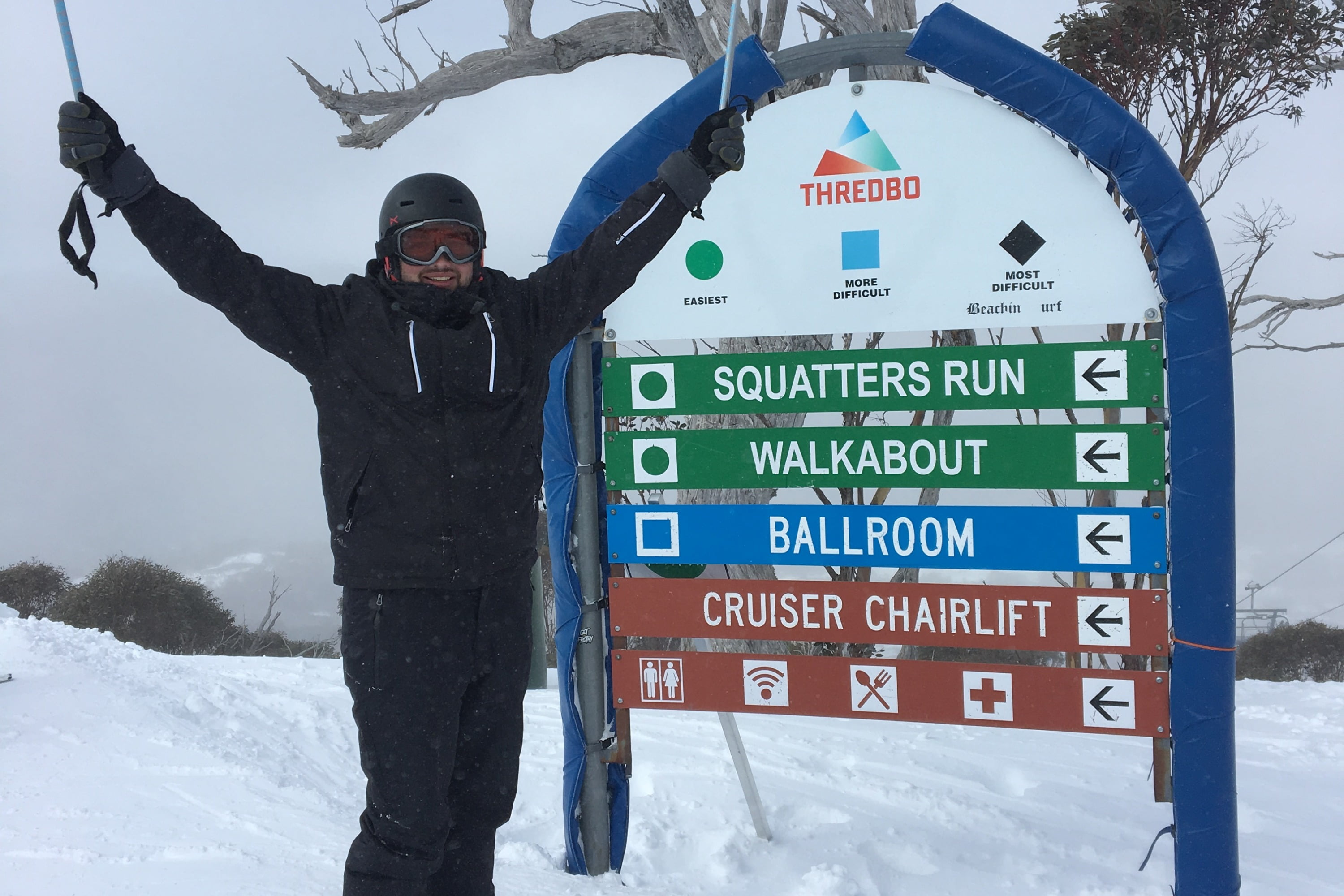 We then spent the next few hours exploring the mountains and finding our favourite tracks, knowing it was our last day we didn't stop until the lifts did. Sad to say goodbye to the snow we slowly made the walk back to the car with all our gear. Piling it all in and pumping some fun tunes to try and drown out our sorrows.
To celebrate our last night we did more of what we did best, drinking at the pub, playing games and pool and dancing. What an epic trip it has been.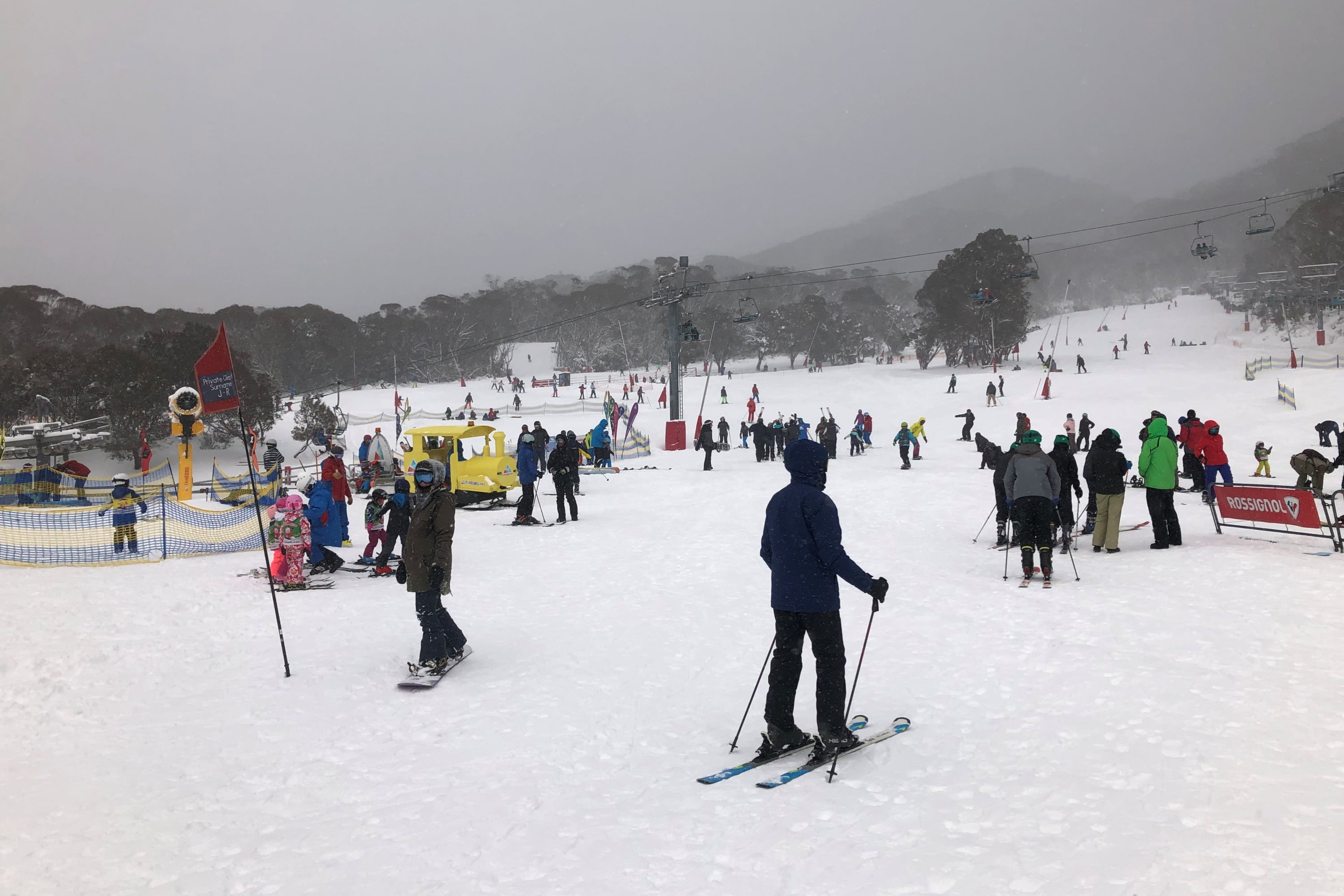 Day 5 – Heading Home
We woke up early and reluctantly packed the car with all our gear, again it was a little bit of a game of Tetris, but we managed to pack it in tightly and to the roof, someone jumped in the very back seat and got packed in too. The Prado was just big enough for the five of us and our gear.
The back seat was surprisingly very comfortable and spacious and even the taller guys could easily do a long trip in it with at least a stop to stretch a little. We still had heaps of fuel left as we made our way back to Cooma to drop off our ski gear and get some welcome extra space in the car.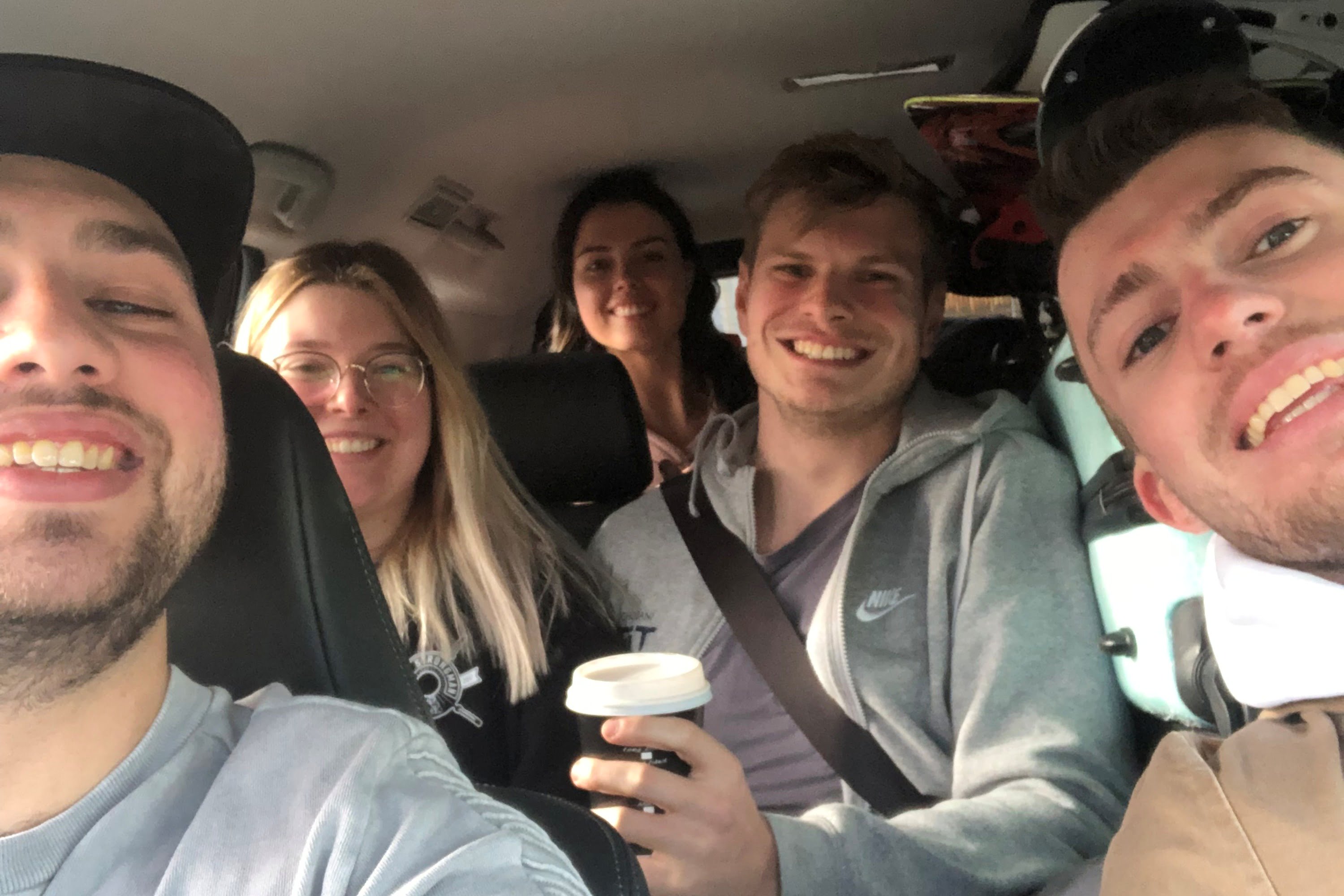 One person decided to buy a snowboard and we managed to place it on an angle above our heads for the drive home and wasn't bothered by it due to the long boot and high ceilings.
We enjoyed a nice sit down breakfast in Cooma too just trying to prolong the trip back to reality. For the trip home we had two larger men in the back and lady in the middle seat and somehow she was still very comfortable with just enough space to have a little nap.
We stopped at a servo half way to grab a coffee and stretch the legs a bit and buckled back in for the rest of the trip home. Again the Prado made travelling the long distances easy and comfortable.
We arrived back in good timing in the afternoon on Monday. What a trip it had been, so much fun laughter and memories to last. Grateful for such a comfortable, safe, economical car that we could not fault for the trip we did.
What a difference it makes when your car that you drive every day can also double as a long distance cruiser for the family holidays.
The key things for us about the Prado were
Seat warmers and great heating to keep us warm,
4WD to keep us safe and secure, as well as not having to fit snow chains.
Bluetooth and great sound system to keep us entertained,
Outstanding fuel economy. We averaged just under 9.0L/100K for the trip.
So much space to fit our luggage and ski gear as well as three big men and two girls and have it comfortable the whole time too, and
It was just so easy and comfortable to drive.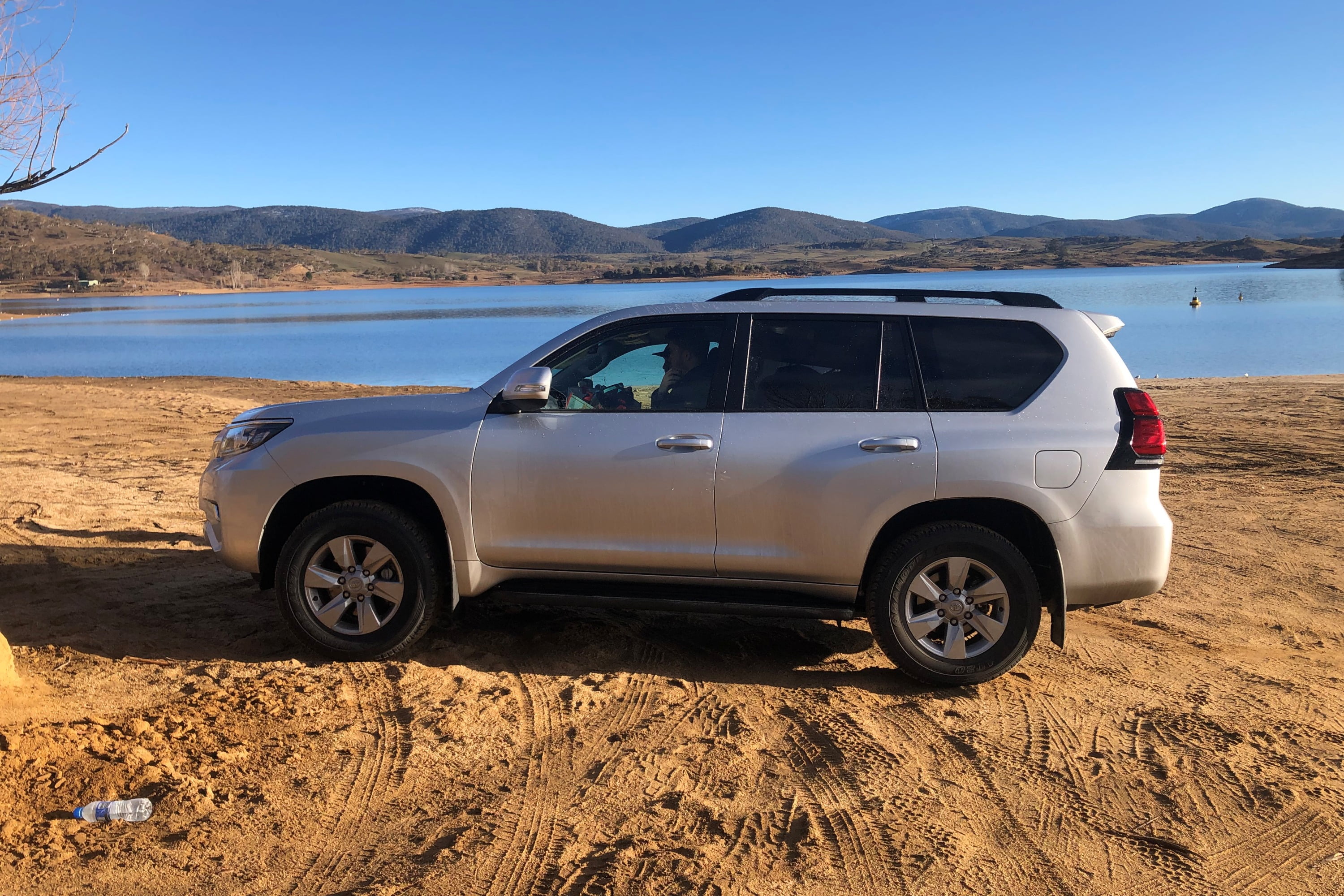 Model    2019 Toyota LC Prado 4WD GXL
Model Price $62,990 MLP*
Engine  2.8L 4 Cyl D4D
Drivetrain 6 Sp AT 4WD
Power 130kW @ 3,400rpm
Torque 450Nm @ 1,600 – 2400 rpm
Safety S Star ANCAP
CO2 211g/km
Economy actual 9.0L/100 km ADR
Servicing Capped Price
Tow Rating Max 3,000 kg
Tow Ball Rating 300 kg
Warranty 5 Yrs. /Unlimited km 5 Yrs. Roadside Assist
*MLP – Manufacturers List Price includes GST and LCT but excluding statutory charges, dealer costs and dealer delivery. See your dealer for RDAP. Does not include price of any options.