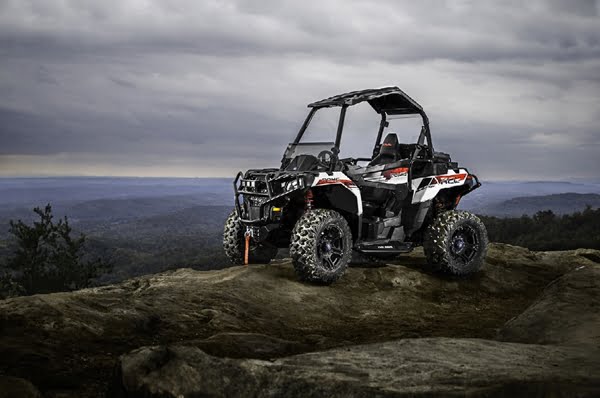 It's been one of the most anticipated new model arrivals in the history of the Australian off-road vehicle market since its global unveiling back in January, and now stock of the Polaris Sportsman ACE is readily available through authorized Polaris dealers nationwide.
Polaris has defined an entirely-new type of off-road vehicle with the introduction of the Sportsman ACE.
The vehicle's architecture is completely new to the industry and features a revolutionary, sit-in chassis that is nimble and comfortable to operate. The design of the new Sportsman ACE provides a confidenceinspired ride, all while being both farm and trail capable, offering an all-new agricultural or off-road experience.
On a local level, the launch of the Sportsman ACE has been the most successful new model launch in Polaris's history, with the local subsidiary increasing planned production by 400 percent within hours of the global unveiling in January.
"We have been overwhelmed by the response to Sportsman ACE," said Polaris Australia & New Zealand Country Manager, Brad Wolstenholme. "Stock has been readily available for under a fortnight and already we are seeing incredible retail activity and demand.
"All of the significant amount of incoming stock has been pre-sold to dealers, with dealers reporting that the majority of this stock has in fact been pre-sold to end users, in many cases sight unseen.
"We are seeing wide and varied interest in ACE, from agricultural applications, to government agencies, to weekend recreational riders."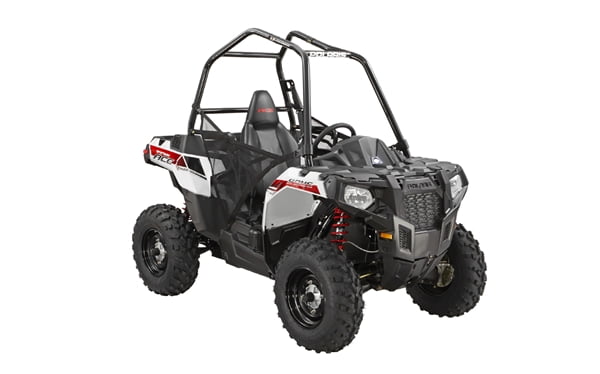 The revolutionary new design of ACE combines the size and nimble handling of the Sportsman ATV range, and the confidence and comfort of Ranger and RZR side x side vehicles in a rider-centric design. A comfortable and confidence-inspiring centralized seating position connects the driver directly with the machine. Polaris also positioned all the major components, including the driver, centralized between the four wheels for an incredibly responsive ride. The Sportsman ACE boasts 26cm of ground clearance and 24.1cm of rear travel due to its fully independent rear suspension outfitted with performance, twin tube shocks featuring adjustable preload.
Powering the Sportsman ACE is an all-new 32 horsepower ProStar Electronic Fuel Injected engine. The engine is designed to reduce internal friction which dramatically reduces noise and significantly increases efficiency making it the most fuel-efficient engine Polaris has offered. For a secure and comfortable ride, Sportsman ACE has a unique ROPS cab frame previously only found on side-by-sides.
The secure, high-backed, adjustable bucket seat is paired with an adjustable steering wheel to give the driver unmatched flexibility when it comes to the comfort in the machine. It's also equipped with a 3- point seat belt and has side bolsters to keep the operator properly positioned in the centre of the machine. The steering wheel offers 8.9cm of tilt adjustment and the driver's seat slides back and forth by 10.2cm to customize the fit for the rider.