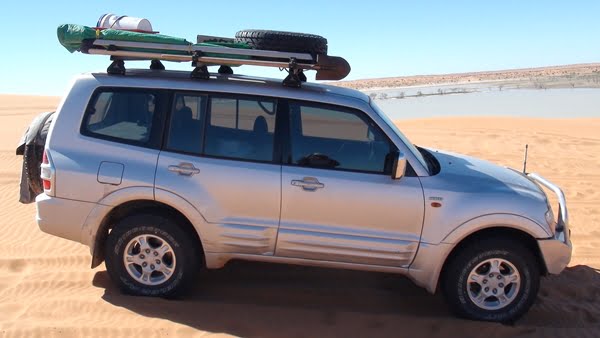 Mitsubishi Motors Australia is following the exploits of our project Pajero in their Eclipse online Magazine.
Published in the spring Edition for 2013 they published the story under the heading
'Rob Fraser's old Pajero rides again'
Not everyone has an 11 year-old Mitsubishi Pajero Exceed sitting in their driveway doing nothing much except collecting cobwebs, but Rob Fraser did. Thanks to his four wheel drive and RV website directory OzRoamer, Rob spends most of his time testing other people's vehicles and the old Pajero wasn't getting driven much, let alone the love and attention it probably deserved.
To read the full story CLICK HERE
Project Pajero Sponsors
Mitsubishi Motors Parts and Accessories
Opposite Lock Narellan
Pod Camper Trailers
Brix Camper Trailers
Hillbilly Camping
St John Ambulance
MaxTrax
Kizlyar Knives
Southern Cross Canvas
Caribee Camping
GME
Client Sat
Cooee Water
Projecta
Suttons Mitsubishi Arncliffe
Autofridge Australia