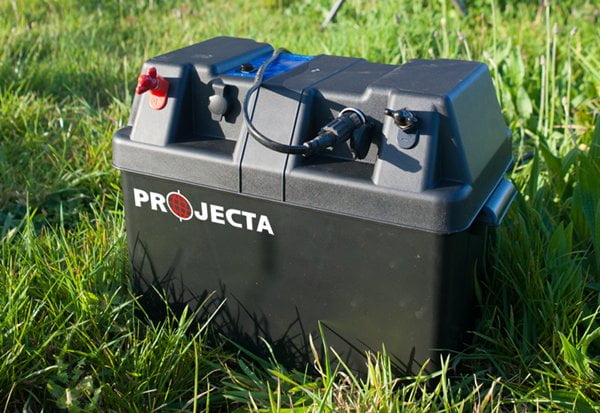 Projecta has the answer to the problem of portable power that is affordable with their new Power Station the Projecta BPE330 12 Volt Portable Battery Station.
The latest battery box from Projecta turns an ordinary battery into a convenient user friendly power station. By simply fitting your own battery into the pre-wired box, you are ready to go.
Equipped with insulated terminals and cigarette lighter and accessory sockets, the Projecta BPE330 12 Volt Portable Battery Station is ideal for use in a dual battery system acting as a central hub for powering a compressor fridge, camping lights or a raft of other camp appliances.
The new power station features an L.E.D battery analyser displaying the fitted battery's state of charge and comes with a battery hold down strap and fitting kit to provide a secure installation plus convenient terminals with rubberised wing nuts for quick and easy connection.
Designed to suit N70Z size batteries the Projecta 12V Portable Power Station is now available from leading automotive, 4WD and camping outlets at a recommended price of approximately $79.95.