Inverter – Projecta has released an all-new range of Australian designed and engineered Modified Sine Wave Inverter, that provide several benefits over outgoing models, while maintaining the affordable pricing of their predecessors.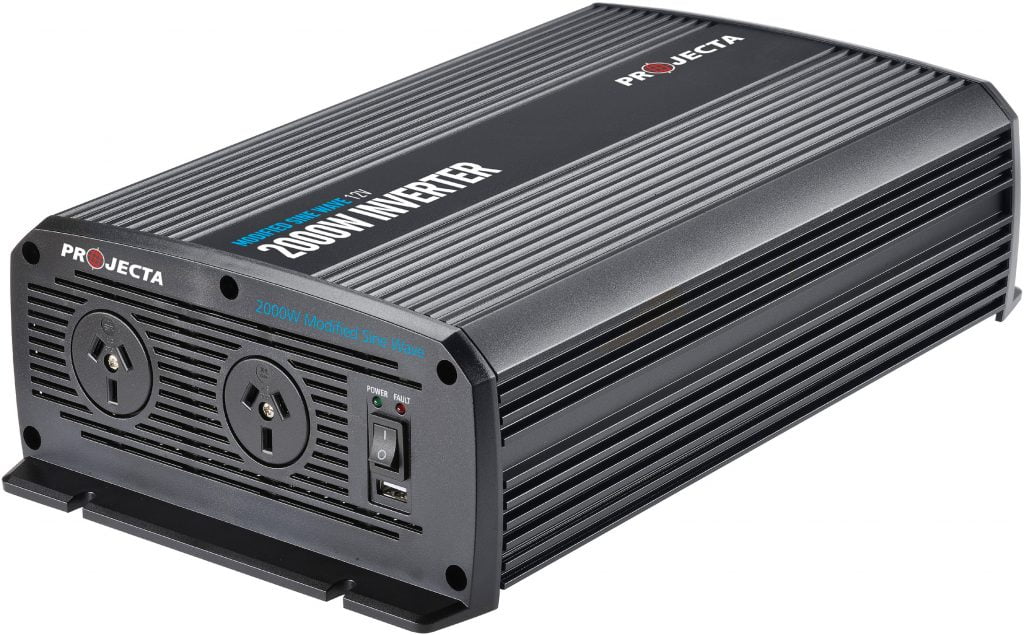 Available in four models (300W to 2000W) with six variants including two 24V options, a key characteristic of the range is 200 per cent startup power for half a second – meaning a 2000W inverter can briefly output a peak power of 4000W.
This provides the necessary 'kick' to power up common household appliances that require more power to start up than they do to run – something inferior inverters with similar (continuous) power output can struggle to do.
Other range-wide features include a 5V DC 2.1A USB socket offering convenient power and charging for small devices such as phones, tablets, cameras, power banks and toys.
There's also noise-free EMC filtering which combines with large capacitors to deliver smooth power delivery and reduced sound and screen interference in sensitive appliances.
The new Projecta Modified Sine Wave Inverter models are ideal for a range of recreational and trade applications. Starting the range is the IMW300 which is capable of supplying power for charging and powering equipment including phones and tablets, digital cameras, radios, portable gaming consoles and fans.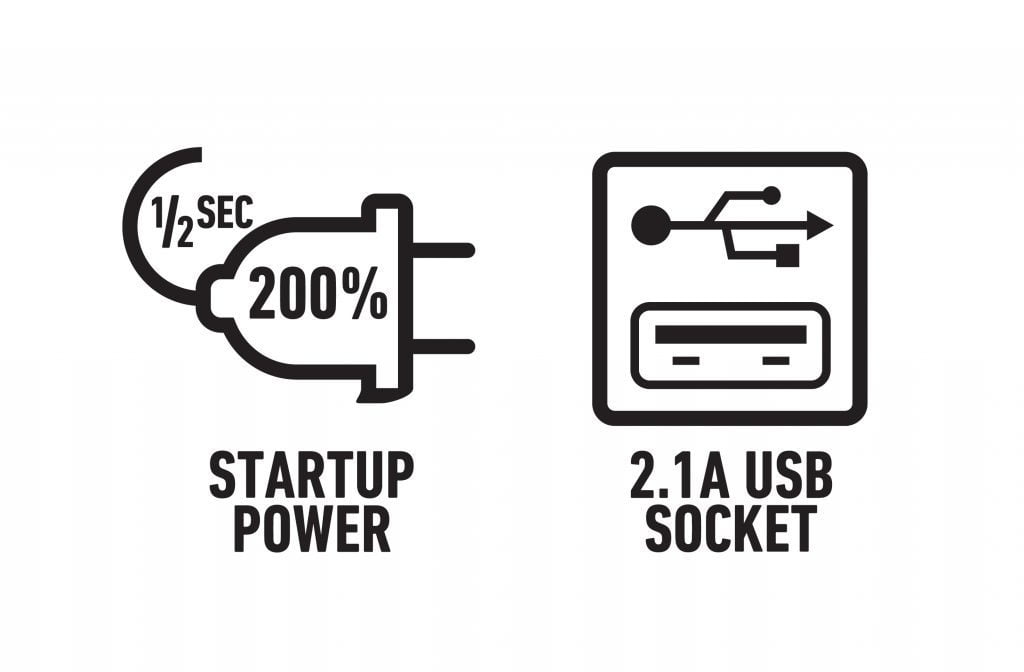 The larger IMW600 Inverter can also power a desk-top and lap-top computer, some power tools and site lighting. Next- up in the range are the IMW1000 and IMW1000-24, which have additional capacity to handle a microwave, small fridge, iron and coffee machine.
The range-toppers are the IMW2000 and IMW2000-24 variant, which further up the ante, providing enough output to satisfy more power-hungry versions of the equipment described earlier, along with hairdryers and toasters.
With low battery voltage and overload protection, approved mains sockets designed to Australian standard AS4763 and a full internal bonded earth system, the new inverters are engineered to deliver safe and hassle- free performance, whether for powering the smallest devices right through to high-consuming equipment.
And along with the safety and functionality that the latest range delivers, the new inverters also introduce a stylish and contemporary design that's highlighted by smooth, rounded edges, making them more visually appealing for open view installation.
The latest Projecta Modified Sine Wave Inverter range is available now from leading automotive, camping and trade outlets Australia-wide.