Top tips for first-time campers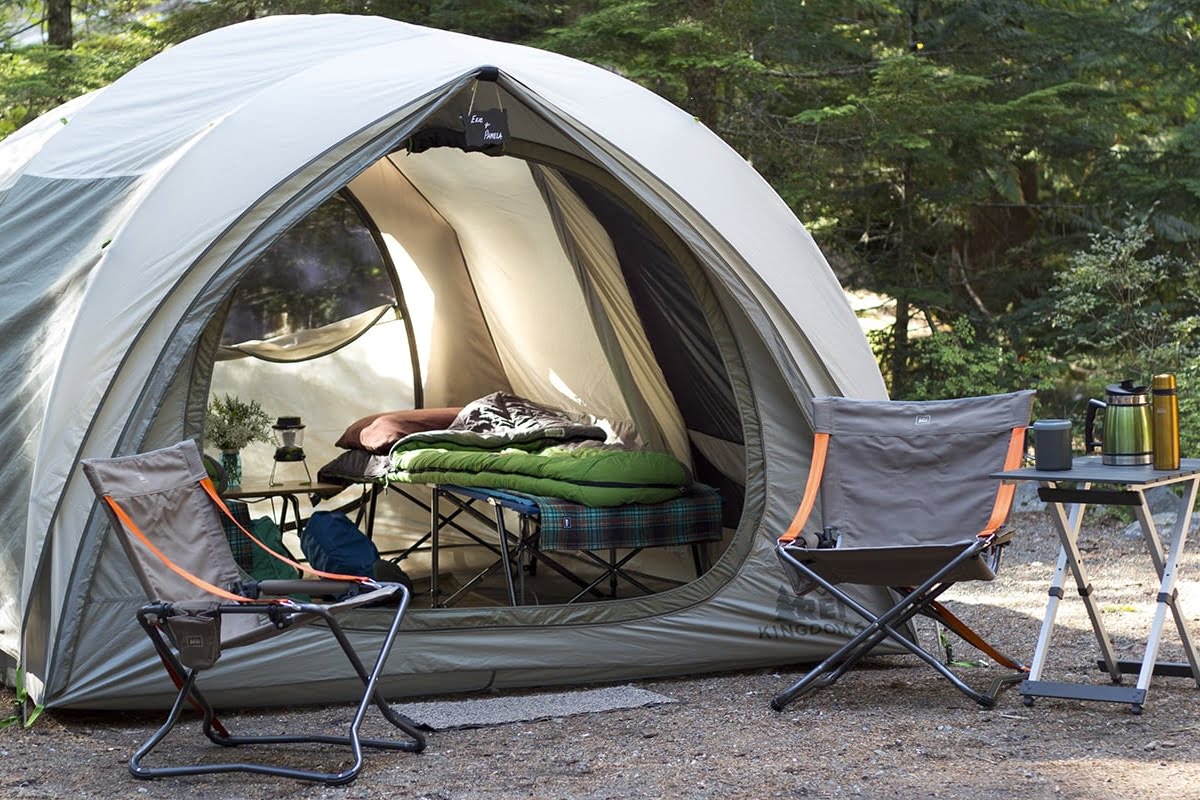 For some, the thought of camping is a scarier prospect than a visit to the dentist. However, with good advice and preparation, camping is extremely rewarding.
There's something special about embracing the great outdoors; being in touch with nature and enjoying the simple life. And we can help to make your first camping adventure a memorable one.
These handy tips should inspire you to embrace the tent. Happy camping!
Part one: Before you reach your campsite
Pack wisely: While it's important to have the essentials, there's no need to pack as if you're going on a six-month voyage to Antarctica. Avoid stress and be sensible and efficient when packing. And make a checklist.
The same rule applies if purchasing camping gear. First-time campers can spend a small fortune on every single gadget available. Keep it simple: buy only the best gear and gadgets and build on your camping gear as you go.
For example, choose a watch that will not only tell the time for you but also be functional and useful for your camping activities.
An ingenious suggestion was for first-time campers to choose a campsite within close range of a hardware store. This way, you can easily grab a spare item or three in case you are ill-prepared.
Be prepared for rain: Conspiracy theorists will tell you Mother Nature likes to play havoc with campers – some even suggest their mere presence at a campsite could provide relief to drought-stricken areas. To ensure the scoreline is You 1, Mother Nature 0, be prepared for wet-weather camping.
Firstly, check that your tent is rainproof before departure. Pack a raincoat and boots and place a spare set of clothes in a waterproof bag for extra insurance.
Be sure to pack a tarpaulin or two; these are also useful to protect against the sun and wind. And bring along plastic bags and ziplock bags – they always seem to come in handy for storing items when it rains.
Remember that weather can be interchangeable: While the weather forecast might predict a run of warm days, it's important to be prepared for interchangeable weather when camping. Warm clothes may be even required when camping in summer: in some places, overnight temperatures are capable of plummeting faster than a waterfall.
Year-round items worth packing when camping include earplugs and a comfortable chair.
Expect all conditions: In light of extremes in the weather, be armed with back-up activities in case the elements are not working in your favour. A bored camper is not a happy camper.
Make a cooking checklist: Remember that you might not have access to all your regular cooking utensils and equipment – so make a checklist of essential items. Be practical: plastic or disposable cutlery, crockery, mugs, and cups are ideal when camping.
"A bored camper is not a happy camper."
Invite experienced campers to join you: If you have trepidation about going alone, coax experienced campers to come along for the ride – they may be able to share valuable advice.
Consider a trial run: Particularly if camping with children. Even a simple exercise like pitching a tent in your backyard can go a long way to making it easier when it comes time for the 'real thing'.
Part two: When at your campsite.
Check the ground: Before you set up, check the ground under which the tent will stand and clear away any loose objects. This will ensure greater comfort.
Prepare for rain (again): If it's raining, keep bedding and other items away from the walls of your tent to avoid rain leaking through to the inside. We won't explain the exact science behind it, but trust us – this simple advice will save you a world of pain.
Be aware of restrictions during fire season: Conversely, be aware of fire bans and restrictions in the area you are travelling, otherwise you could be up for a hefty fine. Of greater concern, you don't want to be responsible for starting an out-of-control fire.
Socialise with fellow campers: Don't be shy when camping – socialise with your fellow campers. It's enjoyable and you may even pick up some handy hints along the way.
"If it's raining, keep bedding and other items away from the walls of your tent to avoid rain leaking through to the inside."
Consider an upgrade
Still not convinced? Well, there's a suitable compromise thanks to the emergence of 'glamping' (glamorous camping). With this trend you can experience the joys of 'roughing it' without having to forsake any of your creature comforts. It's a win-win situation!
Several BIG4 Holiday Parks offer safari-style tents that fall straight into the glamping category. This accommodation option comes complete with ready-made tents – no setting up is required – and some even include amenities such as a shower, fridge, and microwave.