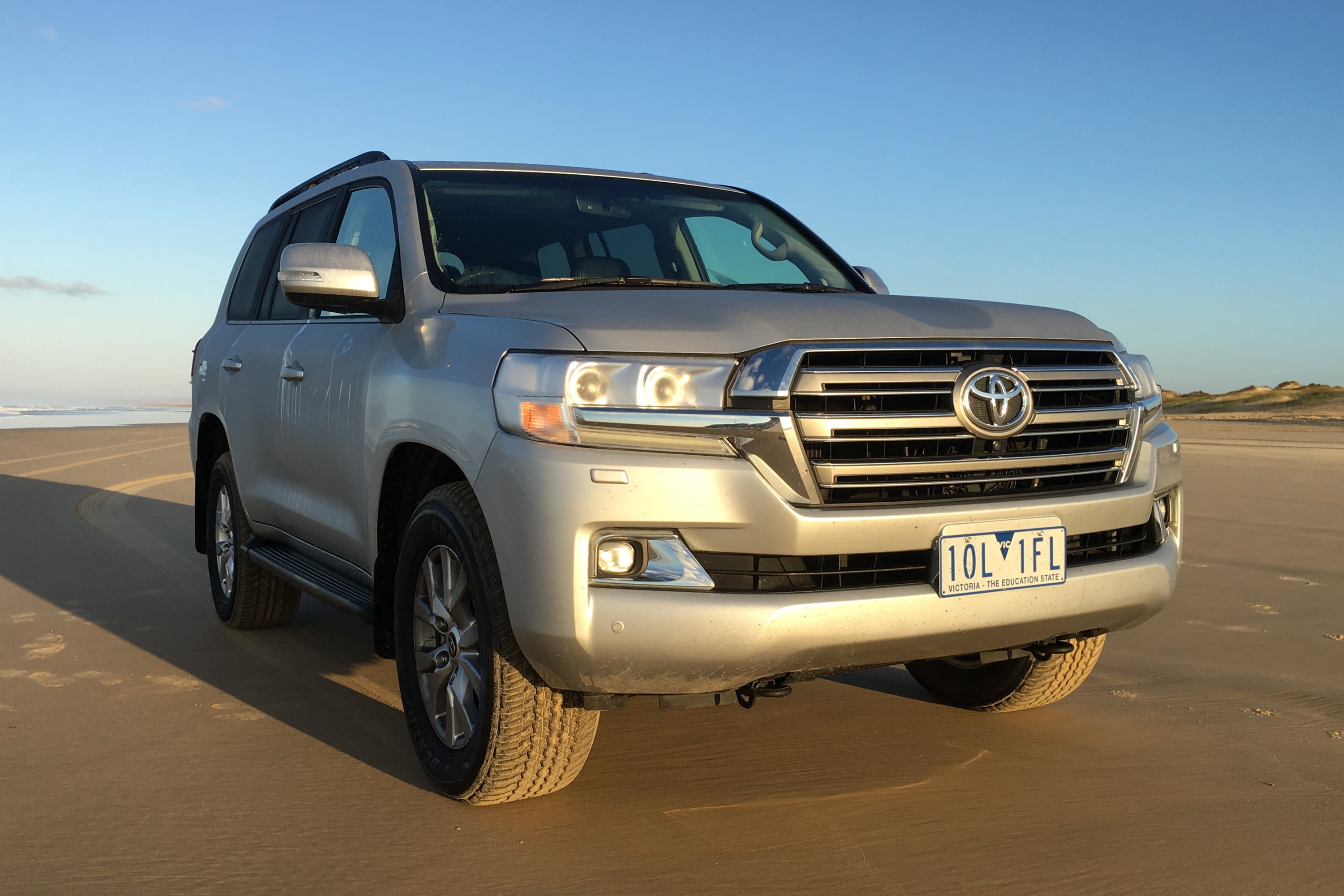 The Toyota LandCruiser is built for road trips. It's economical, can carry the whole brood, is jam-packed with convenience features and has space galore.
Recently, myself and a driving companion took a road trip from Sydney to Coffs Harbour for a family reunion in the LandCruiser 200 VX. Road trips can test everyone's patience, so we've picked the LandCruiser's top 5 features that guarantee a happy trip!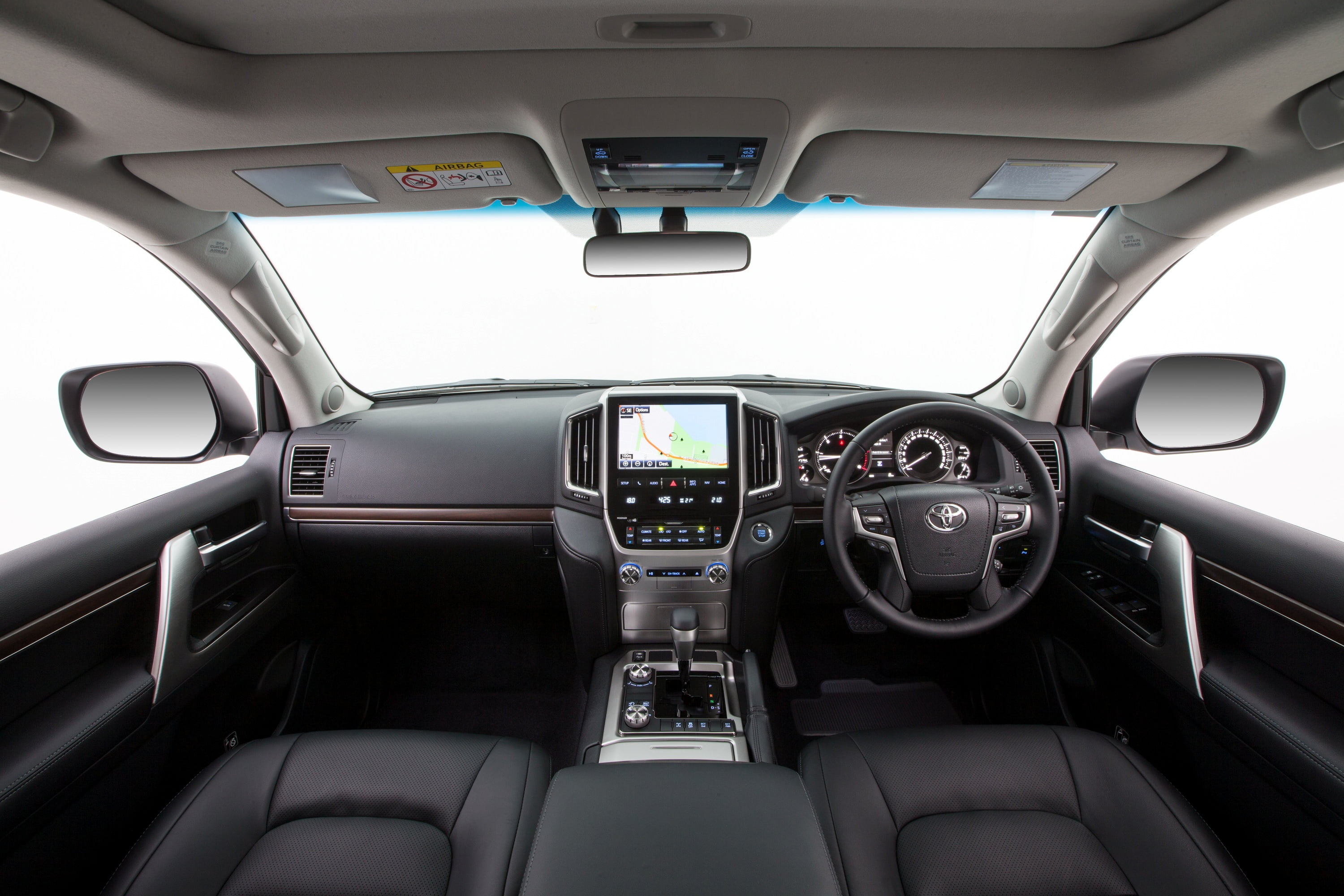 Artic winds on your left, Sahara Desert breeze on your right
Arguably at the top of the list for in-car fights is the air-conditioning. My travel companion seemed to think 29 degrees was appropriate, I don't turn it up beyond 22 even on the coldest day! Enter: dual zone climate control. Now driver and passenger can move the outlets in their desired direction and feel the cool/warm/hot breeze as they wish.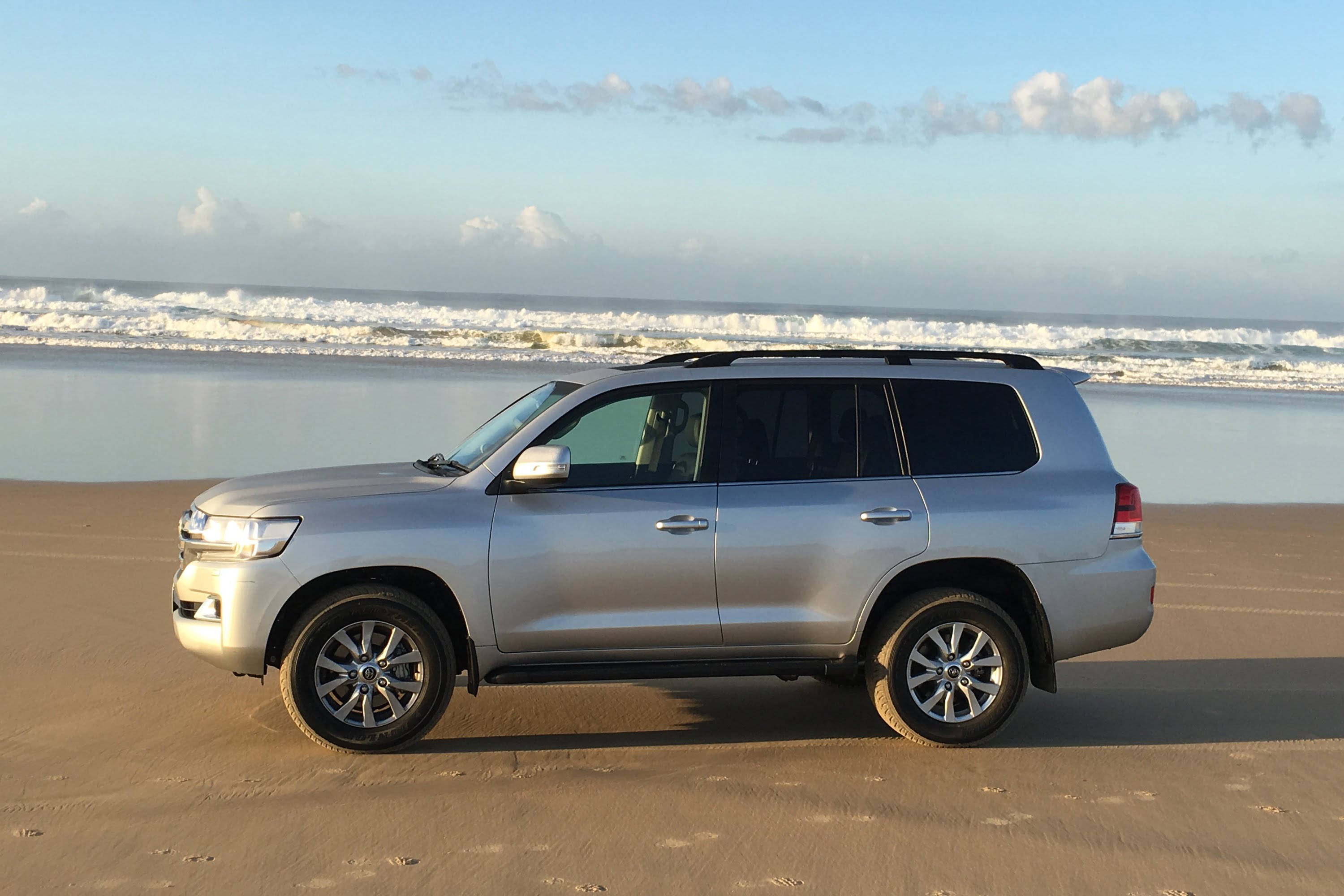 The LandCruiser 200 VX takes it one step further and offers four-zone climate control so your rear passengers can keep the peace as well. There are, count them, 28 different air vents. If you can't find a comfortable climate setting for all occupants in this car, you never will!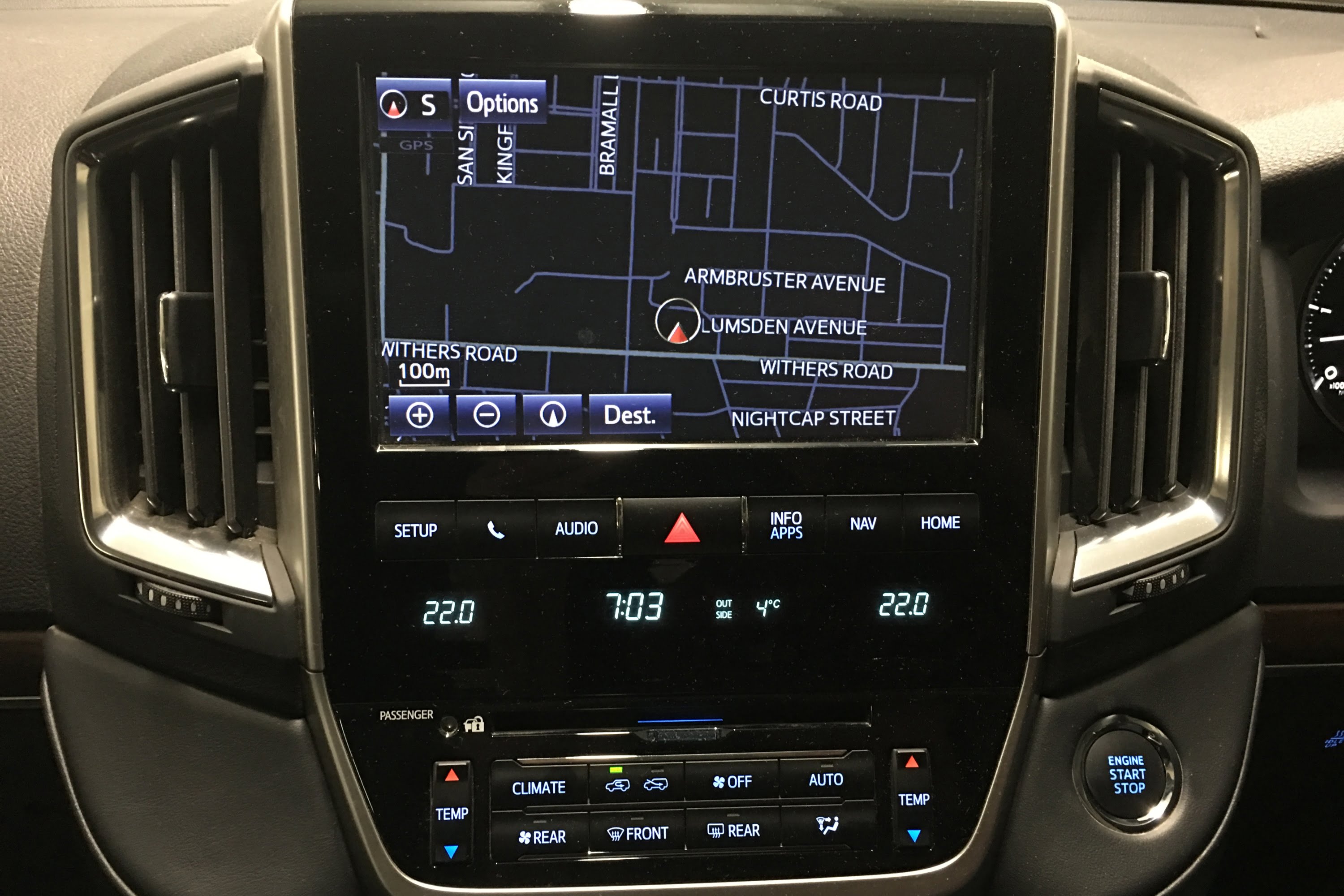 What's a road trip without a soundtrack?
The key to a great Aussie road trip is a cracker playlist blaring from the speakers. When I was controlling the tunes it was a "Road Trip" mix playlist from Spotify, when my driving companion was, it was Ed Sheeran on repeat – making "music choice" another bone of contention on a road trip!
LandCruiser 200 VX is equipped with a 9″ LCD touchscreen with digital radio/AM/FM tuner, AUX and USB inputs, Bluetooth connectivity, 9 speakers and in-built satnav. Whilst I usually forgo using the in-built satnav in favour of Apple maps, this system was really intuitive and worked well.
Unfortunately, Toyota have held out installing Apple CarPlay and Android Auto in their vehicles, which truthfully, was greatly missed on this trip. It just makes navigation, phone and audio functions so much easier. Thankfully, Toyota has come to their senses and will start rolling out Apple CarPlay and Android Auto as a standard feature across the latest generation multi-media system from the fourth quarter this year.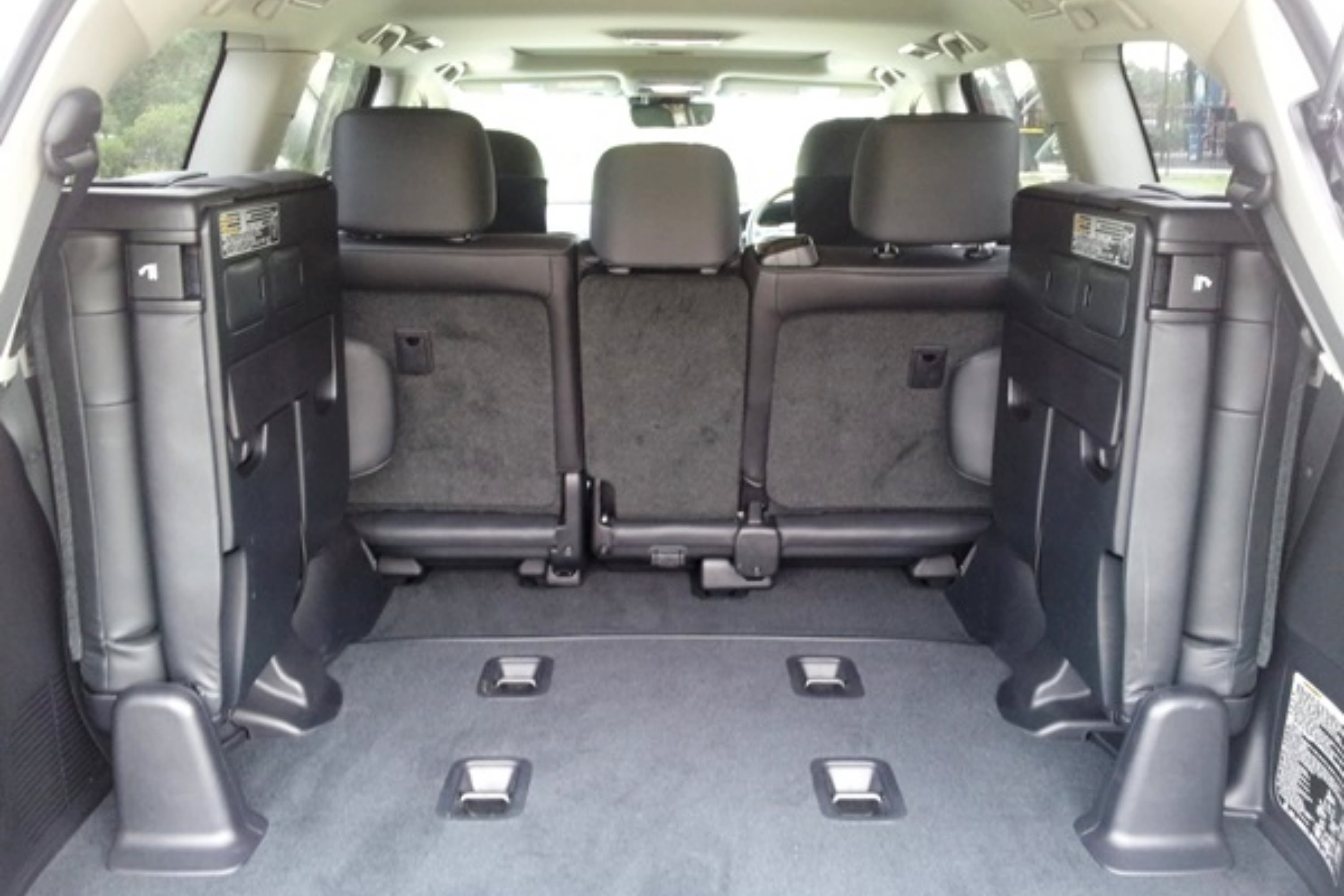 Pack everything, including the kitchen sink
Interior space is not lacking in the LandCruiser 200 VX and with the second and third row of seats collapsed, the space becomes cavernous, boasting up to 1,276L capacity. Of course, if you're utilizing the second and/or third row of seats, this will reduce dramatically however, even with the second row in operation, there is more than enough boot space for everyone's luggage, including the extra bag or two that always seem to sneak in.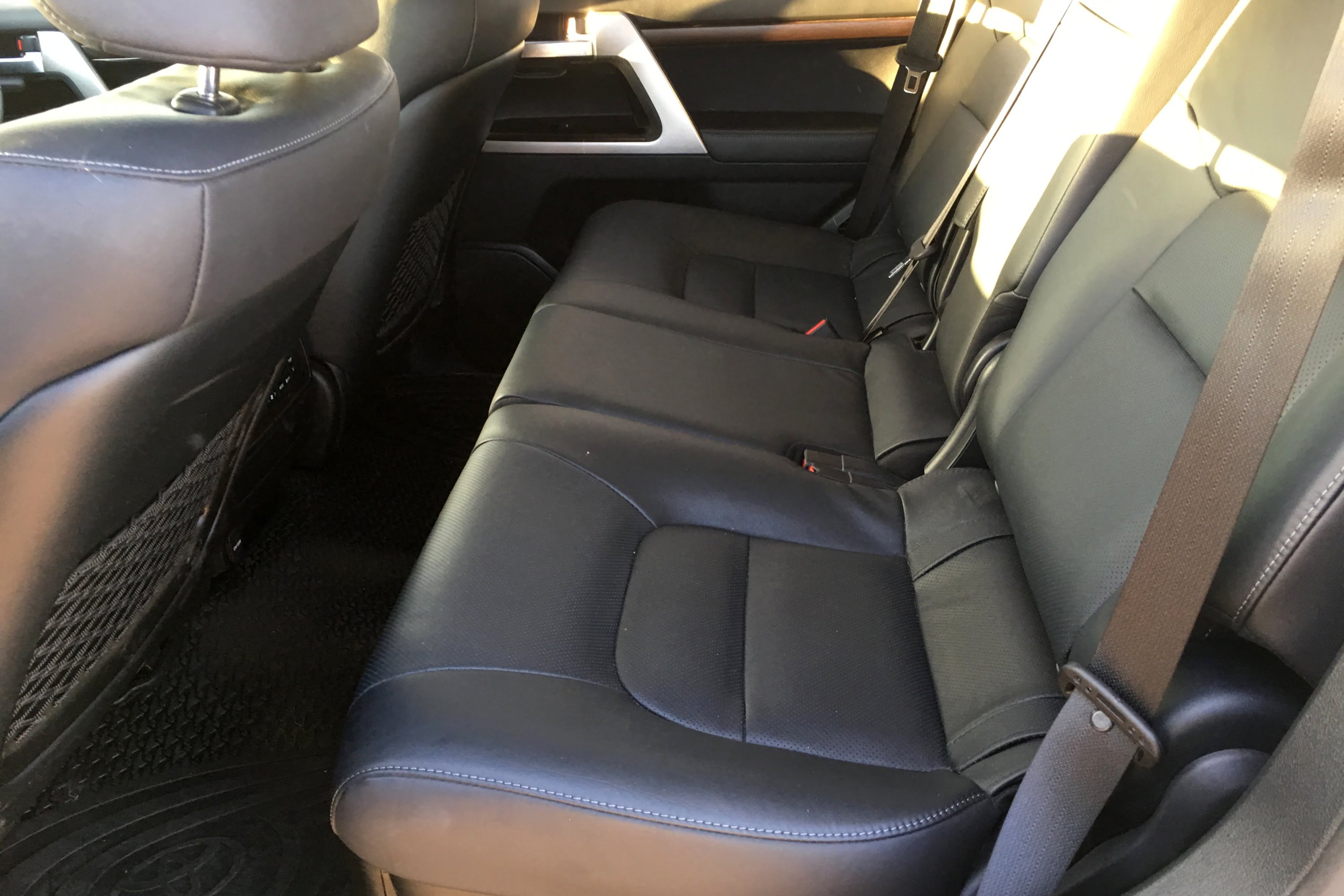 There is also a fantastic level of flexibility with the seven seats thanks to a 40/20/40 split folding second row and 50/50 split third row. Up front, you feel as though you've been treated to the Business Class experience, with extra wide comfortable seats and plenty of knick-knack storage within arm's reach.

Click-clack, front and back!
Safety is extremely important on the road, even more so when embarking on long road trips. With a 5-star ANCAP safety rating, the LandCruiser 200 VX gives all occupants peace of mind. Equipped with 10 airbags, Vehicle Stability Control, Active Traction Control, Hill-start Assist Control and Multi-Terrain Anti-lock Braking System, all the usual safety systems are there.
On a road trip however, there are a few that become particularly handy. For instance, I couldn't tackle the freeway without cruise control; for me, it really helps with fatigue and a comfortable diving position. I do wish this variant had adaptive cruise control for that extra level of reassurance. Blind Spot Monitoring is extra handy on multi-lane freeways as you're alerted to vehicles moving through your peripheral space without needing to take your attention off what's in front of you.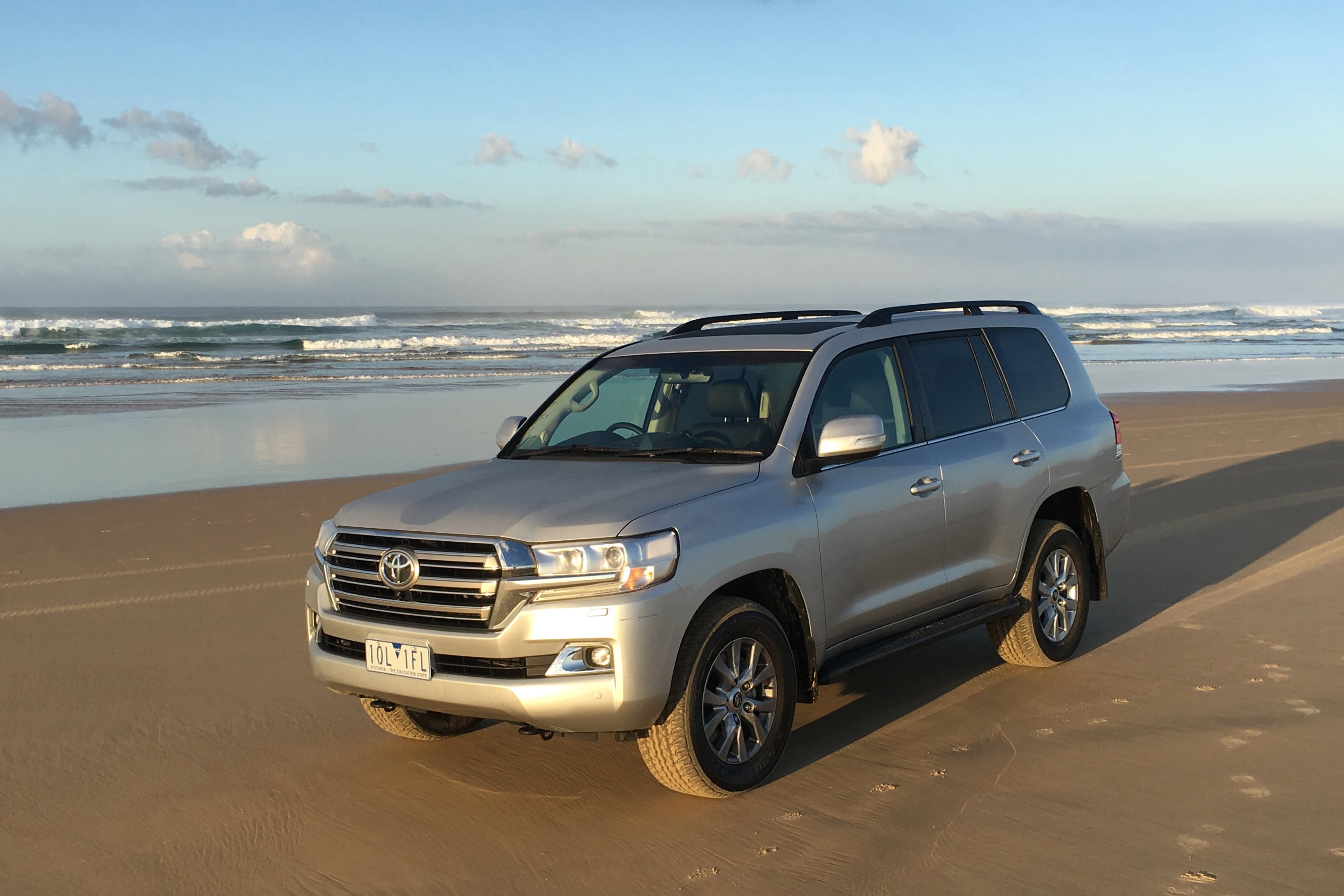 Then there's a reverse camera with front and rear parking sensors, a must-have when pulling in and out of unfamiliar parking lots at service station and food stops. It's amazing how quickly you get used to these features and miss them when you're in a vehicle that doesn't have them as standard.
The VX misses out on Toyota Safety Sense with Lane Departure Alert (LDA), Pre-Collision Safety system (PCS) with pedestrian detection, Automatic High Beam (AHB) and Active Cruise Control (ACC) – you have to go to the top-of-the-range Sahara for this.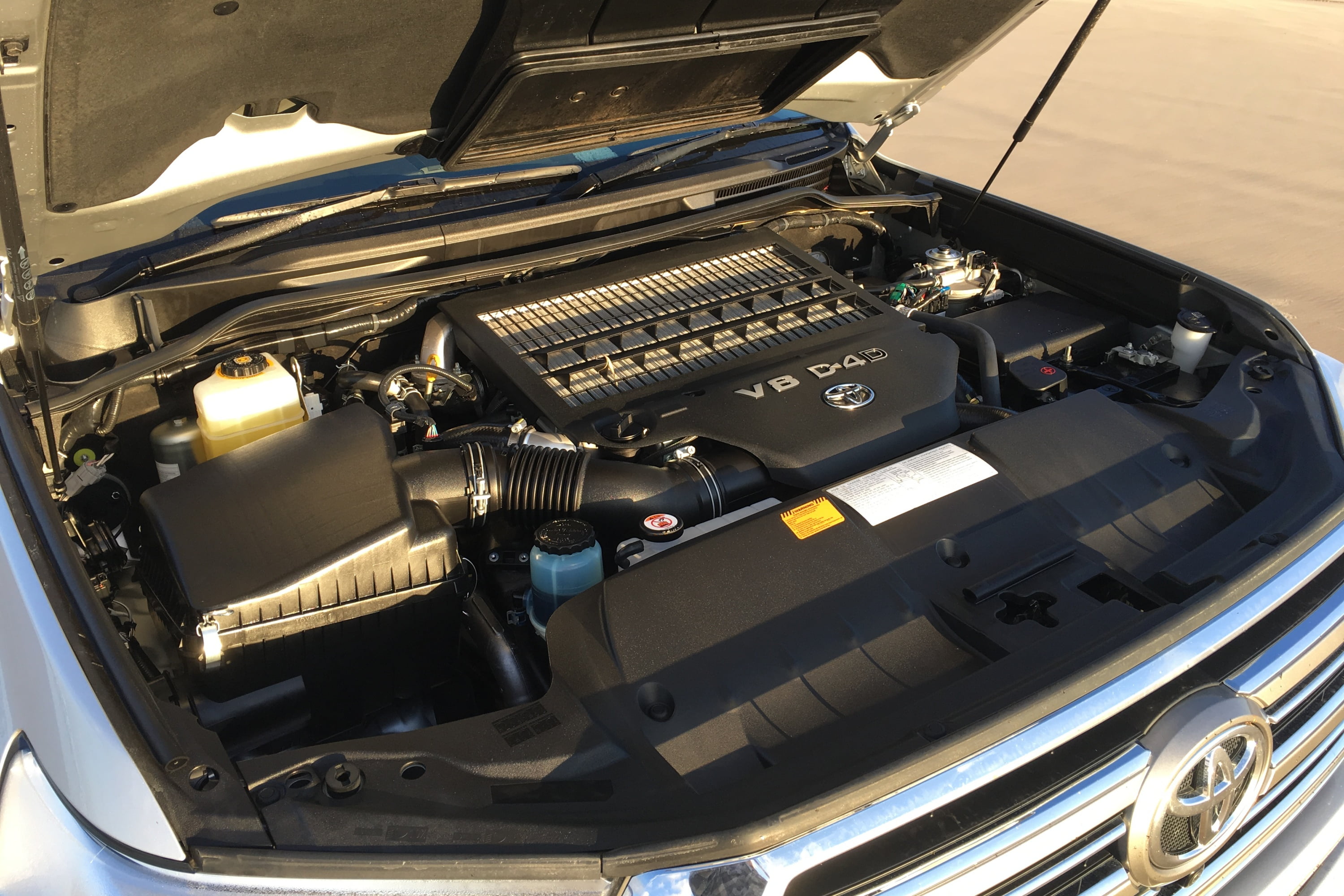 What's good under the hood?
The LandCruiser's 4.5L Twin Turbo diesel V8 engine has a fair chunk of vehicle to move, with a kerb weight of 2740kg, plus all your extra luggage of course! Producing 200kW of power @ 3,600rpm and a massive 650Nm of torque @ 1,600-2,600rpm, this beast moves. It doesn't spring to life like an over-excited puppy, but once it gets going, there is no trouble over-taking on the freeway when required.
Toyota records a combined fuel economy of 9.5L/100km, but we got significantly lower than this on our road trip thanks to the straight freeway from Sydney to Coffs Harbour. Diesel may be going out of fashion, but for Aussie road trips that usually cover a fair distance thanks to our sprawling geography, it's still a favoured option.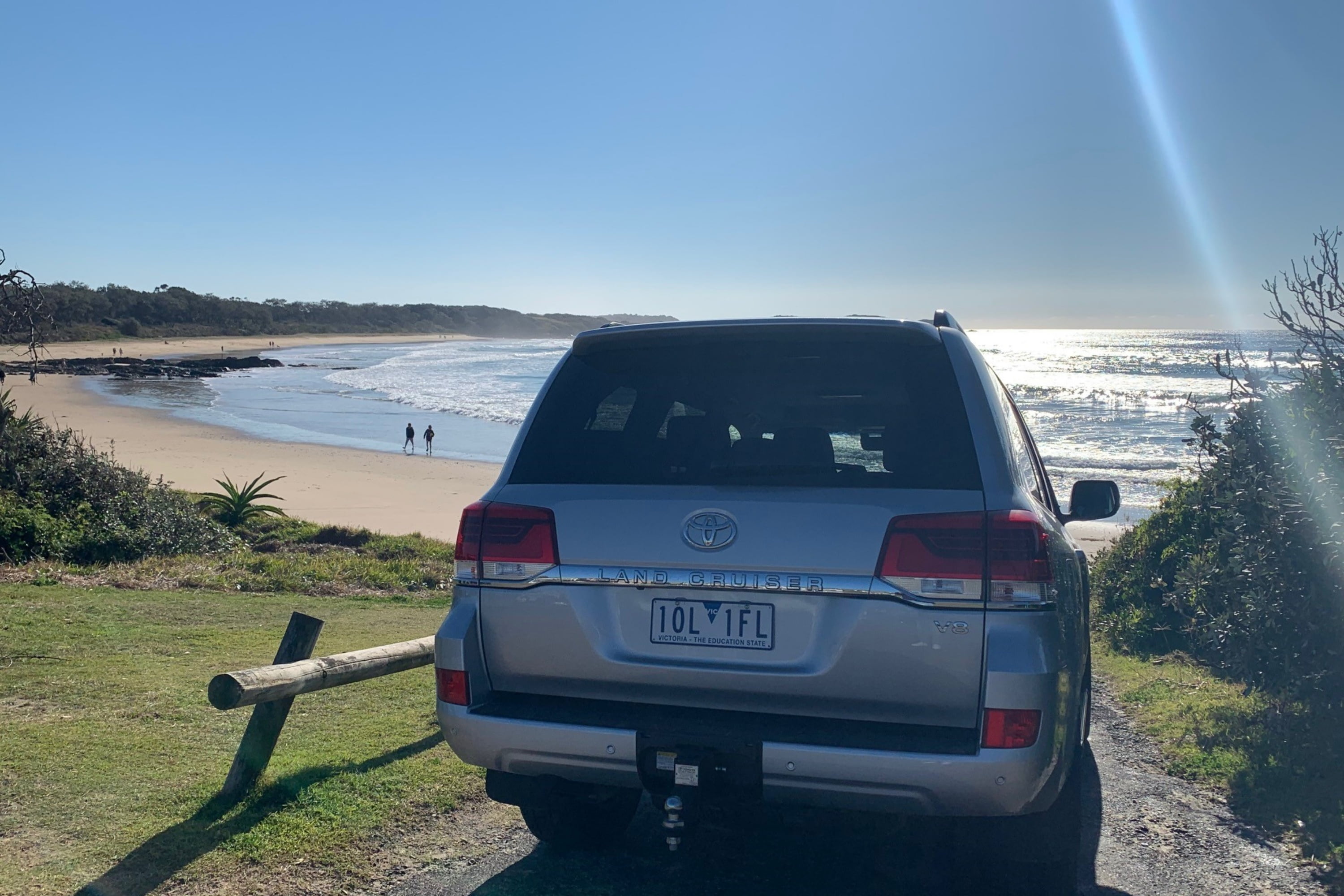 Priced at $107,608* driveaway, this isn't your average family road-trip vehicle. However, if the wallet allows and you're the "parent taxi" to and from school and sporting events with a plan to take some trips away including some off-roading, it's hard to ignore the tried and tested Toyota LandCruiser.
*driveaway pricing is for postcode 2000 and is subject to change.