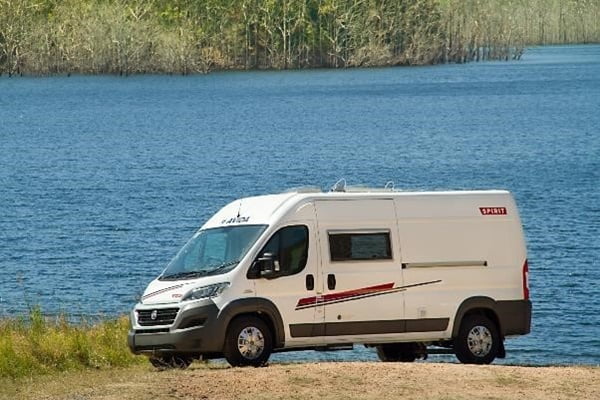 Avida, a great Australian story, has been manufacturing RVs since 1965 in Western Sydney NSW. Avida remains the number one manufacturer of Motorhomes in Australia with over 50 years of experience building RV products like motorhomes, campervans and caravans.
Avida have recently added the new Sprit campervan to the expanding range. The Spirit is available in 2 models, the V6012 and the V6032, it's a sleek, stylish and compact campervan that can sleep 2 to 4 people.
Driven on a standard car licence, the Avida Spirit is the latest release campervan from Avida and is available on the 4-cylinder turbo diesel Fiat Ducato van with an exterior length of 5998mm and a choice of a manual or MTA semi-automatic transmission.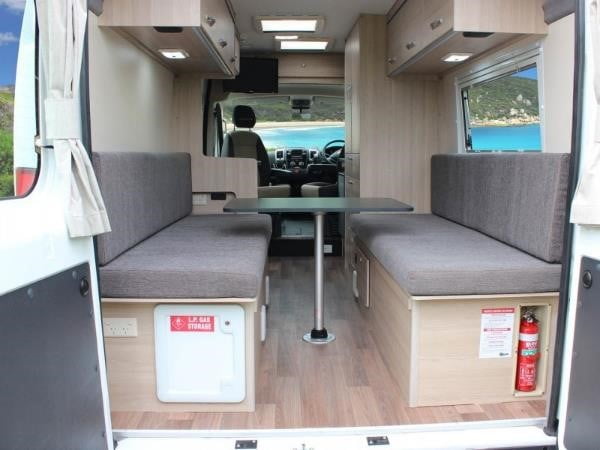 The Avida Spirit offers plenty of options to allow you to cater the campervan to your travelling requirements, like the electric roll down bed in the rear, the bathroom with shower and toilet or a diesel furnace heater for those colder months. You can also personalise the Spirit with options like solar, reverse camera, a personal inverter system or an external shower with hot and cold water.
Avida allow customers to personalise the look and feel to match your taste and décor and the Avida Spirit campervan is no different with a choice of benchtops, external decals, fabric collections and floor vinyl.
Avida's Sales and Marketing Manager Billy Falconer said "Avida currently offer the popular Escape campervan and we are pleased to now add another two campervan models to the Avida range with the new 2017 Spirit".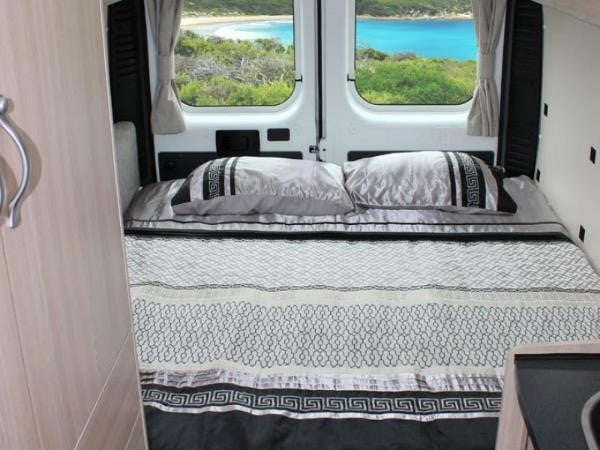 The V6012 model offers a full-sized wardrobe with fully upholstered single beds/dinette in the rear with an adjustable table allowing you to relax, while the V6032 model offers a front dinette and a large rear bed with plenty of under bed storage for all your work or sports equipment.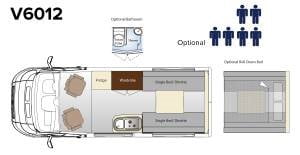 Both Avida Sprit models come with Avida's own 12 volt & 240 volt integrated distribution control panels & energy management system, a fridge/freezer, television with DVD player and an adequately equipped kitchen with gas cook top and sink combination allowing you to cook your favourite meals while enjoying the campervanning lifestyle.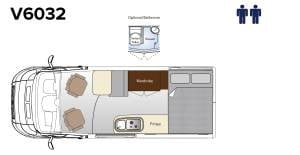 Every new Avida Spirit campervan has a very important attribute we simply call "peace of mind" with our market leading 3 year or 1-million-kilometre factory backed warranty and 2-year emergency roadside assistance, coupled with our comprehensive nationwide accredited service network to ensure we are with you all the way.