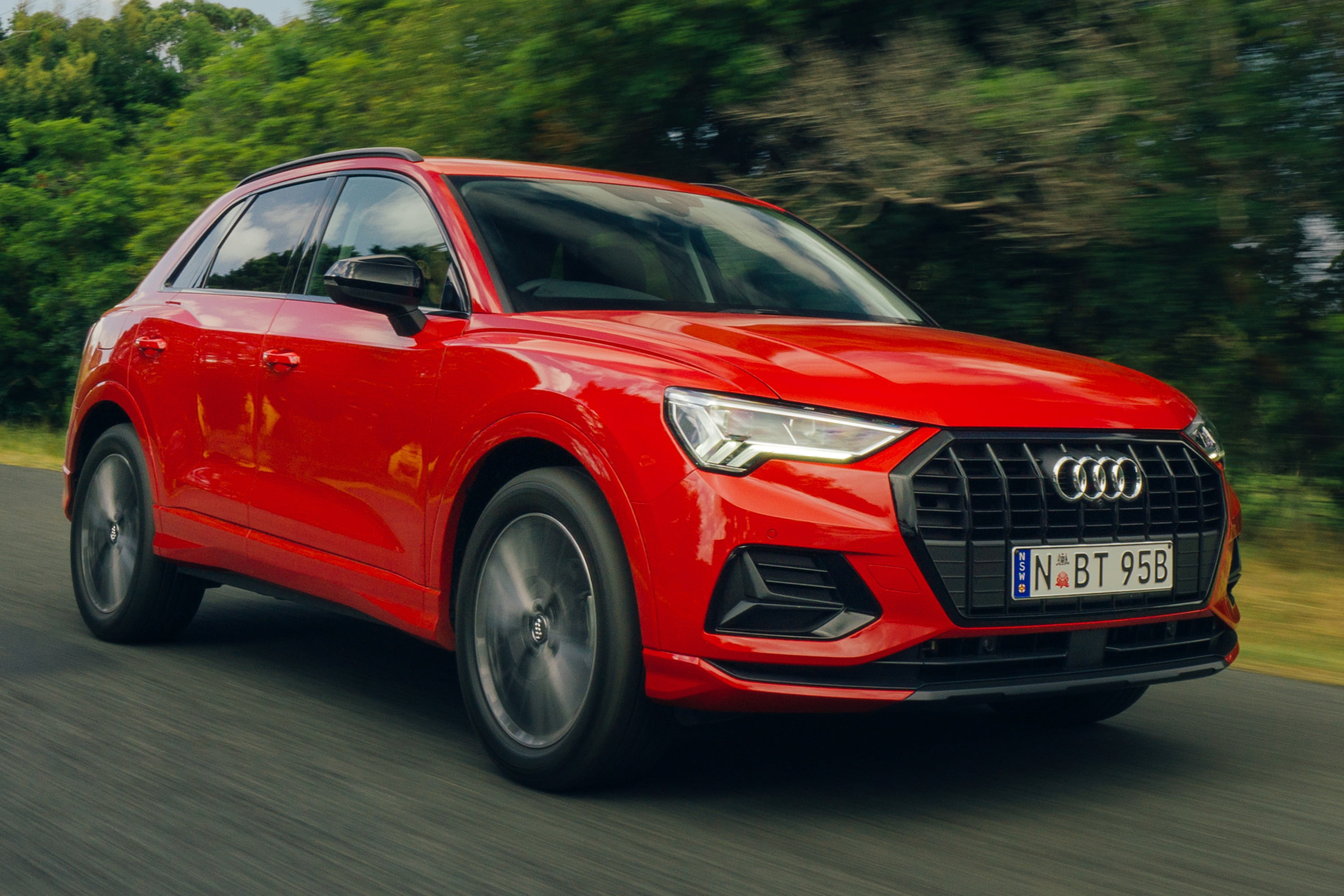 Audi Q3 is a new model that has been launched seven years after the first generation. The sales of late for the aging Q3 have been abysmal because basically they ran out of stock a while ago, meaning the new model is all important for Audi. It sit above the quirky Q2 in model placing and is aimed at small or new families and those retiring or downsizing, the empty nesters or best lifers.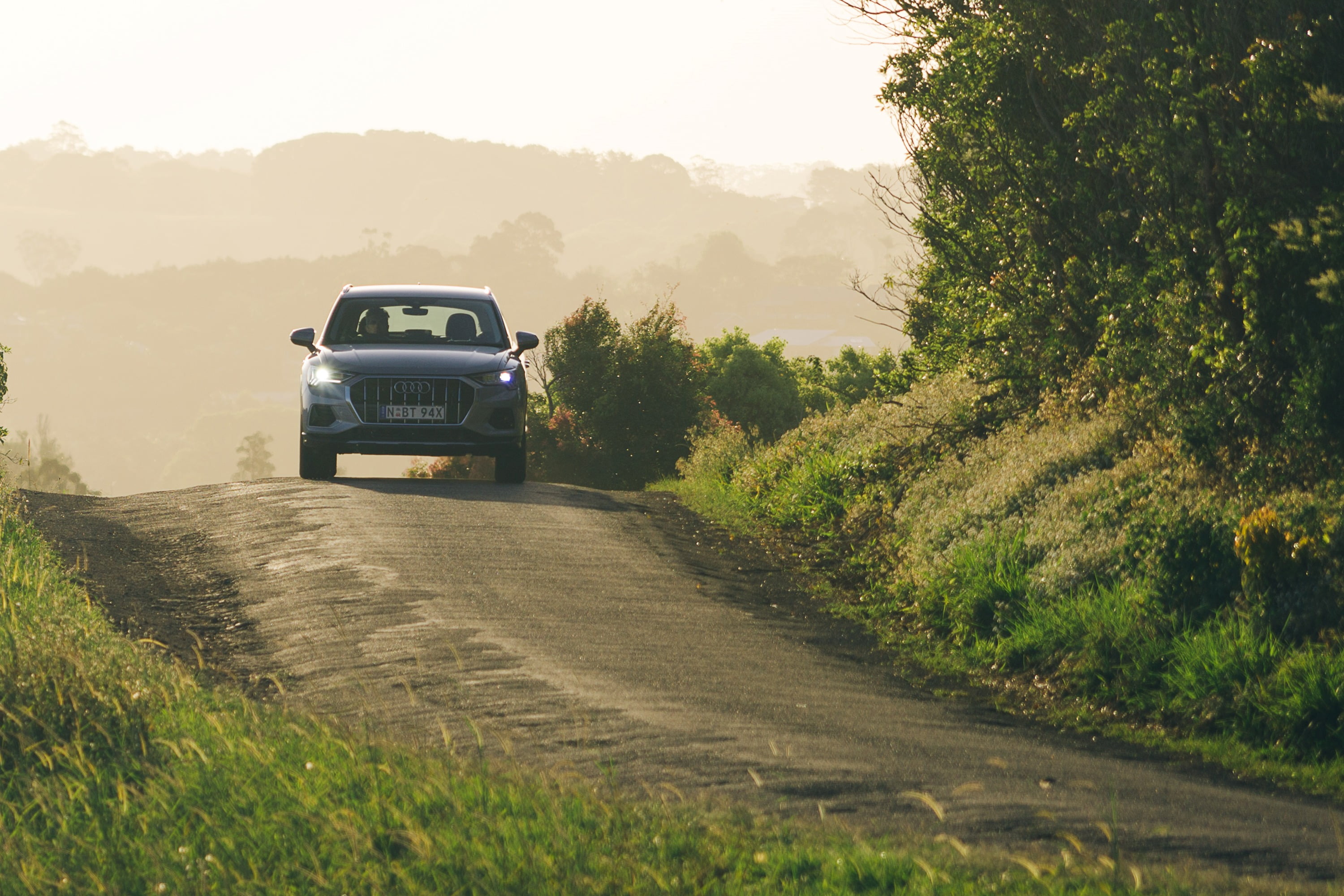 But how important is it for readers of OzRoamer.
What makes a SUV? There are also a plethora of other acronyms, such as UAV (Urban Activity Vehicle) SAV (Sports Activity Vehicle) and more. Well we answer the question about whether the Q3 2WD is a SUV for OzRoamer readers a little later.
The full moniker for the new model is Audi Q3 35 TFSI S tronic (110 kW). Audi have come up with this bizarre way of categorising their vehicles by power so this one is a "35" which has absolutely no bearing or relationship to anything in the vehicle. The Audi product person patiently explained the reasoning behind it a couple of times and yet I'm still no wiser as to why. Maybe it was late or too many red wines, so I will just follow their lead.
The Audi Q3 has been launched as a 2WD version only initially, with a Quattro version coming in mod 2020.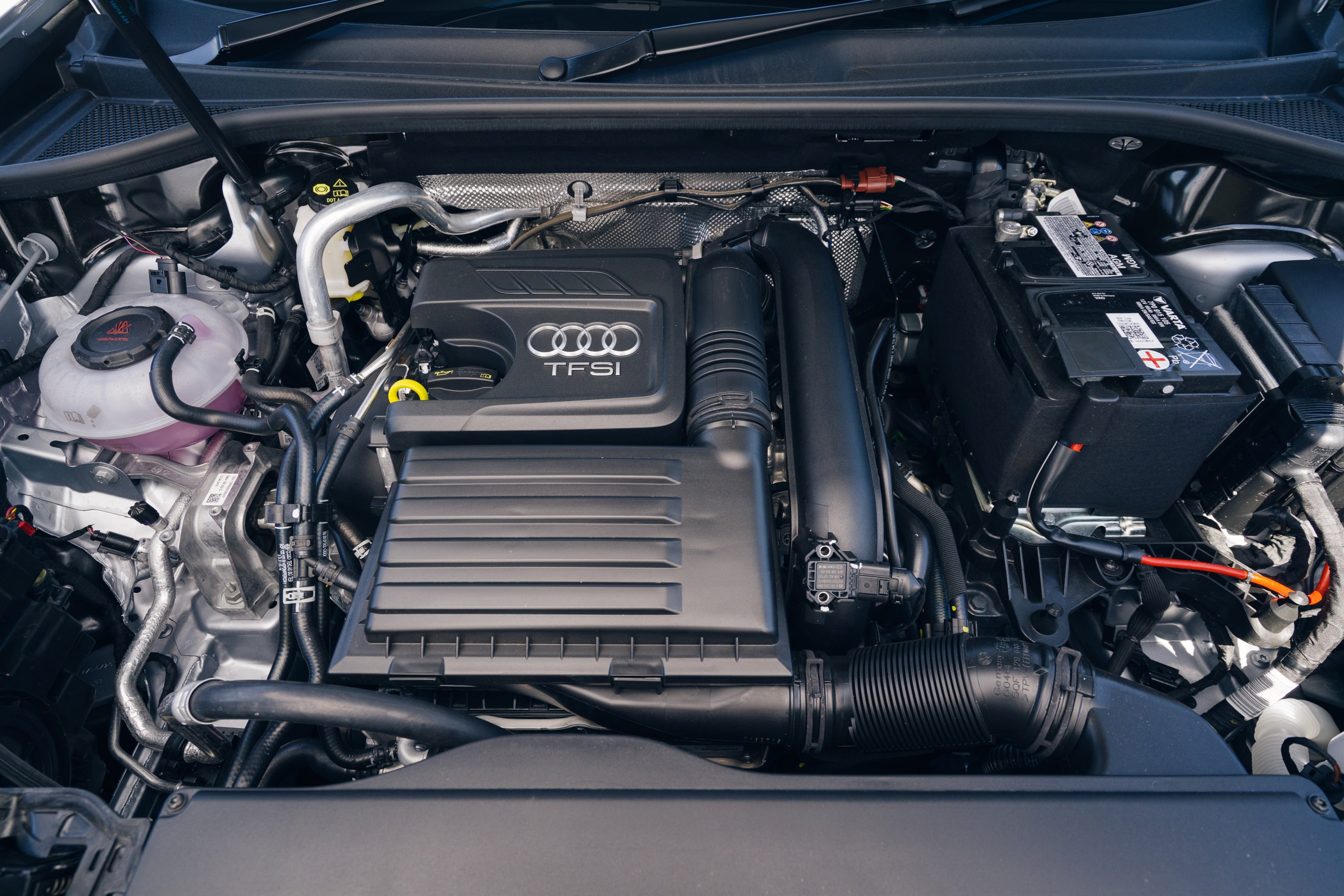 Let's have a look at what it has got.
One engine a 1.4L TFSI producing 110kW @ 5000 rpm and 250 Nm @ 1500 – 3500 rpm
Front wheel drive only
One transmission a 6 speed S tronic / dual clutch
This combination provides reasonable performance and easy driving with the low torque delivery as well as reasonable economy at a ADR combined figure of 7.2L/100K . The Q3 will go from 0-100km/h in 9.3 seconds and top out at 207km/h.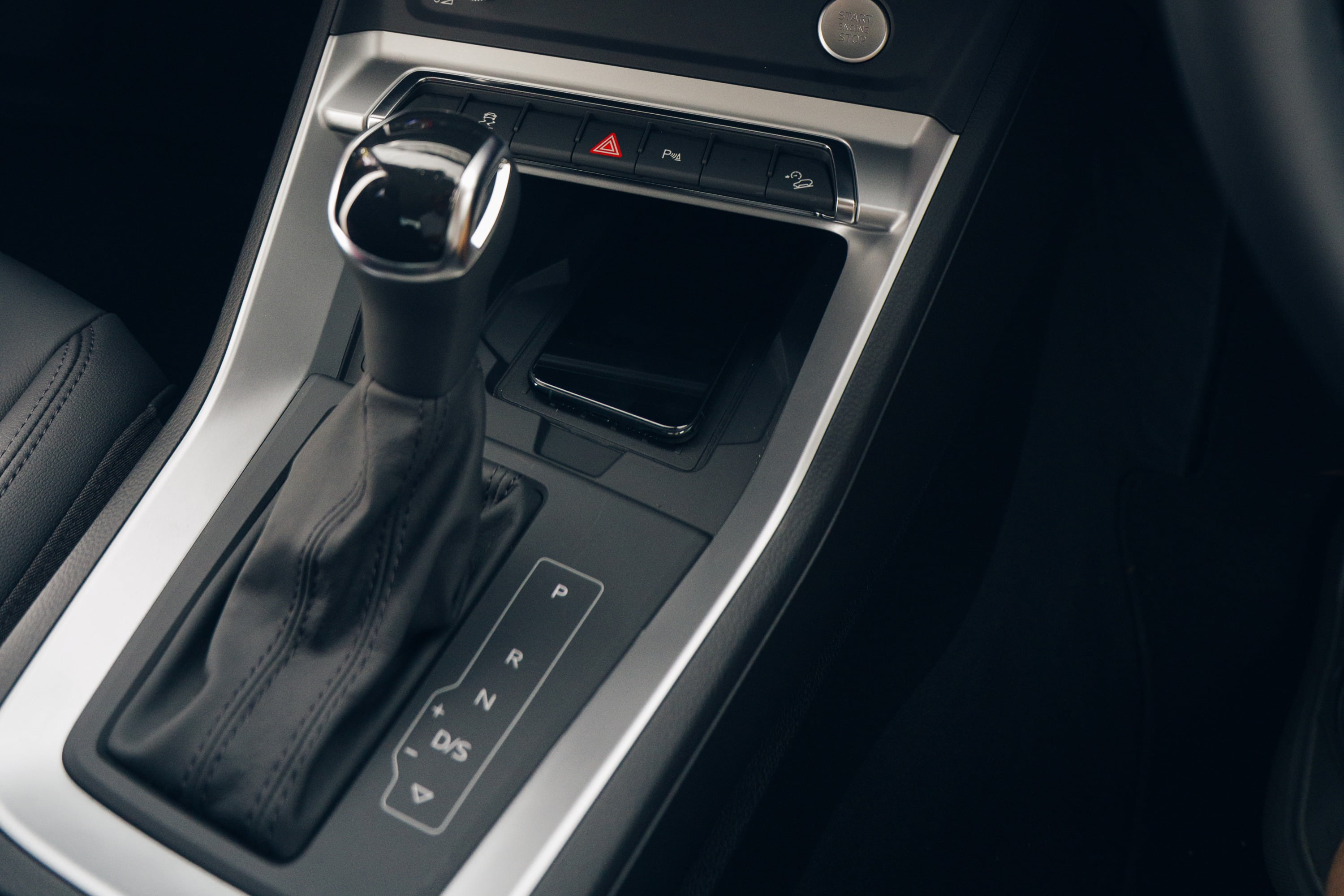 The vehicle itself is better looking than the last model and is a little longer in overall length and wheelbase as well as a little wider, yet not quite as tall. It looks squatter and more purposeful than before.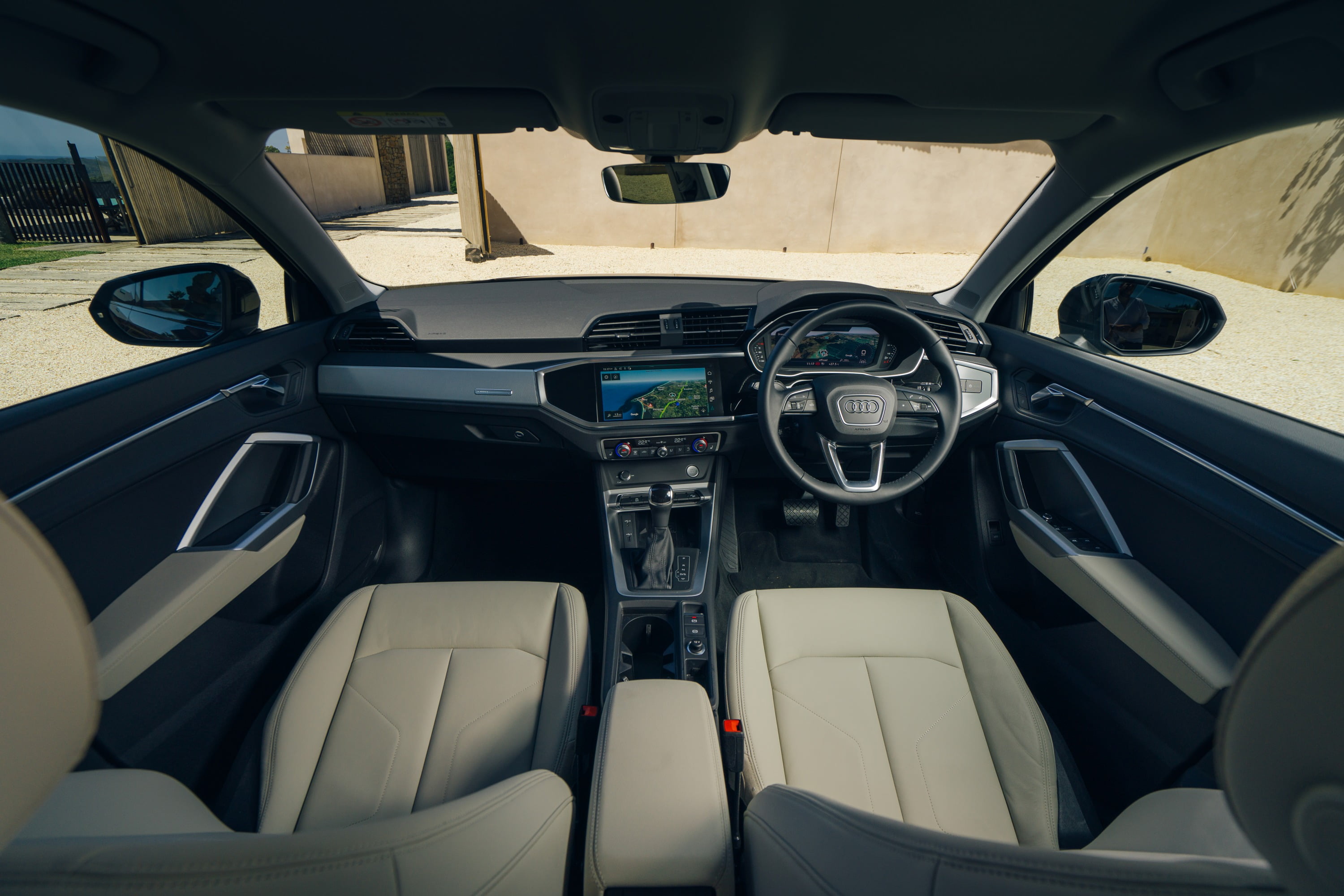 Inside it's a comfortable place with typical Audi technology and advanced connectivity. The optional seat package is excellent as are most driver ergonomics.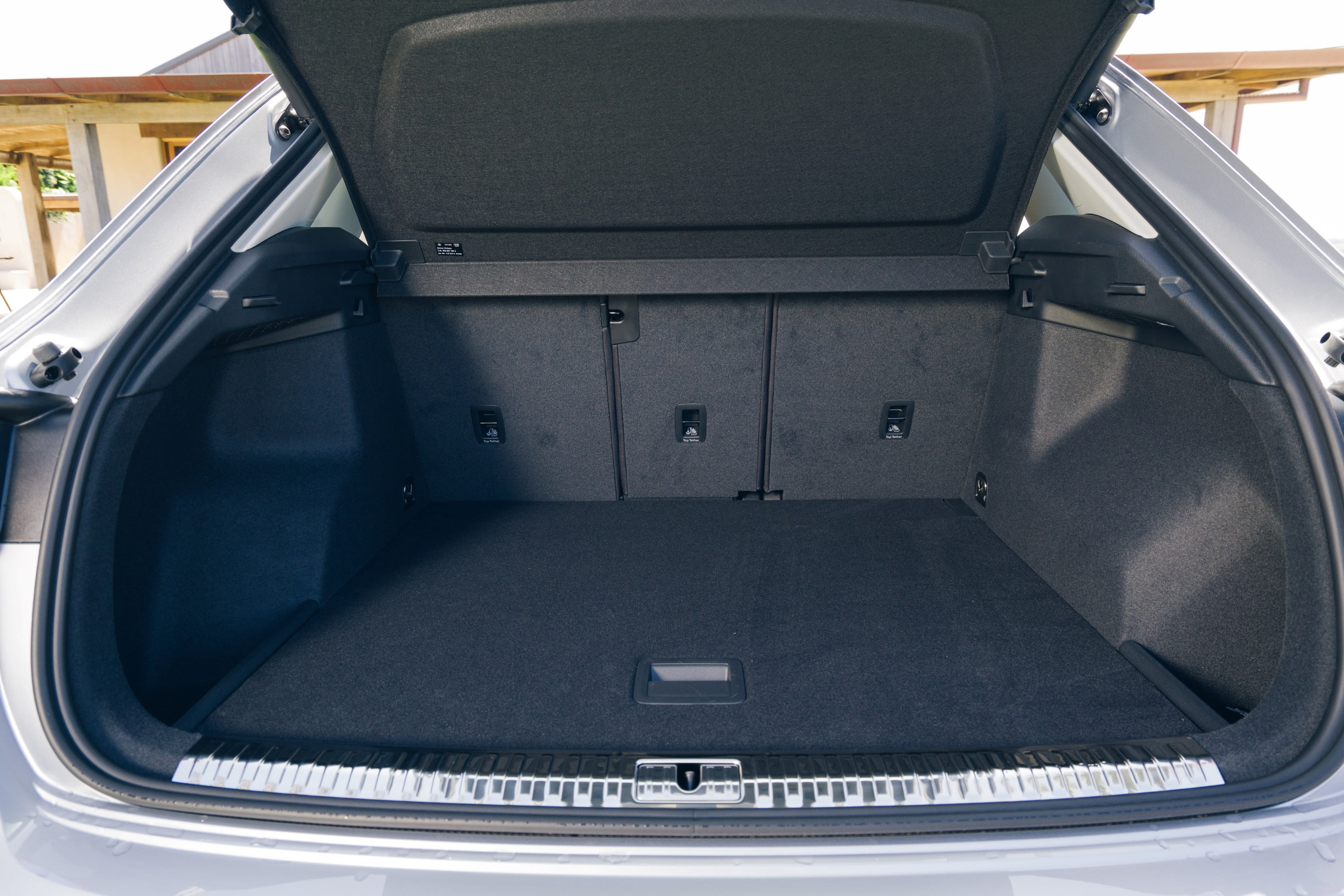 The extra room is noticeable inside especially for the rear passengers. The rear seats now tilt and can slide forward or back by 150mm as well as fold flat in a 40/20/40 configuration for a very practical cargo capacity between 530 and 1525 litres
At launch there are two versions, the Q3 S5 TFSI and the Q3 35 TFSI Launch Edition. Pricing* Q3 35 TFSI S tronic 110kW  – $46,400*. Q3 Launch Edition 35 TFSI S tronic 110kW –  $52,750*
Launch Edition
Launch Edition is available at market launch and for a while, I would say until the model line-up fills out in mid-2020. Launch Edition includes additional equipment highlights like 19-inch alloy wheels, metallic paint, privacy glass, folding exterior mirrors, high-output Audi sound system, auto dimming interior mirror, electric front seats with electric lumbar support, heated front seats, a 360-degree parking camera, as well as Adaptive cruise assist, with emergency assist.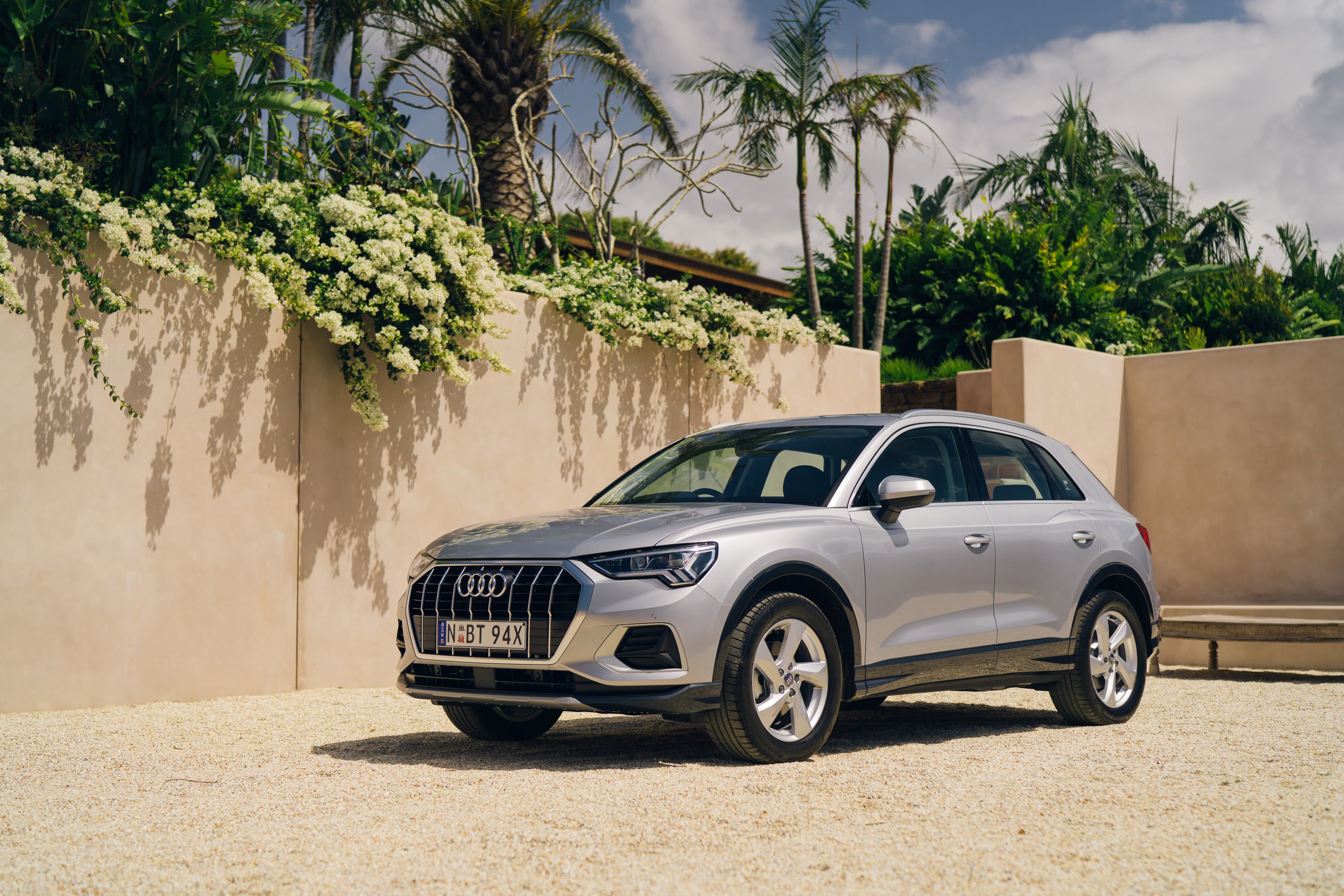 A full review of the Q3 35 TFSI can be found here
While the new Q3 is a good car that will meet the requirements of the urban dwellers that it is aimed at, here at OzRoamer we prefer our SUVs to have AWD to allow the more adventurous lifestyle that our readers enjoy.
The ability to head to the snow without snow chains (depending on the state), or head along the forest trail or beach track for that secluded spot to reflect upon the world is all important for our readers, so we will wait for the Quattro version in mid-2020 for a full review.
In the meantime if you wish you can read a full review here of the 2WD Audi Q3 35 TFSI S tronic
What's Good:
Comfortable ride
Build quality
Launch Edition value
What's Not:
No Quattro version yet
A little cramped in rear seats
Options can be a little expensive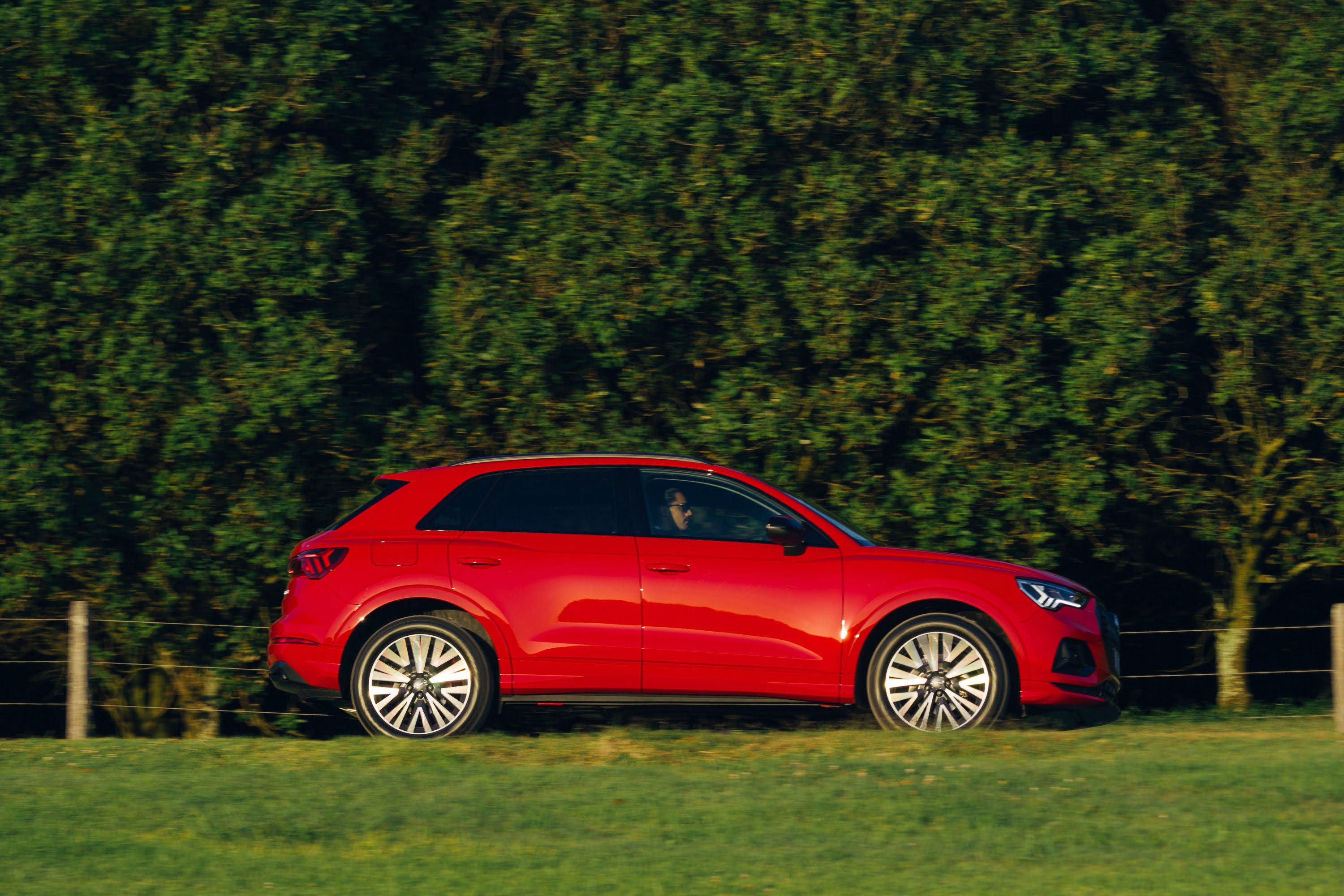 Also Look At
Model    Audi Q3 35 TFSI  
Model Price From $46,400 MLP* Launch Edition $52,750 MLP*
Engine              1.4L TFSI Petrol
Drivetrain      6 Sp S tronic / dual clutch 2WD
Power                110 kW @ 5000 rpm
Torque                250 Nm @ 1500 – 3500 rpm
Safety                5 Star ANCAP
CO2                164 g/km
Economy  2L/100 km ADR
Servicing            Audi Service plan
Tow Rating Max 2000 kg
Tow Ball Rating 200 kg
Warranty 3 Yrs / Unlimited km 3 Yrs Roadside Assist
*MLP – Manufacturers List Price includes GST and LCT but excluding statutory charges, dealer costs and dealer delivery. See your dealer for RDAP. Does not include price of any options.