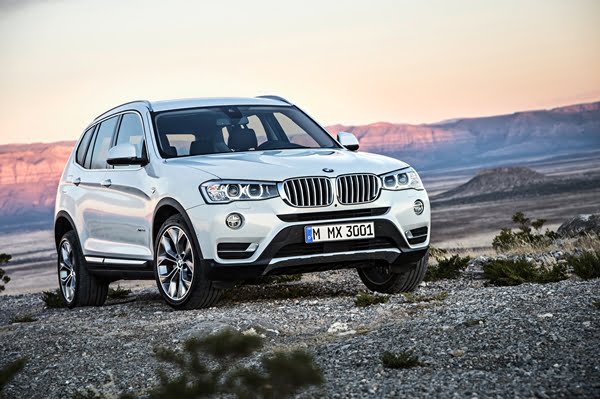 BMW Australia Group announces an update to the second generation BMW X3. With new exterior styling, including a comprehensive refresh to the face of the car; more refinement and exclusive appointments to the interior; a new, more powerful and economical diesel powerplant and a revised equipment list with new options; the new BMW X3 will be sure to please.
According to Toni Andreevski, general manager of marketing for BMW Group Australia, the refreshed X3 offers the expected ultimate driving experience of a BMW SAV and combines this with a more powerful value proposition for the customer.
"The X3 has always been a very successful vehicle for the BMW Group, especially in Australia, and is recognised for its sparkling performance, style and functionality.
"These additional styling upgrades complement the vehicle's dynamic on- and off-road capability, and the increased value – up to $6,000 of extra standard equipment in some models – makes the X3 a more attractive proposition than ever before.
"The end result? The customer is the winner," Andreevski said.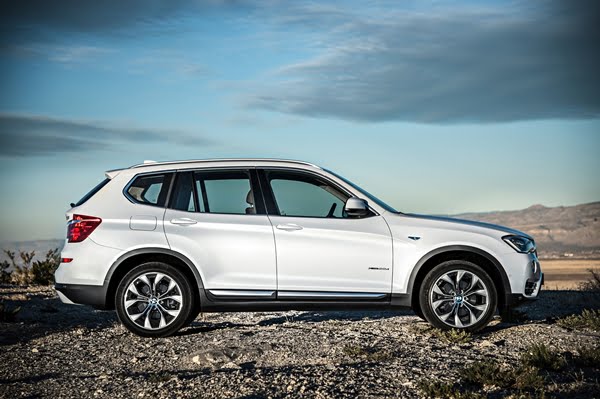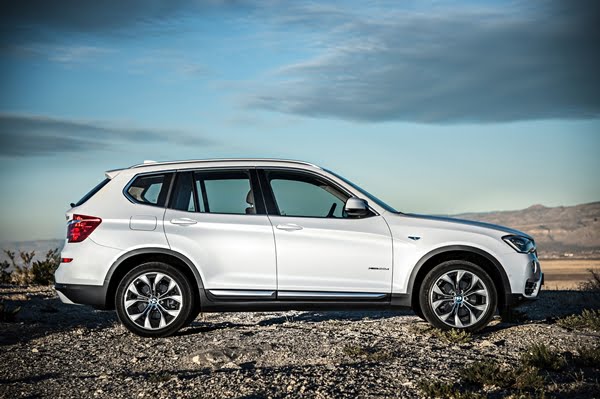 Exterior styling on the new BMW X3 has been refreshed with a bolder and more striking interpretation of the iconic BMW kidney grille now extending all the way to the newly designed twin circular headlight units. Both the front and rear bumpers express powerful new designs with updated contour lines and features, and the LED side indicator lights are now housed in new exterior mirrors. The option of four new exterior paint colours, five new alloy wheel designs and full-LED headlight units further express the updated design of the new BMW X3.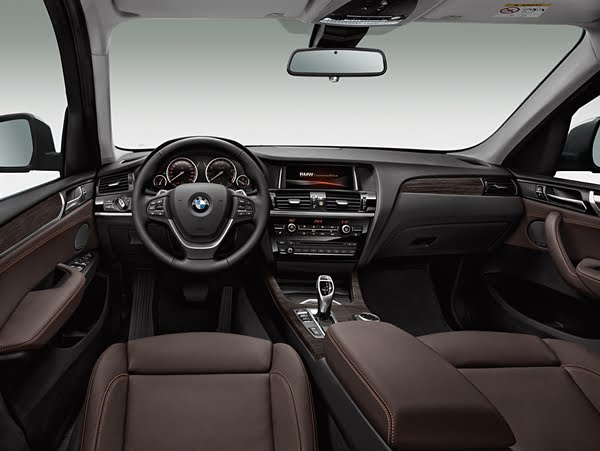 The interior has similarly been enhanced and now boasts high-gloss black panels for the automatic climate control system, new cup holders in the centre console with sliding cover and four new interior trims including three new wood trim options with pearl-effect chrome highlights. Three new leather upholsteries featuring specific stitching and X embossment on the front seat headrests (standard for X3 xDrive28i and X3xDrive30d) are available in black, mocha and ivory white. A stainless steel finisher protecting the luggage compartment entry sill and a BMW xLine designation on the door sills are further refinements to the new BMW X3.
Also new for the updated X3 is the diesel powerplant in the X3 xDrive20d. The new generation all-aluminium 2.0 litre diesel engine uses common rail direct injection running at an increased pressure of 2,000 bar which, amongst other improvements, pushes the output to 140 kW and 400 Nm of torque, an increase of 5 kw and 20 Nm over the predecessor. This increased performance cuts the car's 0-100 km/h by 0.4 seconds to 8.1, whilst also returning improved fuel consumption figures and emissions of 5.2 l/100 km and 138 g/km.
Standard specification is another facet of the new BMW X3 that has received special attention with substantial increases across the range.
For both the X3 xDrive20i and X3 xDrive20d this has resulted in Bi-Xenon headlights, gearshift paddles, extended smartphone connectivity including audio streaming and the lights package now included as standard above the predecessor. In addition, the new design 18 inch alloy wheels combine with the new xLine styling package to further enhance the vehicle's dynamic appeal.
Upgrades for the X3 xDrive28i and X3 xDrive30d include standard fitment of the sports automatic transmission with gearshift paddles, 360 degree surround view for unrivalled visibility around the vehicle during parking manoeuvres, lights package and the 12 speaker HiFi sound system. Also included are newly designed 19 inch alloy wheels and extended content for the xLine package – such as Nevada leather upholstery with specific stitching and X embossment on the front headrests.
Coinciding with the launch of the new BMW X3 is the arrival of BMW ConnectedDrive, which provides access to a comprehensive range of in-car services and apps for unrivalled connectivity. This means all models in the new X3 range will come equipped with a permanent SIM card installed with BMW Teleservices and Intelligent emergency call activated. Optionally available is the ConnectedDrive Lifestyle package which includes ConnectedDrive services (BMW Online and apps) and Remote services or the ConnectedDrive Freedom package which adds Real Time Traffic Information and Concierge services as well as ConnectedDrive services and remote services.
For further information regarding BMW ConnectedDrive click on the following link: www.bmw.com.au/connecteddrive
All new BMW X3 models' maintenance requirements are covered by BMW's Condition Based Service program which identifies the condition of a vehicle based on actual use, realising the full potential of a vehicle and minimising costs.
Under the CBS system, sensors and advanced algorithms monitor and calculate the conditions in which the vehicle is used including mileage, time elapsed since the last service, fuel consumption and how the vehicle is driven. The information captured is used to determine the vehicle's maintenance requirements, indentifying that either an annual vehicle inspection or an oil service is due.
In addition, BMW service and selected maintenance costs can now be covered by a single, one-off advance payment with BMW Service Inclusive (BSI). BSI offers two packages; BMW Service Inclusive Basic provides scheduled servicing cover, while BMW Service Inclusive Plus combines scheduled servicing and selected maintenance items. Based on individual lifestyle needs, a year range and kilometre option is selected, starting from 3 years/60,000kms. The BSI plan provides a long-term solution enabling cover to be extended and transferred to future vehicles owners before expiry.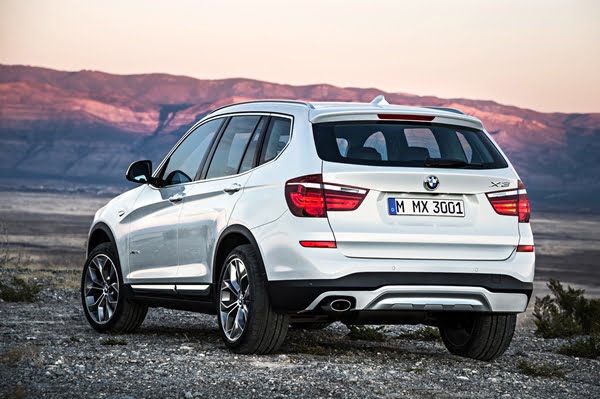 BMW X3 Australian Pricing:
Australian MRLP*
X3 xDrive 20i

$60,900

X3 xDrive 20d

$64,400

X3 xDrive 28i

$73,400

X3 xDrive 30d

$77,400
*Manufacturer's  Recommended List Price is shown and includes GST and Luxury Car Tax (LCT)  –  if applicable, but excludes dealer charges,  stamp duty, statutory charges and on-road charges, which are additional and vary  between dealers and States/Territories. Customers are advised to contact their nearest  BMW dealer for all pricing inquiries.