CTEK MXS 7.0 – CTEK has come up with yet another solution to the problem of keeping your RV battery constantly charged when not in use.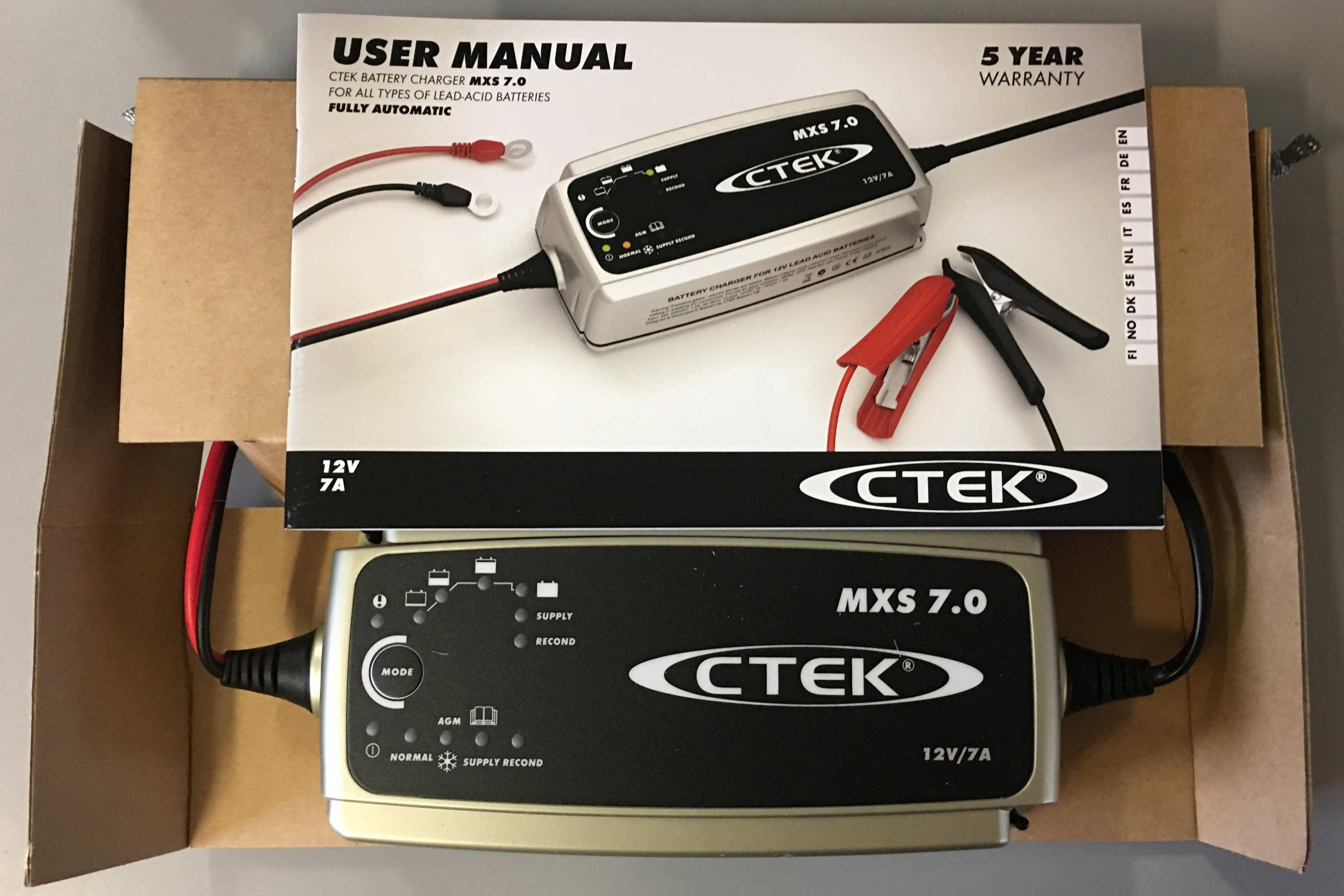 All too often we find the batteries in the RV, whether a caravan, camper trailer, motorhome, campervan or boat have issues of going flat and failing when left for longer periods of time. Even my own Pajero, which doesn't get much use these days unfortunately, has had a couple of battery replacements as they just keep going flat and eventually failing.
CTEK produces a range of such products and we tested the CTEK D25OSE 20A permanently mounted charger earlier this year.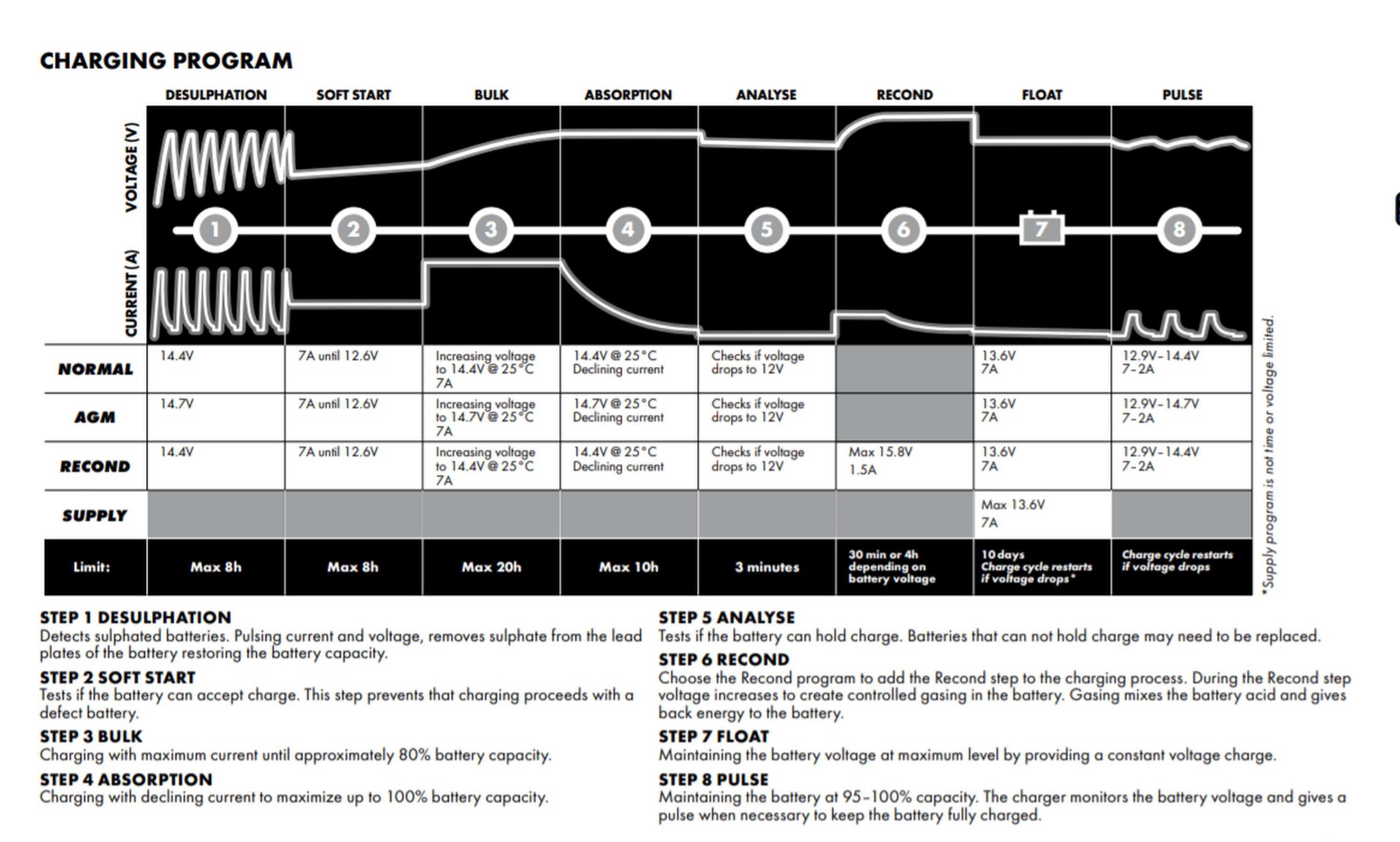 CTEK MXS 7.0 Features
This model provides a clever 8 step charging function for a range of batteries. These include Wet, MF, GEL, AGM and CA/CA style lead acid batteries.
Clever features include:
a battery diagnosis function to establish whether the battery is capable of retaining a charge or not.
a reconditioning function to promote restoring and reconditioning batteries that are deeply discharged,
a winter program for charging in cold climates and
an AGM battery selectable option
The charger will deliver 7A to 12V batteries ranging from 14-150AH, so it's also good for deep cycle batteries as well as allowing a maintenance charge in batteries up to 225AH which we often have as second batteries in 4WD or in caravans etc.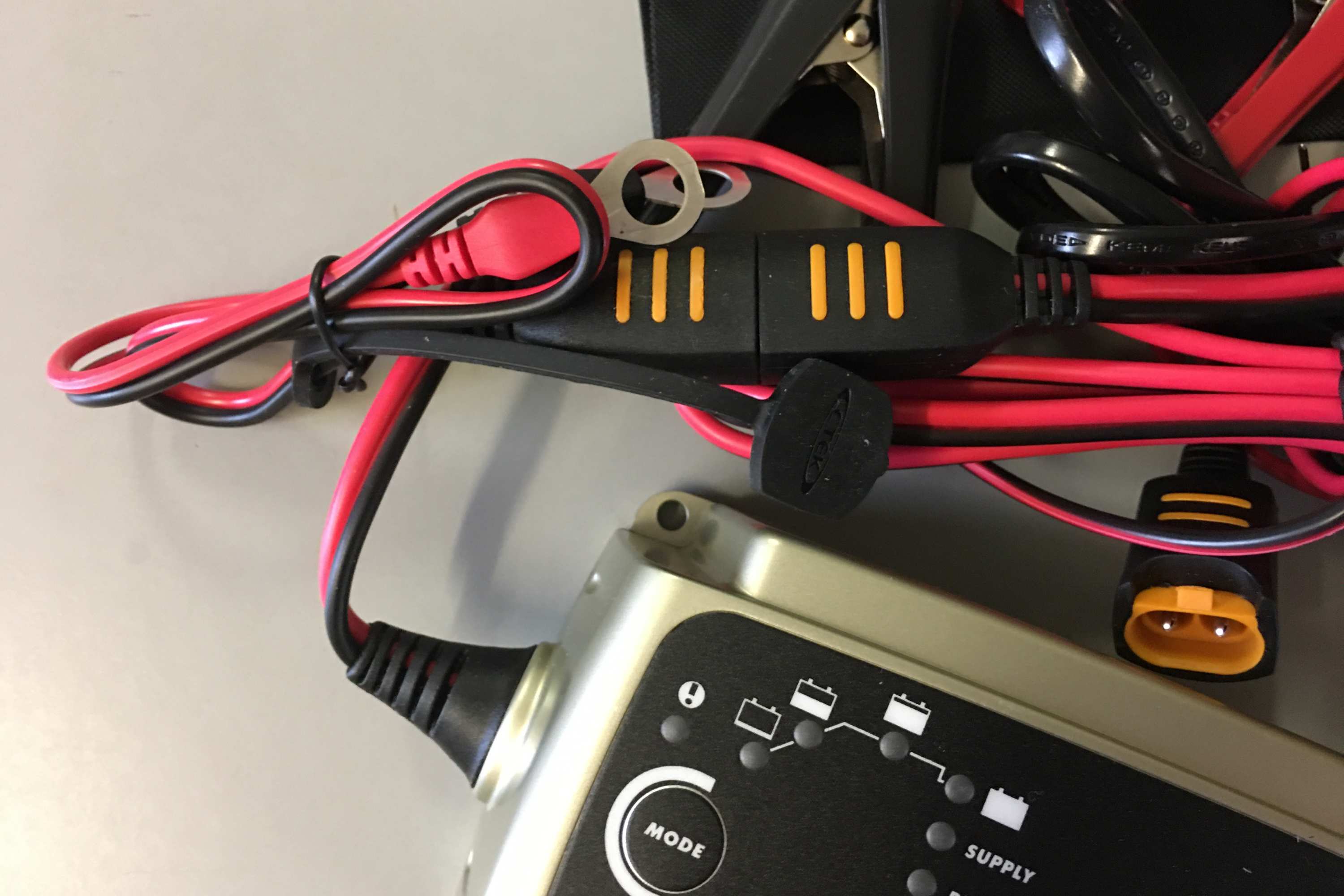 Other features include
Easy to read LED display
Splash and dust proof (IP65)
Safe spark free operation
Reverse polarity protected
Short circuit proof
Can be used as a power supply source for 12V equipment up to 7A.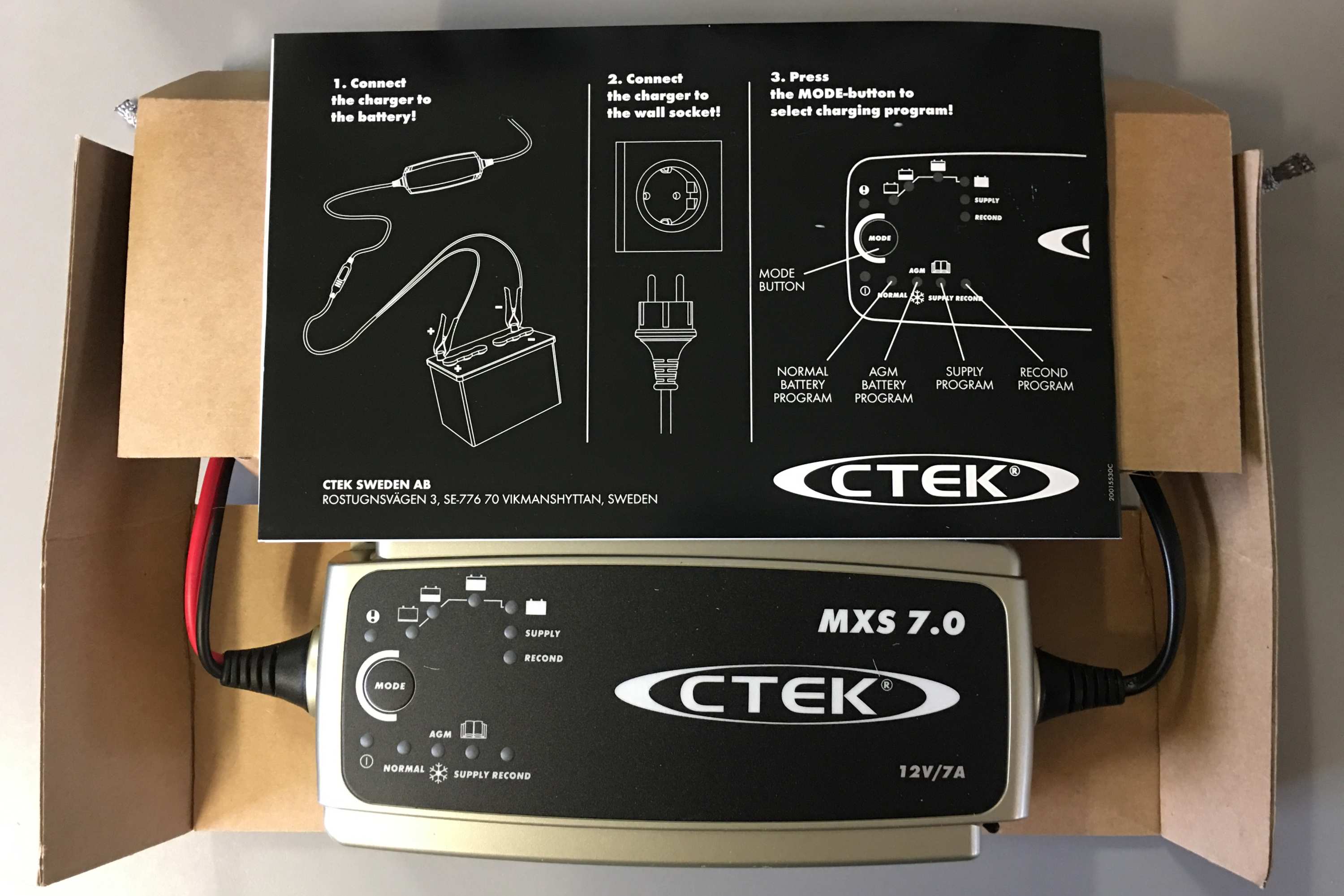 CTEK MXS 7.0 User Interface
This is really connect, plug in and use style. There are two choices for connecting to the battery, clamps or eyelet ringlets. Each have an easy protected male female plug to connect to the charger and a range of other CTEK products.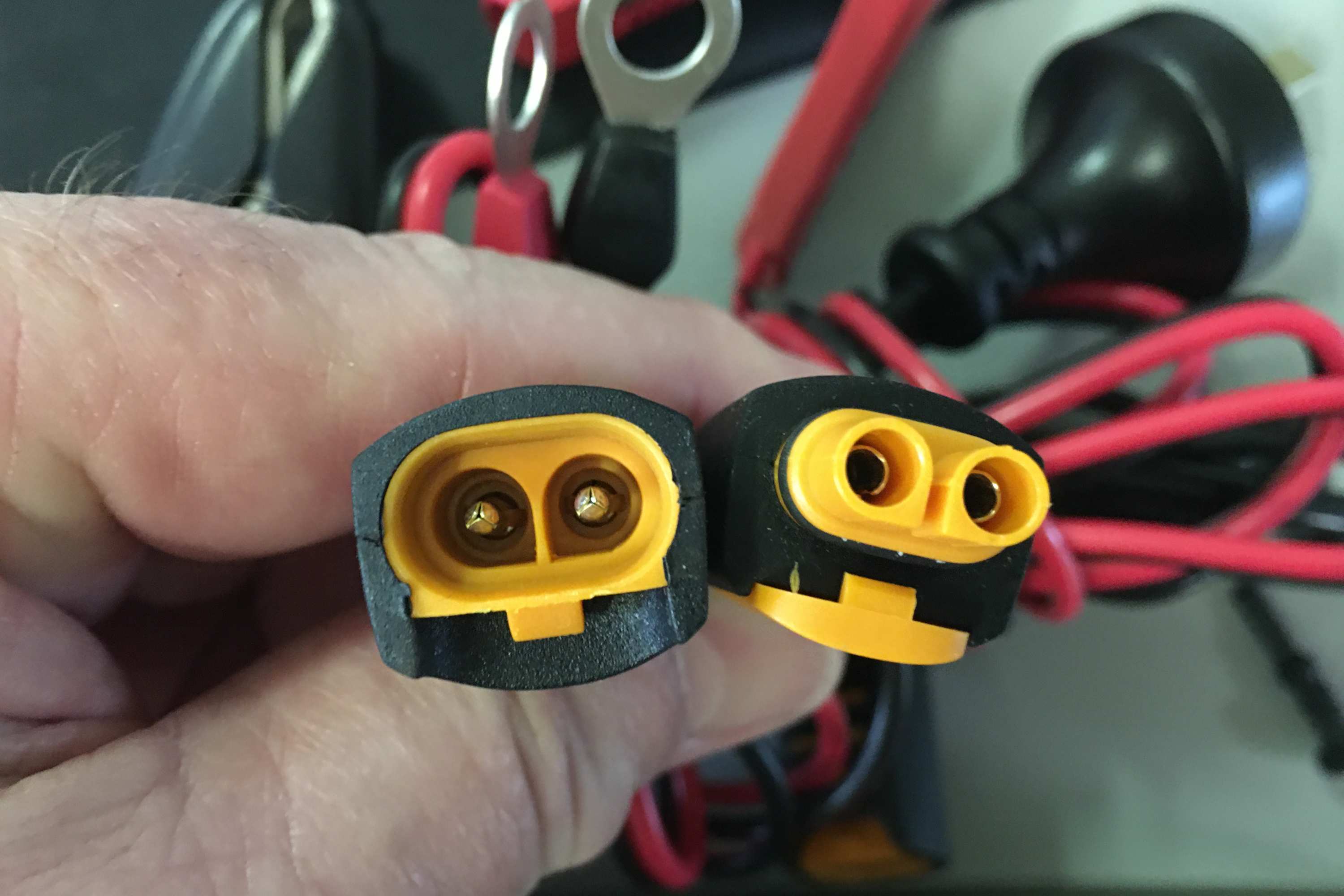 When it is turned on the charger automatically goes to normal mode, then you can select from AGM, Recond or supply by a mode button. The charging is an 8 step function and there is a simple error light to alert users if there is a problem and at what stage the problem occurred.
Remember to always attach the charger to the battery before switching on the power.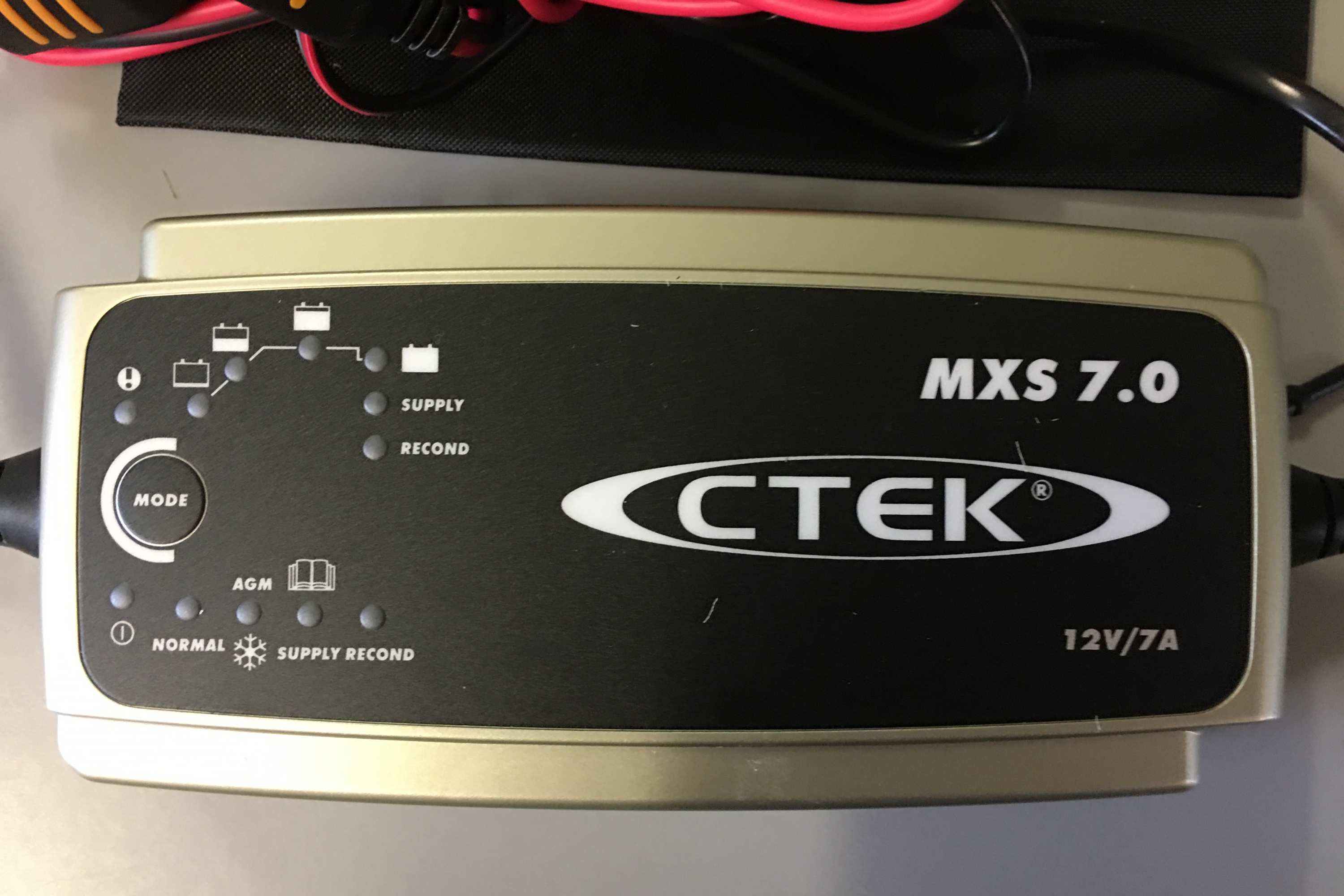 Final Thoughts
Equipment like the CTEK MXS 7.0 provide clever solutions to regular problems we face for our recreational vehicles with many practical features and the ability to allow maintenance charging of deep cycle batteries and cranking batteries while the RVs aren't in use.
You should be able to pick one up for around $250 or so from the usual array of retailers and its actually pretty good value and a quality product.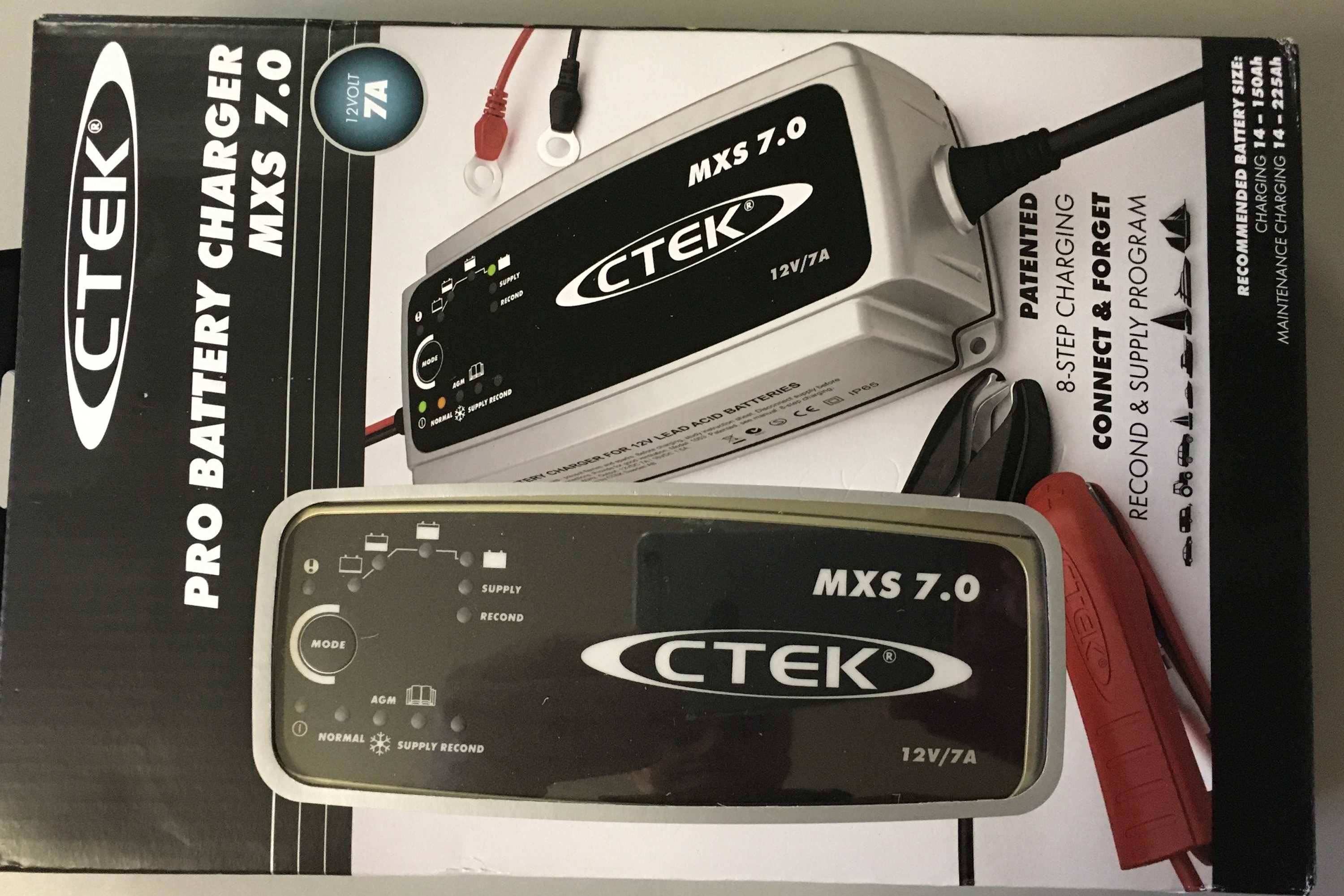 CTEK MXS 7.0 Technical data
Ambient operating temperature -20 ˚C to +50 ˚C
Back current drain* Corresponding to less than 1 Ah/month
Battery capacity 14–225 Ah
Battery chemistry Lead acid
Battery types 12 V:; WET; MF; Ca/Ca; AGM; GEL
Battery voltage 12 V
Charging category AC charging
Degree of protection IP65
Input 220–240 VAC, 50–60 Hz, 1.2 A
Output 4/14.7/15.8/13.6 V, 7.2 A
Ripple** Less than 4 %
Start voltage 0 V
Warranty 5 years
Warranty, info Limited Warranty to original purchaser.
*) Back current drain is the current that drains the battery if the charger is not connected to the mains. CTEK chargers have a very low back current.
**) The quality of the charging voltage and charging current is very important. A high current ripple heats up the battery which has an aging effect on the positive electrode. High voltage ripple could harm other equipment that is connected to the battery. CTEK battery chargers produce very clean voltage and current with low ripple.