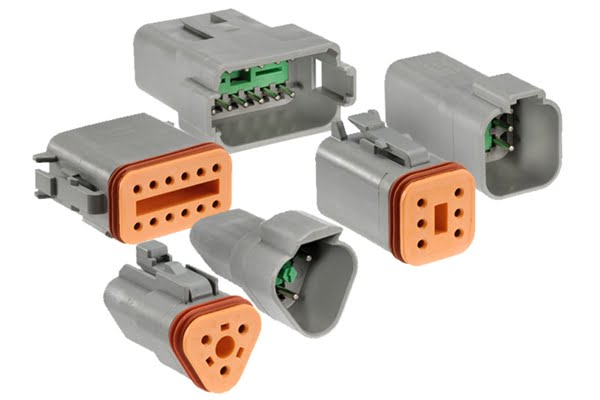 The extensive range of Narva connectors has been further strengthened with the addition of a new family of high quality waterproof connectors.
Six new Deutsch® DT Series connectors are now available in 2, 3, 4, 6, 8 and 12 way pin configurations. Each connector comes either in a pack of 10 or individually blister packed in a matching pair.
Narva's new Deutsch® DT Series is regarded by industry as a high end connector range ideally suited to the harshest and most demanding environmental conditions such as mining, heavy industrial equipment, agricultural and transport applications where even the slightest degradation is critical.
Each connector's thermostatic housing (rated at -55°C to +125°C) plus silicone sealing ensures that each connector withstands not only extreme temperatures but also excessive moisture, to deliver unparalleled reliability and performance.