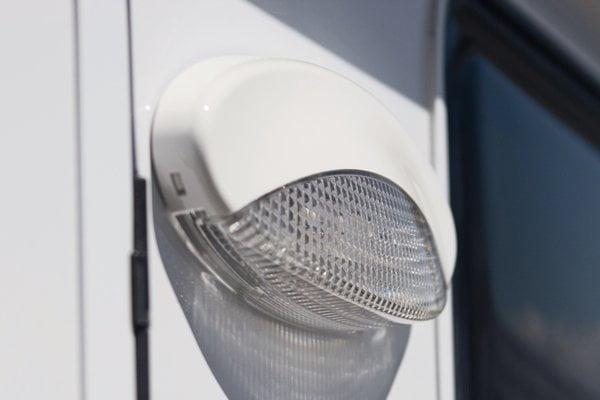 Ideally suited for vans, caravans and motorhomes, Narva's new awning lamps combine impressive light output with modern styling and advanced new features.
Designed specifically for a range of exterior applications and for ease of installation, Narva's new awning lamps are pre-wired, surface mountable and include a stylish snap together housing with a virtually unbreakable polycarbonate lens.
Using the latest high output 9 – 33 multi-voltage L.E.D technology, the lamps feature the benefits of bright white L.E.D light output coupled with long life performance and ultra low current draw.
Three lamp options are available in the range including a standard white base; a large white base and a third option with a large white base incorporating an innovative Passive Infrared Sensor (PIR). The PIR sensor activates the lamp when it senses movement within a 3 metre radius and can be adjusted to remain illuminated between one second and one minute depending on specific requirements. When wiring the PIR Awning Lamp a 3-way switch can be used to allow the lamp to be turned on or off permanently as well as switching the sensor on separately to illuminate the lamp only when the sensor is activated.
Retailing at recommended pricing starting from approximately $39.00 the new multi-voltage L.E.D Narva Awning Lamps come with Narva's 5 year L.E.D warranty and are available from leading automotive, recreational vehicle and caravan outlets.