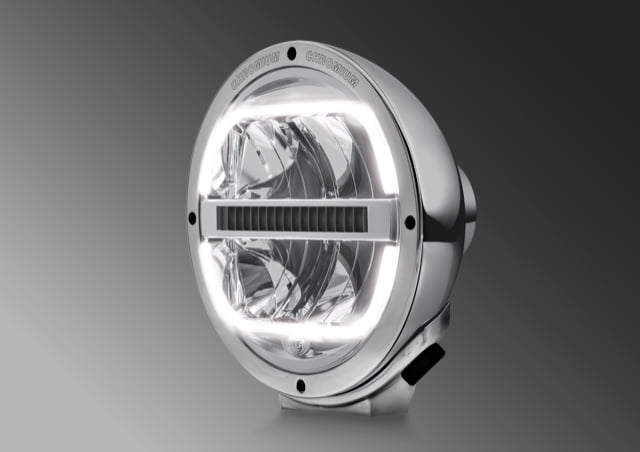 HELLA Australia, has released the Rallye 4000 LED Driving Lamp. Offering superior long-distance performance, the new family of lamps replaces the Halogen Rallye FF 4000 Driving Lamp that has long been popular with drivers.
Weighing in at 2.7 kg each, the all metal casing construction is a robust, tried and true design that has withstood the test of time. The lamp is water and dust resistant to the IP67 and IP69K ratings, making it suitable for use in demanding environments. A single lamp may be used on vehicles with either a 12-Volt or 24-Volt DC electrical supplies, reverse and over voltage protection is also a standard feature.
The Rallye 4000 LED comes with either a spread beam light distribution with a range of over 800 metres, or a pencil-beam pattern that extends range to 1.3 km. This output compares favorably to the previous Halogen Rallye FF 4000 light which holds a rating of 1-Lux at 700 metres for the pencil beam and 485 metres for the spread beam.
As with all HELLA lights, the quality and uniformity of the light distribution sets this lamp apart from competing products, and has to be experienced to be fully appreciated. The evidence of HELLA's extensive experience as a manufacturer of Original Equipment Vehicle Lighting solutions may be seen when assessing the efficiency of this new light. With luminous efficacy of over 90 lumens per watt of electrical output, this is testament to the superior electronic and optical design of the HELLA Rallye 4000 LED family of lamps.
HELLA also offers the Rallye 4000 LED lamp insert, which contains all electronics, light source and optical elements to upgrade older Halogen Rallye 4000 lamps to the latest LED technology. The inserts are also very useful if you find you want to try a change in beam pattern or replace a damaged unit. A replaceable pencil beam or spread beam insert can be swapped over in the original housing, taking only a few minutes and not much longer than a bulb change on previous lamps utilising incandescent bulbs.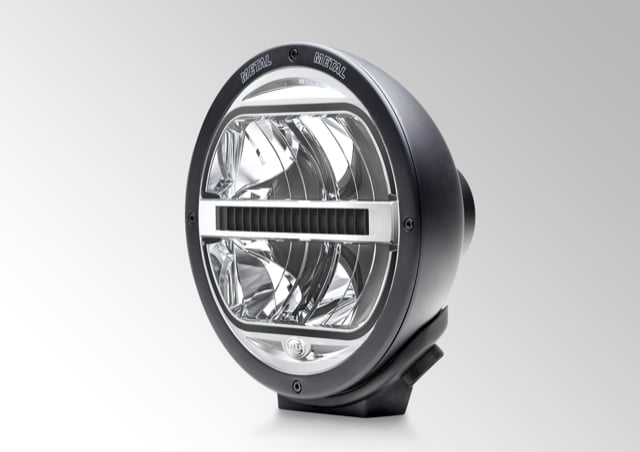 Sharing the same generic appearance and casing size, but also featuring an LED position light, is the HELLA Luminator 3.0 LED Driving Lamp. This new model excels where a position light function is a critical requirement. The lamp is optimised for urban environments where minimising glare to oncoming traffic and lower lighting outputs are required. The cost competitive Luminator LED pencil beam achieves 1-Lux at 600 metres, with its spread beam alternative achieving 1-Lux at 440 metres.
Both the HELLA Rallye 4000 LED and Luminator 3.0 Driving Lamps come with 3-year warranty for peace of mind.