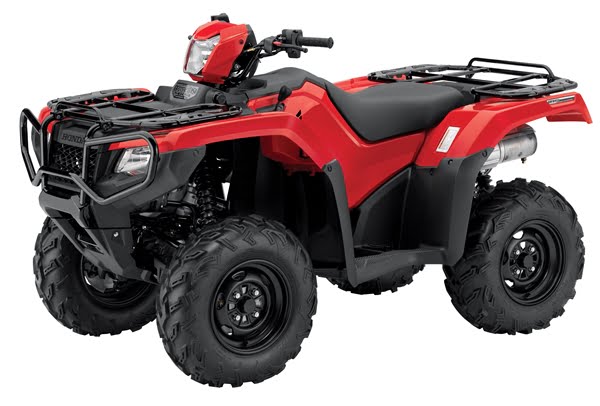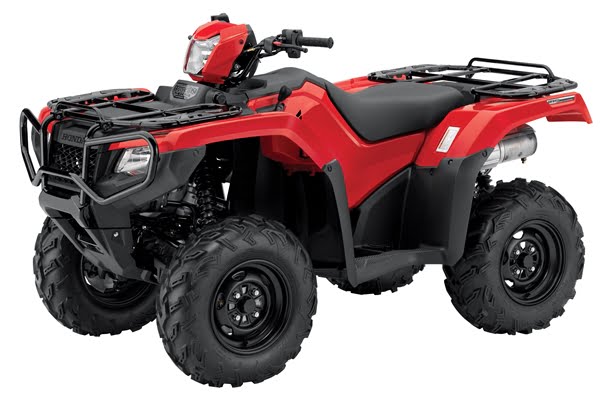 Honda is excited to announce that two brand new models in the TRX range will be debuting at Agquip Field Day in Gunnedah on August 19 – 21, the independent rear suspension TRX500FM6 and the independent rear suspension TRX500FA6
Combining a 475cc fuel-injected engine, new chassis and IRS, these new ATVs and are tipped to set a new benchmark in the market.
Honda's IRS uses a double-wishbone design with upper/lower A-arms to substantially reduce unsprung weight. The rear knuckle pivots use lightweight metal bushings in place of conventional ball joints and radius arms, eliminating geometry variations as the rear suspension travels through its stroke. This simple design maintains rear wheel alignment and further reduces unsprung weight, contributing to responsive overall handling.
As the only manual transmission ATV on the market with IRS, theTRX500FM6 brings together a brilliant combination of qualities for the ultimate control and rugged reliability.
The manual shift ATV boasts excellent rider comfort, increased payload and towing capacity, with greater ground clearance and suspension travel, plus it comes standard with Electric Power Steering (EPS).
The bike's 500-class engine is specifically tuned for optimum pulling power and thanks to the addition of Honda's Programmed Fuel Injection (PGM-FI) system, throttle response and power delivery is broad, smooth and fuel efficient.
The TraxLok 2WD/4WD system offers a range of modes to optimize traction, while the new double-cradle steel frame features increased stiffness and better torsional rigidity for precise handling and a smooth ride.
Underneath both the TRX500FM6 and TRX500FA6, the new independent dual-arm rear suspension offers an impressive 216mm of travel, while the independent double-wishbone front suspension delivers travel of 185mm.
The TRX500FA6 model also boasts a brand new chassis design, 475cc engine and IRS, but raises the bar with Honda's innovative dual-range automatic Dual Clutch Transmission (DCT).
The automatic DCT provides the strength of a manual transmission with the convenience of an automatic, while still giving the rider the option of push-button manual control via Honda's Electric Shift Program. With no belts to repair or replace the automatic DCT makes maintenance a breeze.
For 2015, the automatic DCT features a new shift-mapping program that automatically selects between two transmissions, changing modes-either Cruise or Sport mode-for optimum shift timing depending on the rider's pattern of throttle operation.
Both models are due to hit the showroom floor in January 2015.