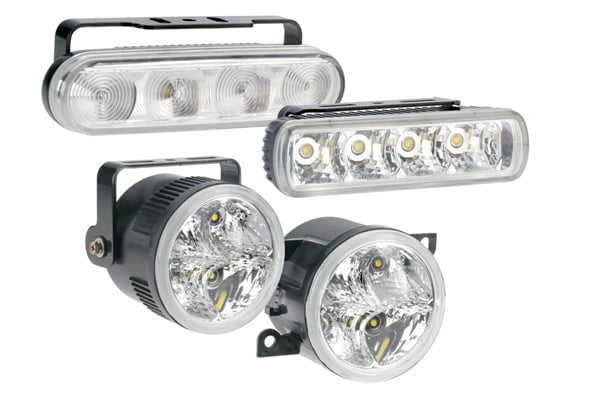 Narva L.E.D Daytime Driving Lights are recognised for their use in increasing visibility and safety for oncoming traffic during daylight hours.
Available in 4 styles and giving vehicles a modern high-tech appearance, the new Narva lights utilise high powered 1 watt L.E.D's with multi-voltage circuitry offering long life expectancy and low current draw over the extended periods they are in operation, providing significant advantages over Halogen equivalents.
Three models in the range automatically turn on with the ignition and off with the park lights with the fourth model incorporating a park lamp function automatically turning on with the ignition and switching to park function with the park lamps.
All lamps are supplied complete with a wiring loom and an adjustable mounting bracket with Lamp No. 71940 designed to be built into the bodywork of the vehicle.
Increasingly popular with vehicle manufacturers in Europe, many luxury vehicles, coaches and trucks are rolling off the assembly lines with daytime running lights fitted as original equipment. Although not mandatory in Australia they have been included in the design rules as ADR 76/00. All four kits introduced in the Narva range are 'E' marked and ADR approved.
The new Narva L.E.D daytime running lights are available from leading automotive and transport outlets throughout Australia at prices commencing from approximately $269.00.