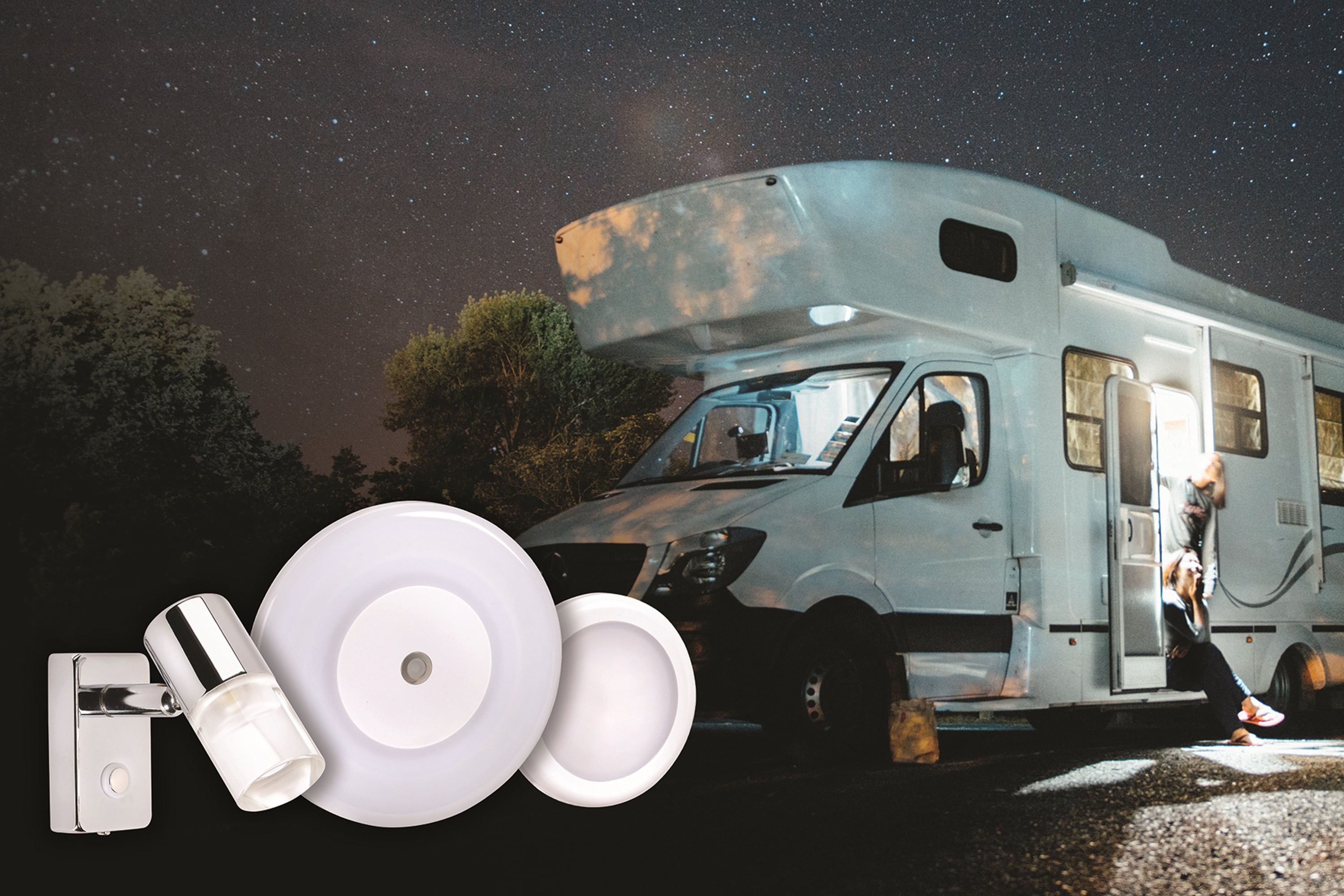 The latest range of interior RV lamps from Narva is proof that RV and caravan lighting doesn't have to be boring and utilitarian. Narva's new L.E.D light range cleverly combines aesthetic appeal with functionality and durability.
On offer are Pendant (reading) Lamps, Interior Downlights, Courtesy Lamps and Ceiling Lamps – all deliver the superior lighting performance of L.E.Ds while also looking sleek and modern.
The stylish Pendant Lamps are available in either warm white (3200°K) or cool white (6000°K) colour temperatures and are feature-packed with a built-in touch sensitive switch that includes a blue night light as well as dimming functions. There is also a selection of styles available with glass and frosted glass reflector options, while all metal parts are finished in polished chrome. Concealed mounting screws also add to their high end appearance.
If a uniform, even spread of light is required, the new range of Interior Downlights are ideal; they feature a compact, low profile design and are easy to install with mounting screws concealed behind decorative trims. For added versatility, some variants include integrated switches with On/Dim/Off and On/Dim/Off with blue night light, while others are turned on via a traditional wall-mounted switch. These lamps are available in both warm white (3200°K) and cool white (6000°K) colour temperatures.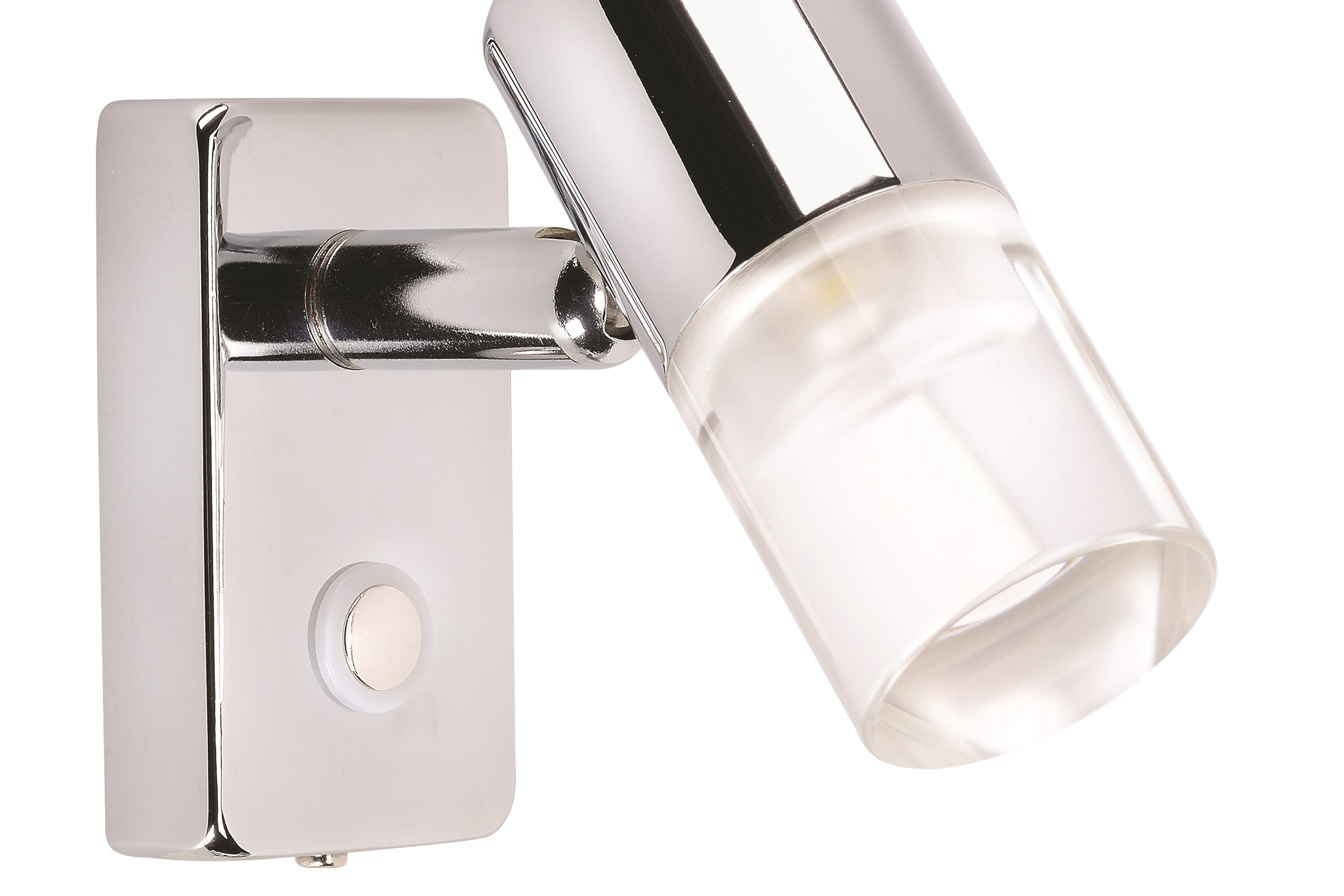 Also new to the Interior RV range are a selection of Courtesy Lamps suitable for surface mounting and offering a very even, non-directional light output. Features of these lamps include a built-in, touch sensitive switch with blue night switch and dimmable output. As with the other lamps, there are both warm white and cool white colour temperature options.
A popular style lamp in Europe, the new Narva L.E.D Ceiling Lamps will also make a statement for local owners with their low profile design and modern styling. The lamps are perfect for surface mounting and easy to install with concealed screws and trim covers.
Several designs are on offer including circular, square and rectangular-shaped, with some models also equipped with integrated touch switches with blue night light and dimming functions.
The lamps are available in 12V and 10-30V Multi voltage options, enjoy extremely low current draw and are backed by a 5 year L.E.D warranty.