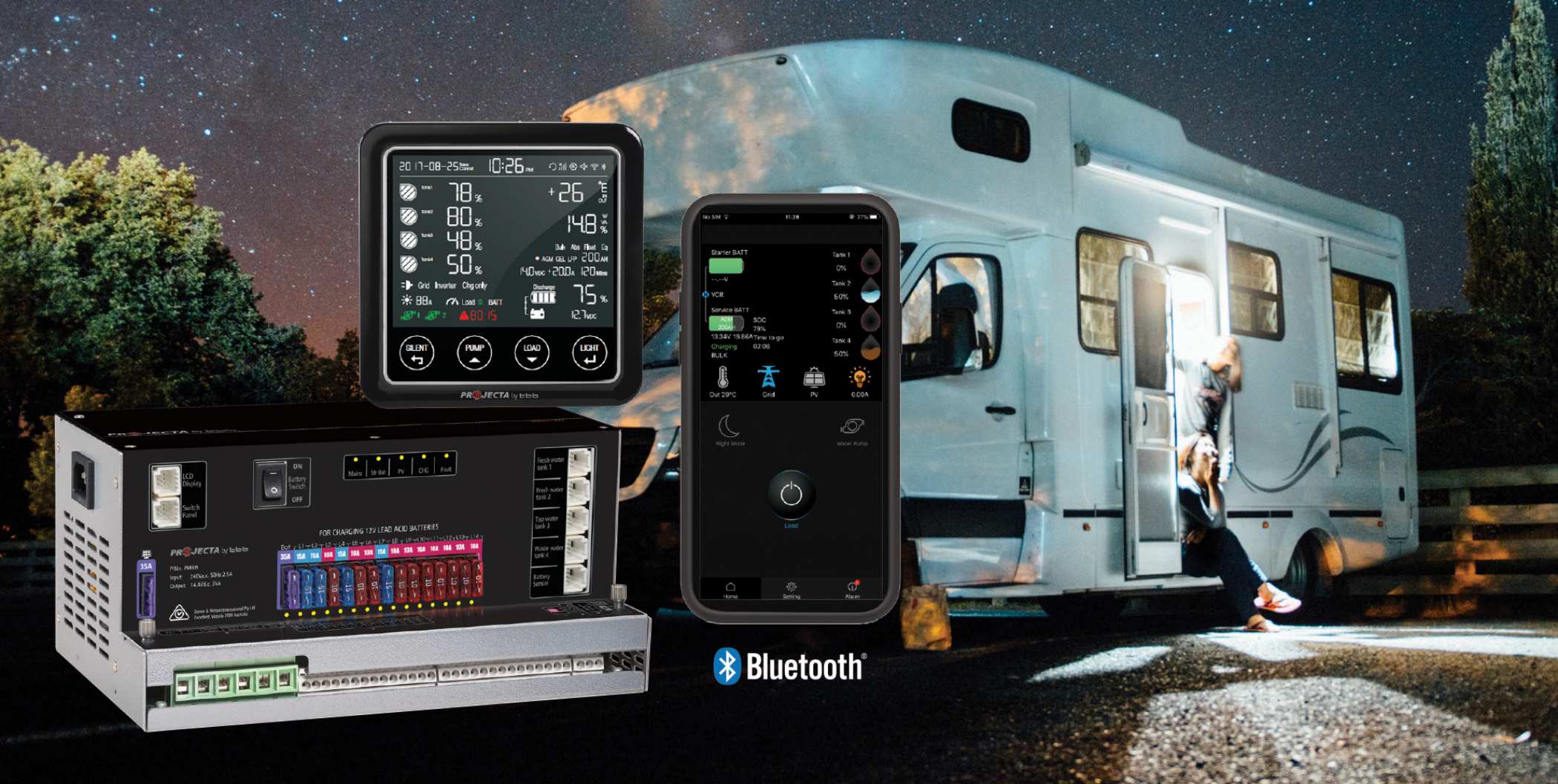 In response to popular demand, PROJECTA has extended its INTELLI-RV range of RV and Caravan power management systems to include a second Bluetooth compatible model – PM300-BT.
PM300-BT.
Formerly available only on the range-topping PM400, the Bluetooth feature allows users to control and monitor key electronics from the comfort and ease of their smart phone using the official app.
Like the PM400, the PM300-BT comes with a remote LCD screen that offers information on battery/solar charging (Volts, AMPs, SOC, time remaining), up to 4 water tank level inputs with pump control, a load switch, night /silent mode for quiet operation. The main wiring unit features 14 fused outputs for wiring up 12V appliances and lighting, WAGO terminals for easy installation, plus a host of protection features and sensors to ensure easy, safe operation and monitoring of electricals. The all-in-one power management solution offers 30A (12V) 5 stage charging, 35A power supply, 30A MPPT solar charging and 100A DC VSR.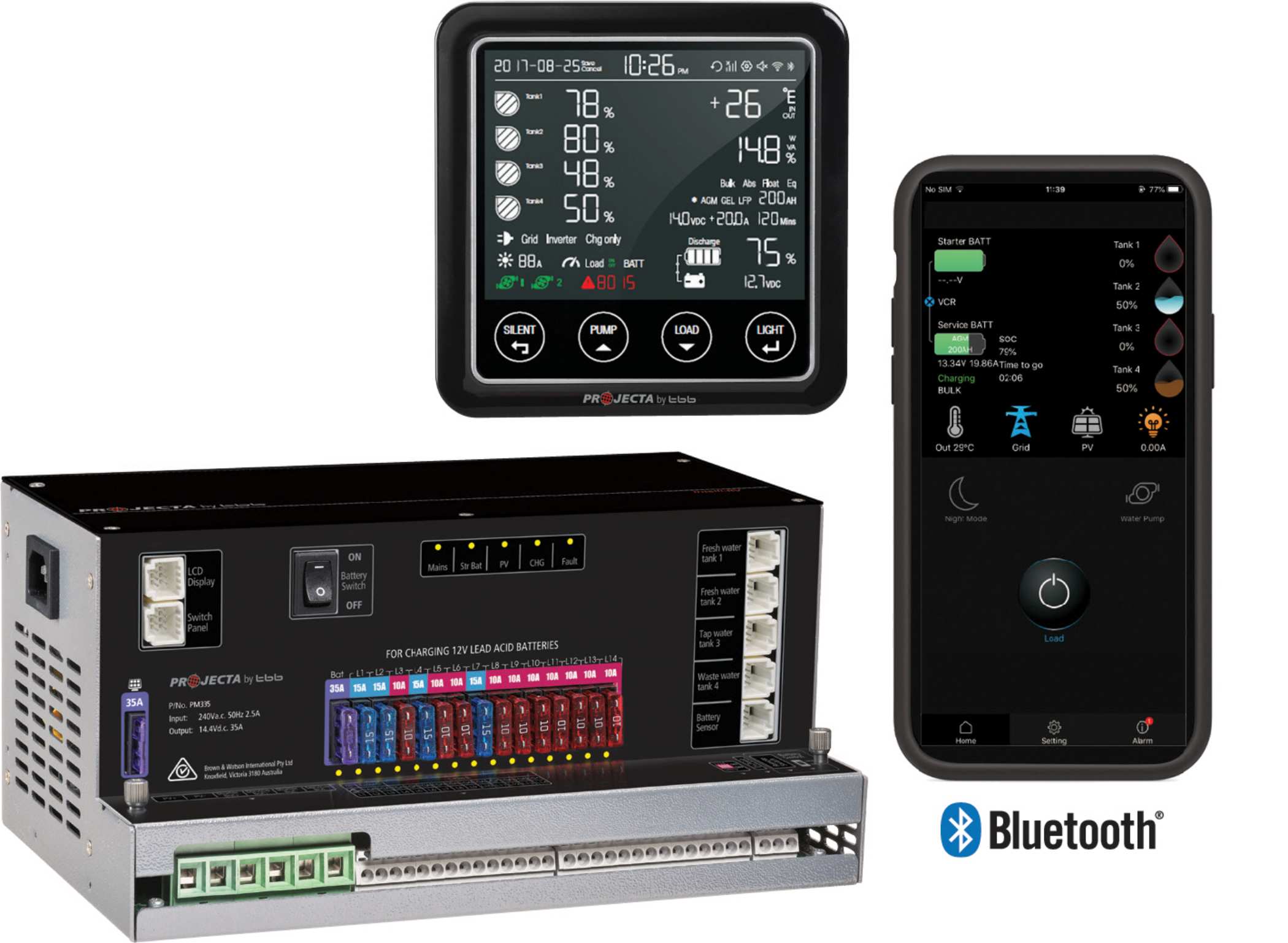 IDC25/45 Charge Link
PROJECTA has also released an IDC 'Charge Link' that allows users of INTELLI-RV power management systems (excluding PM100) to install its popular IDC25 and IDC45 dual battery solar chargers in parallel and achieve full compatibility and communication between the two systems.
A broad range of batteries including GEL, AGM, Wet, Calcium and Lithium can be effectively managed using PROJECTA's IDC25 and IDC45 chargers.
New Accessories
Providing installers with more versatile options for installation, PROJECTA has also added several sensors and extra length cables to the range of INTELLI-RV accessories. The new accessories cater to installers working with larger vehicles, and include a 200mm Water Sensor with 7.5m of cable, a Battery Sensor with 10m of cable, 10m & 15m cables for the remote LED and LCD displays that feature in the PM200, PM300, PM300-BT and PM400.
Projecta Intelli-RV and Caravanning power management systems are available from leading automotive, camping and caravanning and 4WD outlets throughout Australia