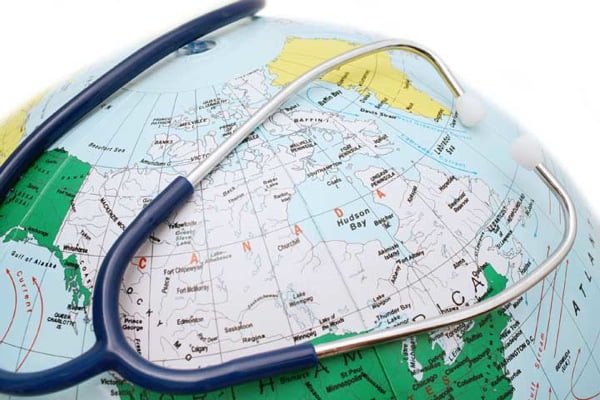 Most people neglect to invest in travel insurance only to realize too late that doing so could have saved them a huge amount of money if and when they do fall ill outside the country. Protect yourself from unnecessary expenses abroad by investing in travel insurance before you leave. If you change your mind when you are already abroad, your rates are likely to be higher than usual. So do yourself a favor and start researching about travel insurance right now.
Know the various kinds of travel insurance available
There are different types of travel insurance policies available for you to purchase, but obviously not all of them would be suitable to your needs.
Single trip or short term – This type of insurance usually provides healthcare protection and insurance for up to ninety days.
Multi trip or long term – If you are planning to enjoy an extended vacation abroad, then this is the kind of insurance that you need. It provides protection for a maximum of one year.
Expatriate – If you are living abroad, you can still sign up for healthcare insurance from your country with this option.
Foreign national – This is the type of insurance you require if you are living in the country but not a citizen.
Know what's typically included in travel insurance policies
In most cases, the basic coverage provided by travel insurance policies should be enough for your needs. Nevertheless, it wouldn't hurt to go over what is and isn't offered by a particular policy. Consider each one carefully and determine if you need extra coverage beyond what the policy is offering.
Emergency dental care – This includes cost for dental treatments but not dental cleaning or check-ups.
Emergency medical care – Similar to the option above, medical check-ups and routine exams – activities that obviously cannot classify as urgent medical care – are not covered.
Medical transfer or evacuation – With this option, costs for having you transferred to another medical facility – even if it is in another country – will be covered by your insurance policy.
Trip delays – You would have to check the specific terms and conditions as to what kind of delay would be deemed valid for reimbursement.
Trip cancellation – Likewise, you need to check with the insurance policy's terms and conditions to determine if your reason for cancellation would be considered valid for reimbursement.
Delayed, missed, or lost baggage – The cost of having it recovered and returned to you will be covered by your insurance policy.
In some cases, cost for acquiring multilingual help, referral assistance, and legal support may also be covered by travel insurance.
It's Never Too Late to Get Travel Insurance!
Even if you are leaving right this very moment, you can still sign up for travel insurance on your way to the airport. Just contact a cell phone expert to ensure that you have the ideal mobile Internet service plan. With the right mobile Internet solution, you will get to enjoy quick and easy access to the Internet. You will also be able to enjoy an Internet connection that's speedy and reliable enough for you to complete your application for travel insurance before you board your plane. With this, you can look forward to a safe, healthy, and happy trip!
Jaydeen Taylor works for insurancecomparison.net, a site that offers a guide on insurance comparison. Get term life insurance quotes without entering any personal information at insurancecomparison.net today!